An extremely rare coin dating back to the First Jewish–Roman War was returned to Israel by the United States after it was stolen 20 year prior.
The quarter shekel believed to be from 66-70 C.E, is made of silver, and is estimated to have been minted by Jews as a sign of the declaration of independence from the Roman Empire.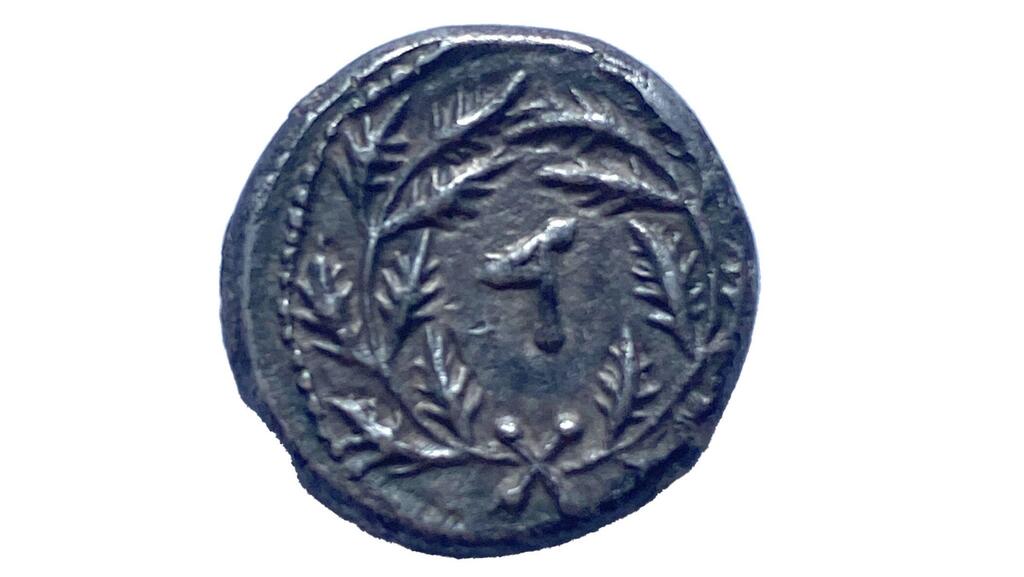 A ceremony celebrating the return of the coin was held Monday at the Ney York District Attorney's Office, and attended by Israel's Ambassador to the UN Gilad Erdan, Israel's Consul General to New York Asaf Zamir, head of the Israel Antiquities Authority Shuka Dorfman, Manhattan's District Attorney Alvin Bragg and U.S. Homeland Security representative.
The Antiquities Authority said during the time of the Roman Empire, emperors allowed local rulers coining according to their importance and loyalty to Rome. Minting silver coins was a privilege given to very few.
"Minting of silver coins by rebel leaders was in fact a declaration of independence of the Jewish population in Israel against the mighty empire, which stood against them, and it has a representational value much higher than its monetary one," Ilan Hadad, inspector in charge of commerce at the Antiquities Authority, said.
The Antiquities Authority added that quarter shekel coins from the fourth year of the First Jewish–Roman War were never found during previous archeological digs. One such coin was found in the 1930s by the British Museum, and three more were "passed around" illegally between private collectors.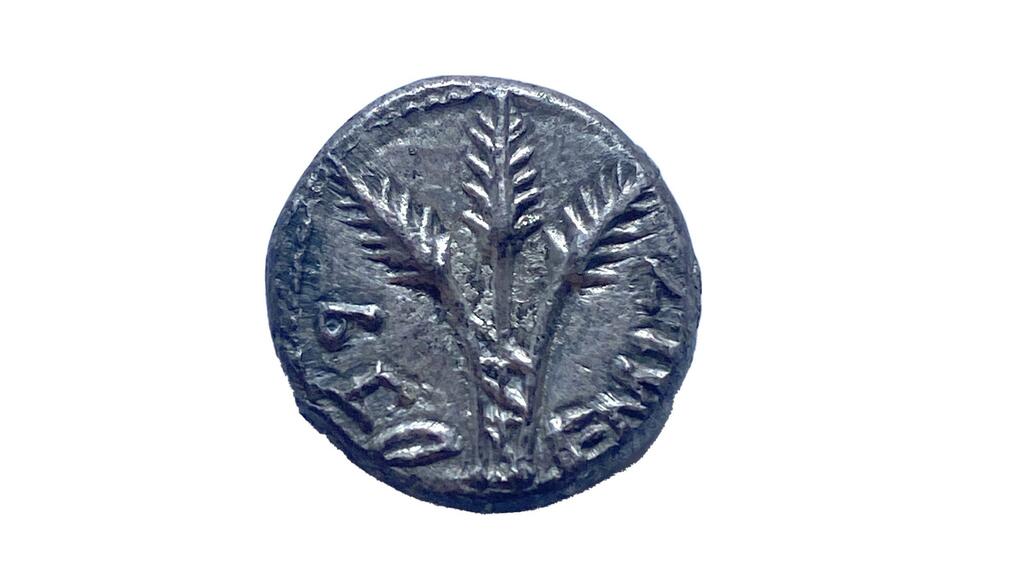 In 2002, a cell of antiquities robbers found a coin trove from the time of the Great Revolt near Valley of Elah, located in central Israel. One of the coins was a similar quarter shekel from 69 C.E., a year before the destruction of the Second Temple.
The Antiquities Authority has been trying to track the coin down ever since it disappeared in illegal antiquities markets in Israel, Jordan and the UK. Fake provenance papers were produced for the coin in London in order to transfer it into the U.S., where it was sold in a 2017 auction in Denver, Colorado.
This kick-started a five-year-long operation by the Antiquities Authority, which spanned continents and involved cooperation between authorities in Israel and their colleagues in the U.S., UK and Jordan.
The operation successfully located the owners of the coin, who were illegal antiquities traders and smugglers, who attempted to profit greatly by selling the coin.
The U.S. investigation was carried out by New York's Supervising Antiquities Trafficking Analyst Apsara Iyer, in cooperation with Department of Homeland Security special agent Megan Buckley and Chief of the Manhattan District Attorney's Office's Antiquities Trafficking Unit Colonel Matthew Bogdanos.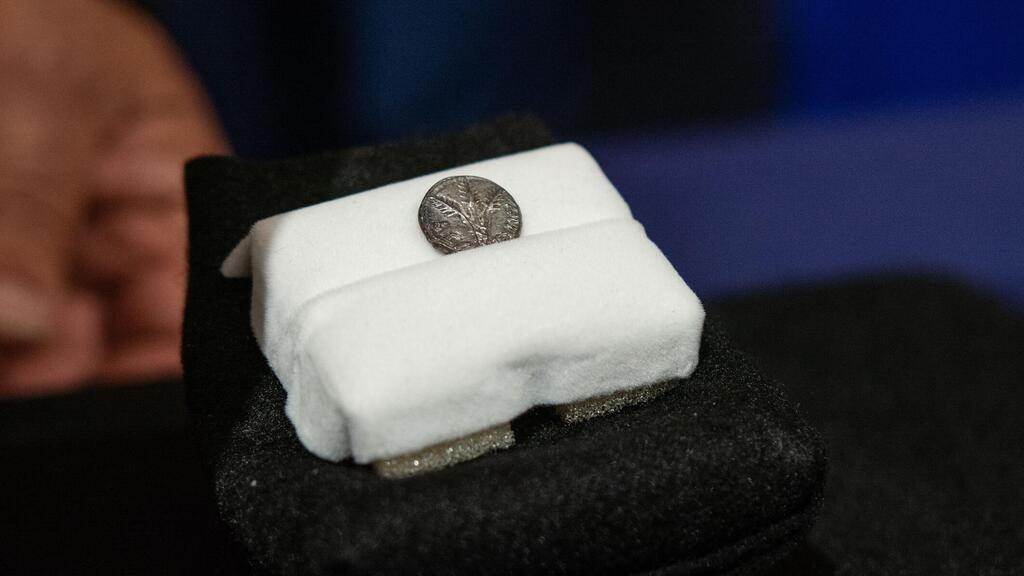 Bogdanos said that "this repatriation to Israel of this extraordinary coin represents a cherished piece of history finally going home. But it also represents an equally extraordinary partnership between New York's Antiquities Trafficking Unit and the Israeli Antiquities Authority.
He added: "It is a partnership that should be used as a model in recovering pillaged cultural heritage around the world."
Head of the Israel Antiquities Authority Eli Eskosido said: "This is a historic achievement for the State of Israel and for the preservation of its cultural heritage."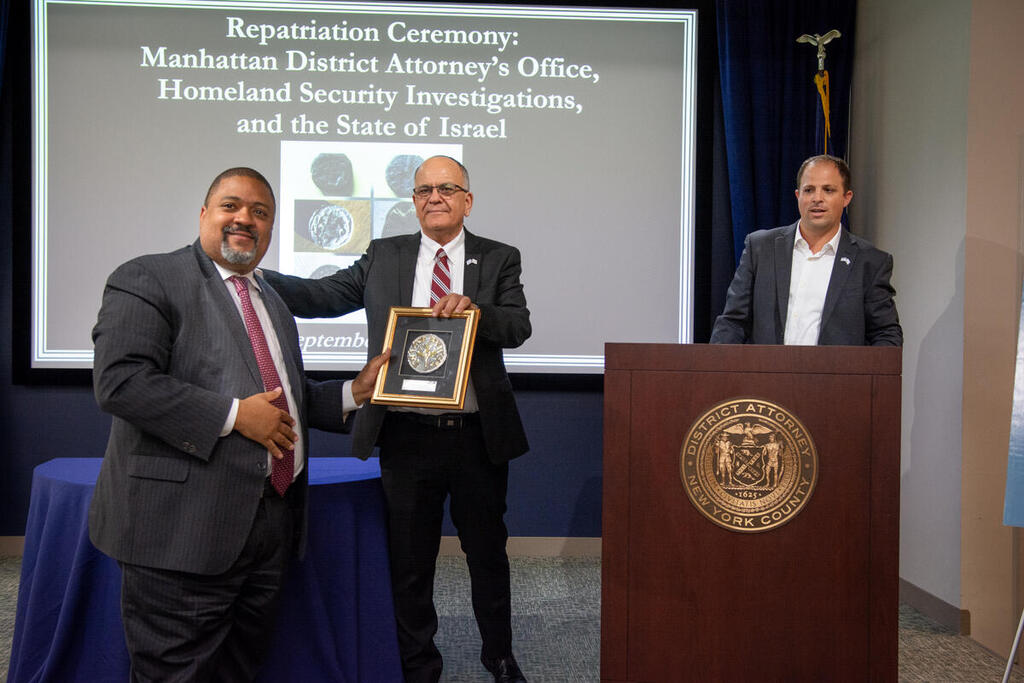 Erdan said: "This event is especially important to me because the Palestinians are working at the UN to hide the history of our people and erase our connection to the Land of Israel. But no matter how many lies are spread, the truth cannot be erased and the truth is laid out here this evening for all to see."
Zamir said: "This unique artifact presents a remainder to the connection spanning thousands of years between the Jewish people and Israel. We thank the Antiquities Authority and District Attorney's Office for returning the coin to its rightful place."