Luxurious country suites, exemplary vacation cabins, spacious spas and breathtaking views of the Sea of Galilee, after spending last week at the
Panda Hotel
in Neve Ativ, Prime Minister Benjamin Netanyahu and his wife Sara arrived for another vacation in the Golan Heights on Monday.
This time, the couple chose to stay at the Ramot Resort Hotel, located in the northern Israeli town of Ramot, a couple of miles from the northeastern coast of the Sea of Galilee.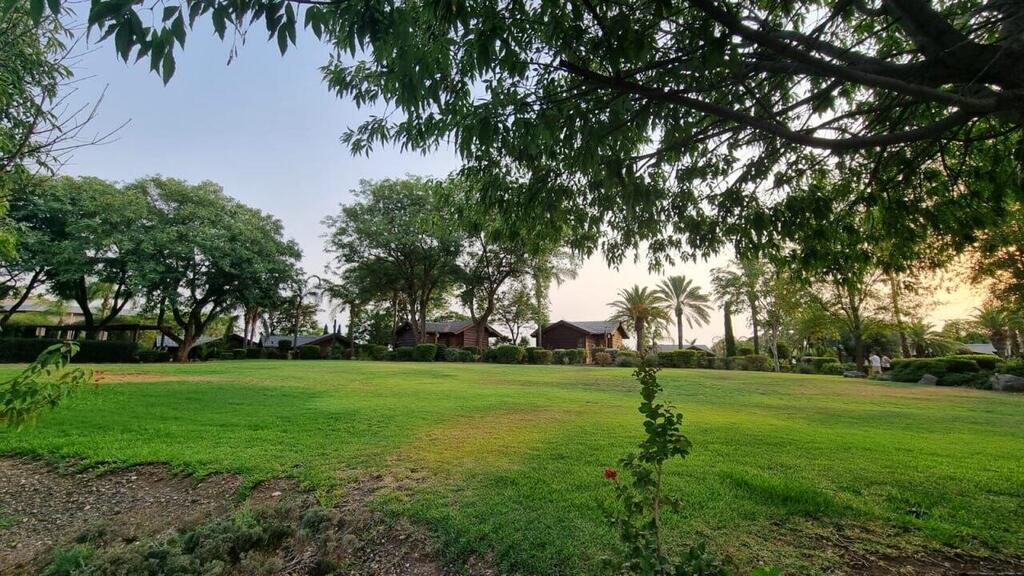 The hotel (offers various types of rooms: Deluxe Hotel Rooms (240 sqft) located in the main building, suitable for a couple with two children at most; Nature Cabins (430 sqft) suitable for a couple with three children; luxurious Chalet Deluxe country suites (480 sqft) situated in what the hotel calls the boutique area, and the View Point - two new and luxurious accommodation units measuring 540 sqft each, equipped with a private infinity pool.
In addition, the hotel features a semi-Olympic pool and children's pool situated nearby, a panoramic restaurant overlooking the stunning views of the Sea of Galilee and the Golan Heights, a lobby with a panoramic terrace offering a view of the lake, a sports room, a children's playground for, a synagogue and a campfire facility.
The hotel arranges family trips to various sites in the Golan Heights, and from time to time, also organizes stargazing tours after sunset among other activities.
In an inquiry made by Ynet on the hotel's website, we found a Deluxe Hotel Room priced at NIS 7,331 ($1980) for three nights on a weekday for a couple with two children, including accommodation and breakfast.
We continued searching and found a Nature Cabin for next weekend - August 24 to 27 - priced at NIS 10,011 ($2,700) for a couple with two children, with accommodation and breakfast.
Furthermore, we found the luxurious View Point unit with the infinity pool available starting on Thursday (August 17 to 20), priced at NIS 10,160 ($2745) for a couple, with accommodation and breakfast.
We expanded the search range to September and found a Nature Cabin available for three nights (September 11 to 14) priced at NIS 5,621 ($1520) for a couple with two children, with accommodation and breakfast.
The Ramot Resort Hotel has a good rating of 4.5 out of 5 on Google's review page. Similarly, on TripAdvisor, the hotel is also given a similar rating of 4.5. The Google page of the Panda Hotel, where Netanyahu and his wife stayed last week, received backlash and praise from the prime minister's supporters and opposers.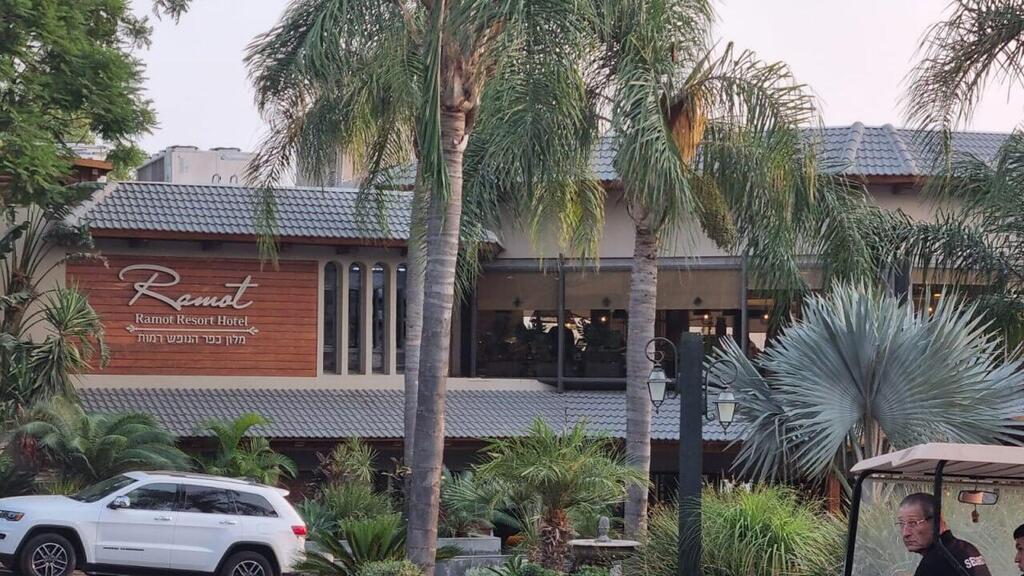 After a turbulent three days during which the hotel's rating dropped, Google removed over 1,300 comments and restored the high review rate.
"The view is amazing and the location is excellent," a user named Shahar wrote, giving the hotel a score of 4 out of 5. "The atmosphere is very enjoyable and luxurious, the rooms are very quiet, tidy, spacious, and each one overlooks a spectacular view. In terms of meals, breakfast was very good, and dinner was good once and not so good another time."
"The Internet was poor, both in terms of cellular reception and the hotel's WiFi. The hotel offers various activities for the whole family, but we didn't get to participate in them," he added.
Another reviewer named Gil wrote, "The hotel is a perfect combination of a great location, impeccable service, well-designed rooms and unique attractions for children that I haven't encountered anywhere else, such as campfires and a drum circle, water tracks and more."
"The service is among the best I've encountered, and the panoramic view that can be seen from the dining room is breathtaking," he added.
Even in this remote location, anti-judicial reform protesters gathered in front of the prime minister's vacation getaway, with more than 1,000 people turning out outside the hotel on Monday.