Vacations on a limited budget don't have to mean compromising on enjoyable experiences and creating lasting family memories. In fact, these often turn out to be the vacations you remember most vividly. Sometimes, a simple well-packed picnic in the park can leave an indelible mark, that lingers in your memory for years to come.
Those who have embarked on extended foreign travels and recall their time in hostels know it's a significant part of the journey. It's where you organize ahead of adventures, bond with fellow travelers, watch movies into the night and engage in card games as the hours slip away.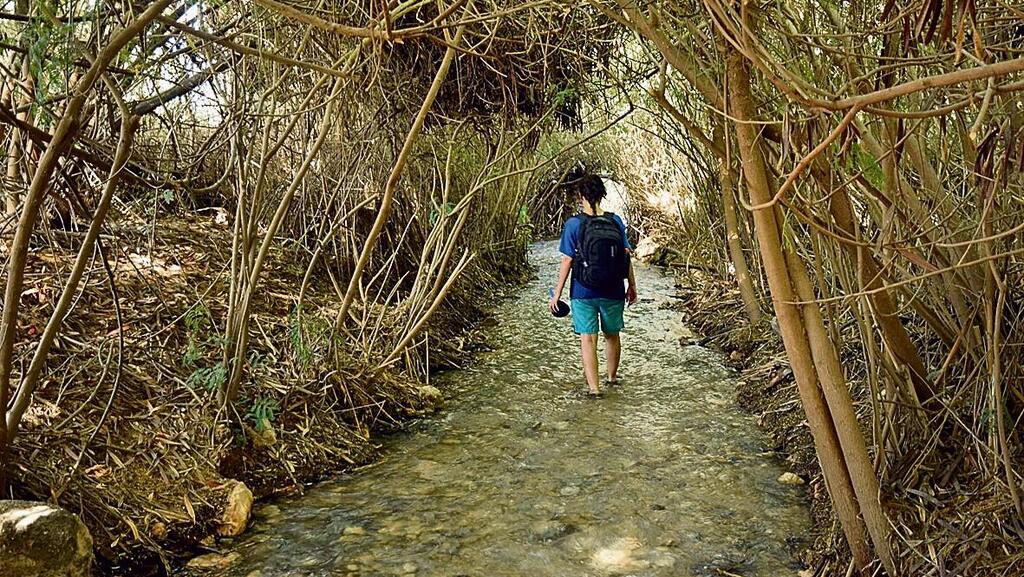 The high cost of living, expensive hotel rates in Israel, and the realization that there are benefits to a stay in hostels abroad have spurred the emergence of a new trend in domestic tourism: budget-conscious families exploring their own country. Beyond the financial savings, this type of travel offers a unique experience. You get to meet other travelers hailing from all over the world, share a communal kitchen, gather around a campfire, and make friends, all at a minimum cost.
Ynet has gathered options for those seeking a different kind of travel experience
Galilee
In the pastoral Kibbutz Inbar, nestled between Safed and Carmiel, you'll find Inbar Hospitality, a rustic retreat. While luxury may not be the centerpiece here, the actual visitor seeking a no-frills, authentic kibbutz experience will feel right at home.
Kibbutz Inbar Country Lodging offers a down-to-earth atmosphere. The real gem in this place is its prime location, surrounded by lush landscapes. You're just a short 30-minute to one-hour drive away from the Sea of Galilee, the Hula Valley, the Upper Galilee, to name some.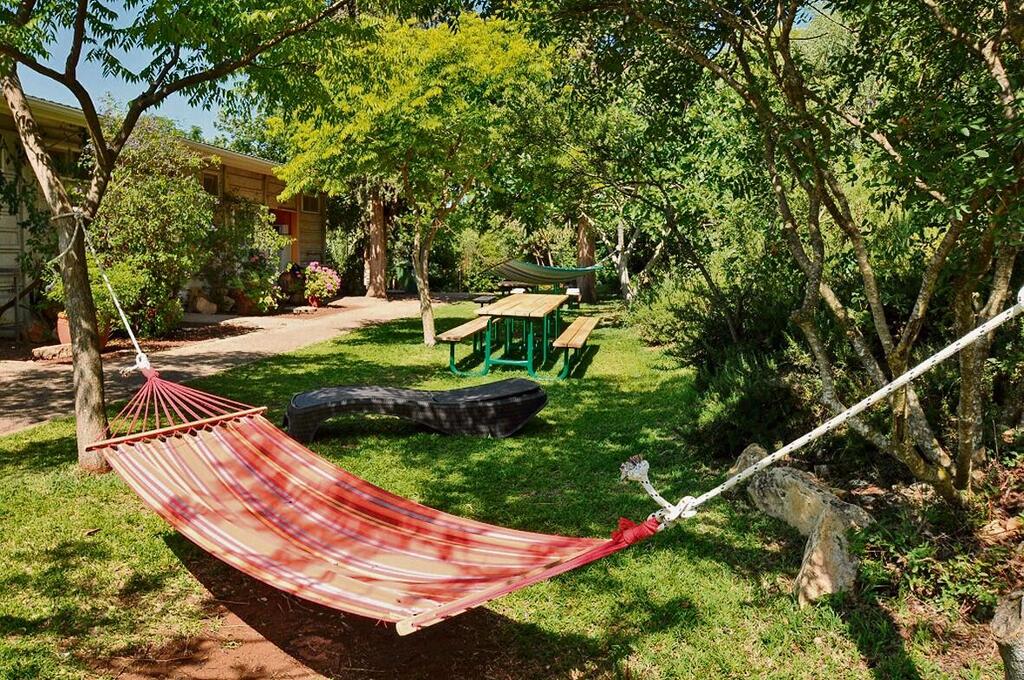 Within the premises, you'll find manicured lawns, spacious play areas for kids, swings, picnic tables, and barbecue stations. Nearby, there are several nature trails for hiking enthusiasts, as well as biking routes for those who prefer to explore on two wheels.
Pricing here ranges from NIS 635 to 670 per night for a couple with two children on weekdays (depending on the date), and NIS 1,000 per night on weekends. Keep in mind that the kibbutz doesn't have a pool, but if you're looking to take a dip and you're not satisfied with the natural pools and streams in the area, you can head over to the one in nearby Kibbutz Parod. It's just a short 15-minute drive away and costs NIS 35 per visitor.
When it comes to dining, the on-site experience offers a genuine Israeli farmhouse breakfast. However, if you're up for exploring, about a 45-minute drive from the premises, you'll find a variety of Galilean restaurants to satisfy your culinary cravings.
The primary attraction in this area is undeniably the natural beauty that surrounds you. Among the notable trails to explore are Tzalmon and Amud streams, and the waterfalls of Parod. If you fancy a swim in the Sea of Galilee, the northern shore at Hukuk Beach is just about a half-hour drive away.
Additionally, 40 minutes from the kibbutz, you'll find Kfar Blum, where you can embark on a kayaking adventure along the Jordan River. As a guest of Inbar, you'll even enjoy a 25% discount on this exciting experience.
Harod Valley
Nestled at the foot of the Gilboa mountains, you'll discover a pastoral retreat known as Beit Alfa Country Lodge. Its prime location is its greatest asset, serving as an ideal hub for exploring the enchanting Springs Valley region.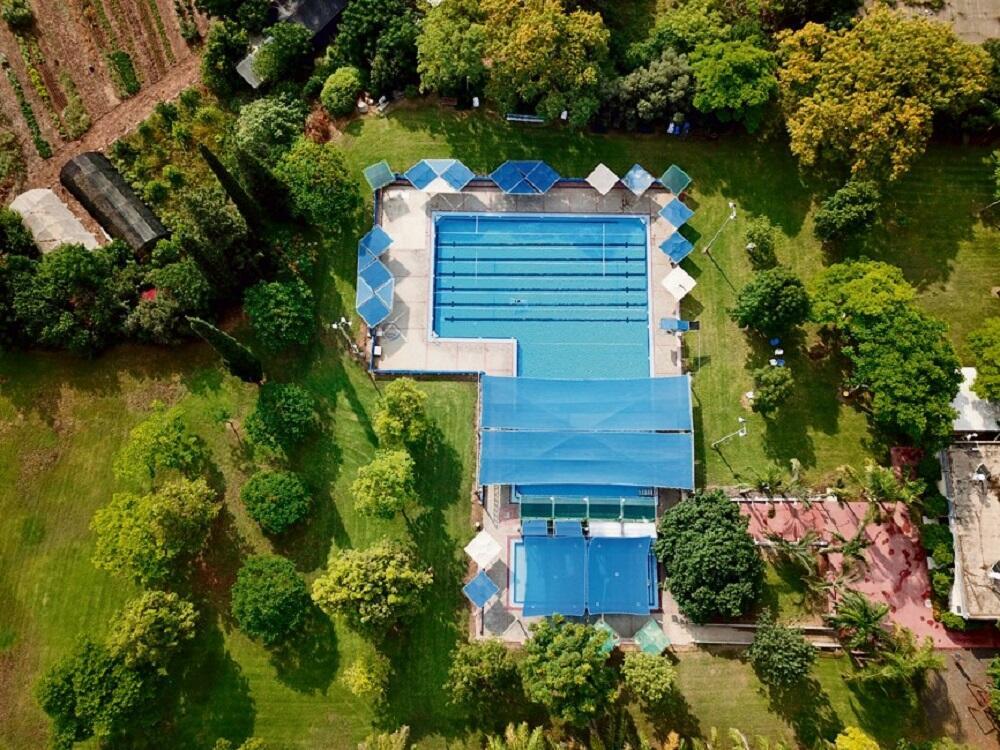 The added bonus here is the opportunity to immerse yourself in the kibbutz ambiance. You'll enjoy meals in the kibbutz dining room on Fridays, take a dip in the swimming pool, and have access to barbecue facilities for guests. The atmosphere is rural and inviting, with open lawns, hammocks, and guest accommodations, some of which are preserved structures from the kibbutz's history, once serving as children's rooms.
Pricing here varies depending on the timing of your visit. A family room suitable for a couple and two children starts at NIS 650 during the week, while on weekends and during peak holiday seasons, the rate is NIS 1,100. This price includes a buffet-style breakfast.
When it comes to dining, just a short drive away, you'll find several restaurants and cafes that offer a 10% discount to guests staying here
We highly recommend taking a sunset jeep tour, which lasts approximately one and a half hours. The cost is NIS 500 for a couple or NIS 600 for a four-passenger vehicle.
Additionally, the Springs Valley offers a wide range of nature hikes that often include refreshing water elements, and many of them are free to access.
Zichron Yaakov
Located at 2 Aharon Street, Zichron Yaakov, Eden Inn is much more than the legendary main street it calls home. If you're seeking a sweet escape where you can check off your wish list for outdoor adventures like jeep or bike excursions, a visit to Dor Beach, and peaceful poolside relaxation with a vintage atmosphere, then this is the place to be.
Within the compound, you'll find sprawling green lawns adorned with hammocks, a basketball court, and a swimming pool, all within a leisurely four-minute stroll from the town's bustling center.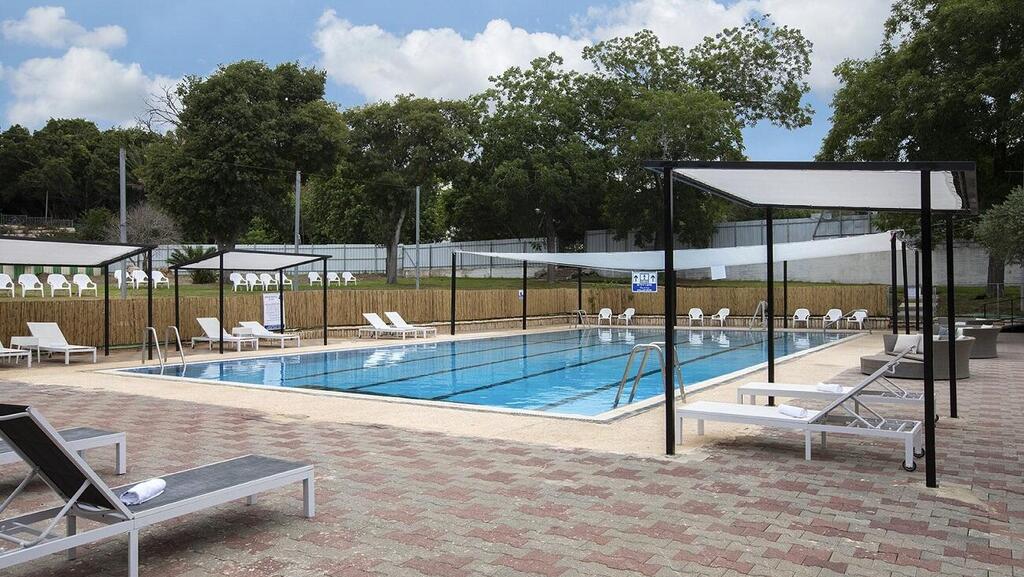 As for pricing, it starts at NIS 675 for a room accommodating up to three people and around NIS 1,000 for a family room for a couple with three children. These rates include a hearty buffet-style breakfast.
When it comes to dining, Zichron Yaakov's main street is a culinary paradise with countless bakeries, cafes, and restaurants to suit a wide range of budgets. As evening approaches, consider settling into the charming and well-tended courtyard of Baronita Restaurant, founded by the talented chef Ayala Tzioni. The menu is inspired by her Yemenite heritage, blended with contemporary healthy eating trends. Prices are reasonable, portions are generous, and the atmosphere is warm and familial.
Tel Aviv
Located at 3 Hatarucha Street in the Tel Aviv Port area, you'll find the Spot Hostel. Nestled within the port complex, this hostel boasts a London-inspired design and an international atmosphere that draws travelers from all corners of the globe. Plus, it's just a stone's throw away from Metzitzim Beach, making it an ideal spot for summer fun.
The hostel itself is housed within a listed historic building that once served as the first home of the Philharmonic Orchestra.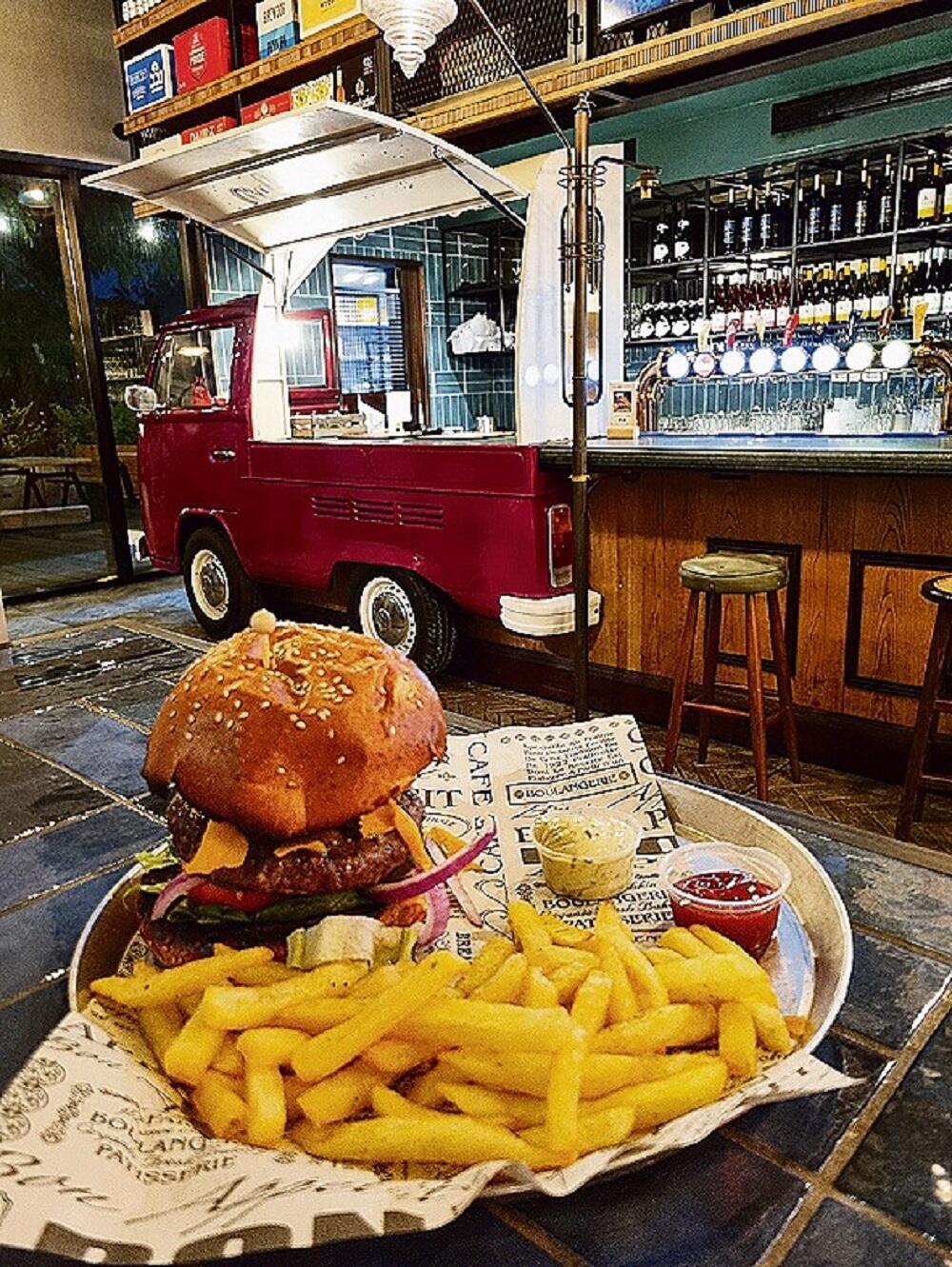 As for pricing, it's set at NIS 885 per night for a family room that comfortably accommodates a couple and two children. This rate includes a private bathroom and breakfast. prices are the same whether you visit during the weekdays, weekends, or high holidays.
Despite the abundance of dining options in the area, if you're staying for just one night, don't miss the evening meal at the hostel's bar restaurant. They have recently launched a new menu that promises to be a delightful culinary experience.
Jerusalem - camping in the woods
Peace Forest offers accommodation and camping, located at 68 Gdud Street. If you're yearning to experience the city but prefer to sleep amid the tranquility of the forest, this budget-friendly camping site offers an ideal option. The well-equipped and accessible camping grounds provide a unique opportunity to blend an urban adventure with a sylvan slumber.
One of the standout features of this place is the breathtaking panorama it offers during sunrise and sunset. It's the perfect setting for a picnic with homemade goodies. The gentle breeze, pristine mountain air, and affordable amenities will make you reluctant to leave the premises for at least a 24-hour stretch.
The pricing is flexible, depending on your preferences. If you arrive with your own tent, you can pitch it on one of the grassy terraces for just NIS 60 per visitor. This fee includes access to modern bathroom facilities, shared amenities such as grills, the ninja course, and the budget-friendly corners scattered throughout the grounds.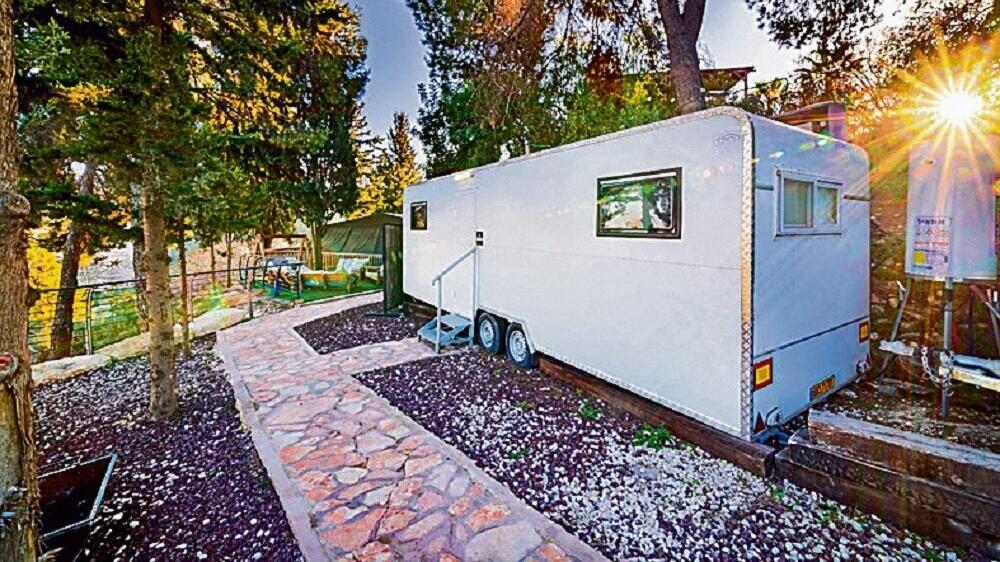 For a more indulgent option, particularly appealing to children, you can opt for a cabin. These units feature six beds, a kitchenette, and a private bathroom, all for a rate of NIS 960 per night.
As for dining, the station complex offers a wide array of restaurants and food stalls, ensuring you won't go hungry during your stay.
A hostel in the heart of Jerusalem
Situated at 3 Koresh Street in Jerusalem, you'll find the Post Hostel Jerusalem. If you've come to explore the myriad attractions that this city has to offer families, it's definitely worth dedicating two nights to Jerusalem and arriving early in the morning. This way, you can make the most of three full days in this fascinating place. The hostel is housed in a historic building from the time of the British Mandate, and once served as Jerusalem's main post office.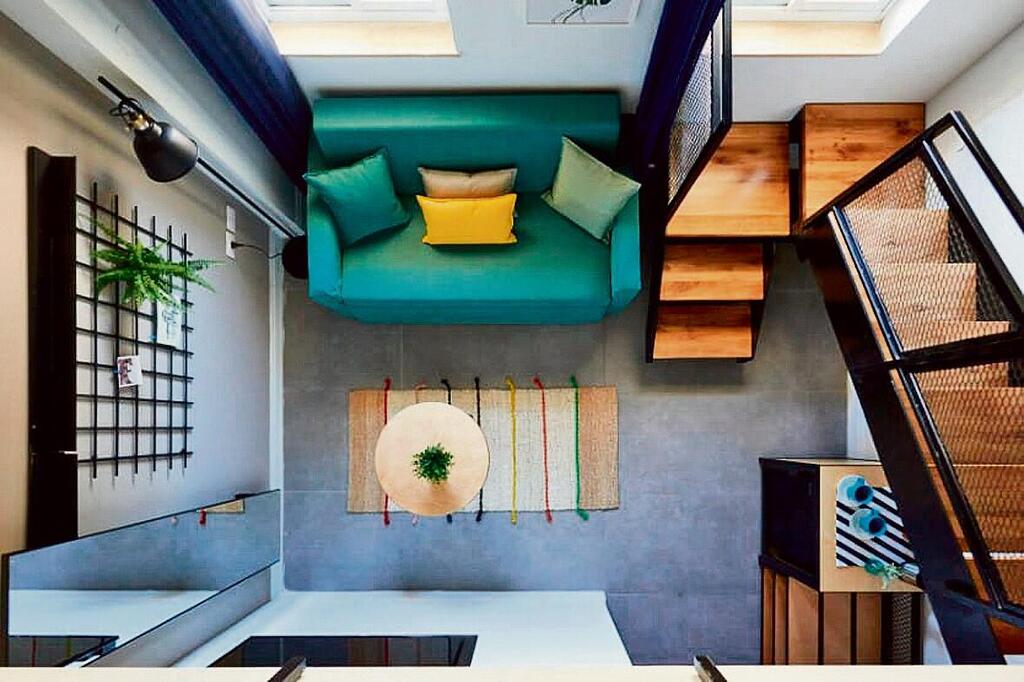 The hostel offers a well-equipped kitchenette, a laundry room, a rooftop terrace, a snooker room, and relaxation areas.
In terms of pricing, for a family room with a private bathroom, rates range from NIS 980 to 1,100 per night on Friday and the weekend and over the high holidays. Breakfast is available for an additional fee of NIS 35 per person.
On the nearby Jaffa Street, you'll discover a variety of cafes and restaurants. However, a true culinary destination is the Mahane Yehuda Market.
Mitzpe Ramon
Mitzpe Ramon Mand'uma is a newly opened hospitality compound. Here, you can experience desert living in style, with air-conditioned tents equipped with comfortable beds, a cozy seating balcony, a communal kitchenette, and nearby bathroom facilities and showers.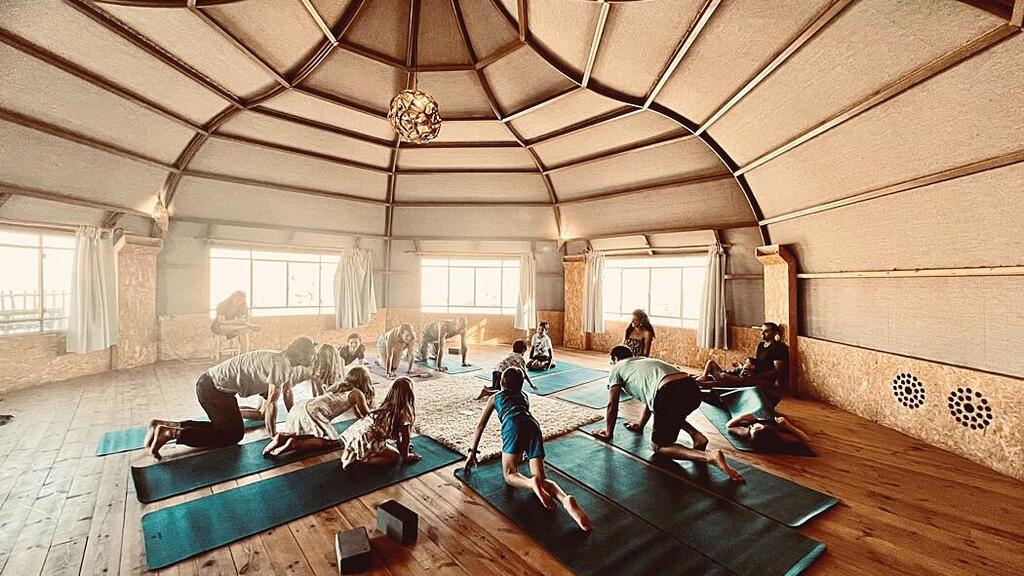 One of the standout features of this place is its round-the-clock entertainment. During the day, there are continuous activities for children, and in the evenings, you can enjoy activities around the campfire, meteor showers, astronomy shows, and circus-themed parties. This destination truly offers an immersive desert experience.
The price for your desert getaway is NIS 790 during the midweek and NIS 890 on weekends. Each space can comfortably accommodate up to four guests, and all the activities and entertainment are included in the accommodation price.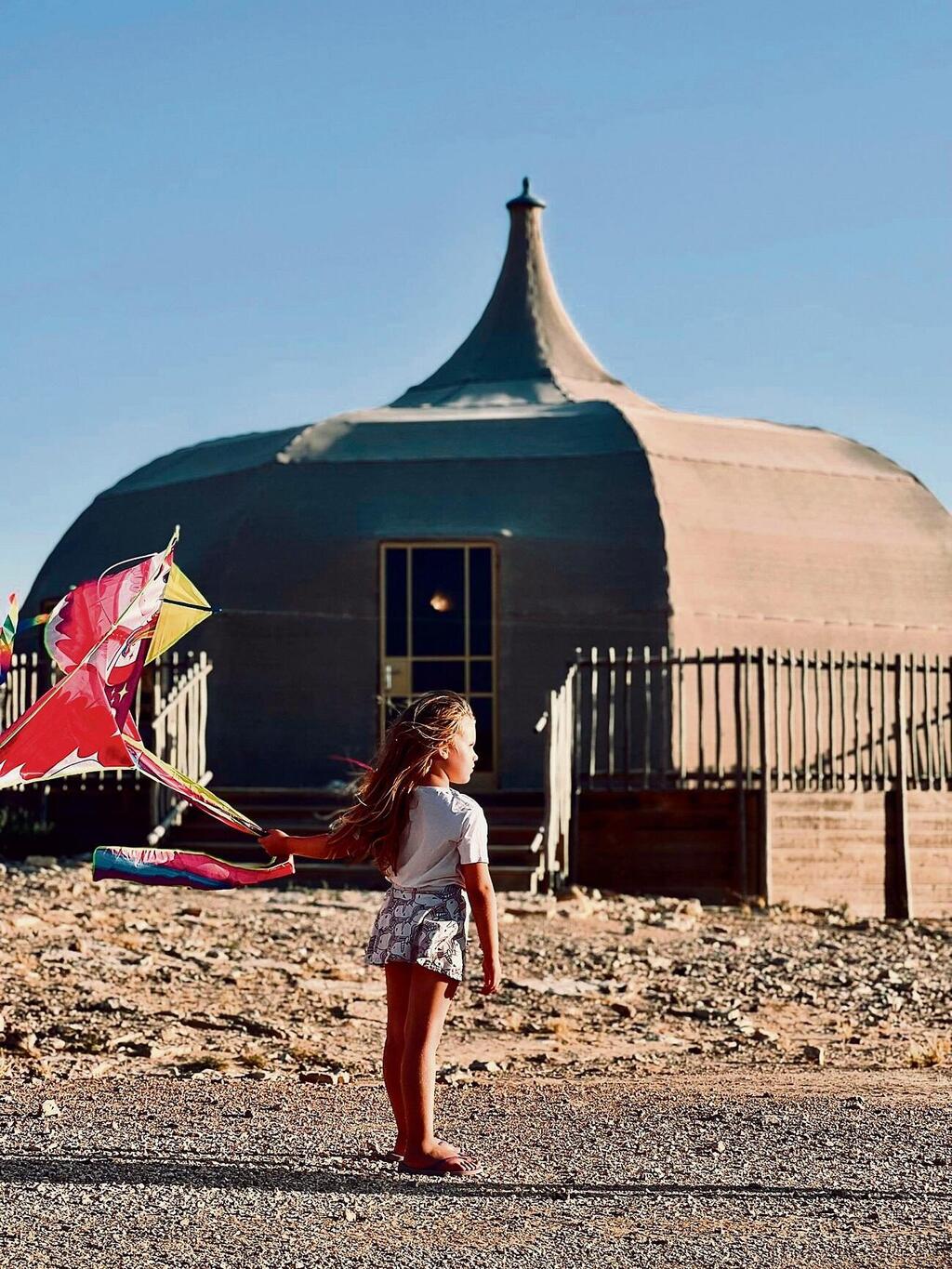 When it comes to dining, the compound features well-equipped communal kitchens for guest use, as well as a vegetarian restaurant. Additionally, just a short drive from the compound, you'll find the charming Spice Quarter of Mitzpe Ramon, home to cafes and restaurants that offer a variety of culinary delights.
If you're an early riser and enjoy hiking, this region offers a wide variety of easy family-friendly hiking trails. You can explore the scenic Nahal Nekarot and Ein Saharonim at the Ramon Nature Reserve. For those looking for a more accessible option, Mount Gamal provides a spectacular vantage point for sunrise or sunset.
Arabah
Located in the pastoral beauty of Moshav Paran, you'll find Rotem's Guest House, on Varadit Street. What sets this place apart are its charming cabins made from mud, sand, and clay. Situated between the vast desert landscapes and the agricultural fields of the moshav, this location immerses you in nature and the simplicity that characterizes it.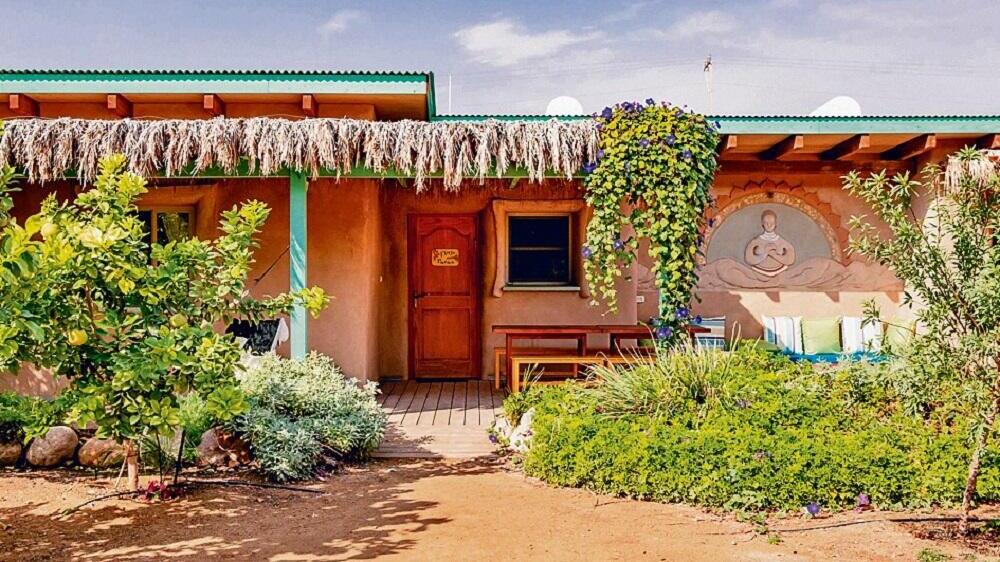 Rotem's is all about fostering connections among people, which is why you won't find television screens in the rooms. Instead, common areas encourage interaction, featuring a natural swimming pool, an open-air kitchen, a campfire spot, a central lounge area, a studio, and a basic grocery store. In the summer, guests can enjoy the moshav's swimming pool, soccer, basketball, and tennis facilities at no extra cost.
As for pricing, a family room for a couple with two children ranges from NIS 800 to 900 per night, depending on the date. For larger families, a family room for a couple with four children is available for NIS 1,000 per night. Please note that a minimum two-night stay is required. This serene desert retreat is designed to connect you with the natural beauty of the area and the warmth of the community.
When it comes to dining, it's essential to note that on-site meals are not provided, so you'll have to prepare your own food (or mingle with the neighboring guests). There is a charming café nearby and just a short 10 to 20-minute drive away, you'll find several restaurants.
In terms of attractions, a 10-minute drive away lies the Artists' Village in Tzukim. Here, you can explore a gallery and participate in various workshops hosted by artists and skilled craftsmen, all by prior arrangement. Moreover, the location is ideal for travelers venturing into the southern region, as it's approximately an hour's drive from Eilat and Mitzpe Ramon.
Eilat
Abraham Hostel, 3 Shfifon Street, Eilat, is just a two-minute walk from the central bus station, and a 10-minute stroll from the beach and promenade. It's the opposite of the all-inclusive Eilat experience. Here, you tailor your vacation according to your preferences, without paying for anything extra. There's a communal open kitchen, a swimming pool, a kiddie pool, and various table games (table tennis, air hockey, and snooker).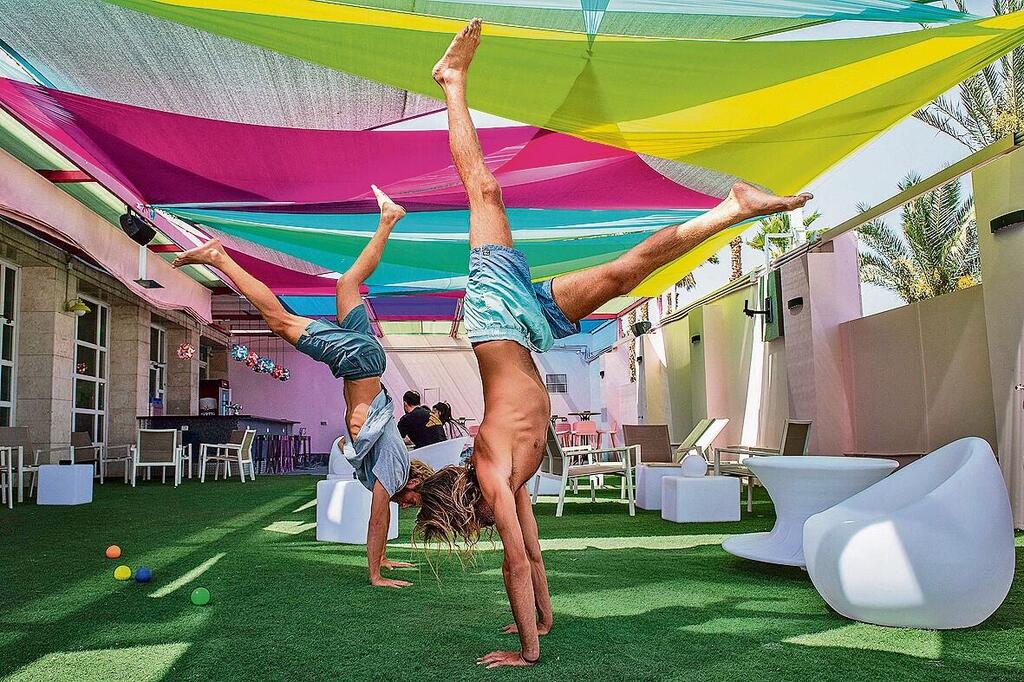 A family room for a couple with two children will range from NIS 650 to 1,150 per night midweek, and between NIS 1,000 to 1,250 on weekends, with additional discounts of 20% to 30% for bookings of more than three nights, depending on the length of stay. Breakfast costs NIS 35 per diner, lunch is around NIS 40, and Friday dinner is NIS 60 for children and NIS 70 for adults. However, you have the option to bring your own food or dine out if you prefer, in addition to all the restaurants the city has to offer.
The hostel offers desert tours priced at NIS 50-60 for children and NIS 60-70 for adults, including a tour of the Eilat Mountains and a visit to the Evrona Nature Reserve. If you're looking to escape the desert for a bit, just 20 minutes north of Eilat, you'll find Timna Park, boasting breathtaking views and a variety of hiking and biking trails. These weeks are an ideal time to visit in the evening since it's meteor season. It's recommended to stay for guided tours, stargazing, and telescope observation (NIS 69-79 per ticket).