Passengers on a flight from Tel Aviv to Krakow were evacuated from the plane over fears a bomb was hidden aboard the aircraft.
The passengers were told to use the emergency slides to disembark after Wizz Air flight W65098 landed in a secluded runway at the Krakow airport late on Saturday.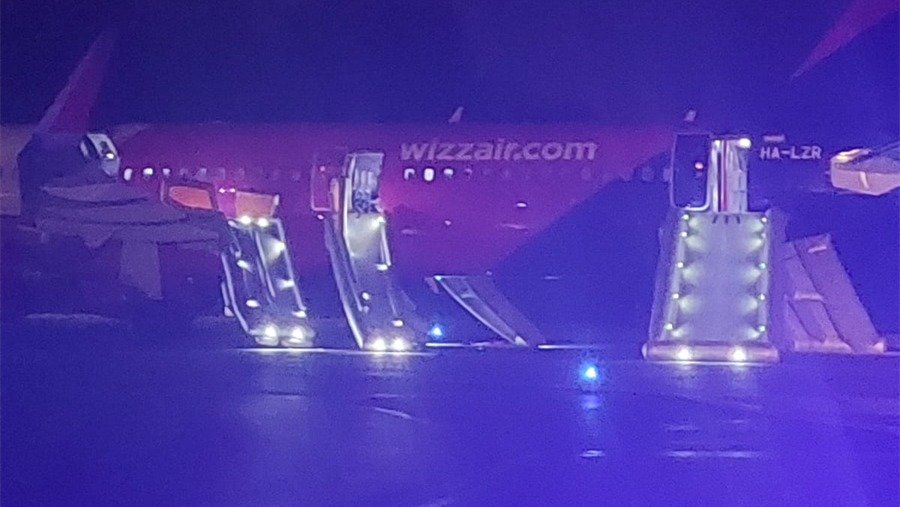 Some of the passengers told Ynet that after they left the aircraft, they remained nearby while sniffer dogs examined them to detect explosives. None were found.
"After an uneventful landing, we were told there was an emergency and we had to quickly evacuate the plane," one passenger said. "The slides were opened, and we left through the windows. We stood in the open filed until police and ambulances arrived," she said.
"We and our suitcases were all searched and are still waiting at the airport for our luggage to be released to us. This is complete chaos and no one from the airline has spoken to us," she said.
When asked to elaborate on the incident, the Wizz Air airline said they received a tip about the bomb from "an anonymous source," adding the threat "turned out to be false".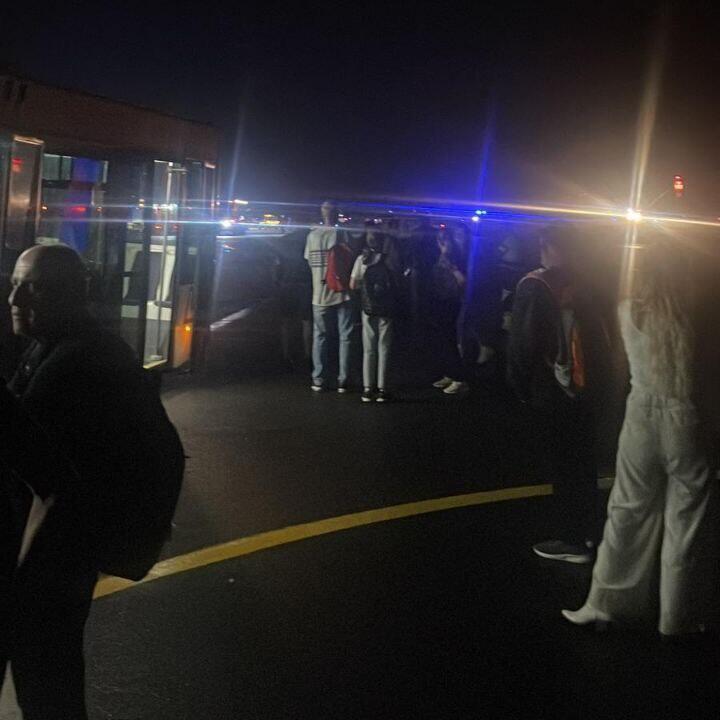 Another Wizz Air flight last week, according to a Hungarian news site, had a similar incident when a plane bound for Kradow made an emergency landing in Budapest and passengers were made to disembark on the slides.
The airline then said the incident did not impact the airline's schedule and that no one was injured.