An Israel Defense Forces soldier was lightly hurt Thursday afternoon in a shooting at an army post in the central West Bank. This was the third attack on Israeli security forces in less than a day that left 15 people wounded, one seriously.
Large numbers of soldiers, police officers and emergency personnel were dispatched to the scene. Israel was trying to establish whether the shooting was carried out from a passing car or from a remote location by a sniper.
Just hours earlier, a Border Policeman was lightly wounded in a shooting attack near the Temple Mount in the Old City of Jerusalem. The assailant was shot dead by security forces.
Rescue personnel were called to the scene to treat the 38-year-old Border Policeman, close to the Lions' Gate entrance to the Old City.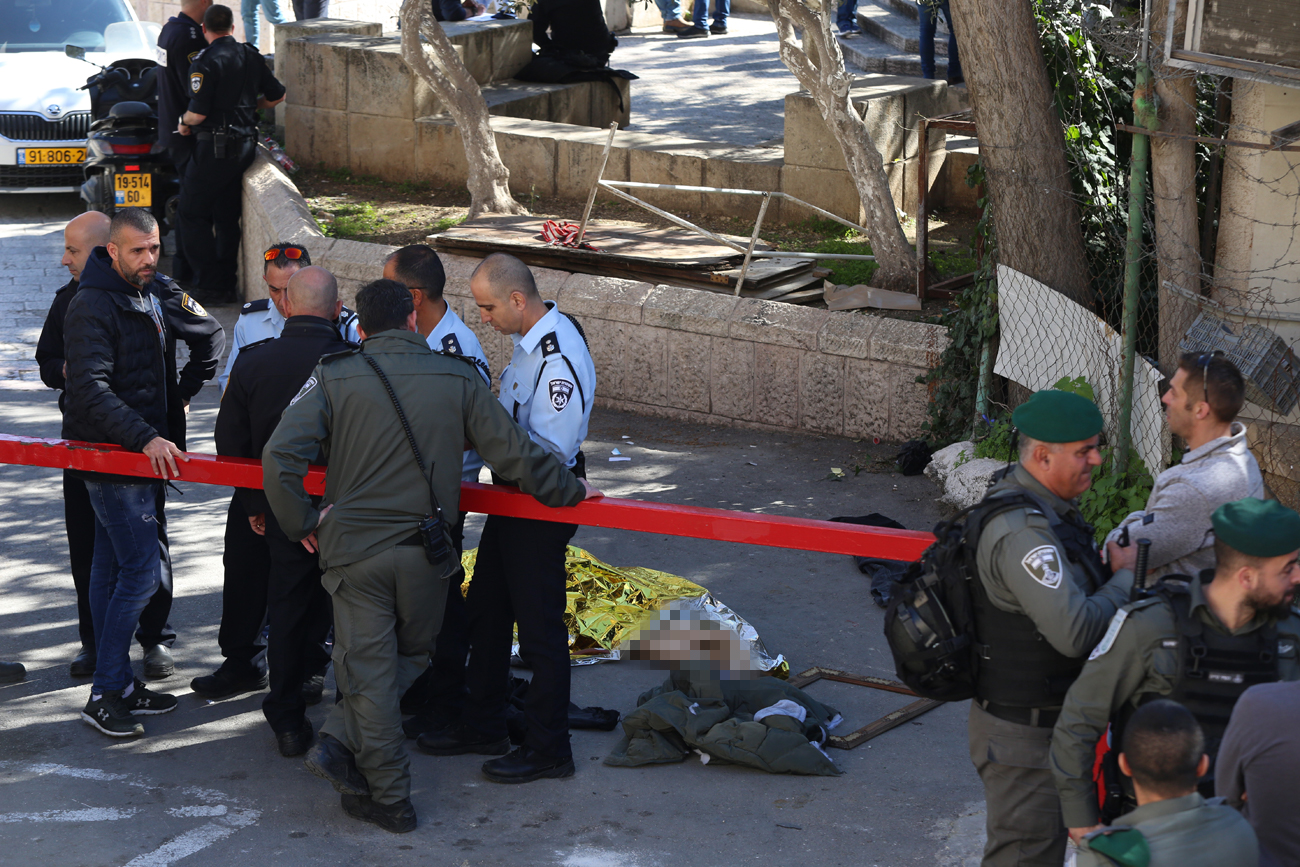 The officer was then hospitalized with a hand wound. Large numbers of police were also dispatched to the scene of the attack, including Jerusalem District Commander Doron Yedid, who held a situation assessment from the area.
The gunman was from the northern city of Haifa and had recently converted to Islam, an initial investigation showed.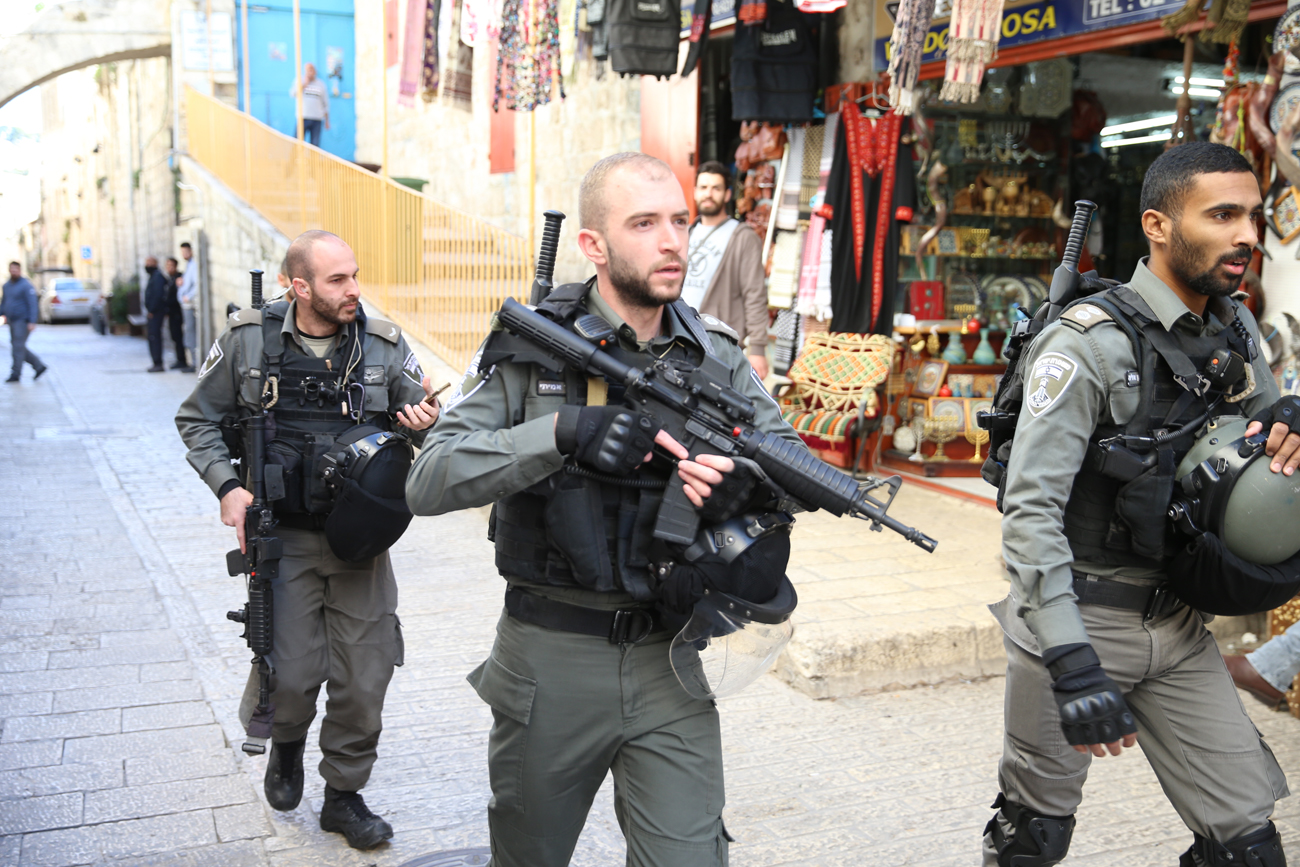 A paramedic who attended the scene said the Border Policeman was conscious and suffering from a wound to the hand.
"We administered medical care and transported him to hospital," said Yisrael Weingarten.
The seriously wounded soldier underwent surgery and was said to be in stable condition Thursday morning. Another soldier was moderately hurt and the rest sustained minor wounds. Eight soldiers have already been released from hospital.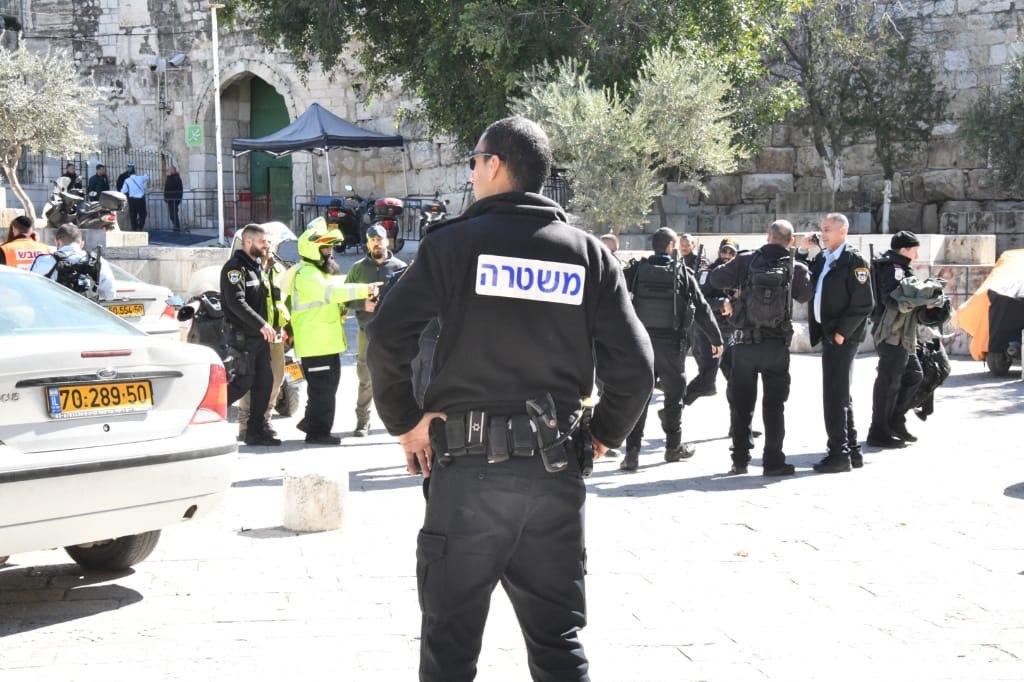 Security forces are conducting a manhunt for the assailant in the area of the West Bank city of Bethlehem, close to where the car the used in the attack was located.
First published: 12:28, 02.06.20