After a tense day following Israel's initiated Shield and Arrow to eliminate Islamic Jihad's high command in the Gaza Strip, Prime Minister Benjamin Netanyahu warned on Tuesday that any escalation on the Palestinians' part will be "answered with a decisive response."
Speaking at a televised press conference from the IDF headquarters in Tel Aviv flanked by Defense Minister Yoav Gallant and the heads of the IDF and Shin Bet, Netanyahu issued a warning to terrorist organizations in Gaza, stating that "no terrorist is immune," but also pointing out that the current operation may continue for several days and be expanded to other fronts.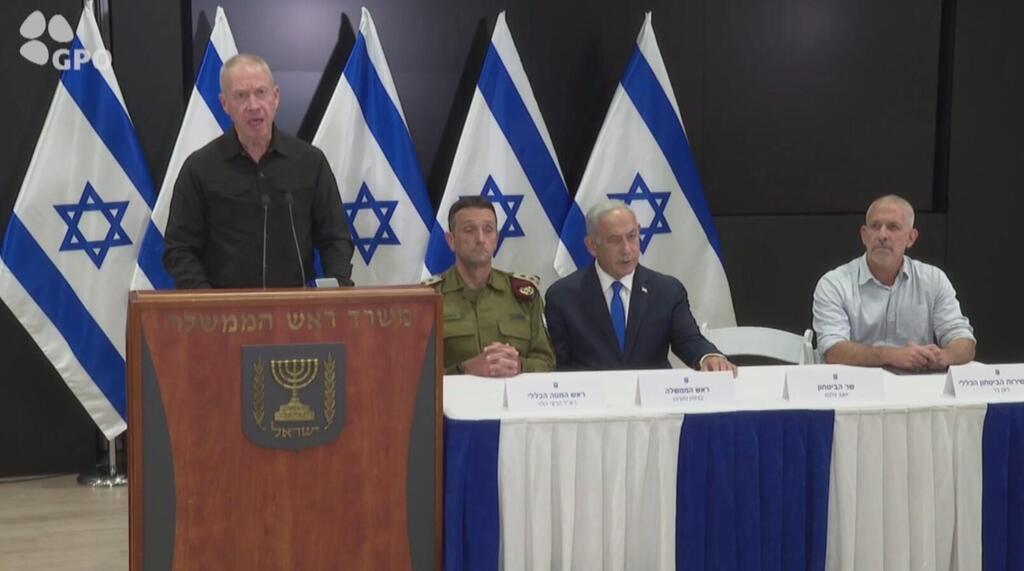 "We are in the midst of a campaign, and in the coming days, we will need to be patient. In this campaign, we all stand together as brothers, and I appreciate the resilience that Israeli citizens are showing," he said.
Netanyahu also addressed criticism leveled against him for the initial weak response to last week's firing of over 100 rockets from Gaza, which came following the death of a jailed Islamic Jihad member on a hunger strike.
He also revealed he had already instructed to carry out targeted assassinations last week, and the defense establishment was prepared for the current situation that developed overnight Tuesday.
"We operated with precision and caution, in order to exploit the right moment for the successful completion of the mission. I fully understand the desire to strike back at those who harm us. It is understandable and even natural to respond in kind, but as it has been said, 'by way of deception thou shalt do war,' and that is how we always operate," he said.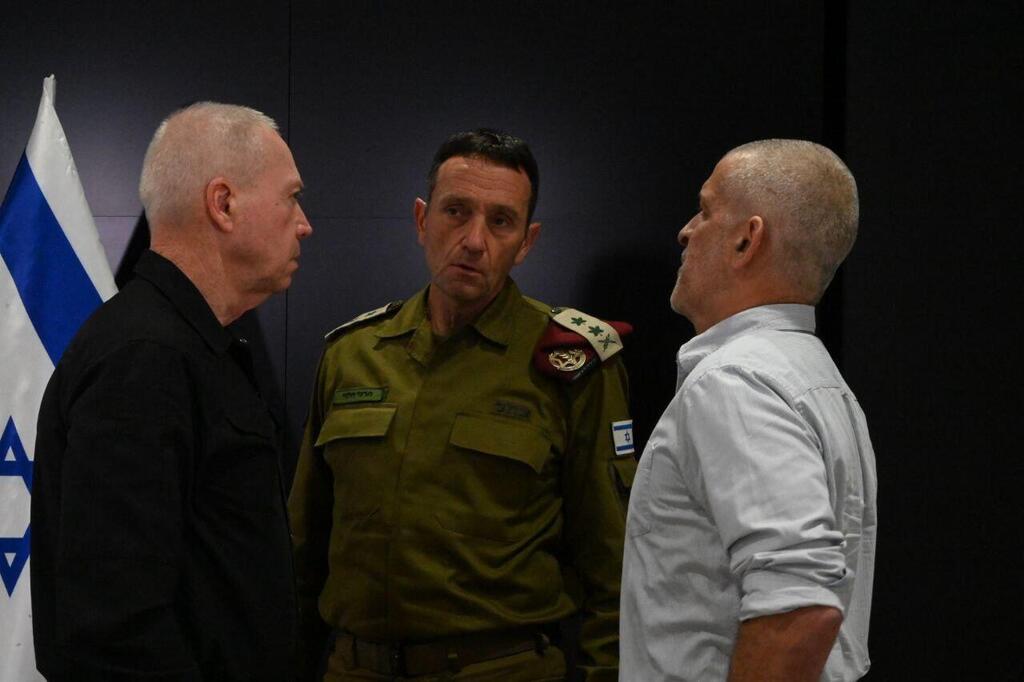 Israel eliminated three Islamic Jihad commanders in a nighttime air raid in the Gaza Strip. The strike came in response to a brief bout of cross-border violence during which Islamic Jihad fired over 100 rockets into southern Israel.
Gallant warned Israeli citizens to not grow complacent as the threat of rocket fire still looms.
"We know how to replicate and carry out this action in other areas and against various threats. Anyone who tries to challenge us will witness Israel's might," he said.
"The iron rampart that protects Israel in its struggle against terrorist organizations is formidable. We operate in accordance with a deep and strategic worldview, and our actions are designed to implement a systematic approach and achieve Israeli interests. We are blessed with an excellent defense establishment that allows us to act with creativity and courage.
He added that Israeli security forces might soon be called up to additional offensive actions both in Gaza and the West Bank.
"Israeli citizens need to understand that the situation is far from resolved and not to be complacent, as there is still a risk of rocket fire. The IDF soldiers may soon be called upon to carry out enhanced defense operations on the borders of Gaza and the West Bank," he said.
"The defense establishment is prepared for any scenario, and we are in it for the long haul. I wish continued success to the brave soldiers of the IDF, and I urge all Israeli citizens to heed the instructions of the Home Front Command."