"Will we witness an all-out war anytime soon?"
The inquiry came from a distinguished public figure whom I chanced upon at a social gathering. He articulated his views on why he refuses to stay silent. I, on the other hand, have explained why I remain optimistic about the lack of prospect of an imminent war.
However, I couldn't help but express my surprise at the unsettling trend among many Israelis who seem to be preoccupied with the looming possibility of an all-out war.
Before we delve into the root causes of this phenomenon, it's imperative that we understand the current situation on the ground.
Firstly, it's crucial to note that Israel's intelligence community hasn't issued any warnings or gathered concrete intelligence suggesting that our most dangerous adversaries are jointly planning or preparing to launch a surprise attack simultaneously and on all fronts.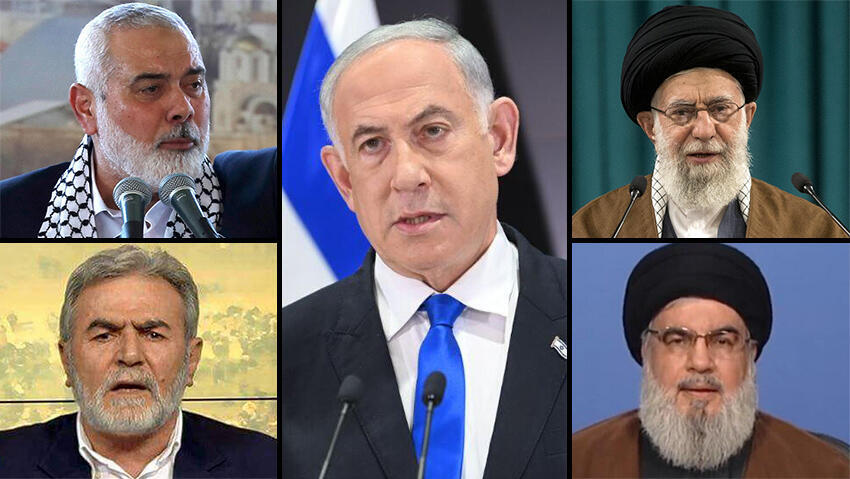 It's crystal clear that Iran, alongside its proxies - Hezbollah and some Palestinian factions, is eyeing a joint and coordinated assault.
They're waiting for the perfect chance to capitalize on the current conditions - a weakened Israeli society plagued with internal rifts, the IDF's vulnerabilities caused by reservists who are less than eager to help what they perceive as an impending dictatorship, the American military's weakening and waning interests in the Middle East, and the failure of Washington's efforts to establish a Sunni Arab-Israeli coalition against Iran in the Gulf.
Furthermore, the current Israeli right-wing government's policies towards the Palestinians and the Temple Mount have left the Biden administration scratching their heads, unsure of what to make of this new U.S-Israeli paradigm.
The clouds of potential threats hovering over Israel notwithstanding, the current situation suggests that none of these factors pose an immediate danger, capable of surpassing the realm of attritional conflicts, which are typically short-lived.
Recent events during Ramadan follow the same old script, with the exception of two remarkable incidents.
First, a terrorist, acting at the behest of Hezbollah and Iran, detonated a sophisticated side bomb at the Megiddo junction, hoping to ferment chaos and sow seeds of mutual accusations in what is already an internally troubled nation.
Second, the commander of Iran's Quds Force, Ismail Kaani, made an unexpected appearance in Beirut. He managed to either convince or coerce Hezbollah chief Hassan Nasrallah into a clandestine collaboration with Hamas, resulting in a barrage of rockets launched from Southern Lebanon into Israeli territory, unprecedented in its volume.
Hamas used the events at Al-Aqsa Mosque to cover up the reason for the launch. However, it was later revealed that the riots and rocket launches were planned in advance by Iran and its proxies.
According to the "Wall Street Journal," Kaani made sure that Hezbollah would allow the launches in order to take revenge on Israel. This came after two of Hezbollah's officers were killed in an attack attributed to the IDF in Syria.
Their initial attempt at payback was the launching of a drone by a loyal Iranian militia, which was intercepted by Israel just north of the Sea of Galilee.
The recent rocket barrage by Hamas from South Lebanon may have been more pronounced than usual, but the damage to property was relatively minor, as the rockets were short-ranged.
Despite improved coordination between Palestinian factions, particularly within Hamas, and Hezbollah's tacit approval of Iran's plan, we have yet to see any extraordinary military prowess from either the Iranian "axis" or the Palestinians.
Their commanders' bold words are hindered by internal troubles, rendering their threats little more than empty bravado.
With the exception of Iran, the other countries in the axis have already crumbled, and even the Islamic Republic itself is facing grave economic and social challenges. Meanwhile, the Palestinians largely rely on Israel for their survival and security.
However, according to Dr. Michael Milshtein, head of the Palestinian Studies Forum at the Moshe Dayan Center for Middle Eastern and African Studies, authoritarian regimes often assess democratic countries based on their own weaknesses, leading them to make misguided assumptions about Israel and the United States' vulnerabilities at present.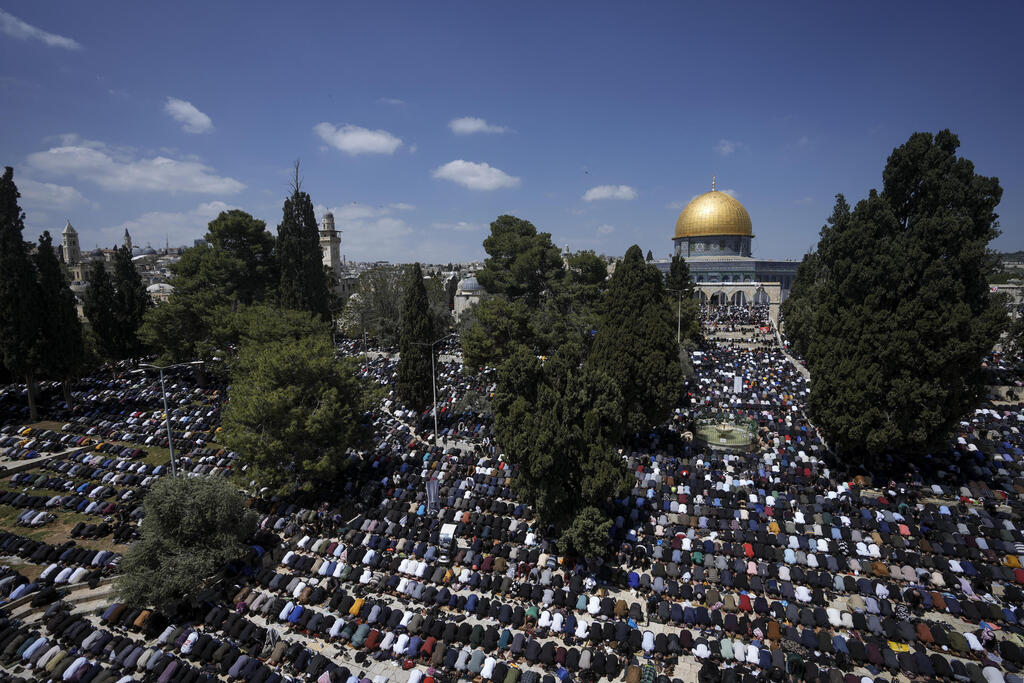 According to Israeli intelligence sources, tensions are expected to wane post-Ramadan. While the wave of terrorism in the West Bank will continue, the al-Aqsa catalyst will lose much of its Jihadi luster.
The situation in Gaza and Northern Israel is expected to return to the status quo, but the main dangers lie in unexpected escalations in one of the sectors, and in deadly terrorist attacks in Israel that may be tricky to thwart.
A common concern among those I speak to regarding a possible war, was the notion that Prime Minister Benjamin Netanyahu might instigate a bold military action, either to quell domestic protests or to pressure Benny Gantz and his party into joining a national emergency government, hoping to remove the sting from judicial reform protests.
However, Netanyahu has a track record of prudence in his security decisions and is unlikely to make such a brazen move. Moreover, if he were to do so, he would likely face staunch opposition from Defense Minister Yoav Gallant and other top security officials.
The coalition is spreading alarmist and overblown assessments of the situation, hoping to stir a sense of national unity and quash the growing tide of dissent against the government's actions.
Even Gallant, who stands out among his Likud brethren for his judicious demeanor, is somewhat culpable in hyping up the immediacy and severity of the security threat.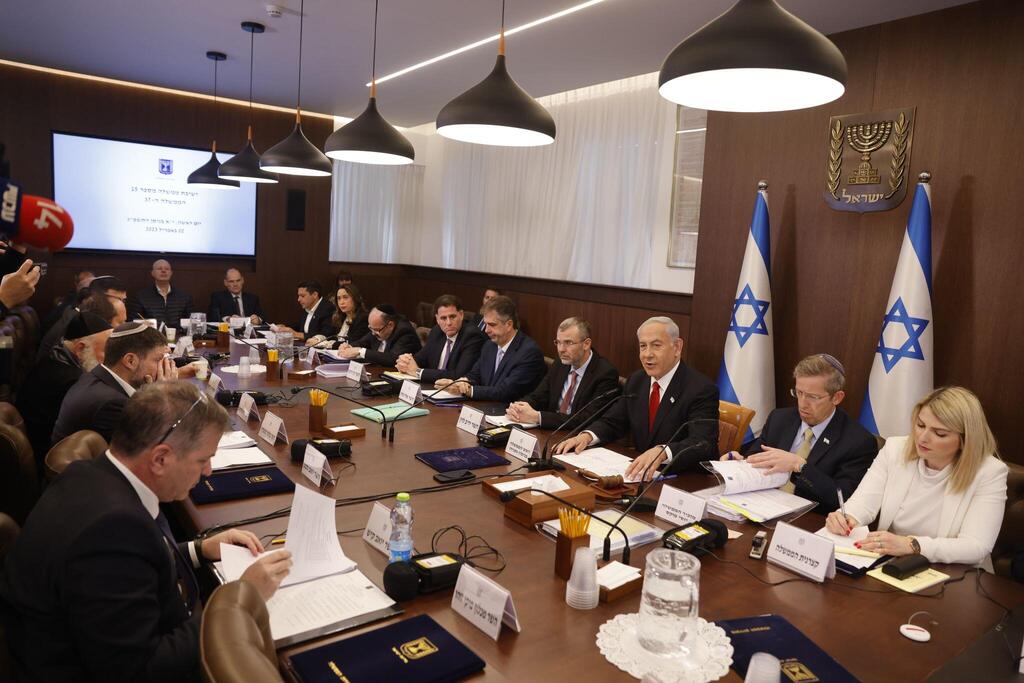 It's possible that he's doing so in order to force Netanyahu to end his political maneuvering and justify his own exceptional status within the prime minister's inner circle.
That said, opposition leaders are not exactly innocent bystanders, as they are shamelessly stoking the flames of fear and anxiety in the public, using it as a tool to apply pressure on Netanyahu to halt his reckless race for legal reform, and are not shying away from using scare tactics to convince the right-wing voters to join their cause.
Meanwhile, top officials from the IDF and police seem content to let the public's fears run rampant, as it serves their own purposes of putting a lid on the extreme and militant aspirations of nationalist firebrands such as Itamar Ben Gvir and Bezalel Smotrich.
Top that off with various Iranian, Lebanese and Palestinian leaders hoping to leverage the holy land's internal woes into some sort of cataclysmic reclaiming of "rightful Palestine", and you have the recipe for public angst about an impending war.
This angst, however, doesn't stand up to factual scrutiny.