After a 12-hour bout of fighting during which 507 rockets were fired towards Israeli territory, Islamic Jihad commander Ali Hassan Ghali, the head of the terrorist group's rocket forces, was killed in an Israeli airstrike in the Gaza Strip early Thursday, according to the IDF.
Alongside Ghali, two other Islamic Jihad commanders, including his brother, were killed in the pre-dawn attack on their hideout in Khan Yunis in the southern Strip. According to the Palestinians, ten other people were injured in the attack.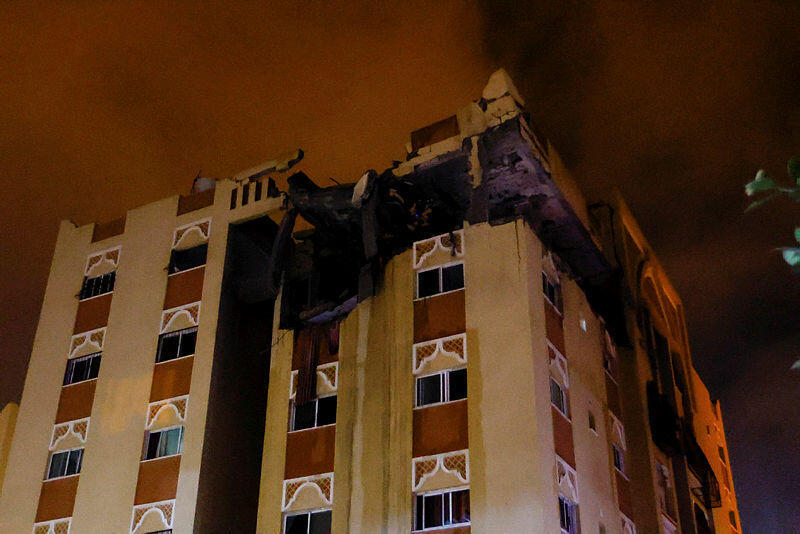 "Ghali was responsible for directing and carrying out rocket fire at Israeli territory, including the recent barrages during Operation Shield and Arrow," the IDF said.
"Ghali was considered a central figure in the organization and dealt with its routine management."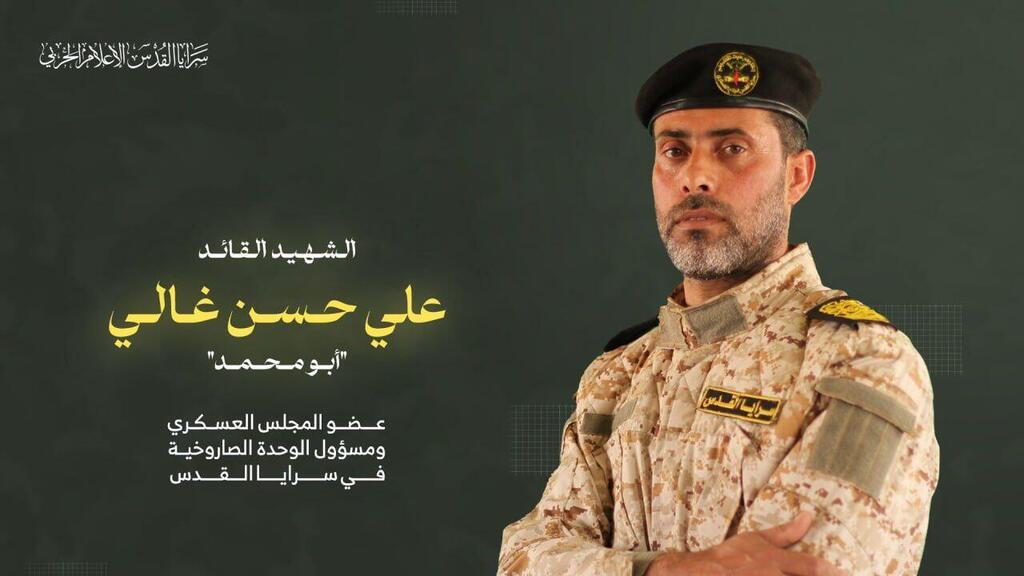 According to IDF spokesperson Rear Admiral Dani Hagari, Ali Ghali was directly responsible for recent attacks on Israel, including Wednesday's hundreds of launches. The attack on his hideout was based on intelligence provided by the IDF Intelligence Directorate and the Shin Bet and included identifying the hideout, planning by the Air Force, and precise targeting. The operation was overseen by IDF Chief of Staff Lt.-Gen. Herzi Halevi. Islamic Jihad confirmed Ghali's death.
Meanwhile, rocket fire resumed Thursday morning with sporadic barrages targeting Israeli communities near the Gaza border after more than eight hours of tense calm along the border.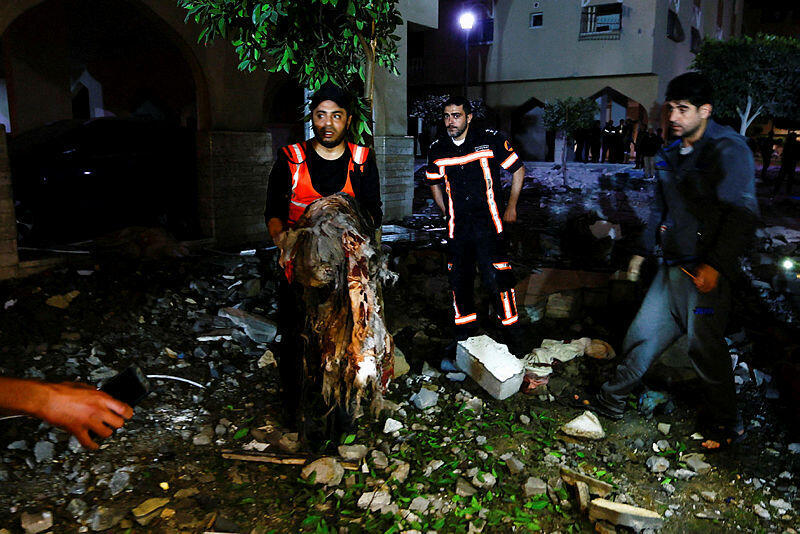 The IDF said that up to Wednesday at 11:55pm, 507 rocket launches toward Israel have been identified, 154 of which were intercepted by Israeli air defense systems, and another 108 crashed short of the border, killing four Gazan civilians, including a 10-year-old girl and two 16-year-old boys. The Iron Dome missile defense system has recorded a 96% success rate in shooting down incoming rockets from Gaza.
Following Ghali's assassination, Islamic Jihad said Thursday morning that his killing "will not stop our rockets" and threatened to "expand the circle of fire.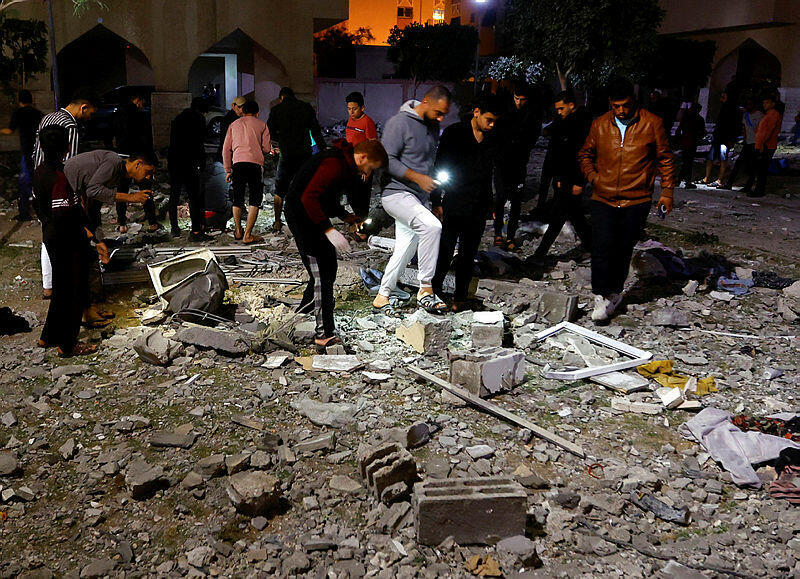 Overnight Thursday, White House national security adviser Jake Sullivan said that he spoke to his Israeli counter Tzachi Hanegbi and stated that talks to reach a cease-fire were ongoing. Sullivan stressed the need to reduce harm to uninvolved civilians and reiterated Washington's "ironclad support" for Israel's security and the Jewish state's right to defend its citizens from indiscriminate rocket fire.
Israel launched Operation Shield and Arrow early Tuesday with the assassination of three senior Islamic Jihad commanders in the Gaza Strip. The military campaign was launched in response to over 100 rockets fired into southern Israel last week following the death of a hunger-striking Islamic Jihad commander Khader Adna in Israeli prison.
As the operation enters its third day, Al-Jazeera reported that cease-fire talks between Israel and Islamic Jihad have hit a snag as Israeli airstrikes in the Strip continued. Sources familiar with the matter stated that discussions have been centered around the Palestinian demand for Israel to commit to ending its targeted assassinations policy, which Jerusalem refuses.