While reports began to circulate in Israel about the possibility of a cease-fire with terror groups in Gaza, Israel's representative to the Eurovision Song Contest, Noa Kirel, received the news about the imminent halt in the rocket fire during a press conference held Wednesday in Liverpool. "It makes me feel better, and it makes me happy," she said.
Kirel was told that a cease-fire agreement had been reached, although at that stage negotiations were only underway to achieve it. The Israeli pop star added that the break from hostilities would be a relief. "Relief for the situation in Israel - let it be safe," she said.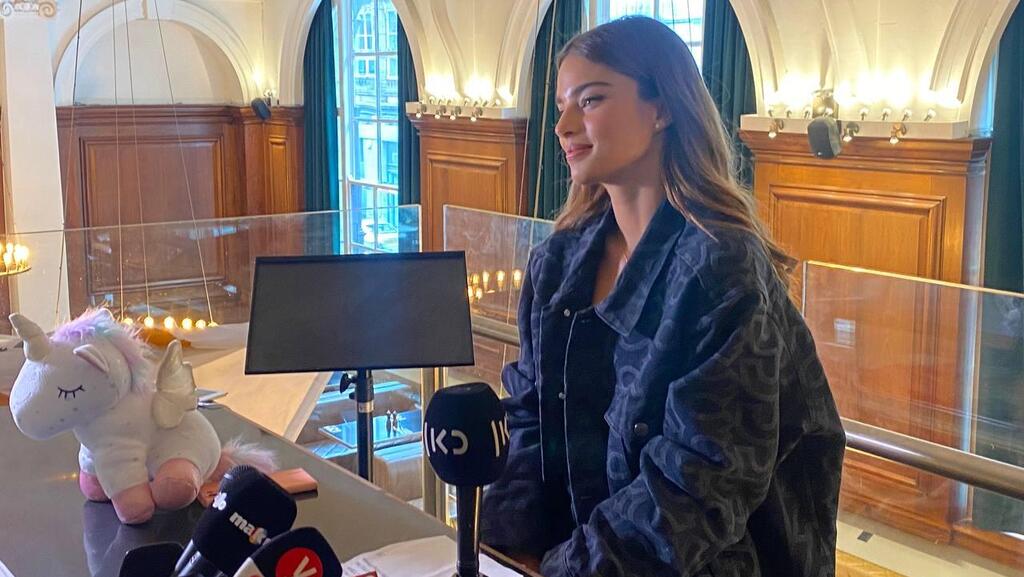 She then joked about a truce from the singer who is considered her biggest competitor – the Swedish contestant, Loreen: "Why a break from Loreen? She's very cute," she laughed.
At the beginning of the event, Kirel referred to the dangerous security escalation, against the backdrop of reports of rocket barrages toward communities in southern and central Israel. "I am indeed in Liverpool, but my heart is completely in Israel. For me, security is something that comes before the Eurovision. These days, I am proud to hold the flag. I have been feeling a crazy energy in the last few days from the state," she added. "I pray for quieter days and I send love and hugs to the whole country."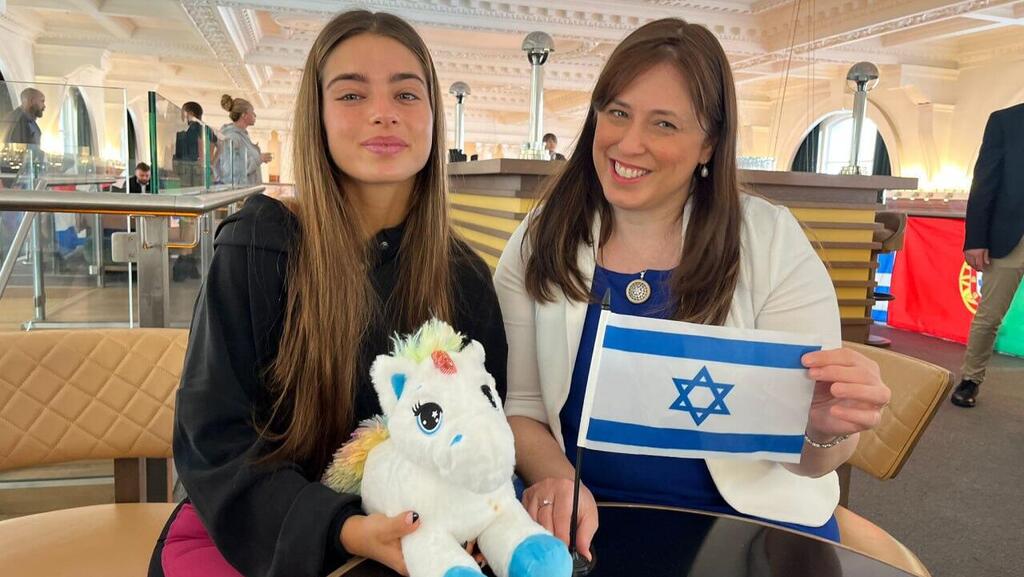 At the press conference, the singer also referred to the pro-Palestinian demonstration that took place outside the arena in Liverpool where the Eurovision Song Contest is being held, which was attended by about 20 people carrying Palestinian flags and signs that read 'Israel out of Eurovision - Liverpool friends with Palestine.'
"I heard they were there, but I didn't come across it personally," she said. "It will always be this way. What is surprising and hasn't happened to me until now is that fans from all over the world are suddenly coming to me. I've been waiting for this moment for so long and now I'm really starting to feel the power of Eurovision."