The shofar serves as a spiritual instrument to awaken the heart and inspire repentance in the lead-up to Yom Kippur. Its symbolism is rooted in the Binding of Isaac and it is a hallmark of the Jewish High Holidays. Despite its strong identification with Jewish tradition, Eli Malka, owner of one of the few shofar factories in Israel, reveals that most of his customers are actually evangelical Christians.
"They come all year round and buy a lot. They have their own ceremonies with shofars. It's a huge community with millions of members around the world," he says. "We make silver gilded ones, with paintings on them, made from different horns."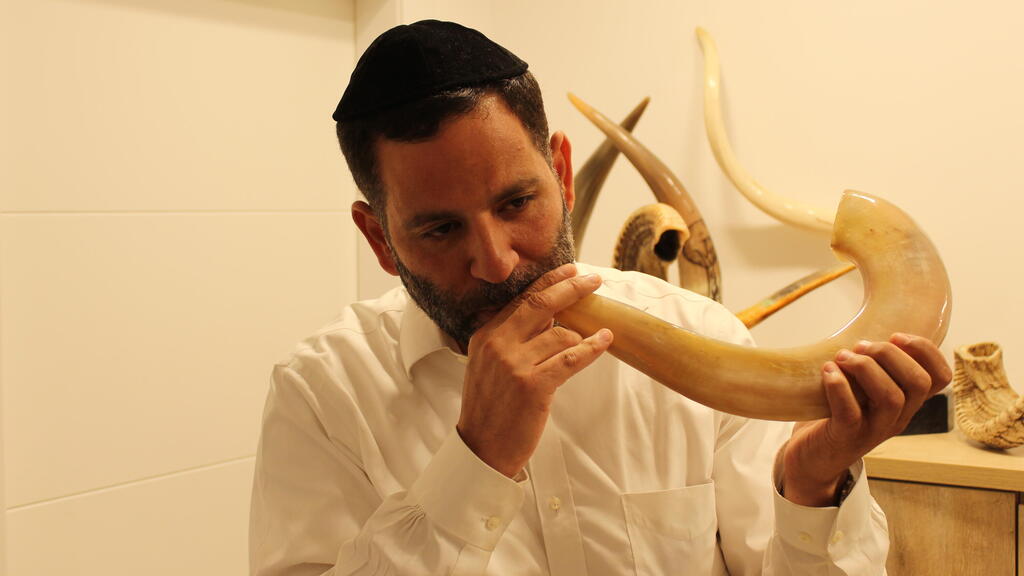 Most shofars in Israel are purchased ahead of the High Holidays. In the U.S., however, most are bought around Christmas and Easter. Malka says his Jerusalem factory mostly does repairs and special orders. There are two other plants, one in South Africa and one in Morocco. In total, they make over 100,000 pieces a year.
The classic version is made of a ram's horn that is sourced in Morocco. "Other horns are mostly from Namibia or South Africa," he says. "Since Morocco is a Muslim country, every family slaughters sheep during Eid al-Adha or the Feast of Sacrifice," he says adding that the horns are easy to work with because they are not as dry as horns from other animals.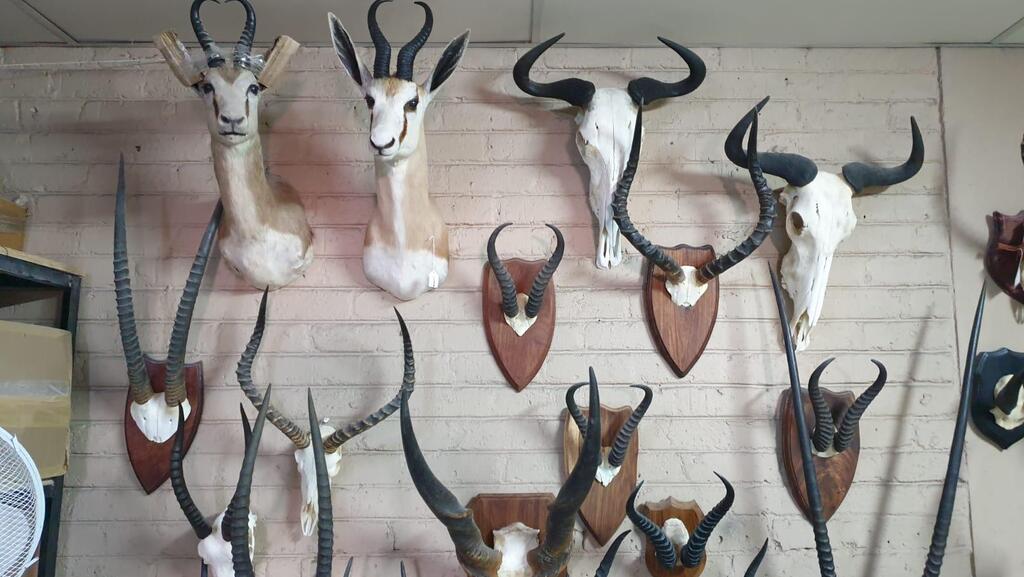 The dozens of workers in the plant near Marrakesh felt the
earthquake that hit the region
last week, causing mass destruction and killing thousands. The plant was unharmed. "The workers told me they spent the night outdoors, sleeping in the streets because authorities said they should not stay inside their homes in case of aftershocks. I had planned to travel there this week and was lucky not to have found a ticket on short notice."
You've been working with Morocco even before it joined the Abraham Accords.
"We've been working with them for over 12 years. The respect they have for Israelis and Jews is exceptional. When I was in Marrakesh, I saw an elderly shoeshine who asked me where I was from and when I said Israel, he became very emotional and was shaking. That was before the accords when Jews visited in small numbers. He said that when Jews lived in Morocco, it was a blessing and that when they left, the blessing left with them," Malka said.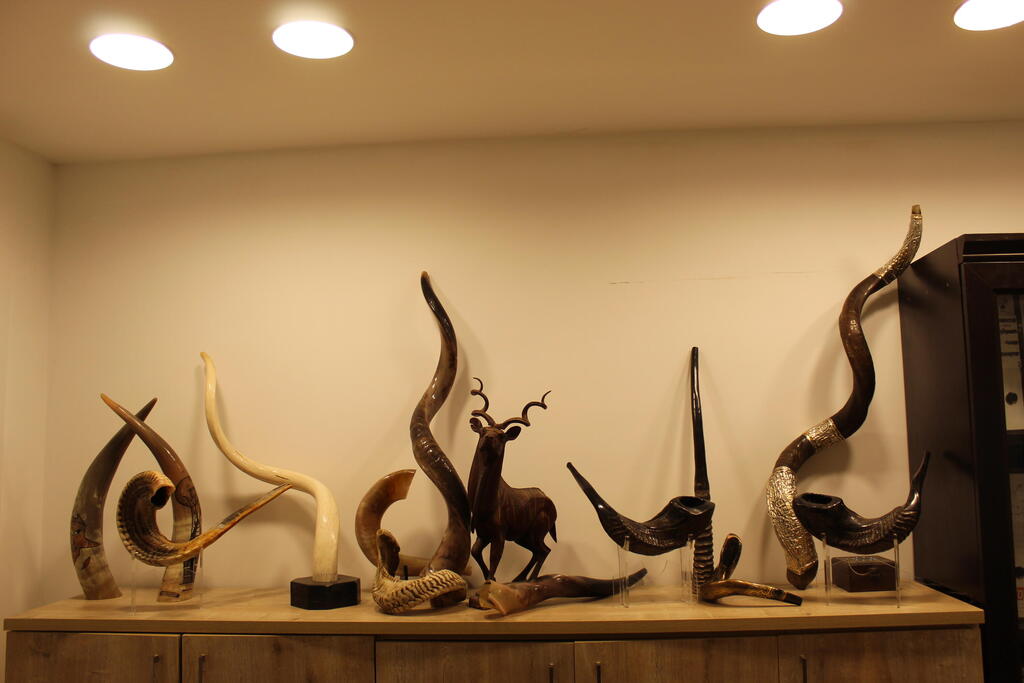 "When I visited my father's native village - a place he had left when he was nine, an old man dug up pieces of leather and handed them to me. He explained that my grandfather's brother was a cobbler in the village."
Animals are never slaughtered just to make a shofar, but rather for food. According to the Halacha, the horns of an animal that died of natural causes can also be used. In fact, even an animal that is not kosher can be a source. According to Jewish tradition, the horns of the bull are the only ones that cannot be used to make a shofar, and that is in memory of the ancient sin of the golden calf during the Exodus from Egypt.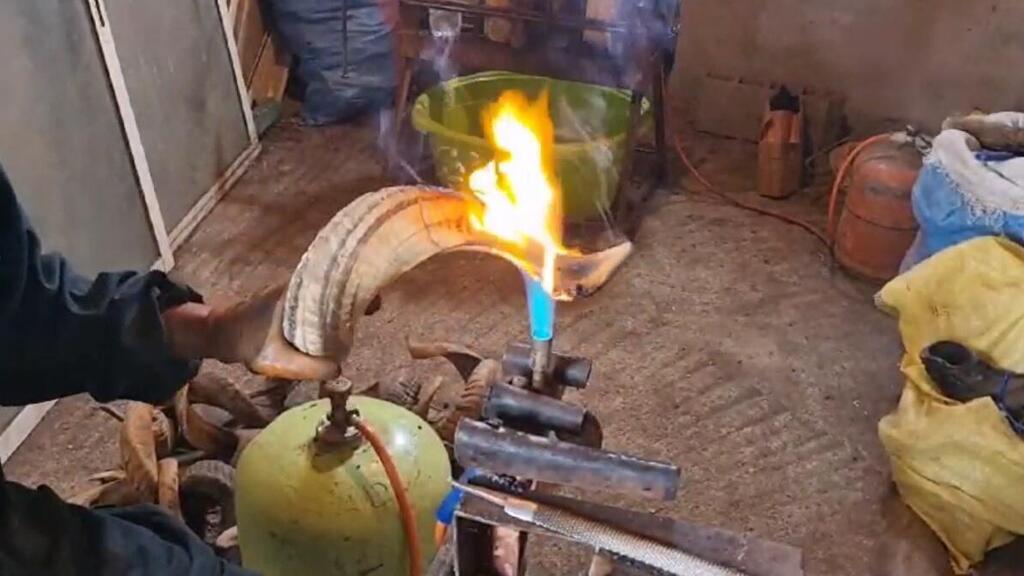 To make the shofar, the bone must be removed. Then, it is heated over a fire and straightened using an iron clamp. Usually, only part of the shofar is straightened. But Malka has horns from Morocco that were straightened their entire length. He explains that those shofars originated with Jews who were expelled from Spain, where they found it easier to hide a straight shofar in their clothes.
After straightening the horn, the tip is cut off and a cavity is gently drilled into it. Then the mouthpiece is molded for easy use, and it is polished. Yemenite Jews used unprocessed ram shofars.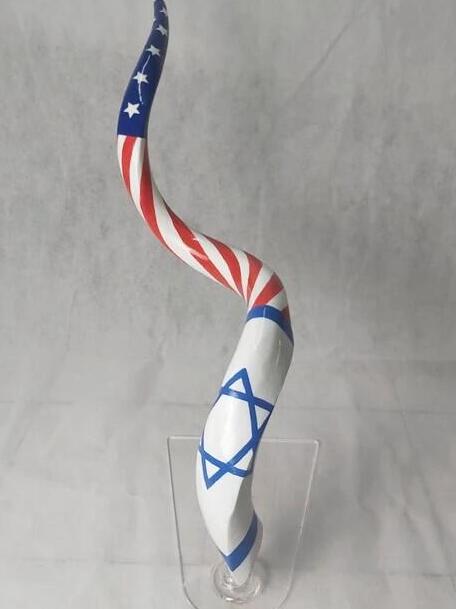 In addition to shofars made of rams' horns, Malka sells curled ones made of spiral-horned bovines, oryx or taurotragus - types of antelope. Horns break in transit so they are rejected according to Jewish law but those rejects are then covered in silver and sold to evangelists. When U.S. President Donald Trump visited Israel, the factory made a special shofar for him, with a painting of the American and Israeli flags.
Shofars suitable for children are sold for a cost starting around NIS 30 or NIS 40 but large ones can reach NIS 1,000 and the more special shofars can reach up to NIS 5,000. Unique shofars that are larger than 80 cm (31.5 ") can go for NIS 15,000 – 20,000, easily. The rarest of all, made from horned bovines, reaching around 145 cm (55") are also very expensive. "We once sold one covered in gold and precious stones for a few thousand dollars," Malka says.