Ukrainian President Volodomyr Zelensky accused Israel of abandoning his country while it is being bombarded by Russian forces. That was pretty much the bottom line of his
address to the Knesset
and the people of Israel on Sunday evening.
Zelensky's speech was a blunt and rather direct attempt to embarrass the entire country, to tug at Israel's already wounded and guilt-ridden heartstrings.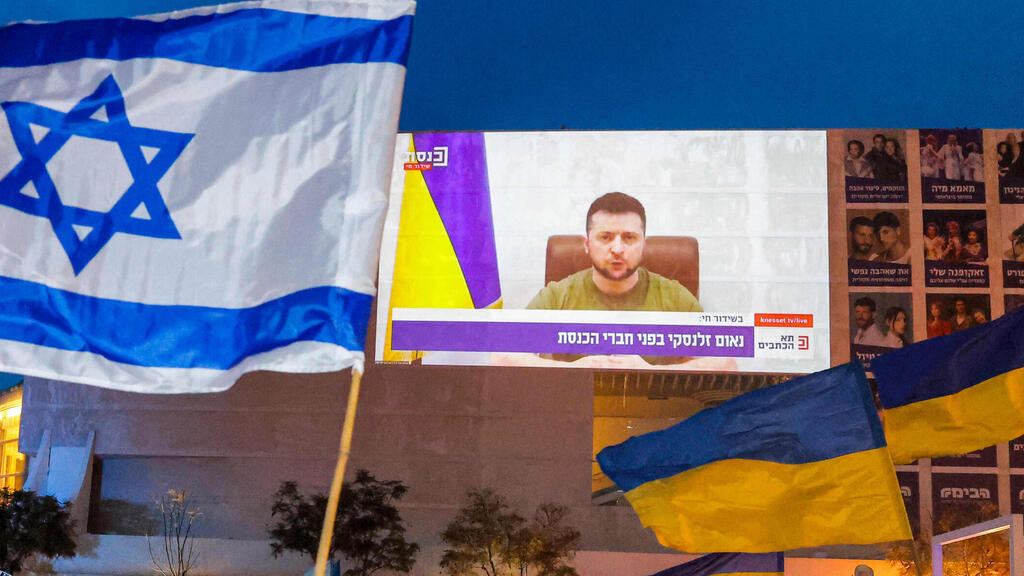 At the beginning of the war he told the Americans who wanted to rescue him from the war-torn Ukraine, "I need ammunition, not a ride." This is effectively what he told Israel in his virtual address.
What he wants from us is military help: weapons, the Iron Dome, imposing sanctions on Russia an effectively picking a side in this gruesome war.
He even criticized Prime Minister Naftali Bennett's
shuttle diplomacy efforts
, claiming mediation cannot occur "between good and evil".
It is easy for Israelis to emphasize with the young president, who looks like your old buddy from the IDF,
who appeals to us from his hiding place
somewhere in Kyiv amid piles of dead bodies and flocks of refugees.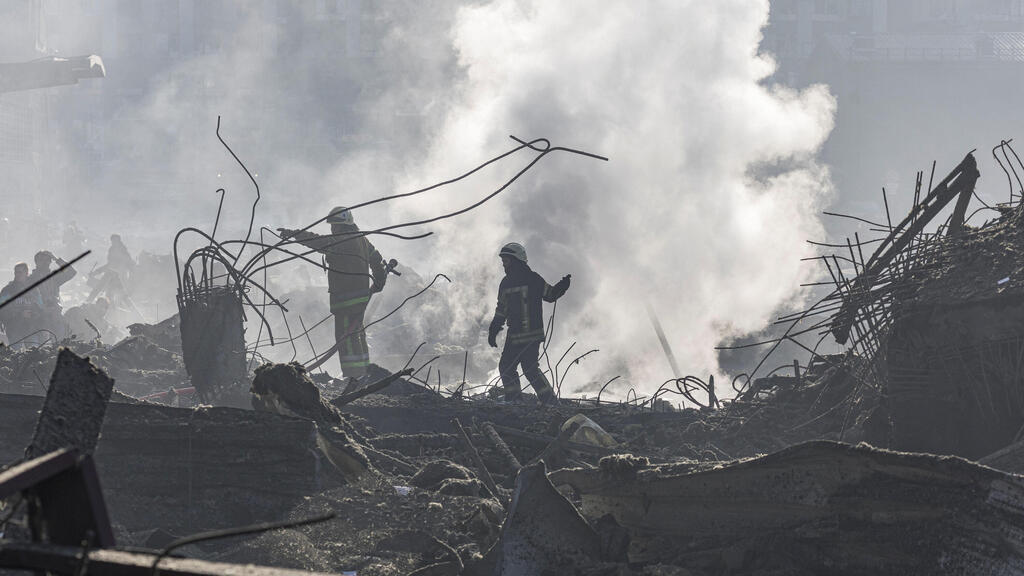 You can also understand where his criticism comes from. Zelensky is fighting for nothing less than the survival of his people, using any means necessary. Therefor, evoking the Holocaust memories to gain our sympathy is only reasonable.
You can also sympathize with his claims that Ukraine turned to Israel for help and received nothing but "indifference, calculation [of interests] and mediation," while continuing to sit on the fence.
Zelensky's accusations are largely correct, especially considering Jerusalem's initial and continued reluctance to unequivocally support Ukraine and condemn Russia.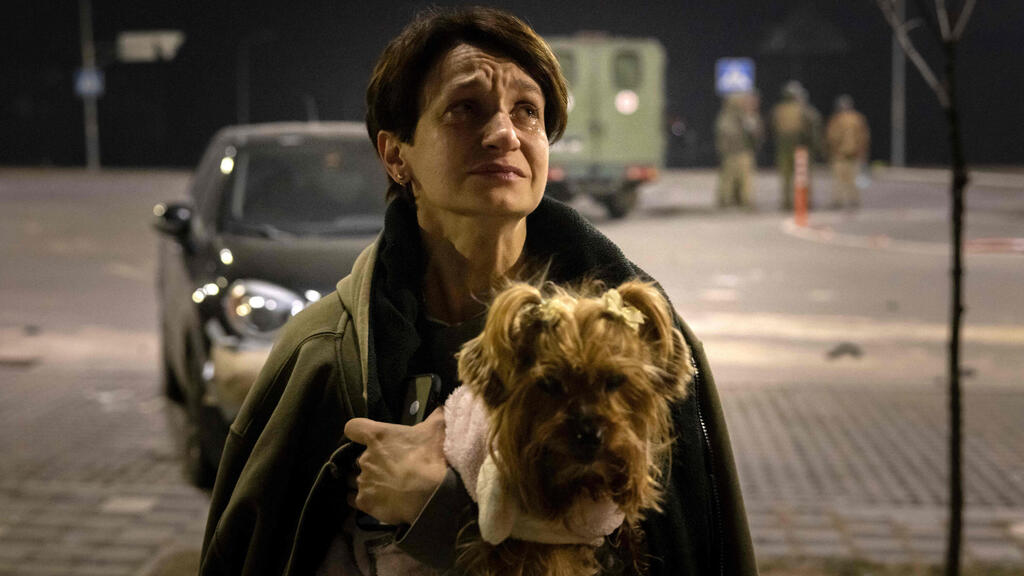 What we cannot agree on or sympathize with is Zelensky's attempt to distort history
and disturbing comparisons
between the war in Ukraine and the Holocaust.
Zelensky, a Jew himself, and the situation in Ukraine both evoke a sense of deep sympathy. And yet, there is a vast difference between the Russian invasion of Ukraine and the systematic slaughter of Jews that happened 80 years ago in Europe.
For one, unlike Zelensky, who regularly makes a round of Zoom calls to every nation asking for help, the Jews of the last century had no one to turn to who would aid them.
And yet, the most outrageous part about Zelensky's speech is his twisting of the Ukrainian people's overall treatment of the Jews during the Holocaust.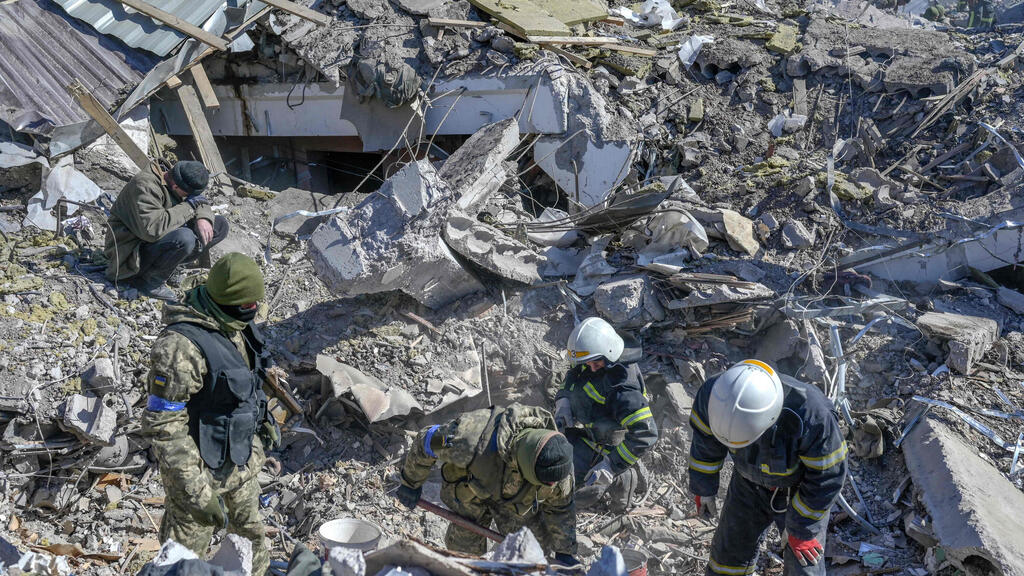 Maybe it doesn't matter. Maye Israel should let bygones be bygones and forget the Jews' bloody past in Ukraine.
But hearing Zelensky talk about the "choice" the Ukrainians made 80 years ago - as if they all had chosen the good side - or speak about the "righteous gentiles" who saved tens of thousands of Jews as if they represented all Ukrainians - makes him sound like a charlatan.
Maybe this is what being taught in schools in Ukraine. Or, maybe Zelensky thinks Israelis are less than versed in history.
But, one thing is certain - between 1-1.5 million Jews were murdered on Ukrainian soil during World War II by the Nazis, and it would not have been possible without the cooperation of the local population.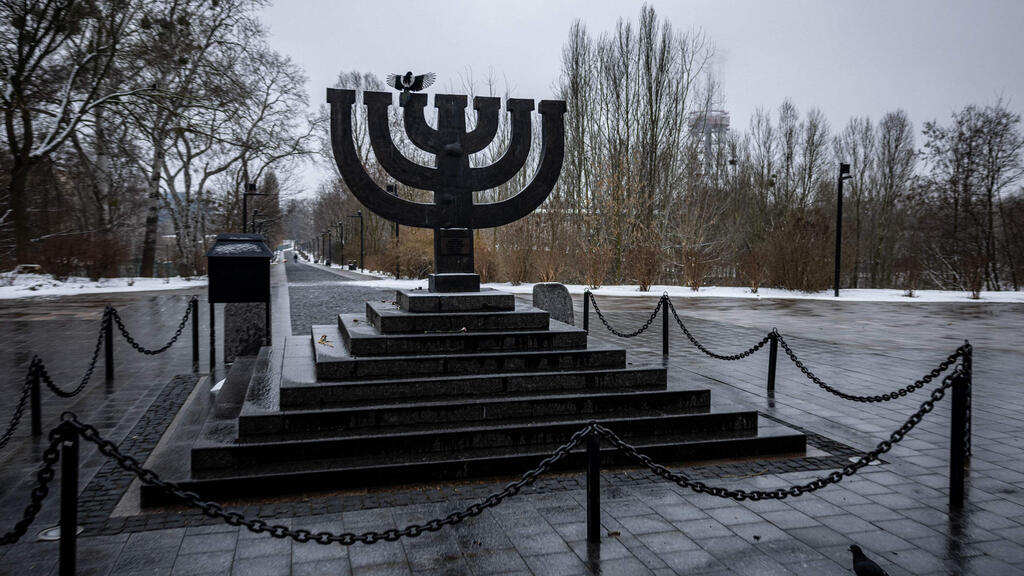 Furthermore, antisemitism and pogroms were prevalent in Ukraine even before the WWII. For example, the so-called Petliura pogroms (named after then-Ukrainian President Symon Petliura), which took place between 1917-1921, and in which between 50,000-100,000 Jews were killed in the cities of Lviv and Khodorkiv.
It is a pity that Zelensky was not content with simply asking the Knesset for help, and instead chose to distort history.
True, Israel must choose the good side. Israel needs to take a stand. Israel needs to help Ukraine. But it needs to do so while not forgetting the Ukrainian soil is soaked in Jewish blood.