While the Acre residents were shocked to hear early on Thursday about the lynching attempt at the city's port, it did not come as a surprise to them.
On Wednesday night brothers Elkana and Benya Moati, were assulted with iron bars and knives, by dozens of local Arab youth when they were fishing.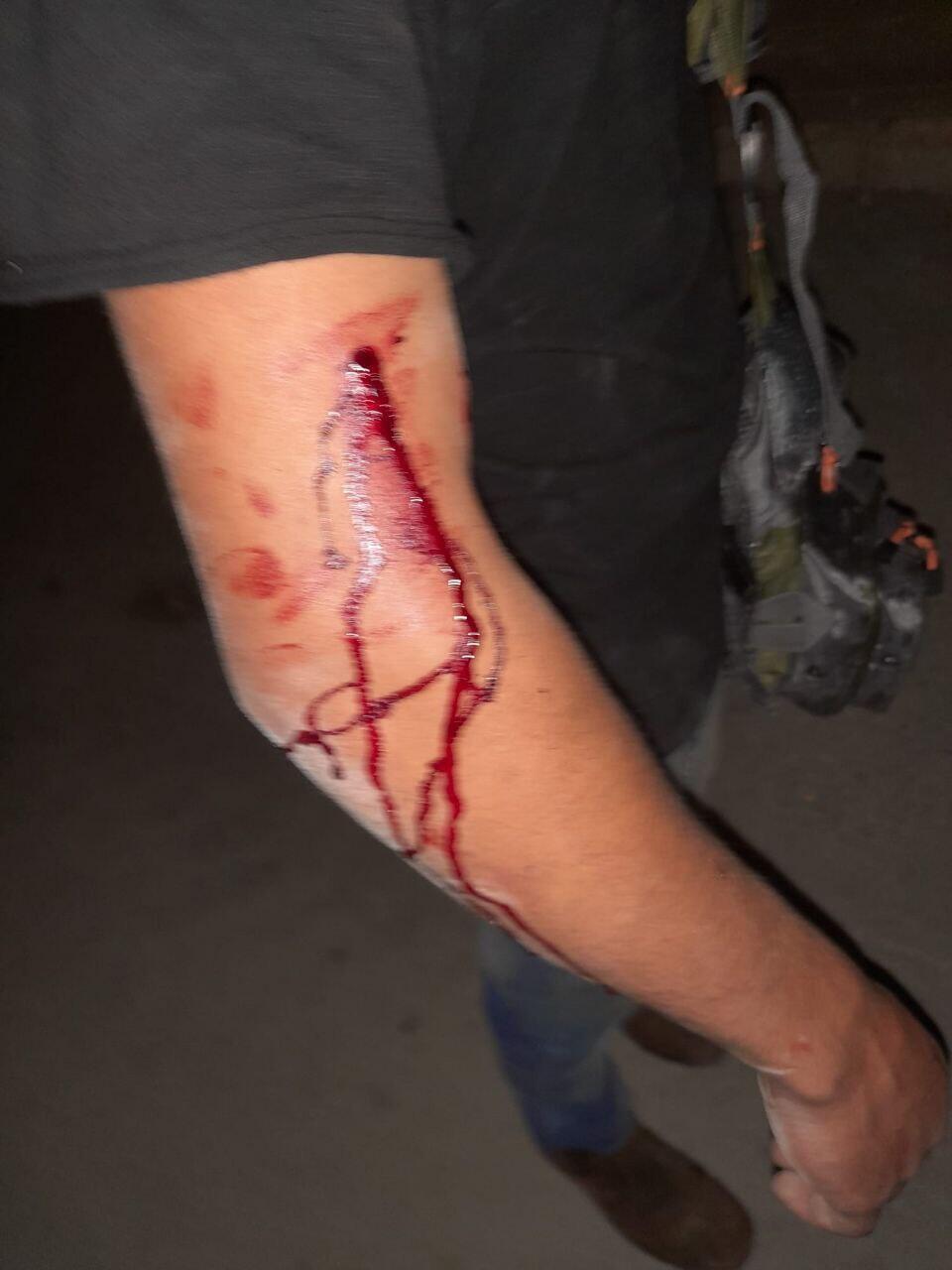 Two elderly Arab fishermen tried to help the brothers and scare off the assailants, but their attempts failed. Luckily, the police responded quickly, and shortly after one of the brothers called the emergency services, they arrived on the scene, tried to apprehend one of the attackers, but he managed to get away.
Acre has been the scene of racial clashes and continued violence between the Arab and Jewish residents of the mixed city, which has continued since the
racial riots that broke out last May
.
Residents were hurt and a man was killed when a local hotel was set on fire.
Despite the violent incidents continuing, local law enforcement tags most of such cases as mischief or violence carried out by youth.
Following the clear and documented violence that led the two brothers to receive medical treatment in the hospital, the Israel Police did arrest four suspects on Thursday, but the Acre magistrate court ordered their release by evening.
"My elder son called me and told me about the attack," father, Gabriel Moati said. "He said they were giving testimony at the police station."
The father said that to the best of his knowledge, the police along with Shin Bet and other intelligence agencies are investigating the violent incident. "Acre is our home, we will not give up on it, but we must be vigilant," Moati said.
Shimon Lankri mayor of Acre said after the attack that he expects the police to find those who are responsible and hold them accountable.
"We must stop these violent acts motivated by hatred and racism, and I expect the officials of the Arab sector and the clerics to condemn such actions," Lankri said.
"The city of Acre will do everything it can to prevent incidents like those we saw of last May, and we expect the interior security minister to allocate the necessary resources," the mayor said.