Ukraine recently threatened to
bar Israeli pilgrims from traveling to Uman
for the High Holiday season should Israel keep turning away Ukrainian refugees at the Ben-Gurion International Airport. However, Israelis planning their visit to the grave of Rabbi Nachman of Breslov remain optimistic.
The Ukrainian message was conveyed last week during President Volodymyr Zelensky's weekly message to citizens, and echoed by Ukrainian's ambassador to Israel, less than a month before Rosh Hashanah, the Jewish new year.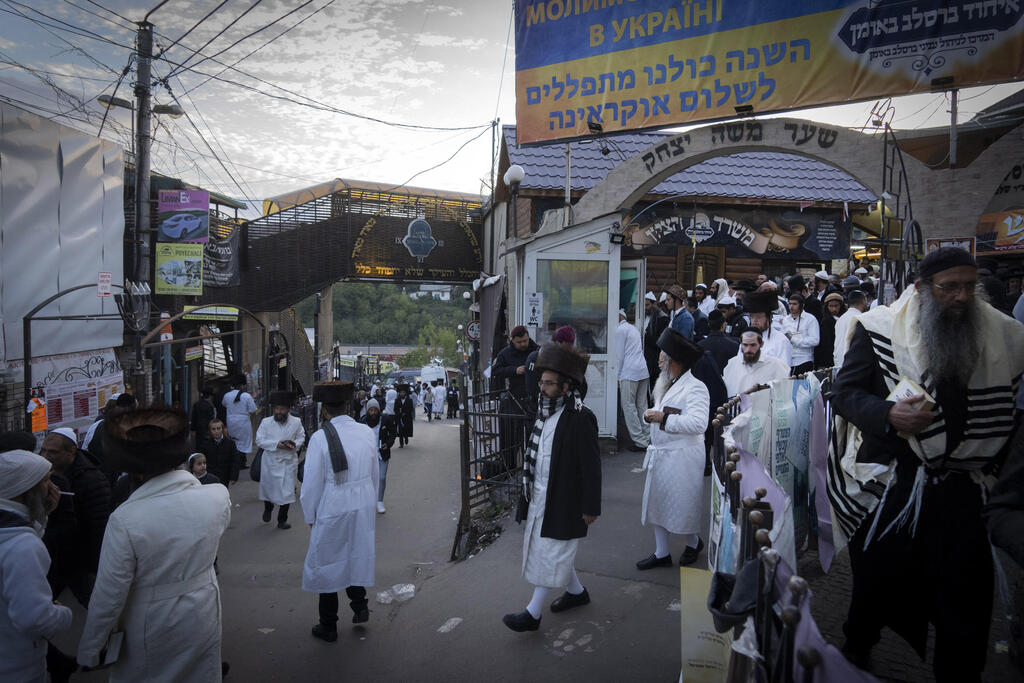 Sharon Yosef, 49, a father of 10, has been organizing flights to Uman for 22 years. He remains confident that he will be able to travel this year as well. "I've been traveling all my life. This won't convince us not to come, even the war didn't stop us," he said in an interview with Ynet.
"This trip isn't meant to be a vacation. This is a trip on which our Jewish faith and mental health depend," he said. "Plenty of people come there and undergo an indescribable experience. That's why they keep coming back, and even a war won't stop that. I think Bibi [Benjamin Netanyahu] can call Putin and tell him: 'Let's stop for a week, Jews are coming to Ukraine to pray," he said.
Yosef said he was confident that the dispute over the treatment by Israel of Ukrainian nationals, could be resolved. "For 22 years, we haven't been treated well in Ukraine. We suffer a lot there, and our treatment isn't great. We are made to wait at the borders for hours. Last year, we contacted the Foreign Ministry for help and no one intervened. It's as if we were 10-20 people when we're a lot more than that."
Yosef urges the government to do its part to care for its people for the benefit of all. "Good relations are always helpful, especially when it's a country currently at war; we need to help them too. "If refugees Ukrainian nationals are detained at the airport, the Interior Minister needs to deal with it. We're going to pray for them as well. Ukrainians also come there to pray," he said.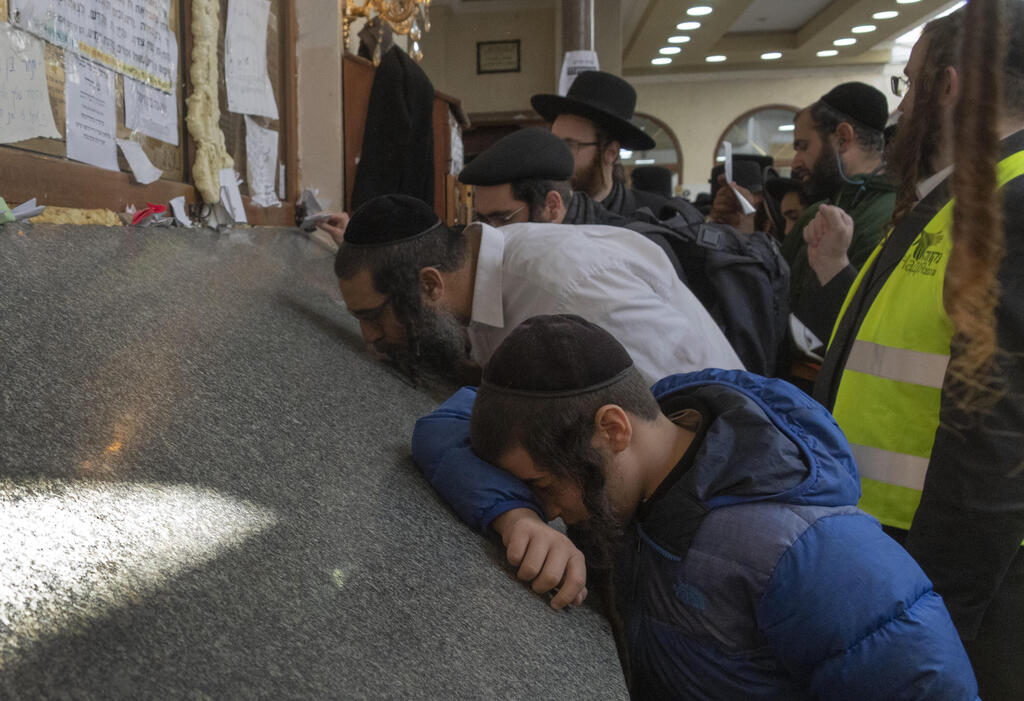 You're saying this trip is good for the soul and for mental health.
"I served in a combat unit in the IDF. I was injured and developed PTSD. I tried everything for my condition in Israel, including medicine. Nothing worked. I then came to Rabbi Nachman's grave, and that provided me with the help I needed. You'll go there and come back a different person. Many people can attest to the same, secular people or observant Jews."
Yosef will take five of his children with him. "Uman isn't the most beautiful place in the world," he said. "People come there and feel something that they don't feel anywhere else. That's what attracts tourists, and that's what attracts a lot of Jews there. I don't like the trip to Uman. The last thing I want is to travel to Uman."
Rabbi Moshe Azman, the chief rabbi of Ukraine, said he understood all problems were resolved after Foreign Minister Eli Cohen met with his Ukrainian counterpart Dmytro Kuleba. He was surprised to hear what Kiyv's envoy to Israel said.
"In my opinion, this was a threat. This isn't how a government should behave, he said but agreed that Ukrainian tourists should receive better treatment when they arrive in Israel.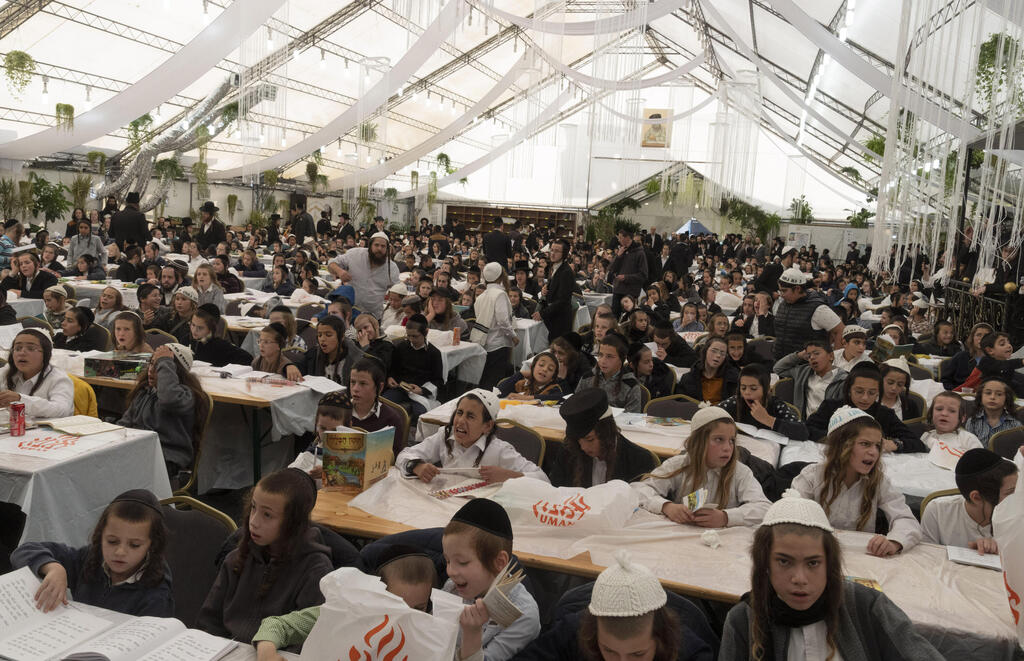 Do you that Israel-Ukraine relations are heading for a collision after the many disputes of the past year - including medical insurance being withheld from Ukrainian refugees?
"I'm not a politician. I think it was a mistake to revoke the health care benefits but hopefully, that will be corrected quickly. There are forces, which in my opinion come from outside Ukraine, that want to cause friction between Israel and Ukraine. I think everything will be fine in Uman. Last year, I was actually against Jews traveling there because of the war. Thankfully and nothing happened.
Azman said he appealed to the Ukrainian government not to block the arrival of Jewish pilgrims. "They threatened to bar all Israelis, not just the pilgrims."