In the month since Hamas' attack on October 7, British journalist, author and political analyst Douglas Murray has become one of the most prominent and outspoken advocates standing alongside Israel. Again and again, Murray has interviewed with international media to debunk popular lies,
criticize Hamas's heinous actions
and defend Israel's right to eliminate the terrorist organization and
ensure the security of its citizens
.
Now, Murray has decided to come to Israel. "It's a great pleasure and honor to be here. I've been in Israel many times in recent years," he said in an interview with Ynet. "The first conflict I covered is the 2006 Lebanon war, and I always try to be here and see things for myself."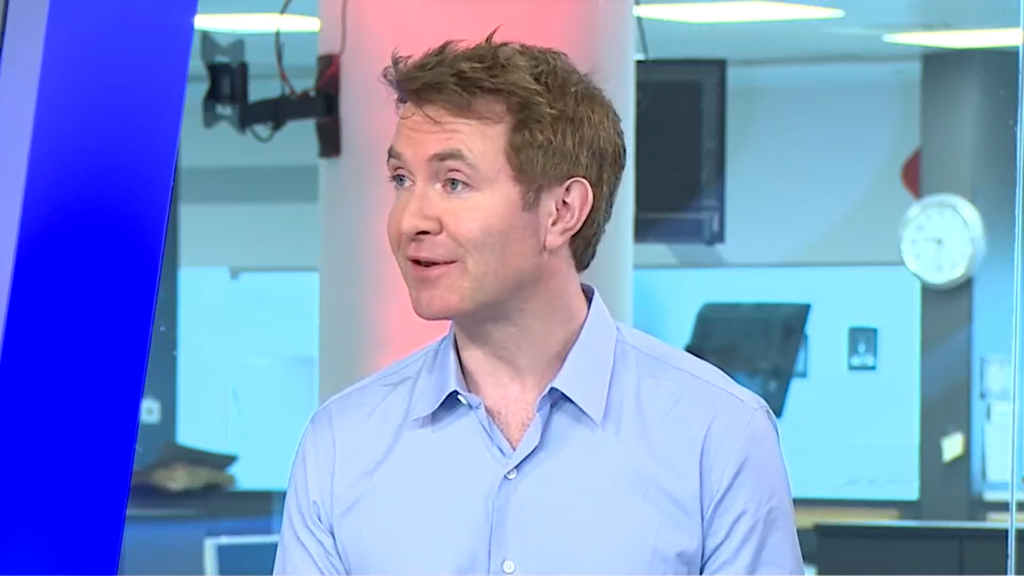 Murray, an associate editor of the conservative-leaning British political and cultural magazine The Spectator, has gained recognition in the past due to his criticism of Islam and European immigration policy. He has published several works of analysis and commentary on these topics, among others. His critics label him a far-right figure with Islamophobic views, but his supporters see him as a champion of free speech.
He is considered a controversial yet accepted figure in academic circles in the UK. A few years ago, French-Jewish philosopher Bernard-Henri Lévy said, "Whether you agree with him or not, Douglas Murray is one of the most prominent public intellectuals at the moment."
Murray's current visit to Israel, which began a week ago, has only strengthened his frustration with the efforts Israel must make to advance its public diplomacy with the world. "It's so sad to even think that Israel has to prove to the world that Israel was assaulted," he said.
"It saddens me enormously to hear Israelis, friends, professional colleagues and others talking about Israel's need to show the world what happened. No other country has to say, after being assaulted and losing its citizens, 'how can we reassure the world that this actually happened?' To see a denial of atrocity in real-time."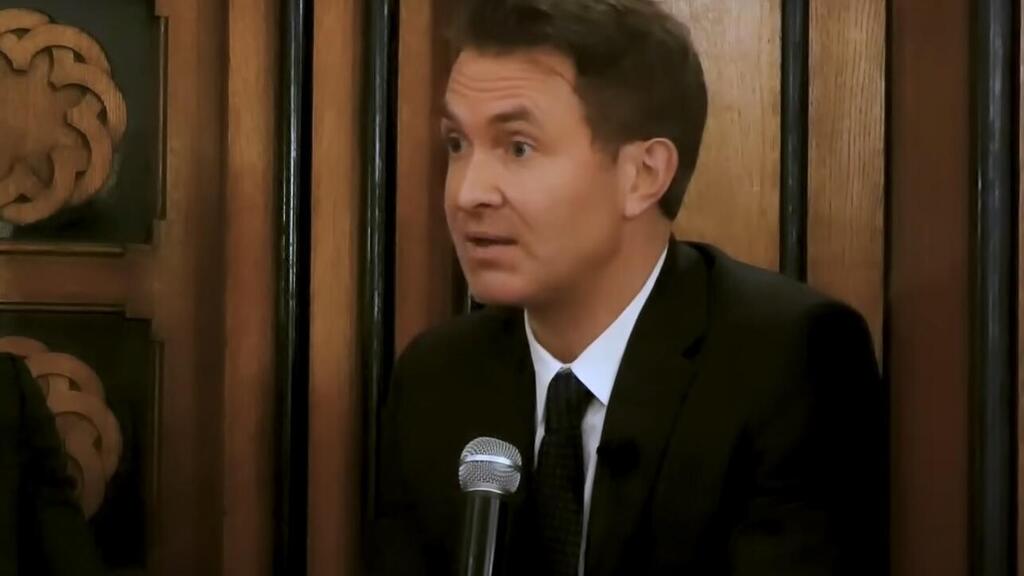 How can we change the international perception of Israel's actions against Hamas?
"The Israelis have to explain it to the world community, keep saying it without expecting to persuade everyone that Hamas broke the cease-fire. I was down on the border the other day. In one of the kibbutzim. Who could live there if they knew that Hamas was meters away?
It seems you can explain the Israeli position better than our own spokespeople.
"You've got very, very good spokesmen. One of the things I do notice is that Israeli spokespeople's communications are much better now than it was 15 years ago. There are a lot of people on your side internationally. I know that a lot of Israelis feel the world hates us. It isn't the case. There are some very loud voices."
We also see a lot of pro-Hamas protests taking place worldwide.
"
We have a problem in London
but that's our problem and it's our shame that we should have 100,000 people marching through the streets shouting Hamas slogans. And it will be for the British people to have to deal with that at some point."
Do you think you can explain if people in these protests are pro-Palestinian or antisemitic?
"It's all of those. I mean, a lot of the people in London who are Muslim, chanting 'from the river to the sea' know exactly what they're talking about. You've got a small cohort, maybe 20%, who don't know what river they're talking about and won't be able to identify it if you showed them a map. There is a level of ignorance among young propagandists who've imbibed a certain type of American idiocy."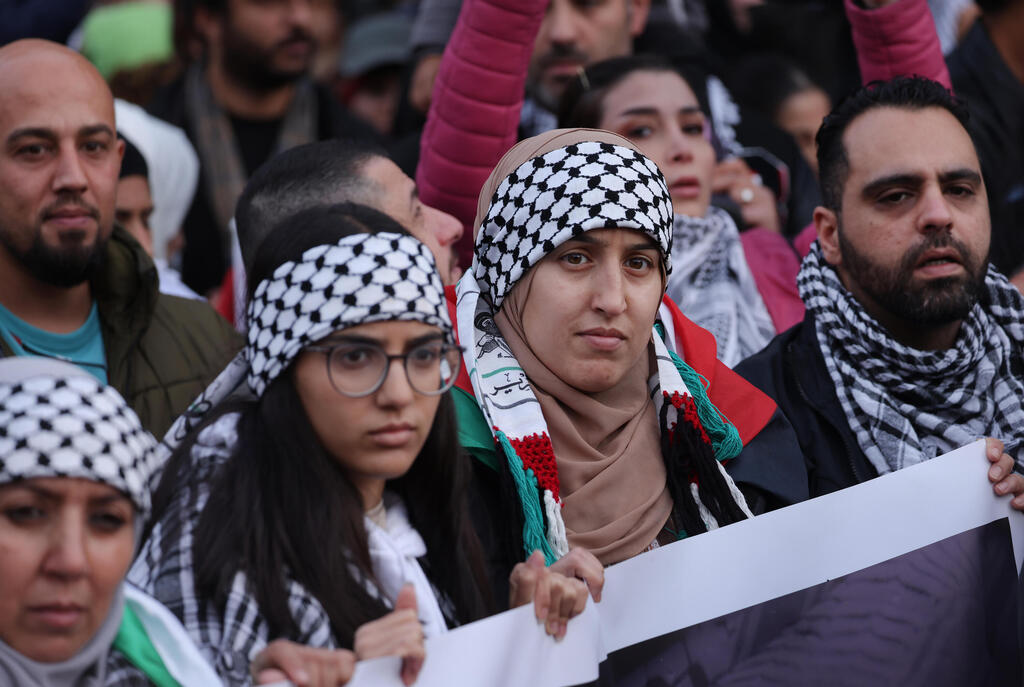 "But most of the dynamism for those protests comes from the from within the immigrant Muslim communities and that's something we're going to have to address. It's a deep shame that it should be in Berlin and in London and in Paris. But Israel's on the frontline of this. You faced intifada. You faced Hamas. You know, we've had a taste of it and we don't want much more."
It's hypocrisy at its finest.
"The only group I can think of in our lifetimes to have been remotely like Hamas is ISIS. And I don't remember when the West was battling ISIS demands that we fuel ISIS' war machine or give them electricity or any of this. There's an obscenity about this whole discussion. like the International Red Cross, where they seem to think this is a conflict between two equal sides rather than the terrorist group and a state, and they demand that the state protects the terrorist group."
Murray said the various incidents in which pro-Palestinian protestors ripped off posters of Israeli captives were "unbelievable obscenity. I'm only glad that there are also a lot of videos of people confronting the people tearing down those posters. One can only hope the people that are doing that are just woefully ignorant because the only other explanation is unbelievable. None of the hostages did anything wrong. They were in their homes. They were celebrating. They were their loved ones. I hope that the message can be made clearer from around the world. if Hamas wanted to have a cease-fire, then give the hostages back today. And that would be a start."
Do you think the war on the West has begun?
"Oh, you bet. Oh, you bet. And Israel, as so often in the past, is on the front line. It's Israel's burden, But it's all other countries next, and that's one of many reasons why the civilized world has to stand with this country."