In the face of growing perceptions about Gen-Y and Gen-Z's apathy toward Jewish communal life, a delegation of young Jewish professionals are calling on their generation to "speak up" and "take a seat at the table."
As part of Jewish National Fund-USA's JNFuture Leadership Institute Mission (JLIM), 15 young Jewish changemakers from across the U.S. embarked on a week-long visit to Israel where they met with prominent Israeli thought leaders and witnessed firsthand the impact of their philanthropic investments in the Negev and Galilee.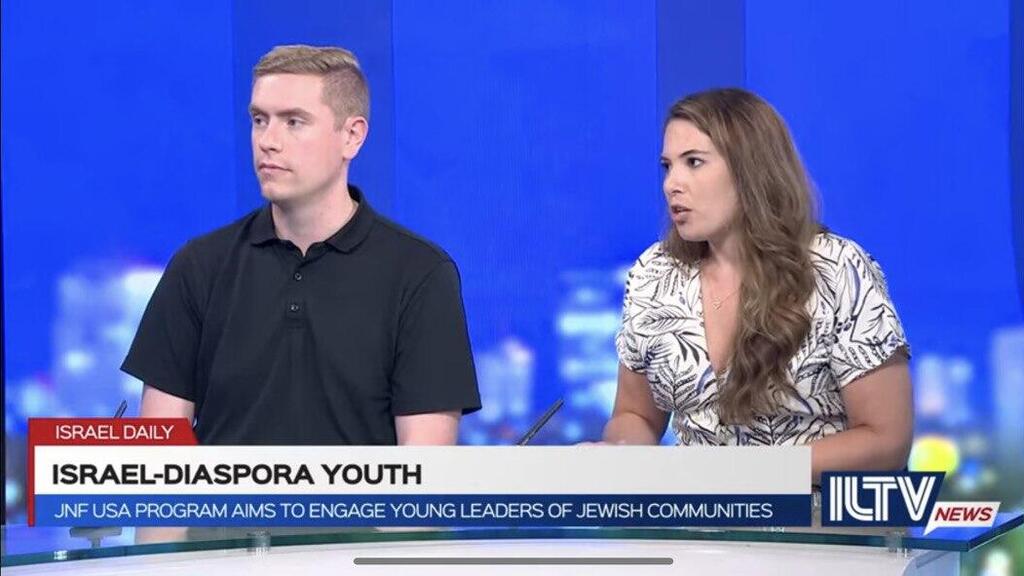 In response to claims about young Jewish people feeling disaffiliated from Israel and their Jewish communities, JLIM participant Aly Robinson told ILTV that it drives her to be more involved.
"That motivates me!" exclaimed Robinson. "I need to step up and represent my generation. I need to be an advocate for Israel and Jewish National Fund-USA gives me that platform. [Our generation] needs to step up and be 'positively Israel!'"
Fellow JLIM participant Trey Meehan added: "Representation is really important, and I feel a strong sense of responsibility to represent our generation and make sure our voices and perspectives are heard."
Throughout the mission, participants gained a greater understanding of the challenges and opportunities facing Israel's Negev and Galilee communities.
"It has been inspiring meeting so many different Israelis and hearing their visions for their communities and Israel…and the role Jewish National Fund-USA plays in [making] their vision" a reality, said Meehan.
Robinson added: "We just came back from the north, so we really got to see all of the developments that are happening up there, like the Food Technology Center in Kiryat Shemona, the housing [development] projects…to see the impact that Jewish National Fund-USA is having in Israel is incredible."
Asked if they felt their generation was adequately represented on the boards of established Jewish communal organizations, Robinson responded, "I think there's always work to be done, of course. I do find that a lot of organizations have young professionals' divisions … and I have to say that as a JNFuture member, we not only have a division, we also have a seat at the table. It's not just important to have that seat – you have to take it and want to be involved and want to make changes and be a part of Jewish National Fund-USA's vision for the future of Israel."
Asked about their message for other young Jewish professionals thinking about going on the JNFuture mission, Meehan responded: "Coming on JLIM is a wonderful opportunity to build community, be around other young professionals, but also to be here in Israel as see the work Jewish National Fund-USA is involved in."