Diaspora Jewry's support for Israel after
Hamas' attack
quickly turned into action. The United Jewish Appeal (UJA) Federation of Toronto, Canada, raised a whopping $50 million within one week, which will be transferred to Israel as soon as possible. The funds were collected from over 5,000 donors, many of whom are prominent businessmen within the local Jewish community.
One of them is entrepreneur David Koschitzky, who told Ynet that "news of the tragedy only reached a part of the community after the Sukkot holiday, but we immediately realized this was a very dramatic event and that we needed to do something quickly."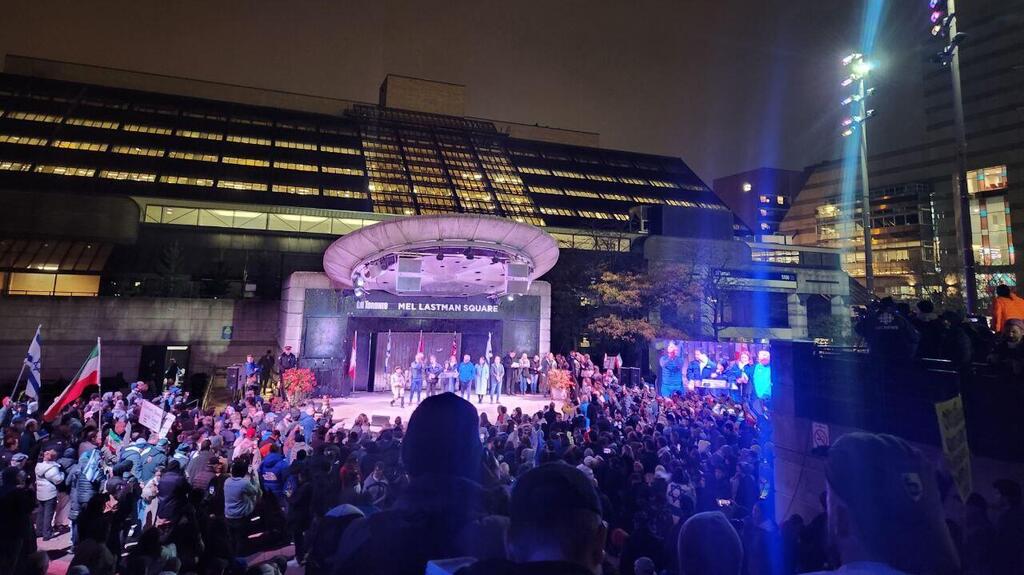 According to him, "I have many family members in Israel; my sons served in the military, and my connection to Israel, like that of many others, is very deep. I felt as if this tragedy had happened to me personally. When it started, I spoke with many people in the Jewish community, and everyone shared the opinion that we needed to do something and help as much as possible."
The UJA Federation in Toronto organized an emergency fundraising campaign divided into three different events: a first event for major donors, a second event was open to the general public and a third event targeted the younger generation.
"On the event for major donors, I met elderly Jews, aged 75-80, who, when shown images of the situation in southern Israel, were reminded of the Holocaust and they simply began to cry," Koschitzky said.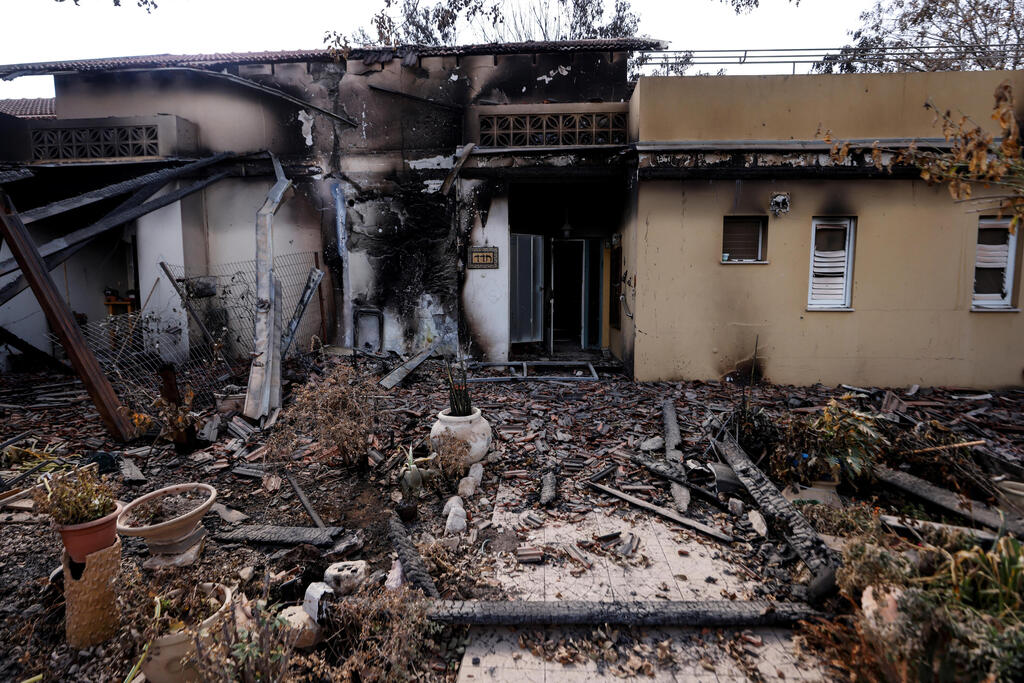 "At the event held for the younger generation, I was truly surprised. There were people who weren't really connected to the community, and I wasn't sure if they were familiar with or understood the ongoing threat to Judaism and Israel, but they proved that they were entirely connected, understanding and committed to the State of Israel."
At the same time, the UJA Federation organized a demonstration in support of Israel that attracted around 20,000 participants and political officials. According to Koschitzky, "Non-Jews also attended the demonstration, and it's nice to see because even though the majority of the public in Canada often claims there are two sides to the conflict, in this event, the majority of people are on our side. They, too, have understood Hamas's actions are terrorism. For now, they are pro-Israel."
The money will reach those who need it most
Once the funds are collected, the question arises as to how to proceed from here. Koschitzky said the money will be transferred via Keren Hayesod to our partner NGOs on the ground, with whom the federation has had long-standing ties, and also through official representatives who work with the federation in Israel.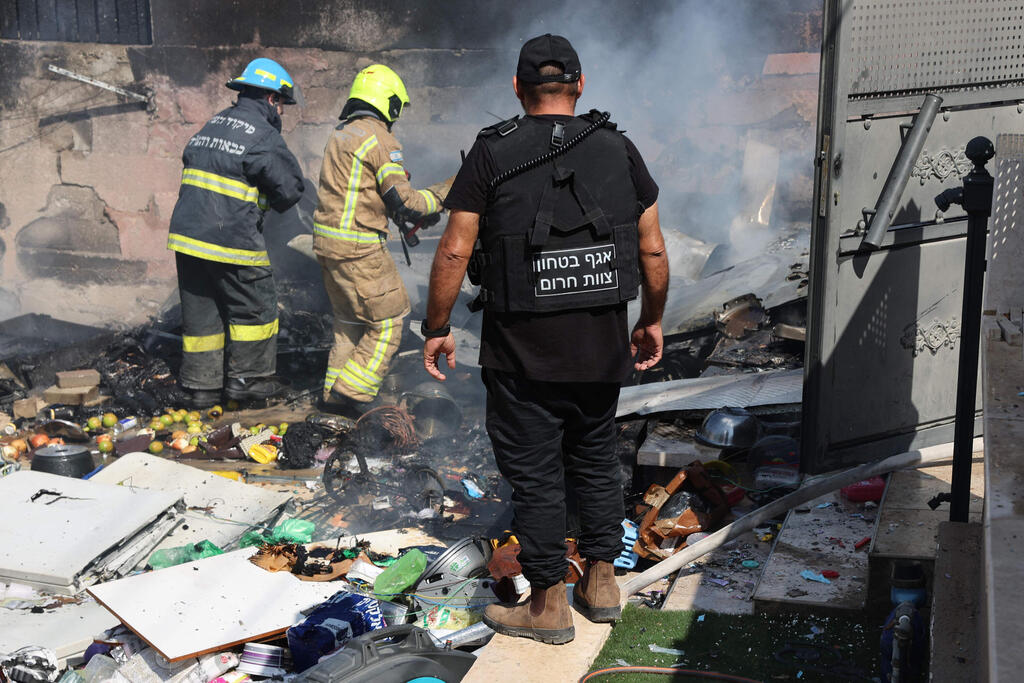 Why are you allocating the money?
"It's important to us that this money only reaches citizens who need it, especially those who have been affected by terrorism. A significant portion will also go to the people of Sderot who were impacted by the war, and we'll also donate to emergency units and aid organizations. Another aspect will be providing mental health support for the victims Transferred to Jewish Agency."
The past few years have been difficult in terms of Israel's relations with Diaspora Jews. How did you manage to put everything aside and immediately stand with Israel?
"It's the same story as in Israel. You've also had disputes throughout the year, and you put it all aside and came together to contribute and volunteer. So, we did exactly the same thing. In a crisis, there's a Jewish DNA that's shown, and we see it in Israel and in all Jewish communities around the world."
Tens of thousands of Israelis live in Toronto. To what extent are they a part of your efforts?
"There are many Israelis here, and at the demonstration, I heard a lot of Hebrew. Many of them came to show their support for Israel, and there's no doubt they're also a part of our group. They're an inseparable part of the Jewish community here, and we stand shoulder to shoulder with them for Israel."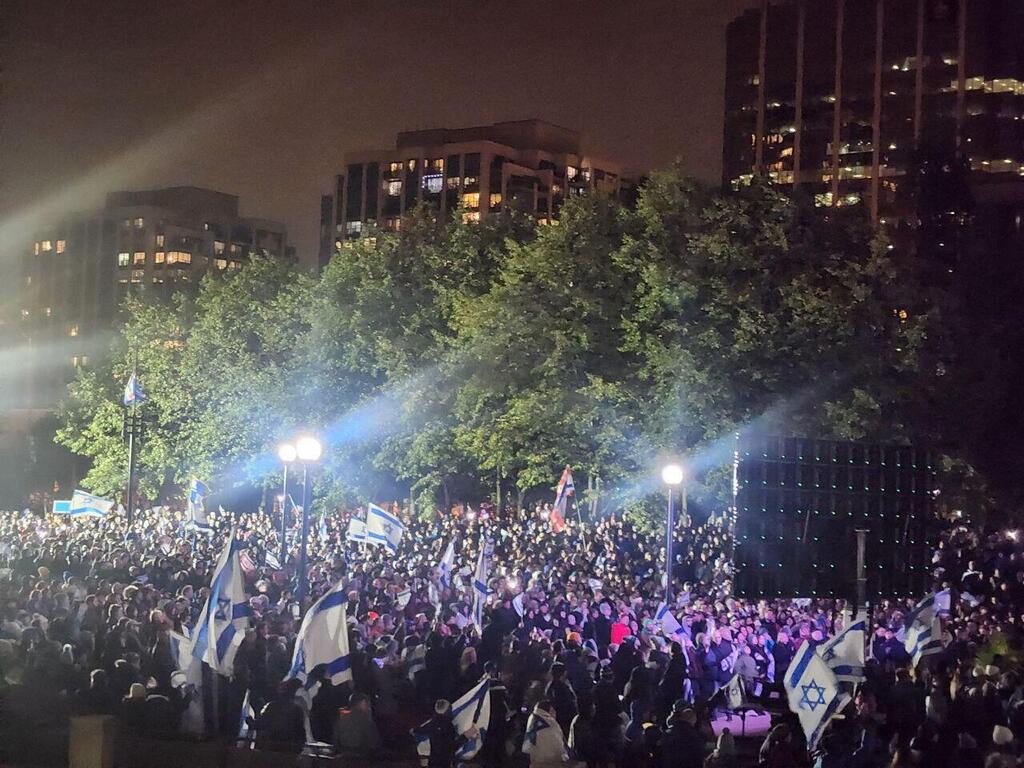 What's the level of personal safety the Jewish community feels in Toronto?
"On Friday, Hamas announced a 'Day of Rage,' asking all of its supporters worldwide to take to the streets in protest. Many parents were concerned about sending their children to Jewish schools. In my estimate, at least half of the children didn't attend. Conversely, we saw an increase in security and security forces around synagogues and Jewish institutions. It's not something we're used to, but in the current situation, it was necessary."
What's the next stage in supporting Israel?
"We pray that it will end very soon, but there's a high chance it'll take a long time, and we need to think about our next steps. Besides money, there are many inquiries from doctors and professionals who will be needed in Israel, and they want to arrive in the country and help. I also plan to arrive there soon to see how I can help."
Shlomit Mali, director of AMI – The National Alliance Strengthening Israel's Connection to World Jewry, added, "We're at war, and alongside the fear, danger, and anxiety, this is also a time when the friendship, enmity, and solidarity between the Jewish communities worldwide and Israel are revealed."
"Koschitzky's activity is another example of the mutual responsibility between the Jewish Diaspora and Israel. This is a war that we don't stand in alone, our brothers and sisters around the world are standing with us, fighting for our common home," she added.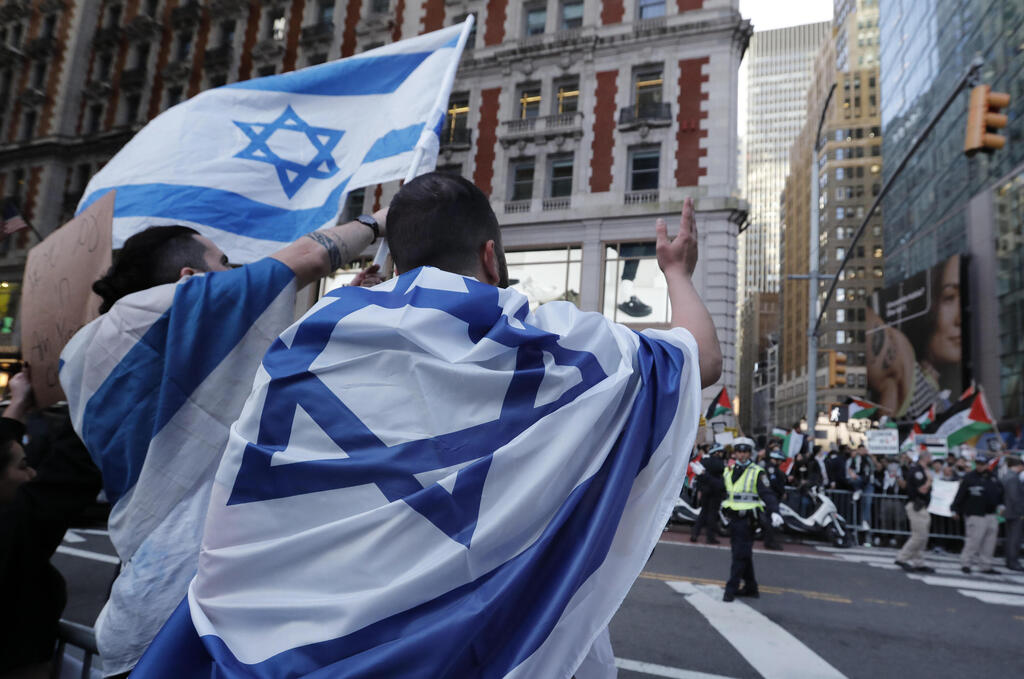 New York joins hands with Israel
Joining the numerous displays of support for Israel from Jewish communities in the U.S., the UJA Federation of New York announced Tuesday it will provide grants totaling $22 million to nonprofit organizations in Israel.
"Since Hamas' barbaric attack on October 7, the Jewish Federation has been working tirelessly to ensure that Israel has the essential resources in need to help its residents affected by the war," said Eric Goldstein, director of the UJA Federation of New York.
"The grants we approved to address the most urgent needs in the communities that have been affected by the war, including purchasing new equipment for hospitals, recruiting mental health counselors, providing financial aid to terror victims, assisting thousands of displaced residents from southern Israel, and helping many cope with loss," he added.