The IDF has been stating clearly over the past few days that the likelihood of conflicts on multiple fronts has increased.
Iran is utilizing its proxies to extend its influence and has successfully infiltrated Palestinian terrorist factions both in the West Bank, Gaza Strip, and even within Israel's borders.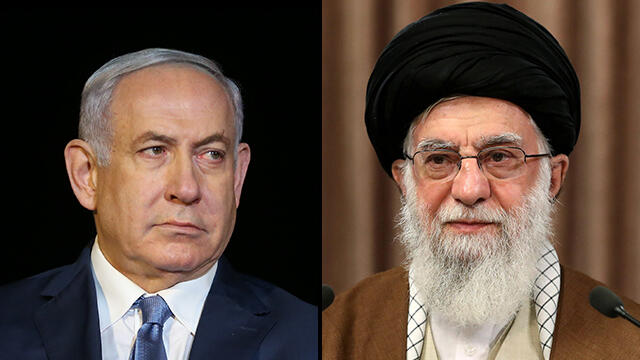 Recognizing that achieving its objectives from afar is problematic, Iran is testing its options in the immediate vicinity. The IDF is on constant alert and can't let its guard down, despite intercepting rockets and thwarting terror attacks, as security officials are aware that these are just individual incidents in a series of carefully planned operations conducted by Iran and its proxies, including rocket launches and terror attacks from Gaza, Lebanon, and
Syria
.
Iran has a keen awareness of current events and is monitoring two critical trends that have emerged recently. The first trend being the U.S. shifting focus away from the Middle East due to its current preoccupation with Russia's invasion of Ukraine, which has resulted in the renewal of
Iran's relations with Saudi Arabia
and a strengthening of its ties with Russia.
These trends could pave the way for Tehran to challenge Israel and seek retribution for the various attacks that have occurred in Syria and Iran, based on reports in the international press.
Behind the scenes, Iran's Supreme Leader Ayatollah Ali Khamenei is likely the central source of power whose agenda is being executed by regional proxies. This has led to the formation of a strong alliance between Iran, Hezbollah, and Palestinian terror factions.
However, reports suggest that the rockets fired into Israel from Lebanon on Thursday were not coordinated with Hezbollah Secretary-General Hassan Nasrallah. While Nasrallah is without a doubt familiar with Hamas' capabilities in southern Lebanon and they could not have established a presence there without his permission and backing, the rockets were launched without his formal consent. It's worth noting that this does not imply he was opposed to it, but simply that it was not initiated by him.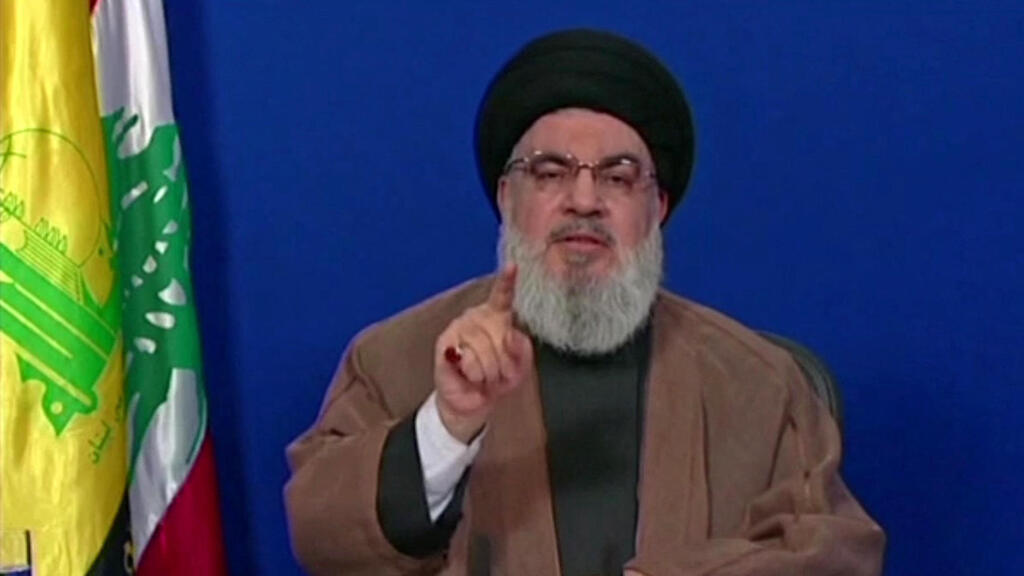 For now, it seems that Hezbollah has its eyes on American targets, but is content with short-lived rounds of confrontation with Israel. The goal of this is to change the status quo in the region, and further erode Israel's deterrence built after the 2006 Lebanon War.
For Israel, this puts a number of needed actions on its top priority list - accelerate airforce readiness, speed up the construction of a northern border barrier, fill all other security gaps, and inform the Israeli public of what's expected should such a war break out. Even if it's been repeated dozens of times, it must be emphasized that a war with Hezbollah will be completely different from any war Israel has known.
On the
Gazan front
, the terror factions are not interested in further escalation. According to the IDF. they'd rather incite terror in the West Bank and Jerusalem while trying to get Israeli Arabs to hop on the bandwagon. Hamas leader in the Gaza Strip Yahya Sinwar continues to argue that it is better to rehabilitate the economic situation in the Gaza Strip and avoid a confrontation similar to the 2021 round of fighting, which Hamas would have nothing to gain from. Instead, Sinwar is egging on terrorism from Gaza - a threat that is relatively manageable for the IDF.
Sinwar is remembered in Israel as the leader whose attempts to infiltrate Israel's borders with tunnels were thwarted by an underground border barrier, and whose missile threats were thwarted by the Iron Dome missile defense system. The only Israeli Achilles heel he holds is the terrorists he activates in the West Bank, who have taken the lives of 18 civilians and soldiers over the last two and a half months. For the sake of comparison, in 2022 the number stood at 32. The numbers haven't been this high since the Second Intifada.
This is the aftermath of belligerent incitement and an abundance of weapons that were acquired by terrorists, most of whom have neither a criminal background nor belong to any terrorist organization. In such a case, it is very difficult for the IDF and Shin Bet to identify them and prevent attacks.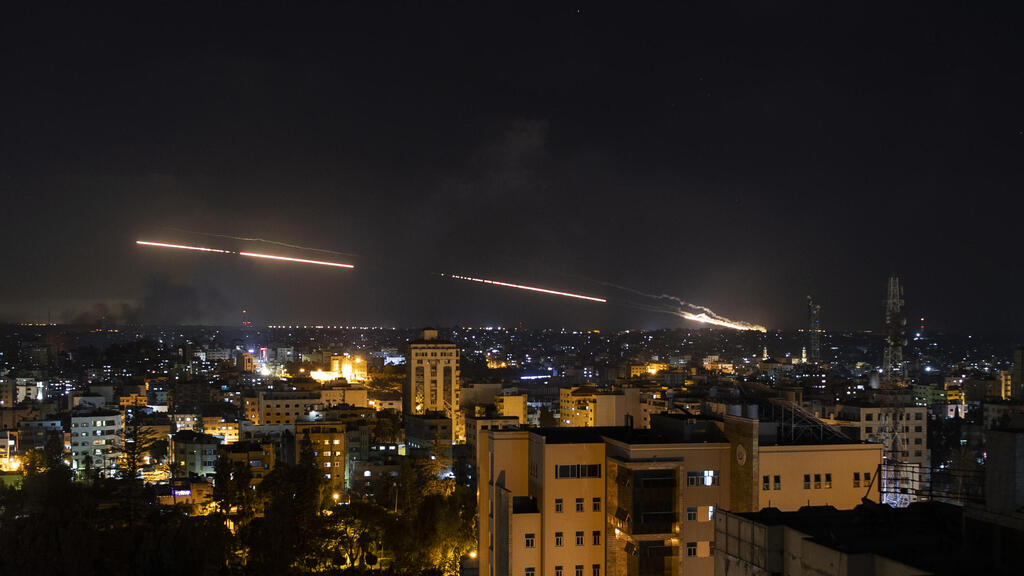 In light of the concerning developments, the IDF is forced to rethink where and how it deploys its troops. Although more than 50 rockets have been launched from Gaza, and 40 from Lebanon, there have been no casualties in rocket attacks since 2021. Even if the Iron Dome was not foolproof, it is certainly an effective defensive tool. Accordingly, maybe the IDF's resources should be concentrated in the West Bank, along the partition wall, and in Jerusalem.
It's important to clarify to the Israeli public that the rocket fire is a violation of Israel's sovereignty, but the AK47 rifles, knives, and ramming terror attacks are much more dangerous.
Also, all eyes are on the Temple Mount in Jerusalem during this time of year, and in general. Hence, even when security forces reassure Israelis that they can go about their business soon after Israel has come under attack from multiple fronts, it doesn't mean that the sensitive situation in Jerusalem will not trigger more violence. All actors involved are attempting to stir up the Temple Mount, and Ramadan is making everything more flammable. This weekend was a relatively quiet one on the holy site, even when taking into account the
violent clashes
between Israeli police and young Palestinians throwing rocks and fireworks, many of whom were arrested.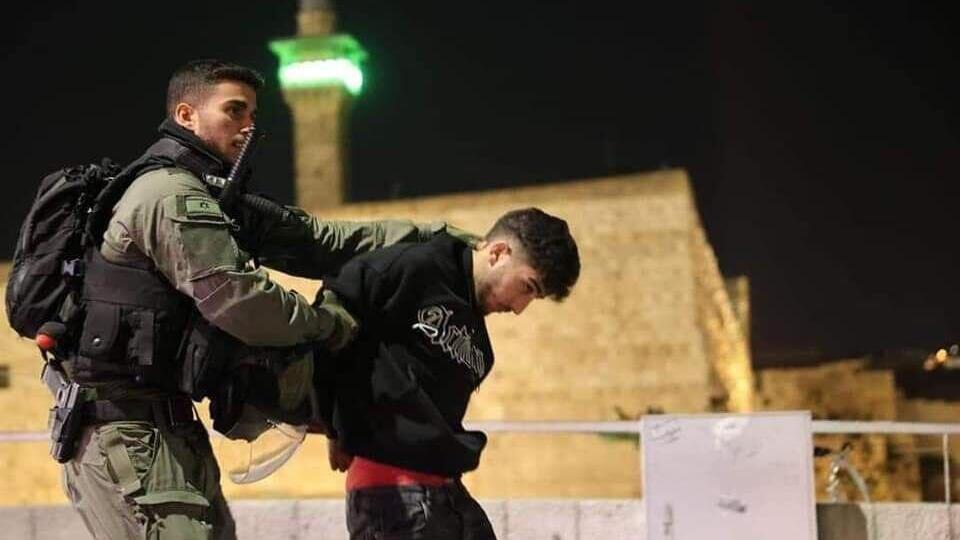 What has everyone on their toes is whether the clashes will be reignited and whether Jews will be allowed to ascend the Temple Mount, as is customary during
Passover
. The police recommended during a meeting on Saturday, that the visits of Jews would be temporarily halted in the final days of Ramadan. The final decision will be made by Prime Minister Benjamin Netanyahu, who is very much aware of the criticism that will come from his coalition partners should restrictions on Jews be imposed.
We are in the midst of a very tricky few days, that require everyone to be on extra alert and act responsibly although asking that of some of the members of Netanyahu's government, is unrealistic. In a security cabinet meeting last week, some of the ministers did not come prepared and were not fully aware of the current threats Israel was facing. Instead of spending precious time constructing a security response, they were focused on the judicial overhaul. This information is validated and a source of real concern.