Hours after
terrorists opened fire at the desert rave near Kibbutz Re'im
on Saturday morning, another abductee was identified - Shani Louk, a 23-year-old German national. Her mother, who saw footage of her abduction, published a video in which she asks for assistance in obtaining more information about her daughter.
In the footage released by the terrorists, Louk is seen being brutally dragged into a van. The terrorists stripped and beat her, and spat on her.
' I was able to definitely recognize our daughter, unconscious'
In a video released by Shani's mother, she confirmed that she had seen her daughter in the video and asked the public for help in obtaining more information. "My daughter, Shani Nicole Louk, a German citizen, was kidnapped along with a group of tourists from Israel by the Palestinian Hamas," said the mother.
"They sent us a video where I was able to definitely recognize our daughter, unconscious, while the Palestinians were driving her to Gaza," the mother added. "I'm asking for any help with any new piece of information; if you have any, please send it to us."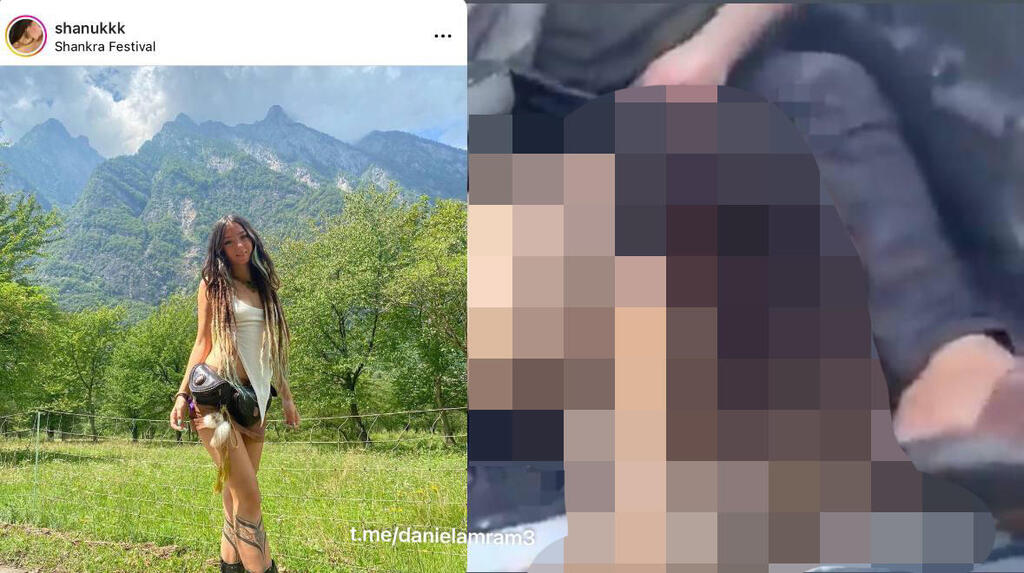 Hundreds who attended the rave on Saturday morning found themselves fleeing for their lives following the surprise attack by Hamas. Some have not yet been located and others have been rescued. On Saturday night, long hours after the attack started, a
hotline for families of missing Israelis was opened
by the police and Home Front Command near Ben-Gurion Airport.
'They shot at us from close range'
Ester Borochova, 19, from Bat Yam, who managed to escape the attack at the rave, said: "I'm injured in the back, there are a lot of injured people here. At 7 a.m. a barrage started, and we wanted to run home, we had no idea that terrorists were shooting at us - they shot at us from close range. I ran among the terrorists. There were many corpses of young people and terrorists near us. A young man with curly hair took us in a jeep, they shot at him, and the car overturned. We played dead, me and a friend. He tried to help us and that's how we survived. We got out without a scratch. It was a terrorist massacre from point-blank range."
Liran, who also attended the rave, said that the terrorists arrived from the road and were waiting at the exit from the area where the party was held. "It happened in an instant," she said. "The terrorists showed up on the right side of the road and then got out of a large white vehicle, like a van, they shot us from close range, it was terrible. Some got into the car like me, and we started a crazy drive. I can't get in touch with many other people who were there, the families are trying to help in locating people, it's a nightmare."