Unknown militants have bombed a part of the gas pipeline between Israel to Egypt, located in the Bir al-Abd region in the northern Sinai Peninsula, Al-Jazeera reported on Sunday.
Egyptian security officials confirmed at least 6 militants were involved in the attack on the gas pipeline in northern Sinai.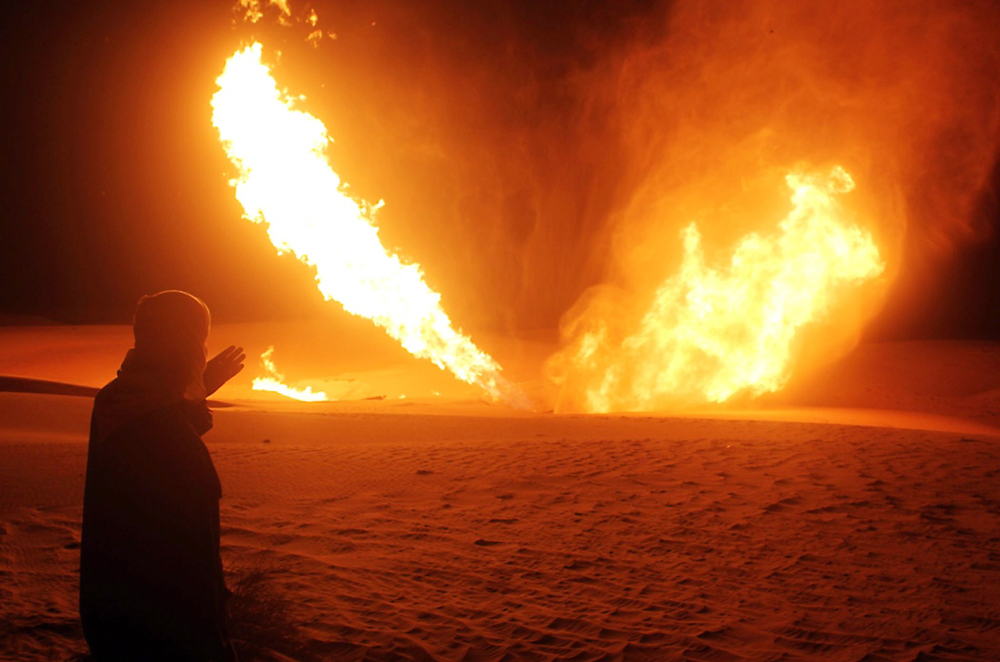 The energy ministry issued a statement shortly after reports of the attack emerged, saying that the flow of natural gas in the pipeline currently continues undisturbed.
The ministry examines the reports of the attack in cooperation with the pertinent sources.
A statement released by the pipeline's owner-companies denied any reports of an attack and said that the flow of natural gas in the pipeline to Egypt continues as usual.
This is not the first time such an attack is carried out on a gas pipeline between the two countries. A gas pipeline transferring natural gas from Egypt to Israel and Jordan had been bombed
at least 15 times between the years 2011-2012
in protest of a gas deal inked by then-Egyptian President Hosni Mubarak and Israel.
The pipeline was only
launched last month
after the two countries carried a new deal into effect, transferring gas from Israel's Leviathan natural gas field to its southern neighbor. This marked the first time natural gas was transported from Israel to Egypt and not vice versa.
Last year, Israel's Delek Group and the American company Noble Energy – which together own 85% of the Leviathan field - completed the purchase of 39% of the Egyptian gas pipeline in partnership. The purchase was carried out in conjunction with Egypt's state-owned company EGAS for about $520 million.