Ten days after his arrest om 1939, on the eve of Yom Kippur, Yehoshua Rabahon was murdered. He was 31 years old. At that time, before the days of systematic and institutionalized extermination, it was possible to buy the ashes of those murdered by the
Nazis
.
Stories that may interest you:
For only a few German marks, Yehoshua's family received a jar with his ashes.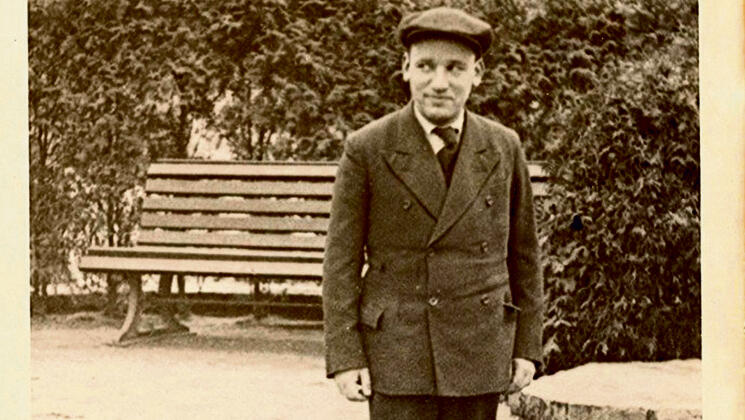 The grieving father was released from detention with the help of Recha Freier, who later founded the Youth Aliya organization and who obtained immigration papers for some of the prisoners. Mordechai was among them and he fled Germany for Bratislava, carrying his son's precious ashes with him.
On May 15, 1940, Mordechai boarded the "Pencho" an immigrant ship, which set sail from Bratislava on its way to then Palestine. The old ship, which had already been decommissioned before that journey, swayed along the Danube River, carrying about 500 people.
The countries they passed along the way, refused to supply the ship with food and fuel and some were obtained from the Jewish communities in Bulgaria and Yugoslavia.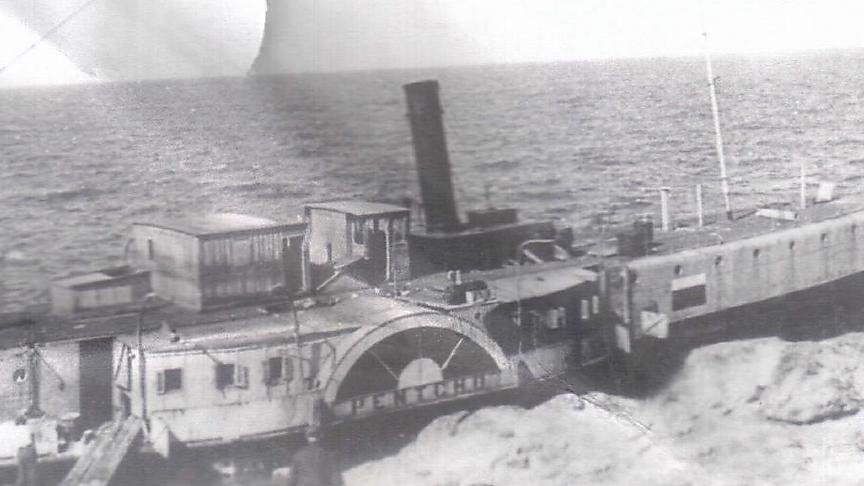 After four months of an exhausting sea voyage, the ship sailed to the Black Sea, intending to reach the Mediterranean. but an engine malfunction, caused the vessel to be swept by the wind until it crashed on Chamilo, an island in the Aegean Sea.
The passengers disembarked onto the island, among them Mordechai who was still safeguarding his son's ashes, and the refugees remained stranded for ten difficult days, surviving on the little food they took off their ship and rainwater they managed to drink while they waited for help. They lit fires and displayed signs with the S.O.S. written on sheets. until an Italian plane flew over the island and spotted the distress signals.
Rescue ships were sent from Rhodes, which was under Italian occupation at the time, and the group were transported to an Italian military base there. They were not delivered to the Nazis and after two years, the soldiers moved their prisoners to a detention camp in southern Italy where they were finally rescued by Allied forces in 1943 when Mordechai and the others first saw soldiers from the British Army's Jewish Brigade.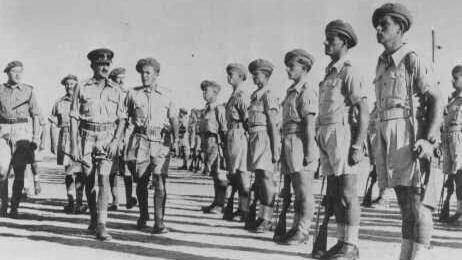 With his son's ashes safely kept in a jar, Mordechai finally landed in Israel in 1944 and buried the ashes at Mount Olive in Jerusalem, 15 years after he had died.
Years later, Avishai Mordechai's great-grandson, after visiting Poland and the Nazi death camps, decided to learn more about his family history during the Holocaust and was determined to find his relative's grave.
"Every Holocaust story is unique," Avishai says, "and the story of my grandfather and his son Yehoshua is that indeed. It's a story of a Jew who experienced horrors and survived near-death situations in order to bury his son in Jerusalem.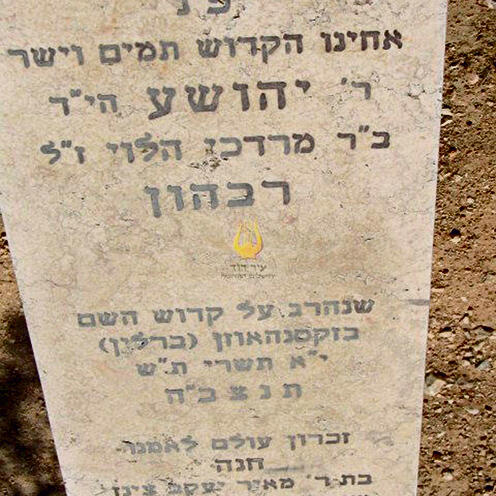 "It's a great privilege to go up to the grave of a Jew who was killed in the Holocaust and buried in Israel. Many in our family had not moved here but will come for the first time, now that we know where Yehoshua's grave is."