On Saturday, law enforcement apprehended two men from the Negev town of Tel Sheva on allegations of posting an Instagram photo featuring a toddler holding a firearm.
Police investigators initiated an inquiry based on received intelligence on an image circulating on the social media platforms, along with additional concerning content such as footage depicting a minor brandishing a gun and youths engaging in the illicit use of firearms.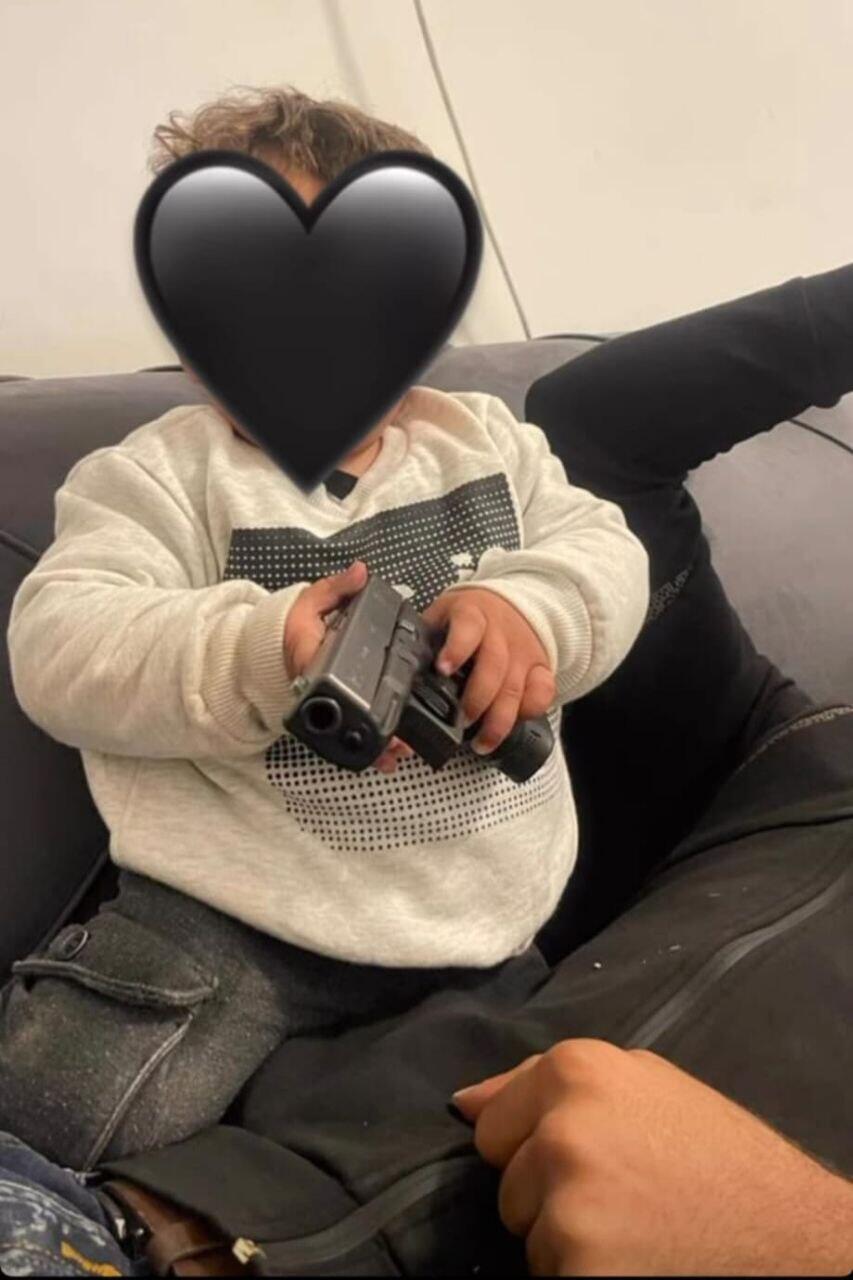 As a result of the inquiry, the authorities successfully identified and apprehended two Bedouin men in their twenties. The suspects were taken into custody under suspicion of unlawful possession and using prohibited firearms.
Following the completion of the investigation and the accumulation of purported evidence against them, they will be brought before the Be'er Sheva Magistrate's Court today, where the police is expected to request they be remanded to custody.