As the IDF continues to gain ground inside Gaza City on Tuesday, another image was released showing Golani Brigade troops inside the headquarters of the Hamas military police, this one day after the same force, that had lost 41 of its members in the October 7 massacre, was photographed in the
Gaza parliament
. In both photos, Golani soldiers proudly held up Israeli flags symbolizing the conquest of Hamas governance institutions.
The IDF Spokesperson said on Tuesday morning that forces found a shaft leading to an underground tunnel inside a Gaza mosque. The spokesperson also said that Air Force jets attacked a Hamas squad attempting to fire anti-tank missiles at IDF troops.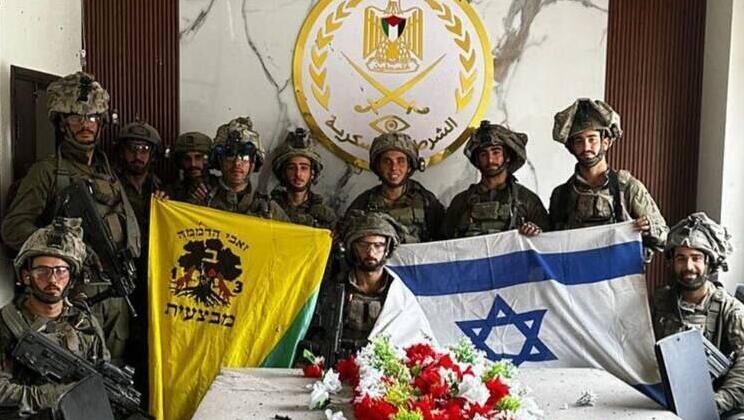 Some 200 Hamas targets were struck in the past day including weapons production facilities, anti-tank missile launch pads and command posts. Hamas naval assets were also struck, according to the military.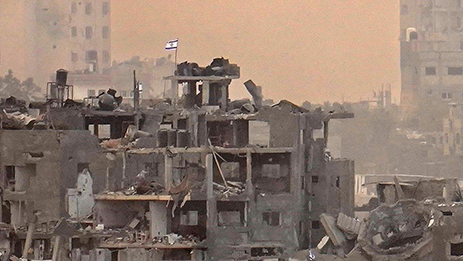 The Arab language spokesperson informed Gaza residents in the northern part of the Strip, that the humanitarian passage to the South, was open as of 9 am and would remain open until 4 pm. "Please, for your safety, join the hundreds of thousands that have already moved to the South," he said.
The spokesperson conveyed to residents in the coastal area of the Strip who may not have been able to escape, due to the heavy fighting of the last days, that they too can use a humanitarian corridor, and civilians in the neighborhoods of Al Daraj and Al Tuffah, were informed that there would be a pause in the fighting until 2 pm, for them to get out.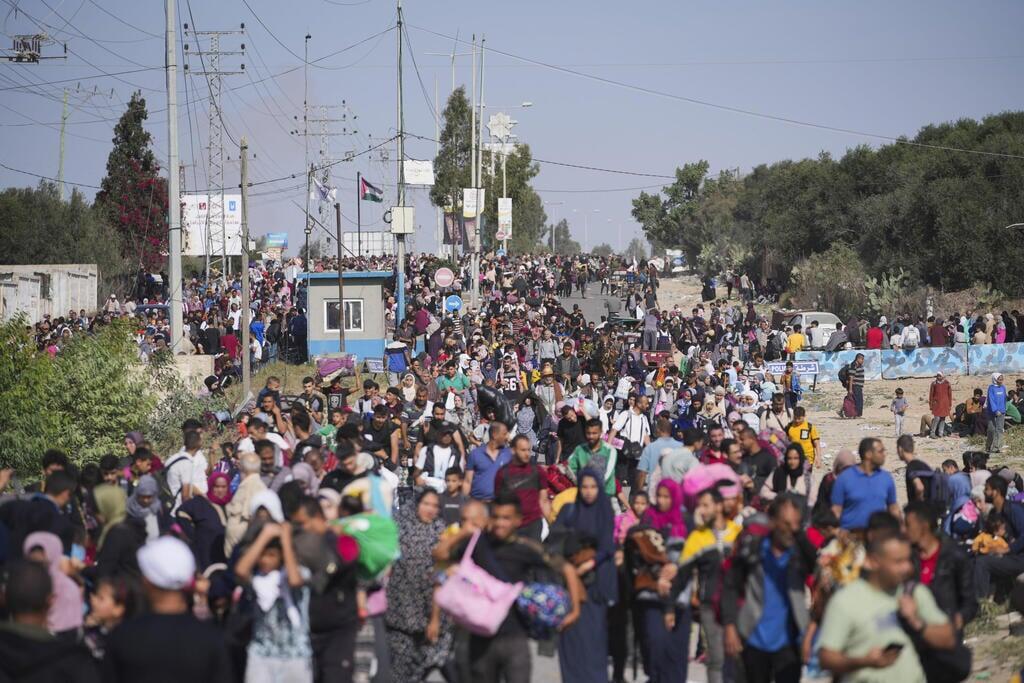 "Don't surrender to Hamas, which has lost control of northern Gaza and is attempting by any means, to prevent you from reaching safety. If Hamas is preventing you from leaving, text us," the spokesperson said.