Air raid sirens sounded off near Israel's northern border after the Iron Dome missile defense system misidentified and launched interceptors at Israeli drone.
Iron Dome operators, who believed a Hezbollah drone entered Israeli airspace from Lebanon, fired two interceptors at the drone, which was not harmed in the incident.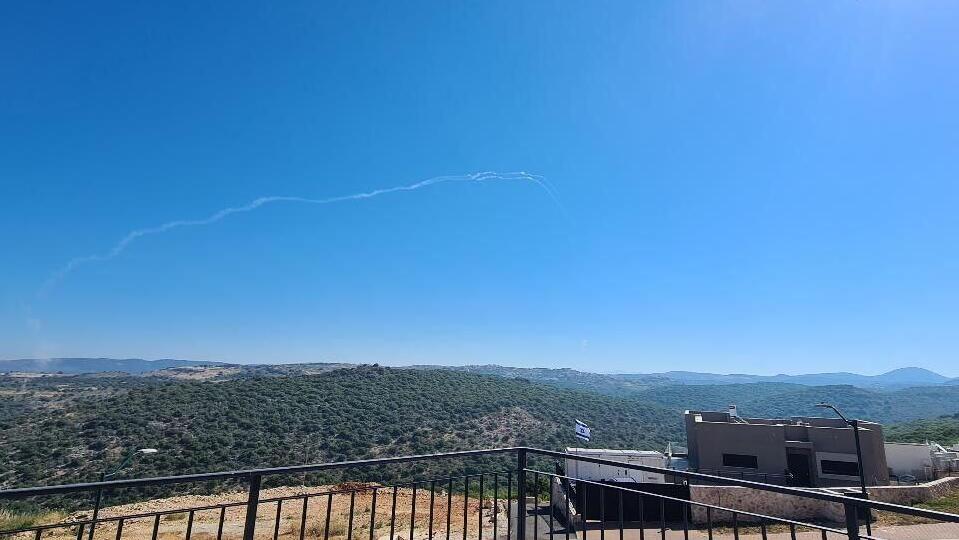 "Due to a misidentification, the air defense soldiers launched interceptors and as a result an alert was activated," the military said.
There were no reports of injuries or damage. The Israeli Air Force has opened an investigation into the incident.
Nofar, a resident of Moshav Even Menachem near the Lebanese border, told Ynet about her experience during the alarm.
"I heard the siren and then we heard blasts. The noise was really loud and I ran to the bomb shelters with the girl because I'm not taking any chances," she said.
"They sent us a message that an alarm was triggered after an aerial target was intercepted and then let us know that we can go back to normal. It was scary."
Two hours later, the IDF fired artillery shells at several targets in south Lebanon.
The top security officials were preparing for rocket fire by pro-Palestinian actors hitting the southern Galilee as a "symbolic act" amid rising tensions around the al-Aqsa Mosque during the holy month of Ramadan.
First published: 09:53, 05.19.22