Falah was survived by his parents and two sisters, one of them his twin.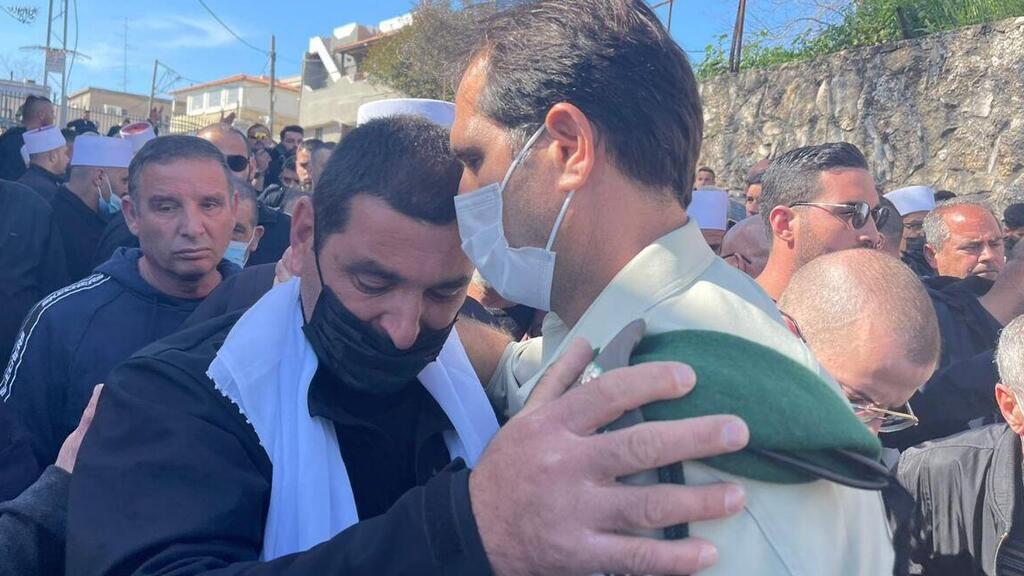 Falah's family is well known in the village and many of its members have served in the Israeli security forces. Yezen followed in his uncle's footsteps and joined the Border Police last year.
Yezen's uncle Louis Falah told Ynet that his nephew did not feel well at the beginning of the week, but insisted on going to base despite his mother urging him to stay home and rest.
On Sunday evening, the family got together at his grandmother's house to watch the live broadcast from Hadera as news of the attack first broke out.
Yezen's father, a member of the Israel Prison Service, recalled that his son told him that his unit planned to stop for food in the same location as the attack.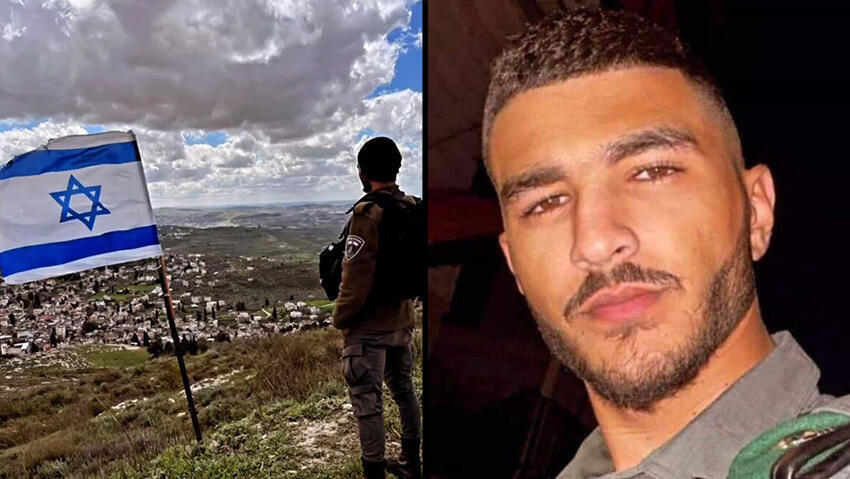 "He said he was trying to reach him unsuccessfully, and asked that we call another relative who also serves in the Border Police," the uncle said, but the terrible news came shortly thereafter.
"As a veteran officer, I know the IDF. I know that every soldier, whether in the north or south, is in danger," Louis said. "But when a person, who sits down with his friends to eat and is not prepared for confrontation, is shot in a vile act, it's not easy."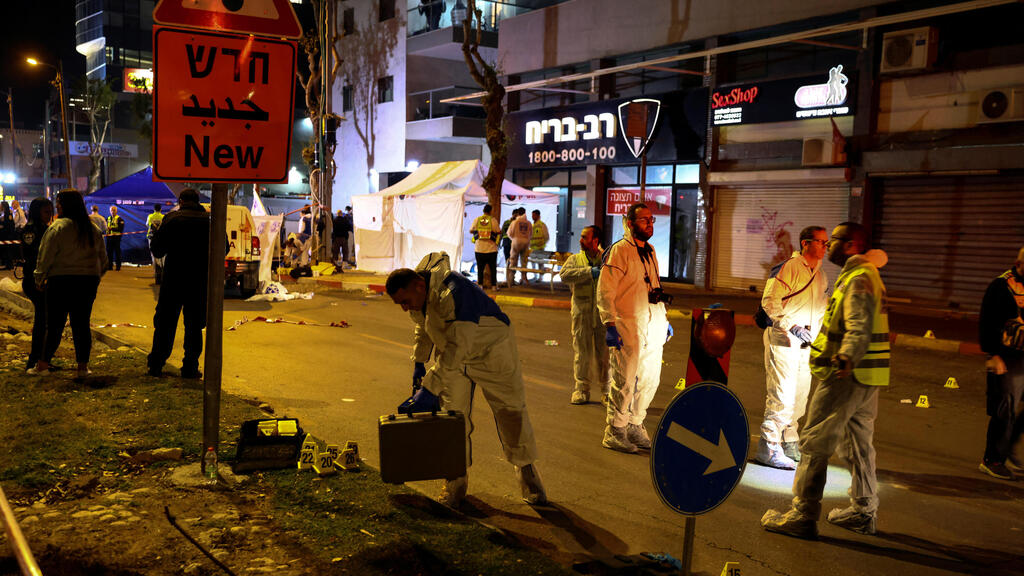 Amal, another uncle, said the boy could have chosen to serve in a marginal role because he's the family's only male sibling. Still, Yezen insisted on enlisting in a combat role.
"He felt he belonged to the Border Police and was proud of his service," Amal said. "A majority of the men in the family are Border Policemen and he wanted to go down their path. His parents planned a bright future for him, but fate wanted otherwise and his life was taken. It's a tragedy."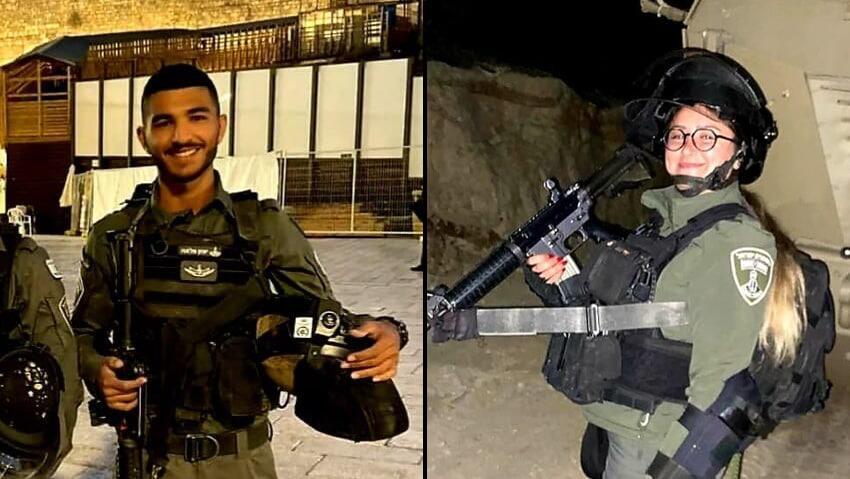 "It's a very painful tragedy, the village lost a flower," a neighbor of Falah told Ynet.
Yasser Gadban, chairman of the local council in Kisra-Sumai, described Falah as a "child angel".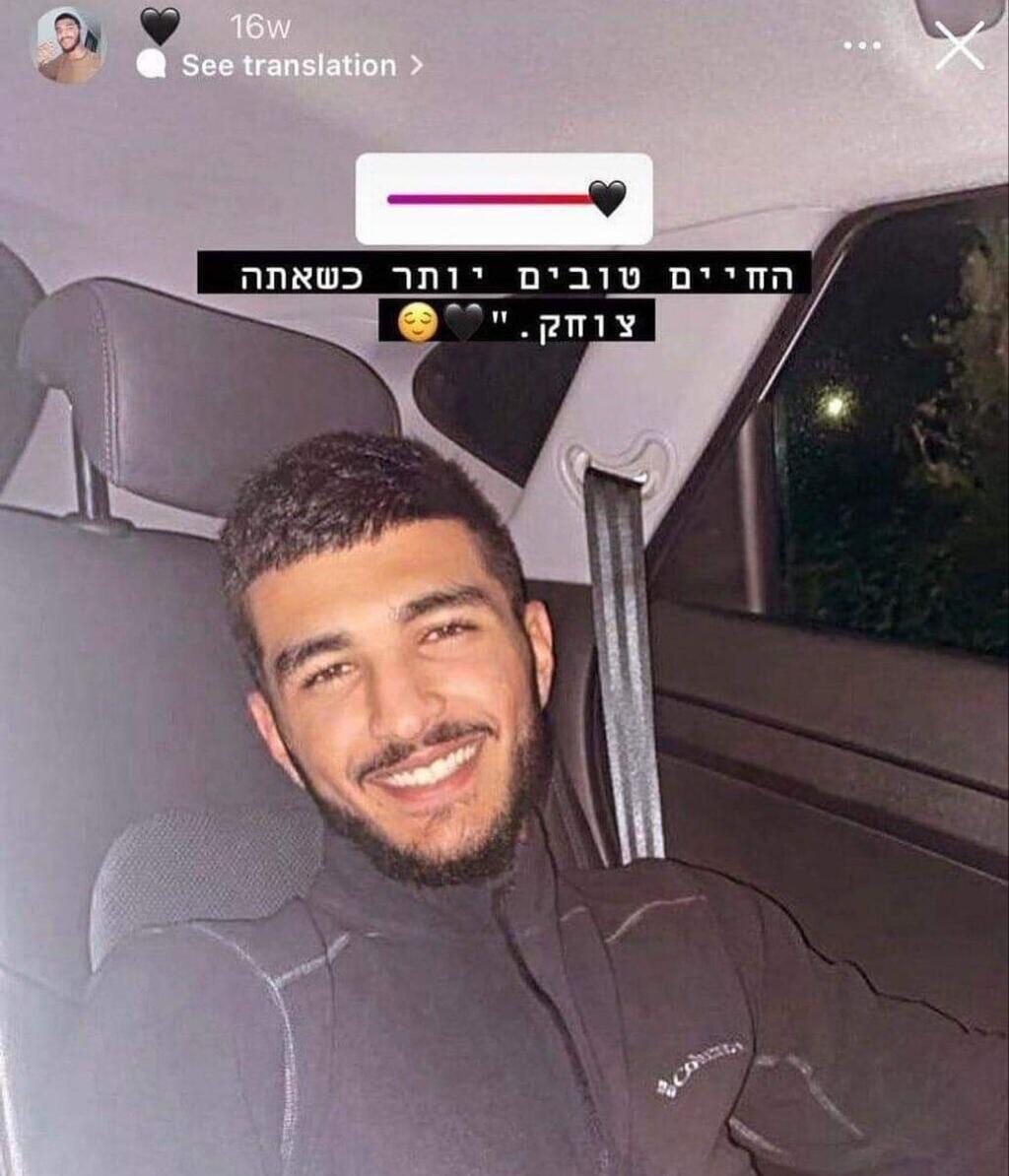 "Anyone who was with him knew his smile was contagious. He was smart, humble and talented... it's a tragedy that befell the village, the Druze community and the entire country," he said.
The leader of Israel's Druze community Sheikh Mufaq Tarif also condemned the attack in a statement.
"It is a wicked attack, we cannot let terror rear its head. Security forces must do everything in order to cut off the sources of terrorism and those who stand behind them. My heart goes out to the families of the victims and I wish a speedy recovery to the injured. The Druze community is once again paying a heavy price for the defense and security of the state."