President Isaac Herzog on Wednesday morning headed to Brussels for an official visit to the
European Union
ahead of the International Holocaust Remembrance Day.
During the visit the president will meet with the heads of the European Union, members of the Belgian government and the Jewish community in Belgium. Before taking off the president addressed the issues he would raise in his meetings with European colleagues.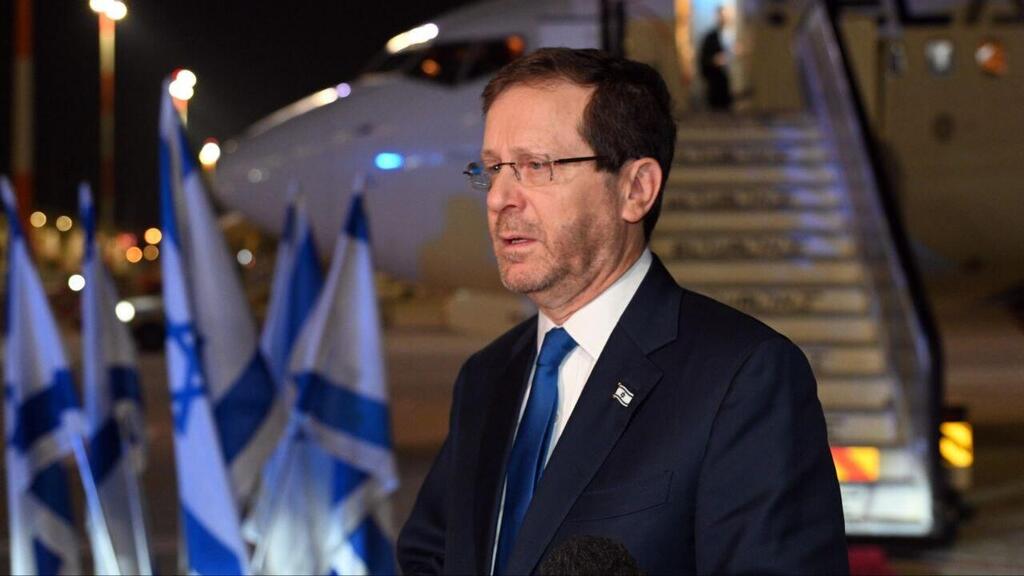 "In all of these places I will of course raise the enormous challenge that stands before us, in the entire Middle East, in the form of Iran rushing to nuclear weapons and operating terrorism throughout the Middle East and supplying weapons that are used against the Ukrainian people. I will also raise the issue of the captives and the missing, who we are calling for to be immediately released from the hands of Hamas and returned to Israel," Herzog said.
The president's visit will begin at the King's Palace in Brussels, where he will be received by Philippe, King of the Belgians, after which the two will hold a personal meeting.
Later, Herzog will meet with the President of the European Commission, Ursula von der Leyen for a personal meeting and will visit the Great Synagogue of Brussels, where he will meet with members of the Jewish community in Brussels and Antwerp.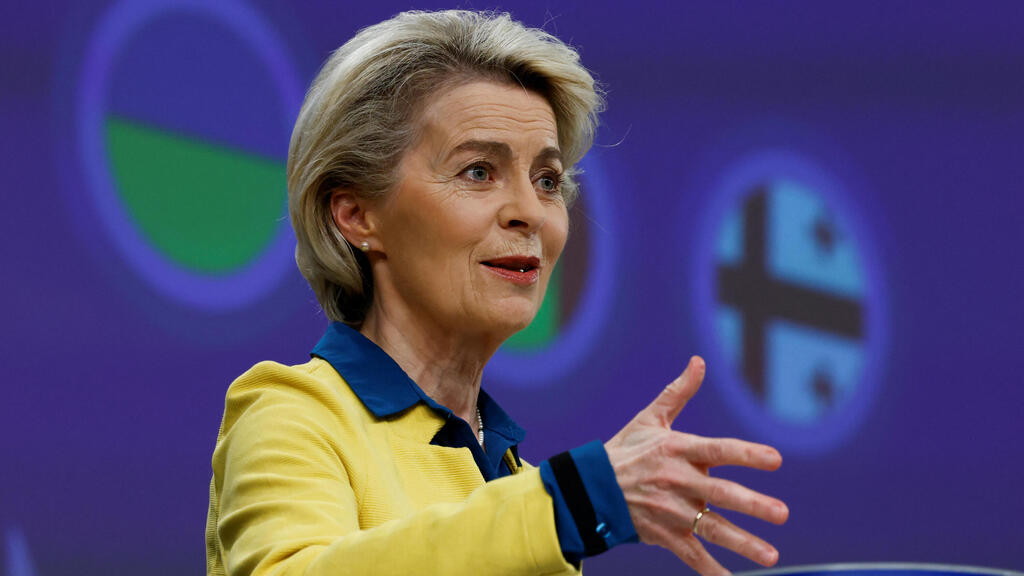 On Thursday, which marks the International Holocaust Remembrance Day, the president will address the European Union Parliament and will be the guest of the President of the Parliament, Roberta Metsola. He will deliver his keynote address to members of the parliament and Holocaust survivors.
"One of the main events on Holocaust Day is the gathering of the European Parliament, which represents all the peoples of Europe. I will have the privilege to appear before the European Parliament and bring the word of the State of Israel, the nation state of the Jewish people, democratic and strong that extends its hand for peace," Herzog said.
Finally, he will meet with the Secretary General of NATO, Jens Stoltenberg and with the forum of ambassadors of the countries to the alliance, where he will brief them on the security and political situation in Israel.
Reprinted with permission from
i24NEWS