U.S. Secretary of State Antony Blinken said on Wednesday that Israel cannot run Gaza, but there may be a transition period following the end of the current conflict. "Gaza cannot be continued to be run by Hamas. That simply invites repetition of October 7 ... It's also clear that Israel cannot occupy Gaza," Blinken told reporters after a G7 foreign ministers meeting in Tokyo. "Now, the reality is that there may be a need for some transition period at the end of the conflict ... We don't see a reoccupation and what I've heard from Israeli leaders, is that they have no intent to reoccupy Gaza."
G7 state's foreign ministers called for humanitarian pauses in fighting in the Gaza Strip which they said would help in delivering aid to the area, allow the movement of civilians, and improve chances to release Israeli captives held by the Hamas terror group.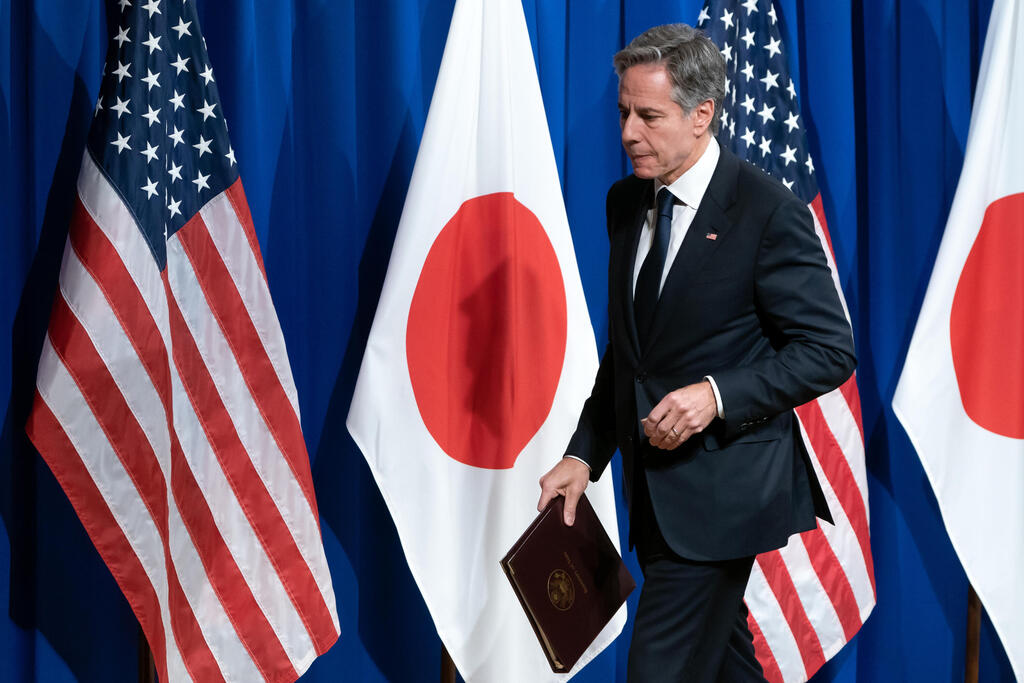 Despite the calls for a pause in fighting, they did not call for a complete cease-fire in the conflict and supported Israel's right to defend itself in accordance with international law. They also called on Hamas to release all captives held in Gaza.
British Foreign Minister C reiterated Britain's support for a two-state solution and said a move towards a peace-loving leadership in Palestine is the most desired outcome in the Israel-Hamas conflict.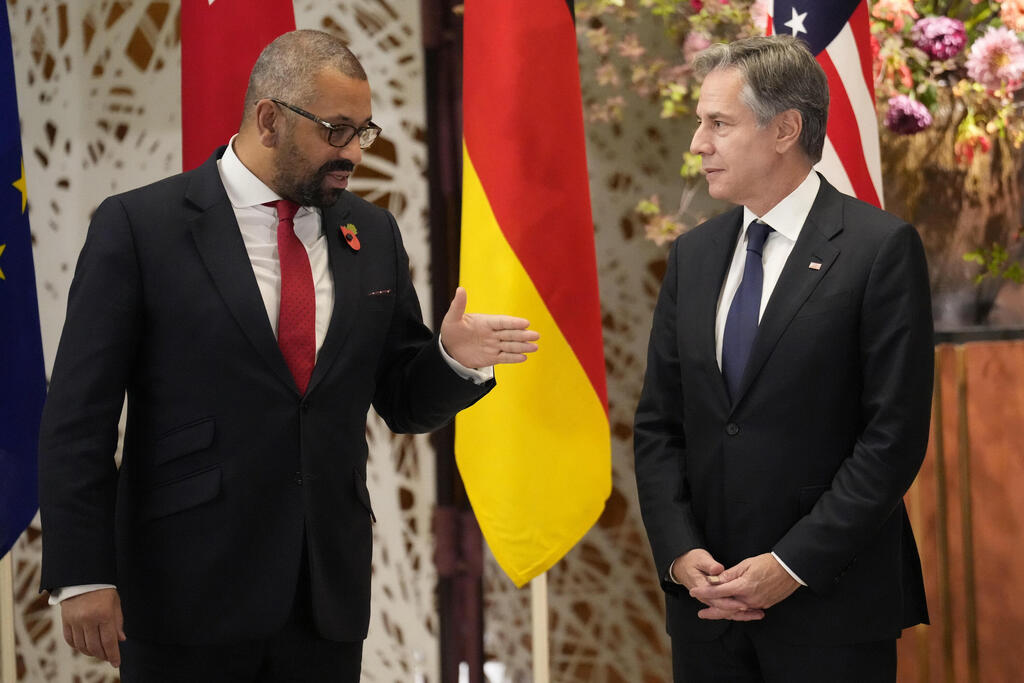 "In the short term, it is inevitable that Israel, because they have the troops in Gaza, will need to have a security responsibility," Cleverly said at the G7 summit in Japan. "But our view is as soon as practicable, a move towards a peace-loving Palestinian leadership is the most desired outcome."