For the first time since its establishment, Qatar is offering kosher food to Jewish and Israeli soccer fans visiting the country for the World Cup.
Rabbi Marc Schneier, Qatar's advisor to the Jewish faith, has been working with the Qatari authorities ahead of the tournament to make it possible. Qatar is among very few countries in the world with no Jewish community at all, and therefore had to make adjustments to welcome Jewish fans to the world's biggest sporting event.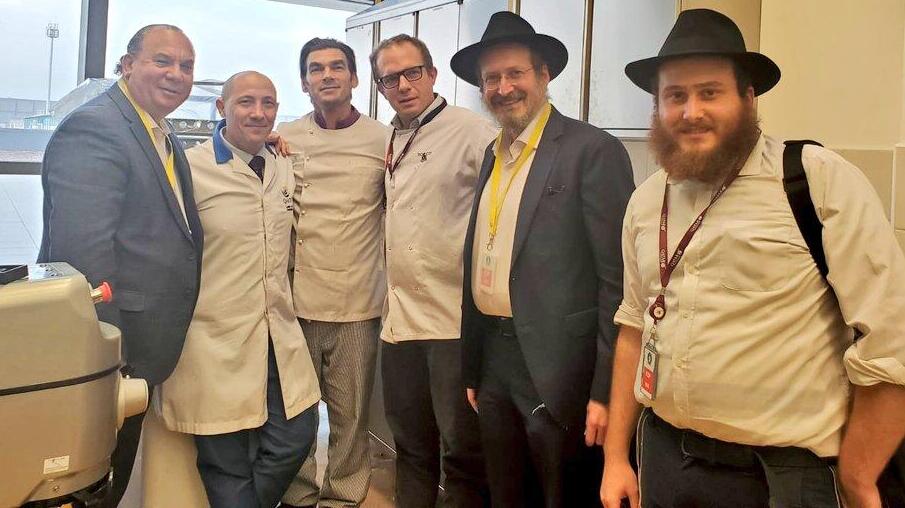 Schneier told Ynet the establishment of
direct flights
from Israel to Qatar was expected to bring in many Israelis, and local authorities hoped to make the religious Jews among them feel more welcome. "There's no Jewish community in Doha," he said.
"It's the first time Jews are arriving in Qatar. I worked with the government in recent years to set three conditions for the World Cup: making kosher food available, making sure the Israeli visitors feel welcome and establishing direct flights from Qatar to Israel.
The rabbi said the Qatari government delivered on all three. "We opened the first kosher kitchen in Qatar's history thanks to the generosity of the Qatar Airways. We have two kosher inspectors, rabbis who came from Istanbul's Chabad - headed by Rabbi Mendi Chitrik – who is also the chief rabbi of the Alliance of Rabbis in Islamic States."
Schneier said Qatar Airways' kitchen makes kosher sandwiches, challahs, and more, except for meat due to its low demand and the fact that the World Cup is an event occurring over only one month.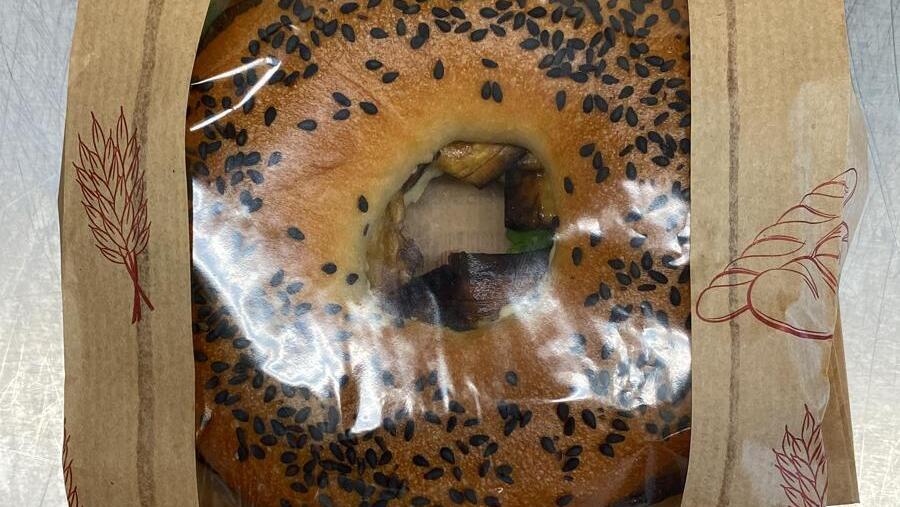 Chitrik said that both him and Schneier have been praying whenever they pleased, but not in a synagogue since none exist.
Schneier also presented the "first kosher bagel made in Doha," saying that kosher food is being made in Qatar every day. "Every day we make kosher sandwiches here. Operations are still in progress because we don't know exactly how many people will want to eat kosher food during the World Cup."
When asked how people in Qatar treat the Jewish and Israeli fans in Doha, Schneier said: "I was in the opening ceremony and at matches, and there's a great energy, similar to other Gulf nations. The Qatari are very open toward Jews and Israelis. We are planting seeds that will unite Qatar and Israel and bring them closer. We wish for everyone to live in peace."