It's deeply concerning that an armed fugitive from Jenin was able to roam freely in the epicenter of one of Israel's busiest cities, especially on a day marked by heightened security due to concern about potential retaliation attacks following thekilling of a Palestinian teen in the village of Burqa. The security apparatus must address these pressing questions decisively.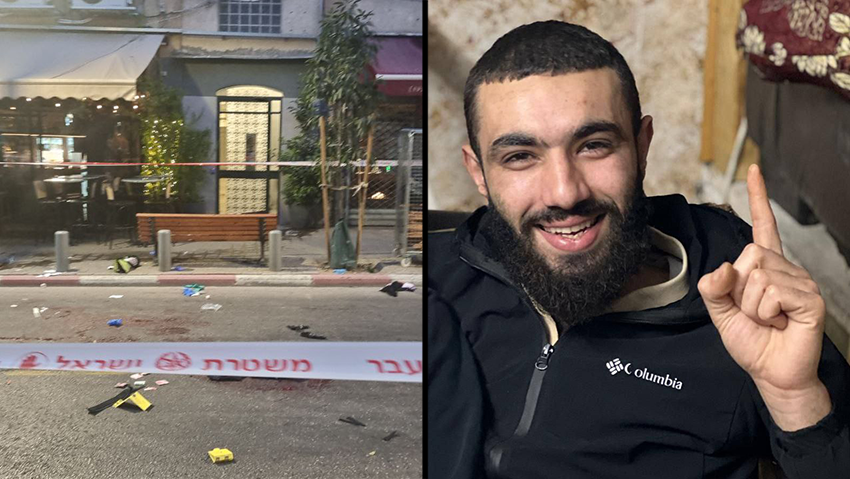 - How was an armed terrorist from Jenin, affiliated with the Islamic Jihad and marked as a fugitive for six months, able to infiltrate deep within Israel's borders?
- Were there any signals or intelligence suggesting that this terrorist had intentions of launching an attack? If not, why was this oversight made? Was he operating independently?
- Surveillance cameras captured Abu Bakr passing by a restaurant without discharging his weapon. It was only when patrols grew suspicious due to his demeanor and appearance that he initiated fire. What was his exact objective? Was his target the huge weekly demonstration happening on Kaplan Street?
- What was written in the letter discovered on the attacker's person during the assault, now in the custody of the Shin Bet? Did it offer any specifics linking the attack to the death of the Palestinian man in the village of Burqa? To clarify, the attacker previously penned a suicide note in February, found at his residence. However, according to the Police Commissioner, he was carrying another distinct letter.
It's crucial to highlight that the attacker, Abu Bakr, is a prominent figure in the Jenin refugee camp and a member of the terrorist faction "Jenin Brigade." He is closely affiliated with the military arm of Islamic Jihad and has been marked as a fugitive by Israeli authorities. In a post-attack video purportedly recorded recently, the assailant is seen, weapon in hand, emphatically stating in Arabic: "Blood, blood, blood. This is our sole communication with them (the Jews). Our approach and methods remain unwavering."
The Shin Bet and the IDF are rigorously probing not only Abu Bakr's infiltration from the Jenin region deep into Israeli territory but also the glaring oversight in not detecting his crossing, especially given his established terrorist bona fides.
Remarkably, this incident stands out as one of the rare occurrences over the past decade where a recognized terrorist, operating covertly, successfully breached Israel's center and passed its security barrier armed with a firearm, subsequently executing a lethal assault undetected. Historically, a significant number of attackers who successfully crossed this security demarcation and struck within Israel held valid work permits issued by the state.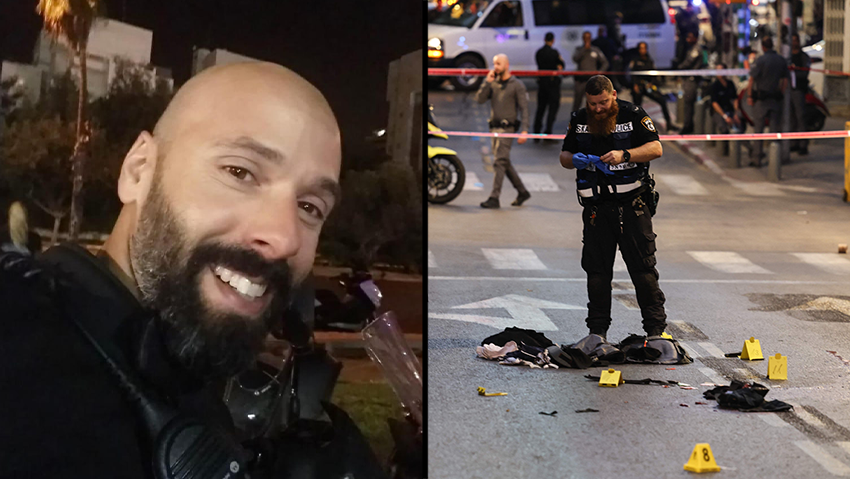 While the inquiry into the assault is in its preliminary stages, it's unequivocally established that Abu Bakr was implicated in a gunfire attack on IDF units in the West Bank roughly six months ago. From that point, he featured prominently on the security agency's watchlist, suggesting he should have been under relentless observation. It's imperative to recognize that the refugee camp in Jenin serves as a sanctuary for countless terrorist operatives.
Post-attack, the Shin Bet definitively stated that Abu Bakr, an unauthorized resident from a village near Jenin, has actively operated under the radar in the Jenin refugee camp for the previous six months and is closely aligned with Islamic Jihad. In the wake of the assault, Hamas explicitly declared the act as retaliation for the Friday incident in which a Jewish settler fatally shot a Palestinian man in the village of Burqa. Notably, during the funeral for the killed Palestinian there were audible cries demanding retribution.
In the aftermath of the attack, Palestinians uncovered a definitive "testament" letter at the home of the assailant, which made no reference to the incident in the village of Burqa. It read: "I, Kamel Abu Bakr, am speaking to you in my last words. I belong to Islam, I do not accept any other affiliation. Do not associate me with any faction or party, I am a Muslim and that is enough. Where my body is found - bury me, so that I will not be in a corpse refrigerator. Don't build a tombstone. Let no one publish photos or posts or songs. Make no mourning tent in my name."
Following the attack, residents of the Jenin refugee camp erupted in jubilation, leading to a parade that was promptly halted by Palestinian security officials, who dispersed the attendees. Within the camp, it was unanimously acknowledged that the attacker resided there, consorted daily with armed individuals, and was resolute in his belief that his fate was either capture or death. His terrorist act in central Tel Aviv surprised none of those who knew him.
Israel Police Commissioner Kobi Shabtai, speaking from the attack site, unequivocally stated that the assailant "left behind a letter, asserting his preparedness to lay down his life, indicating his intent to attain martyrdom." This particular document is distinct from the one Palestinians retrieved from the attacker's residence; it was found in his pocket. The pressing question now is whether he had collaborators.