The funeral processions of Yonatan Havakuk, 44, and Boaz Gol, 49, left from their homes in the ultra-Orthodox town accompanied by hundreds of mourners.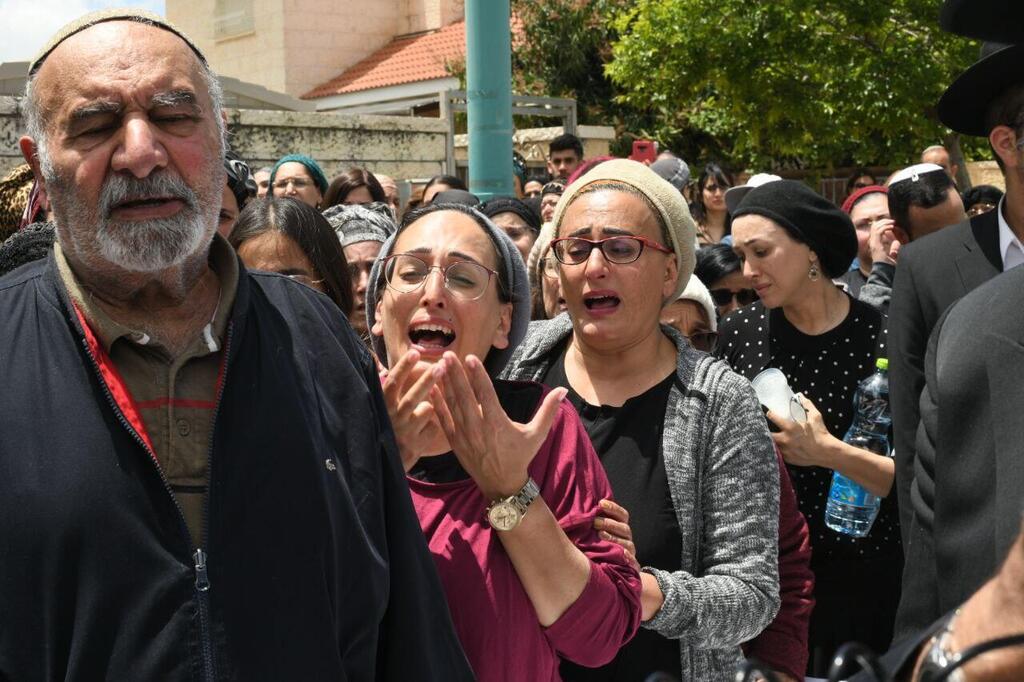 Havakuk was buried in Yarkon Cemetery in Petah Tikva and Gol was laid to rest in Jerusalem's Har HaMenuchot Cemetery.
Havakuk, a father of five, happened to pass at the scene of the attack and fought off one of the attackers for several minutes. His 6-year-old who was with him fled the scene and ran back home, where he told the family about his father's passing.
Gol, who also had five children and was a car mechanic by profession, was on his way to a Torah lesson when the Palestinian assailants ambushed him. Arye Deri, the leader of the ultra-Orthodox Shas Party also attended his funeral.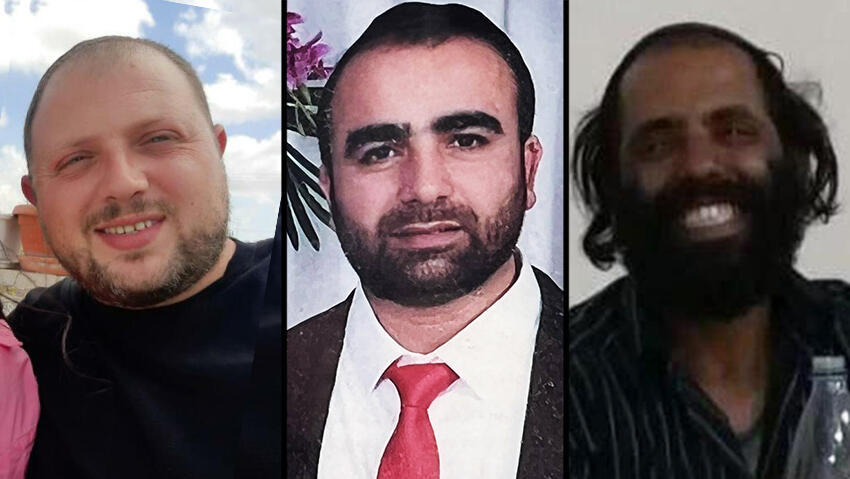 Hundreds gathered outside his home before his funeral and his grieving widow Galit was heard shouting, "now you are all with me, but who will be with me in a month? At the bar mitzvahs? At the children's weddings?"
His eldest son, Or Chaim, eulogized him in tears: "Dad always cooked me dinners because I did not really like the food they served at the yeshiva where I studied. Now, dad will never get to see us again. How Dad, how did this happen?"
Meanwhile, 35-year-old Oren Ben Yiftah's funeral motorcade left from his home in Lod and he was buried in the central city's new cemetery.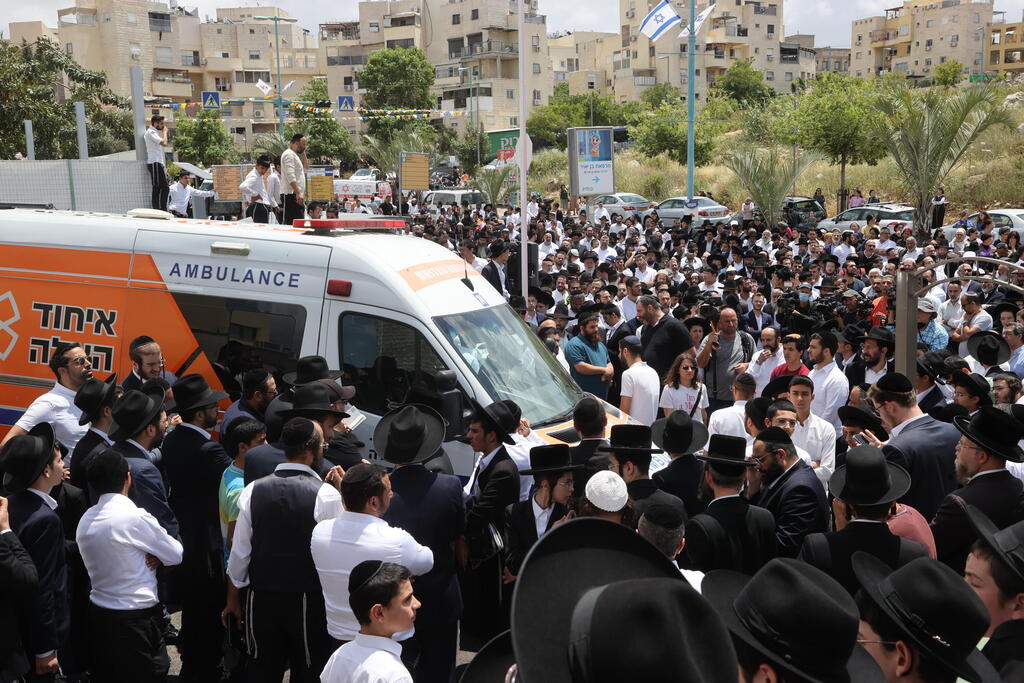 Ben Yiftach worked as a shuttle driver at an event in Elad Thursday and was killed by the terrorists as he was sitting in his car.
Ben Yiftach's wife and mother of his six children Nofar eulogized him outside his Lod home.
"How did you leave me? How will I tell this to the kids? You gave your soul back to the Lord," she said. "Oren, I love you, we were never ashamed to say that out loud. We were together for 12 years and would not give up on saying it to each other. I pray and my soul is on fire, I ask the Creator to give me strength and thank him for everything."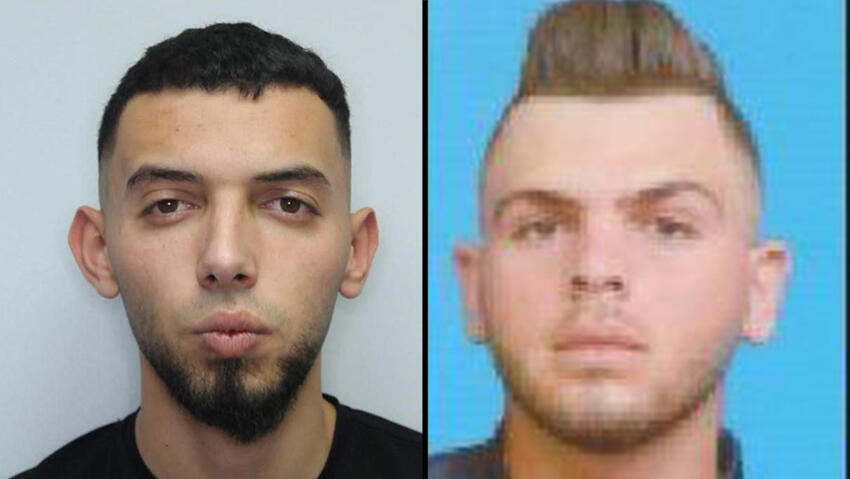 The police have released the details of the suspects As'ad Alrafa'ani, 19, and Sabhi abu Shakir, 20, both from Rumana near the city of Jenin, which has re-emerged as a militant bastion in this latest spate of terrorist attacks — the worst Israel has seen in years. Several attackers have come from in or around Jenin, and Israeli forces have launched arrest raids that have ignited gunbattles there.
Doctors at Rabin Medical Center in Petah Tikva are still fighting for the lives of two more victims of the attack. The two are a 38-year-old man and another in his 70s who remain in guarded condition after undergoing emergency operations throughout the night.
Another patient, a man in his 20s, is hospitalized at Sheba Medical Center in serious condition.