The IDF struck Hamas targets in the Gaza Strip on Saturday in response to a rocket fired at the southern city of Ashkelon hours earlier.
Among the targets were weapons production sites and Hamas positions along the border with Israel.
The rocket was intercepted by the Iron Dome missile defense system.
This was the first time in about two months that a rocket has been fired into Israel from the Palestinian enclave.
According to the Palestinian news agency Wafa, three men were killed, and eight others were wounded in the incident.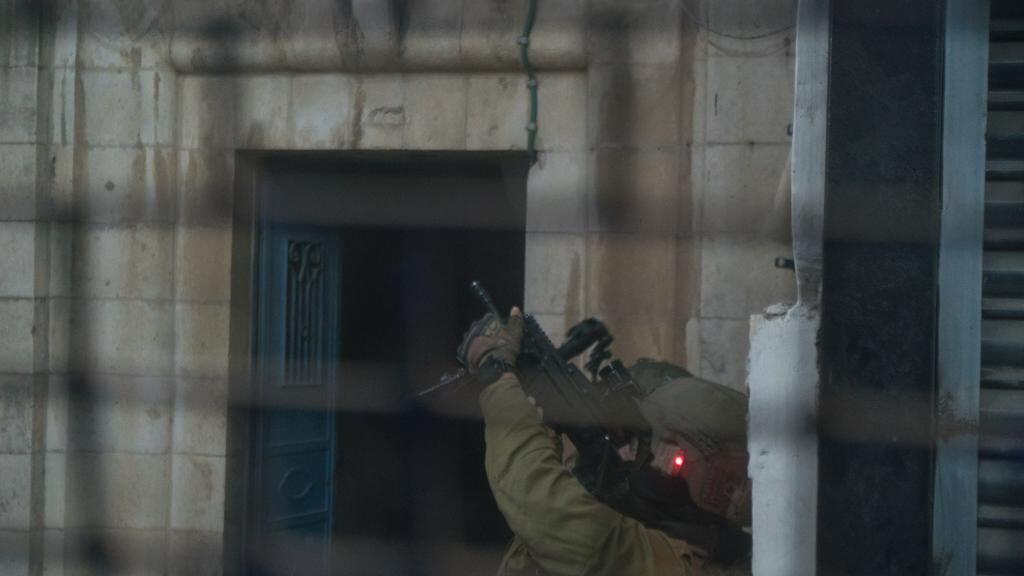 The military said in a statement that soldiers identified a suspicious vehicle standing at the side of a road when gunmen started firing at troops from inside the vehicle. The soldiers responded with live fire.
In a separate incident, an Israeli surveillance balloon crashed over the Gaza Strip Friday afternoon.
Palestinian media reported that Hamas got a hold of the balloon and that the IDF fired two missiles at a target in an open area near the Erez Border Crossing in Gaza, purportedly to prevent sensitive technology from falling into the wrong hands. The military denied it has opened fire.