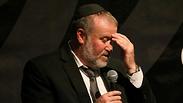 The hot potato is now in Mandelblit's hands
Photo: Motti Kimchi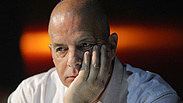 We need a clear answer from Mandelblit
Op-ed: The attorney general must reveal whether he was asked for his opinion on the Sara Netanyahu case by Prime Minister Benjamin Netanyahu or anyone on his behalf before being appointed; if it turns out he failed to report such an appeal, he must resign immediately.
The question whether Attorney General Avichai Mandelblit was asked by Prime Minister Benjamin Netanyahu, Nir Hefetz or anyone on behalf of the prime minister about the criminal investigation against Sara Netanyahu before being appointed attorney general is a fundamental and critical question in the current state of affairs. We must not let it get away without a clear and simple answer—yes or no?

Because the attorney general's response, as published in Haaretz, raises quite a few suspicions. The answer is as follows: "Before taking office, Mandelblit offered no stance concerning future decisions in investigations that were taking place, and made no promises to anyone in any case.

"All decisions made by the attorney general are the result of matter-of-fact considerations and are based on the evidence presented to him, in cooperation with the relevant officials from the State Attorney's Office and the police."

This response basically tells me and any sensible person that Mandelblit isn't denying being approached by someone regarding the Sara Netanyahu case. Otherwise, he would give a simple answer: I was never asked for my opinion on the case by Nir Hefetz, the prime minister or anyone on behalf of Netanyahu before being appointed attorney general.

In light of the vagueness surrounding the issue, the attorney general should summon himself to the police's Lahav 433 Unit immediately and ask to provide his own account on the matter so as not to leave even the slightest bit of doubt.

Mandelblit already carries a stain which is difficult to conceal for his involvement in the Harpaz affair. For those of you who don't remember, in early September 2014 the police recommended indicting some of the people involved in the affair—including the chief military advocate general at the time, Avichai Mandelblit—on suspicions of breach of trust and obstruction of legal proceedings, as they had known about the Harpaz document and failed to report it.

It's perfectly clear that Mandelblit, as the chief military advocate general at the time, had to be the first person to advise then-Chief of Staff Gabi Ashkenazi to hand the document over to the attorney general without any delay.

Mandelblit likely understands that if he was indeed asked about the Sara Netanyahu case before being appointed and has concealed it until now, it's very serious and may start to look like a repeated pattern of behavior.

If Mandelblit—this time as the attorney general who handles cases related to the prime minister and his close associates—received such an appeal and hid it from the public and from the police before being appointed, he knows he must disqualify himself immediately from handling the investigations against the prime minister and resign immediately for failing to report the appeal and then handling the Sara Netanyahu cases. In such an event, I believe Mandelblit should also lose his license to practice law.

Another problem in this affair is that even Supreme Court Chief Justice Esther Hayut cannot claim to be innocent in light of her conduct in the Gerstl affair, after Judge Hila Gerstl told her about the offer she had received. While it's difficult to know which details Hayut was exposed to, I believe the Supreme Court chief justice must rise above any suspicion and serve as a symbol and example of honesty, integrity and impeccable behavior.

Now that we know she heard about the offer from Gerstl while the search committee was in the stage of examining candidates for the post of attorney general, how will Hayut be able to make a decision on the currently theoretical yet not completely unlikely question of whether Mandelblit can keep handling the investigations against Netanyahu?

The hot potato is now in Mandelblit's hands, and it's all painfully simple. If no one asked for your opinion on the Sara Netanyahu case, please say it wholeheartedly and unambiguously. Simply issue a public statement that your opinion in the Sara Netanyahu case wasn't sought, and we—all those who wish to believe in your innocence and in your ability to do your job faithfully—will patiently wait for your announcement on the different cases and police recommendations.

If you were asked for your opinion and failed to reveal it, however, as one might understand from your response, go to Lahav 433 without delay and give your version, stop dealing with the affair and resign from your position immediately.

The suspicions of serious governmental corruption, which are growing deeper every day, require an attorney general capable of handling the different affairs without any suspicion or prejudice. Otherwise, the public will completely lose its faith in Israel's legal system.

Yuval Diskin is a former Shin Bet director.