Geely
's new luxury Zeekr models are expected to arrive in Israel by the end of 2023 with the Chinese automotive company now unveiling a teaser version of its upcoming 001 model called FR (short for Future Roads), trying to compete with Tesla's Model S Plaid.
The model's propulsion system features four electric motors, two at the rear with 452 hp each and two at the front with 210 hp each, resulting in a combined output of 1,265 hp. The model's acceleration to 100 km/h takes 2.07 seconds, 0.03 seconds faster than the Model S Plaid, reaching a maximum speed of 280 km/h.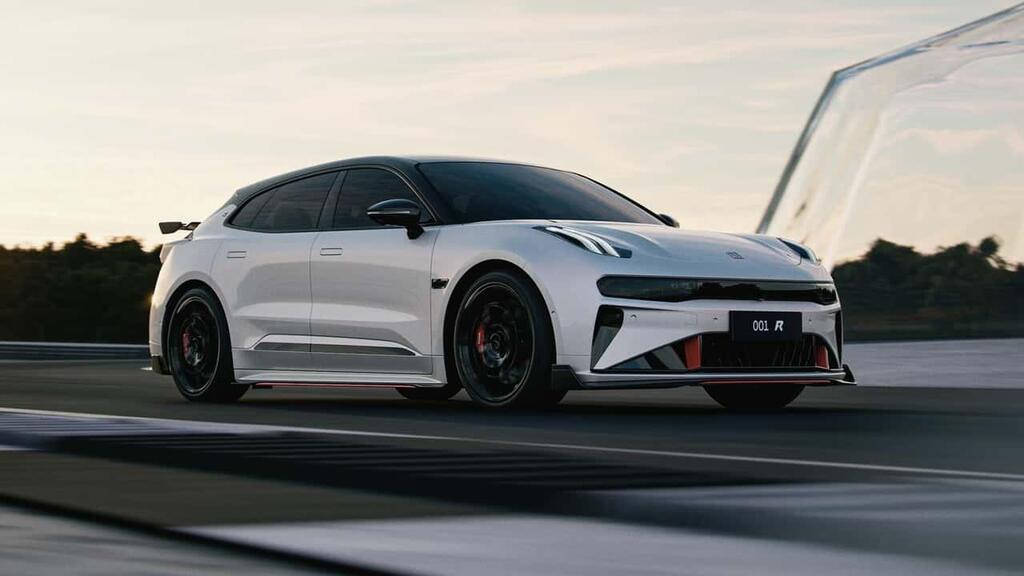 Zeekr has yet to announce the model's distance range allowed by its 100 kWh batteries, but it notes that the 001 FR's use of high voltage technology (800V) will enable ultra-fast charging from 10% to 80% in just 15 minutes.
The model's propulsion system configuration, featuring an electric motor connected to each wheel, is rare in the industry and is only found in models like the Rivian R1T and the Rimac Nevera, and it allows for dual-motor driving with torque vectoring. It also allows a turn-on-the-spot capability, like in tracked vehicles, by driving the motors forward on one side and backward on the other.
Other changes in the luxury model compared to the regular 001 include several spoilers around the vehicle's chassis and a large rear spoiler above the cargo door. High-quality Pirelli P-Zero tires, and Brembo ceramic brakes (420 mm with 10-piston calipers at the front, 410 mm with 4-piston calipers at the rear) are also included. According to Zeekr, the 001 FR is capable of withstanding lateral acceleration of 1.4G.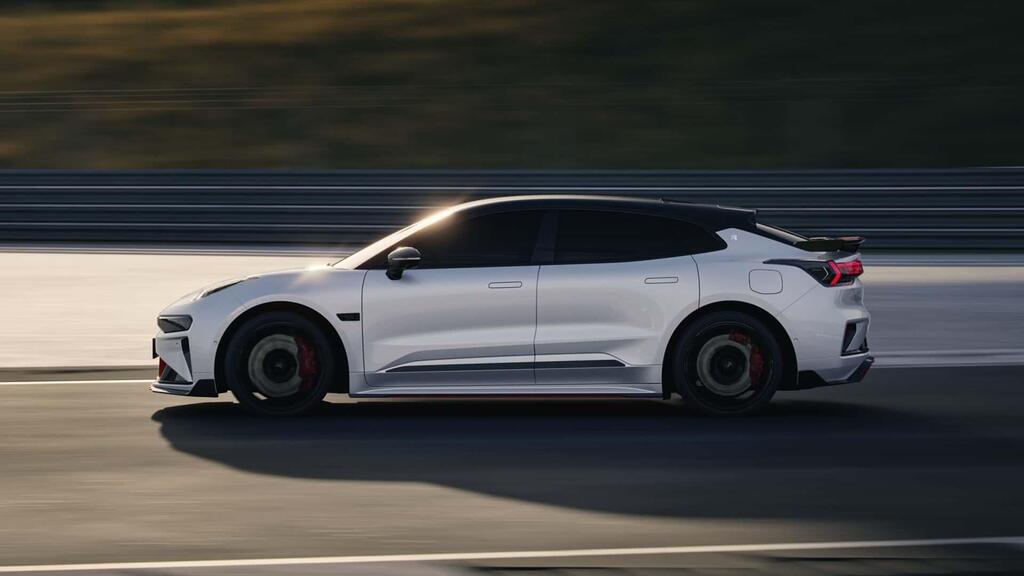 The automotive industry's transition to electric propulsion has brought about a shift in power with the elimination of advantages enjoyed by traditional gasoline companies, allowing up-and-coming manufacturers to present high capabilities and quality compared to established brands.
In Geely's case, this is particularly noteworthy as it's one of the most impressive Chinese manufacturers today and is among the few that operate as a global automotive conglomerate, with ownership of prestigious brands (Volvo, Lotus, and Smart) that grants it access to quality human capital and options in a variety of markets.
The 001 FR is shaping up to be one of the company's most impressive demonstrations of its engineering capabilities, with a performance and abilities only seen among the top of today's automotive industry.