In a departure from the previous generation's revolutionary transformation, Peugeot is taking a more conservative approach with its all-new 3008 model. While the second generation turned heads by transitioning from an uninspiring MPV to a sleek SUV, the French manufacturer has opted for an evolution rather than a radical overhaul in terms of styling.
Drawing inspiration from the cutting-edge "EV native" STLA M platform developed by Peugeot's parent company, Stellantis, the latest iteration of the 3008 showcases a design that embraces a more coupe-like aesthetic. The rear of the vehicle features a gracefully sloping roofline, adding a touch of sportiness to its overall appearance. This design choice is not purely for aesthetic purposes; it also serves the practical need for enhanced aerodynamic efficiency, which is crucial in maximizing the range of the E-3008.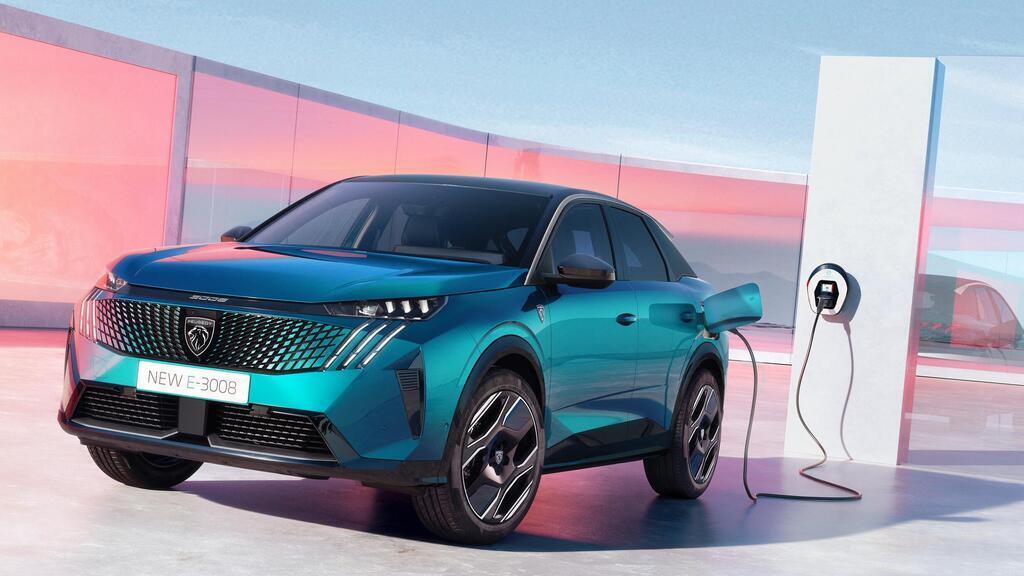 With this evolutionary approach, the Peugeot 3008 Mk3 strikes a balance between preserving its distinctive character and embracing the demands of the electric era. The result is a visually captivating vehicle that seamlessly combines style and functionality, ensuring an enhanced driving experience while prioritizing sustainability.
Peugeot's primary focus for their new car is the all-electric variant, although they will also offer a plug-in hybrid powertrain. To cater to different needs, the all-electric version will come with two battery options. The entry-level model will feature a 73kWh pack that powers a front-mounted electric motor. This setup generates an impressive 207bhp and 343Nm of torque, ensuring an exhilarating driving experience. Peugeot is committed to providing options that deliver both power and sustainability, making their new car a compelling choice for eco-conscious drivers.
Peugeot has set an impressive bar for range, with claims of up to 326 miles on a single charge. However, they're taking it even further with the 98kWh model, which boasts an astounding 435 miles of range. Not only does this version offer extended range, but it also comes equipped with a more powerful motor.
For those seeking even more performance, Peugeot is offering a dual-motor all-wheel-drive option. This configuration packs a punch with 315bhp and a staggering 509Nm of torque. It's capable of accelerating from 0-62mph in an impressive 6.4 seconds. Comparatively, the single-motor car achieves the same feat in 8.7 seconds, while the Long Range model takes just two-tenths of a second longer. Peugeot is leaving no room for compromise when it comes to speed and agility.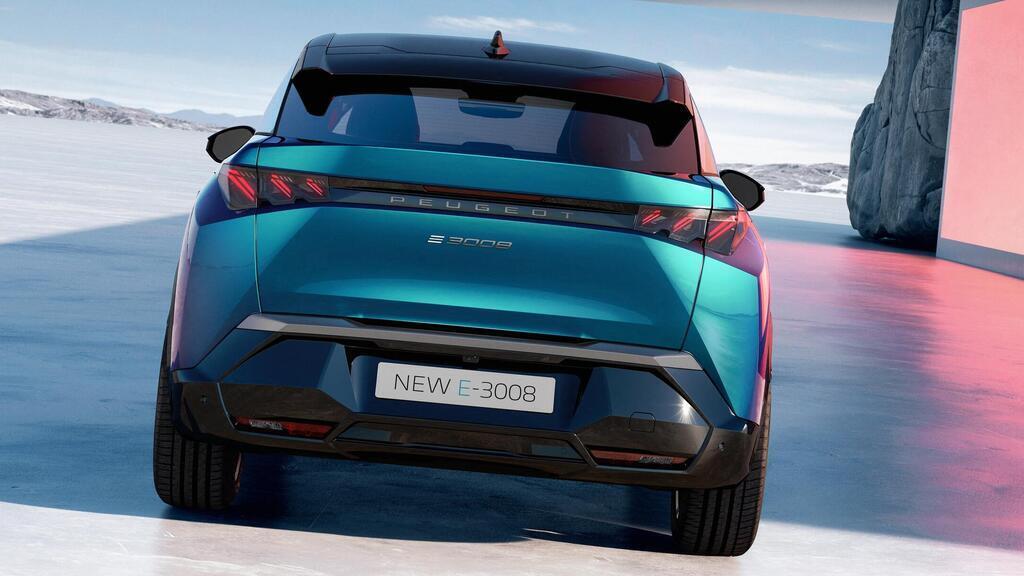 Peugeot has introduced a range of brake regeneration options that actively contribute to charging the battery while driving. These three levels of regeneration can be easily selected using steering wheel-mounted paddles. The last two modes are particularly noteworthy as they provide enough force to engage the brake lights, ensuring optimal safety. In fact, the top setting allows for a seamless driving experience, coming close to achieving the coveted "one-pedal driving" sensation. Peugeot's focus on innovative features like these demonstrates their commitment to enhancing the efficiency and convenience of their vehicles.
Its sleek coupé-SUV appearance notwithstanding, the new car delivers the same spaciousness as its predecessor, boasting a generous 520-litre boot space. You'd be well-served by sitting inside and pleasantly surprised by the ample headroom and abundant legroom in the rear seats. Not only is there ample space for passengers in the back, but the front cabin also offers plenty of room.
The dashboard is adorned with a single, elegantly curved 21-inch screen, seamlessly merging functionality and aesthetics. Positioned above the dash panel, covered in fabric for a touch of sophistication, Peugeot's new panoramic i-Cockpit adds a modern twist to the previous 3008 design.
Peugeot has equipped their latest offering with an abundance of features to enhance the driving experience. From customizable LED ambient lighting to seamless integration with Apple CarPlay and Android Auto, every detail has been carefully considered. Additionally, Peugeot has introduced a voice-activated personal assistant, providing convenient and hands-free control over various functions. The inclusion of an app store further expands the possibilities, allowing users to access a range of applications. With Peugeot's own app, drivers can conveniently pre-condition the climate control, schedule battery charging, and even check e-routing information.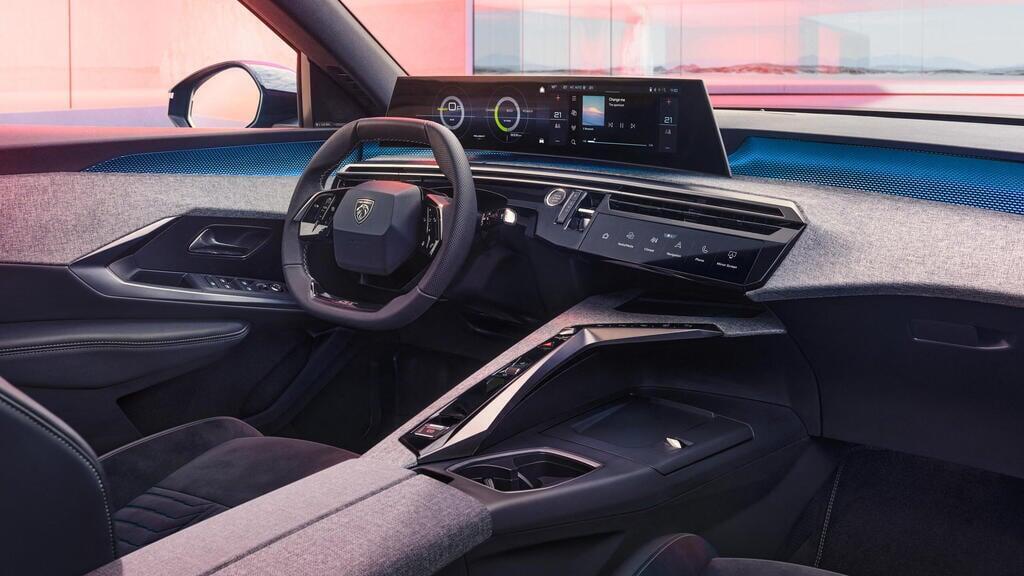 This model will be available in two distinct trim levels, with the first being the Allure variant. The Allure trim exudes a perfect balance of style and sustainability, featuring a unique half-leather effect and half-fabric trim. Notably, a significant portion of these materials is crafted from recycled sources, contributing to the impressive 500kg of green materials used throughout the vehicle. Embracing modern technology, the Allure trim also includes full keyless go, a high-definition rear-view camera, and rear parking sensors for enhanced convenience and safety. Additionally, the sleek design is accentuated by LED headlights and 19-inch alloy wheels.
With its striking two-tone paint job and contrasting black roof, this variant is sure to turn heads. Inside, the GT indulges occupants with luxurious Alcantara trim, while 20-inch wheels add a touch of sportiness to the overall aesthetic. Equipped with pixel LED headlights, front parking sensors, and a powered tailgate, convenience is at the forefront of the GT's design. Additionally, wireless smartphone charging, heated front seats, and a heated steering wheel ensure optimal comfort for every journey. For those seeking the ultimate indulgence, massage seats are available as an optional extra.
The new platform and the E-3008 prioritize safety and advanced driver-assistance technologies. With semi-autonomous adaptive cruise control featuring lane keep and lane-change assist, drivers can enjoy a more relaxed and stress-free driving experience. Autonomous emergency braking provides an extra layer of protection, while long-range blindspot warning and lane-departure correction systems enhance overall awareness and safety on the road.
Yes, there are plenty of bells and whistles, but you can't shake the feeling that Peugeot did not venture far enough to pose a threat to rival manufacturers. This comes across in performance, charging rate and existing platform limitations, all of which leave a feeling of "been there done that".