After many years of being considered as no more than a magician's apprentice, lagging behind HP, Dell, Lenovo and of course Apple Macbooks, Asus have experienced an impressive resurgence, showcasing some of the world's most eye-grabbing laptops that offer premium features in sleek packages.
And while other companies tend to be more conservative in how they build their laptops, the Taiwanese company has shown little apprehension when it comes to design language, specifically with the Zenbook lineup. Presenting the Zenbook S 13.
With miniaturization technology ever-evolving, bulky laptops have been largely discarded for the Ultrabook trend, and with Asus often leading the charge. That said, it wasn't always like this. Who can forget Steve Jobs' unveiling of the very first Macbook Air, and how it "fits into a manila envelope"?
But, as mentioned, others have since caught up, and the Zenbook S 13 offers a single-body construction made from a durable magnesium-aluminum alloy chassis, granting it both impressive durability and featherweight heft of just 2.2 lbs, and at its thinnest point, it doesn't even reach 0.4 inches. Now that's thin.
But the question remains: Does the hunt for the holy grail of "thin and light" mean you're compromising on performance or thermal management? Let's find out.
The S 13 comes in Ponder Blue, Aqua Celadon, Vestige Beige and Refined White. Yes, we know. All these overly descriptive colors make it difficult to even visualize how it looks, but that's the trend right now. In terms of feel, the chassis gives off a rustic, gritty vibe, but that doesn't mean it won't collect fingerprints over time.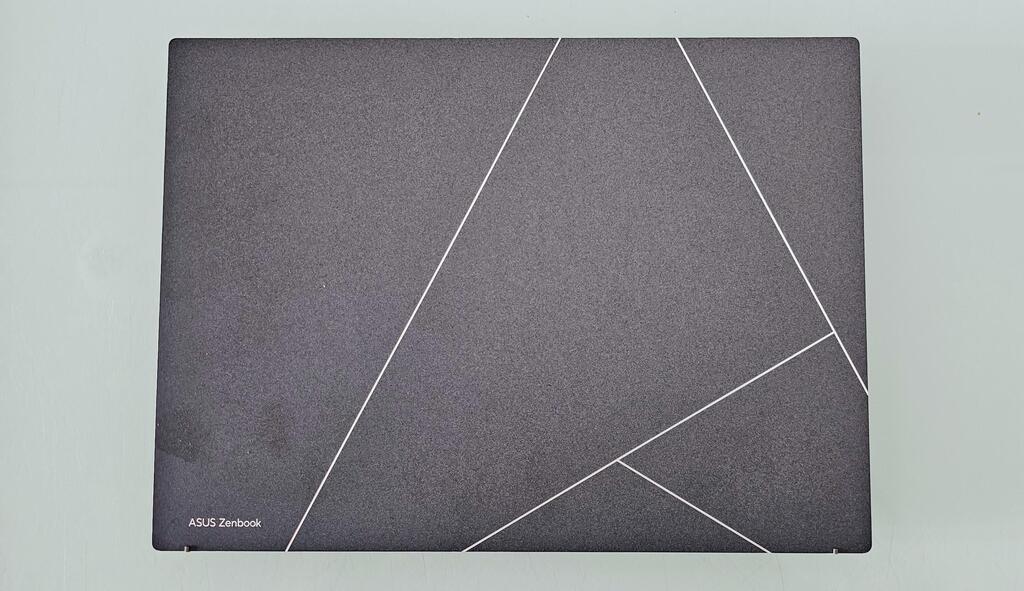 The hinge opens in a way that gives the keyboard a noticeable "butt lift", making it easier to type at that angle. A nice, subtle touch of a company that puts emphasis on how design and practicality do not have to come at the expense of one another. In terms of overall sturdiness, it passed the MIL-STD-810, US Department of Defense Test Method Standard, Environmental Engineering Considerations and Laboratory Tests.
A laptop that relishes hard work
Available in both 13th generation i7 or i5 processors, it offers 16GB of memory, 1TB of SSD storage and a 4-cell battery that while adequate, will not shatter endurance tests against much heavier laptops. Yes, miniaturization is a thing, but size still matters.
The screen is an OLED 13.3" panel with 2,880x1,800 resolution, granting it 255 pixels per inch. It's no 4K, but it's plenty sharp and since it's not a gaming laptop, it's highly unlikely you'll need this sort of over-the-top res, not to mention what it would have done to battery life. Sometimes, less is more. The aspect ratio is 16:10, giving you a bit more screen height to work with.
Screen visibility is outstanding, and color saturation can be adjusted to your liking. Response time is lightning quick at 2ms, potentially making it great for games, provided you attach an external GPU to handle the intense graphical demands of AAA titles, and at 55 nits, it's also plenty bright. The one gripe is the shiny screen coating, which could mean some disruptive glare in direct sunlight. This is definitely more of an indoors computer.
Finally, Asus offers a great typing experience
One of the company's most notable downfalls in previous iterations was the keyboard, which stood nowhere near the velvety typing experience you'd get from a Macbook. We're happy to say, however, that Asus has finally dealt with this, and this keyboard is very pleasant to work with. It provides light, tactile feedback that's easy to get used to. Completing the experience is the superb, glass-coated trackpad.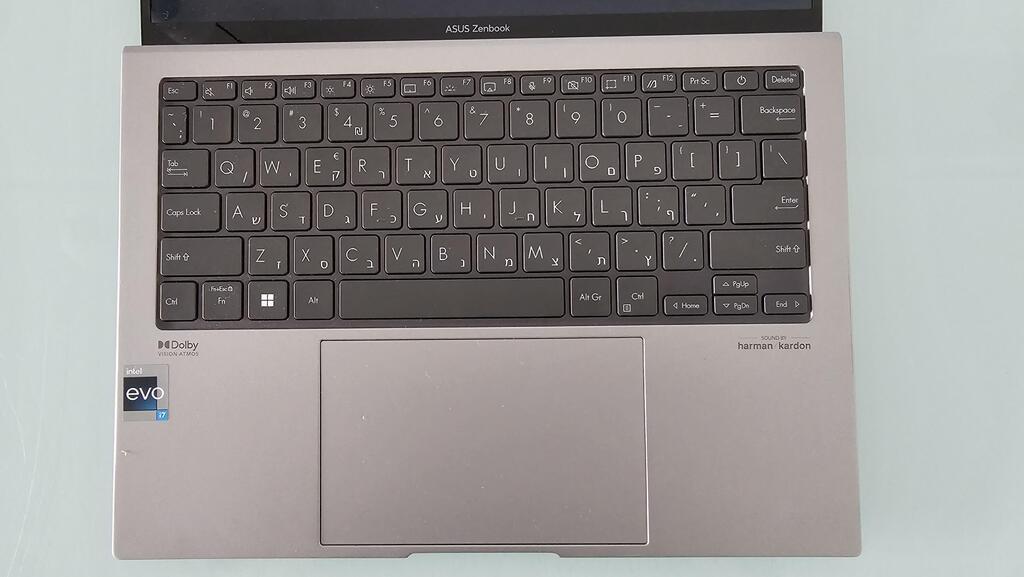 There's no touch screen or fingerprint scanner, but there is 3D face detection, and it's fast and accurate.
The Zenbook's strong point is media consumption. The Harman Kardon speakers offer a lucid, clear sound. It's not desktop-quality surround sound, but it's more than adequate for a laptop this thin, and along with the high-quality display, watching movies on it can be a lot of fun.
The S 13 also offers two USB-C Thunderbolt ports, an HDMI 2.1 port, a USB 3.2 port and a headphone jack. The webcam works well and offers a very clear image, and to round it all off, there's also a noise-canceling built-in speaker.
The Asus Zenbook S 13 features an impressive combo of a great screen, powerful hardware components and a light and sturdy frame. It's not a cheap laptop by any means, but this combination of features comes at a price, and a Macbook that offers a comparable experience would definitely cost more than this.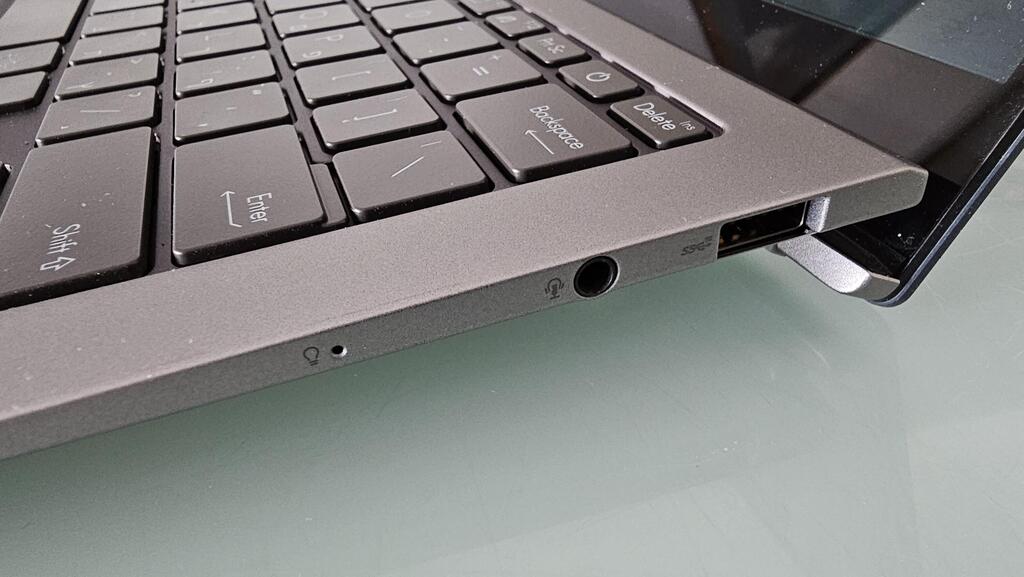 It's not the only fine Ultrabook out there. You've got the LG Gram, HP Dragonfly and Dell Latitude, but they come with higher prices along with what we deem to be an inferior display.
So if you crave a laptop that grants premium features with a good return for your money, this is one of the most worthwhile offerings on the market right now.