The advent of a folding screen, popularized by flip phones, came about courtesy of companies like Samsung, LG and Motorola. Since then, LG has taken its last mobile breath, leaving Samsung and Motorola to duke it out over foldable phone tech, with a few others trying their luck, including Google.
Samsung decided to go for the "opening tablet" style, meaning the phone folds horizontally, but once they witnessed the popularity of clamshell style vertically-folding phones, as executed by the first Motorola Razr phone, the Korean giant decided to try its hand at that style as well, and thus the Samsung Galaxy Z Flip came to be. Now in its fifth iteration, it's clear Samsung is happy it has changed course, offering both worlds.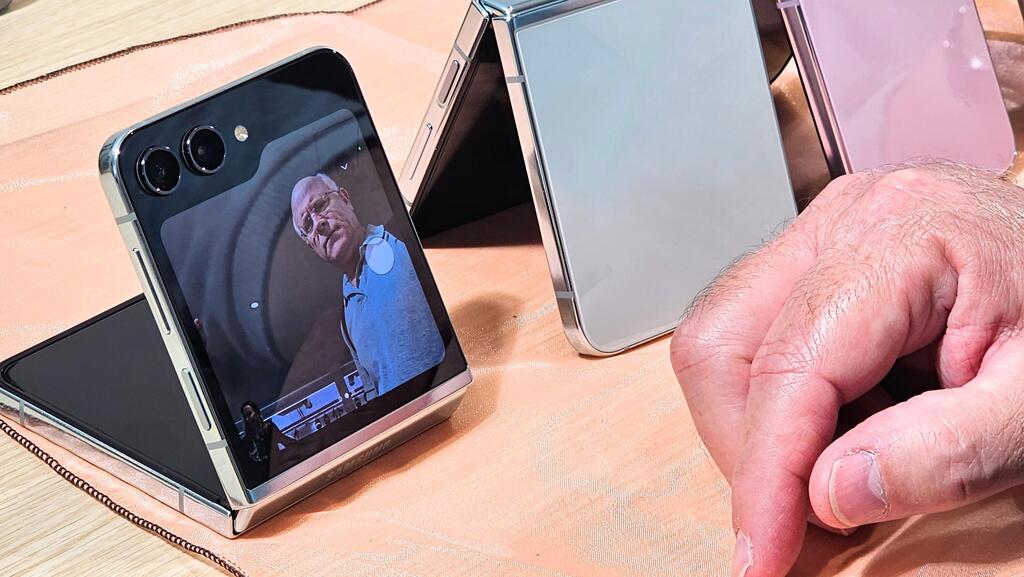 Samsung's 4th gen foldables moved around 10 million units, and even if the company did not specify the exact numbers in terms of different models, it's safe to say the flip phone was rocking the sales charts. It's more convenient, folds to a significantly smaller size than its brother the Galaxy fold, and notably more affordable.
The mark of a great flip phone is the sheer amount of applications and different ways that it can be utilized with the small outer screen, and that seems to be a field that Samsung put some emphasis on in honor of its 5th generation flipper. Additionally, the hinge mechanism has been improved, promising durability up to at least 200,000 screen openings and closings, and a more robust and shock-absorbing screen to boot. So let's see if these promises came to fruition.
Samsung has never been the type of company to dramatically revamp its design from one generation to another. Unlike the iPhone's notable differences from the 3G to the 4G and from the 8 to the iPhone X, the Koreans prefer a more evolutionary approach, thus the outer design of the Flip5 is highly reminiscent of its 4th gen brethren, but the small outer screen has been enlarged to 3.4 Inches, which coincidentally is just 0.1 inches away from the screen size of the original iPhone.
However, the screen in the Samsung case is square-shaped, which gives it a somewhat peculiar appearance, though not necessarily a bad one.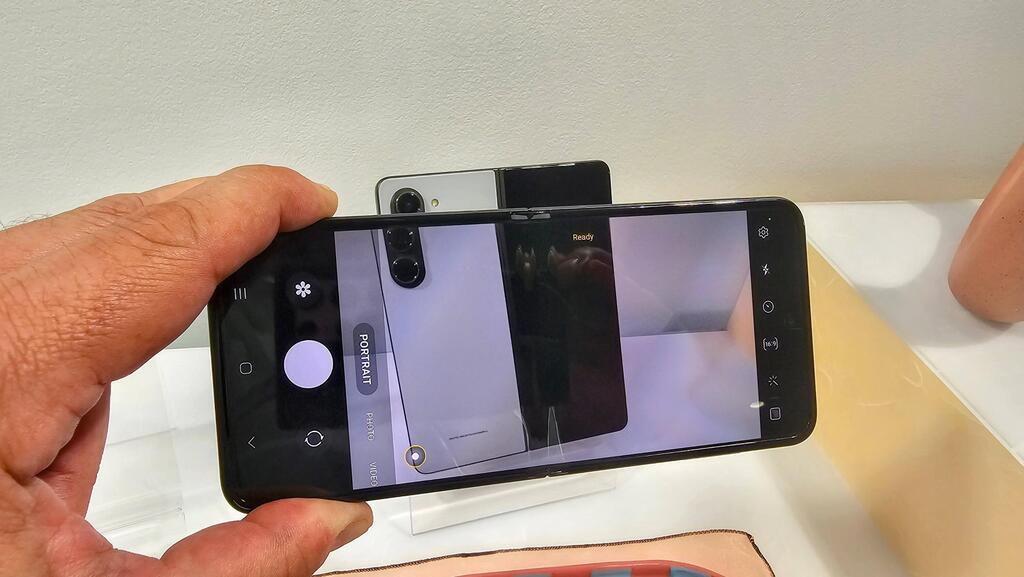 Despite the improved hinge, however, this phone is still devoid of a dust-resistance rating, so you'd have to settle for IPX8. That said, the main screen is notably more scratch-resistant than ever, promising increased longevity for the careless customer who throws his keys along with his open phone in his bag or pockets.
The outer screen is now Gorilla Glass 2, which supposedly is even sturdier than the previous generation's Victus coating. The phone features an all-around aluminum design that is meticulously built, with a magnetic mechanism to ensure the phone doesn't accidentally flip open when you don't want it to and, at 187 grams, its heft is easily manageable.
Regrettably, Samsung still hasn't figured out the beneath-the-screen fingerprint reader, opting for the more conventional power-button scanner placement instead. It's a somewhat cumbersome solution, though not a deal-breaking one. With its glass coating, it's a slippery little devil and the two camera lenses on the top left corner of the phone don't do much to aid in the matter. All of that means that you have to be somewhat mindful of how you place it on any smooth surface that isn't entirely parallel to the ground, as it might slip away on you.
The flip's design language seems to throw a subtle wink to a more predominantly female, fashion-conscious audience, which could also include various social media influencers and viral content creators. While flipped shut, you can still take videos and selfies to your heart's content, thus optimizing convenience for the lazy among us. The company has said it has been listening to its ardent supporters, taking their suggestions to heart.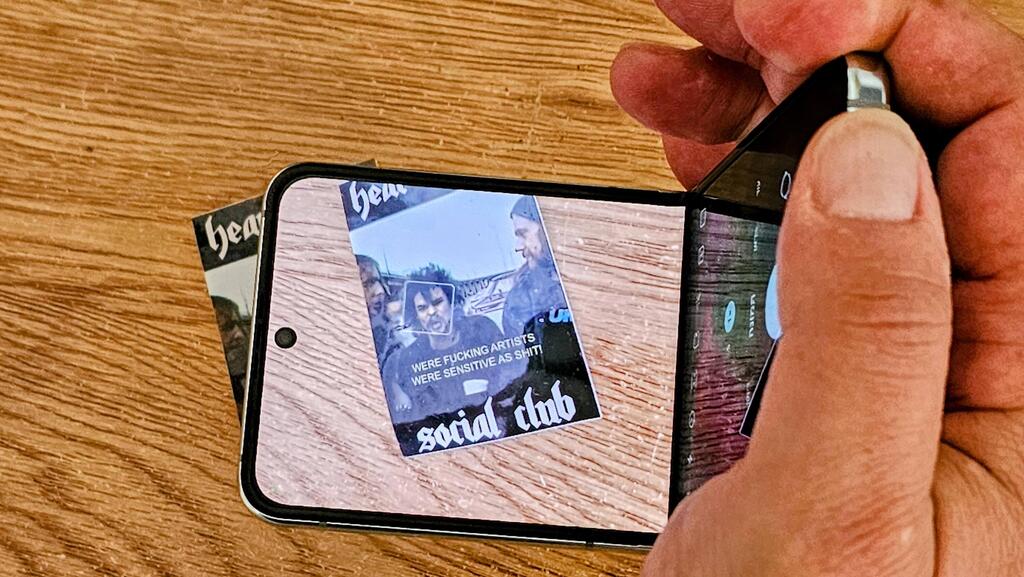 The flip is available in... we were going to say colors, but hues would be a more accurate word. The four variants are Cream, Graphite, Lavender and Mint.
Let's talk about the screen, traditionally Samsun's strong suit. The Flip5 offers a Full HD, AMOLED 2X panel with a 120 Ghz refresh rate, a feature more notably obvious in heavy gaming rather than rudimentary scrolling.
Maximum brightness is also receiving a boost, up to 1,750 nits, which means the screen should be legible enough even in direct sunlight. The outer screen, however, maintains a humble 60 Ghz panel with 720X748 resolution. It is the outer screen, after all, and Samsung is assuming you won't be using it as much.
The processor is the well-known 2nd Gen Snapdragon featured on Samsung's S23 flagship, so it's quite snappy and responsive in everyday tasks, but since the company had to fit it inside a thinner flip, some gaming-related throttling could be a bit noticeable here and there.
And speaking of heavy gaming, these tend to capture a lot of storage, and the flip comes in either 256 GB or 512 GB configurations.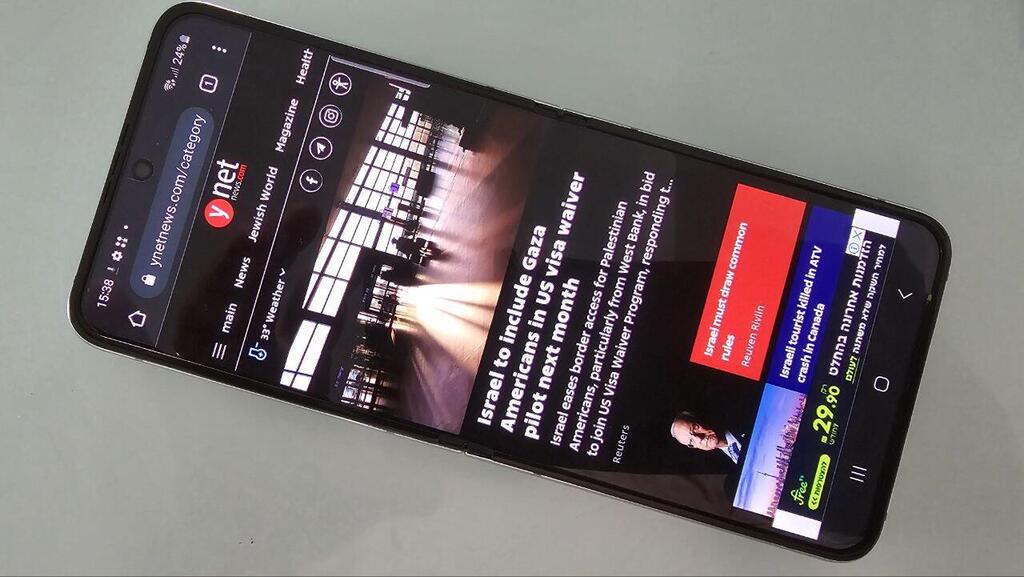 The 3,700 MaH battery is present and accounted for, though it will be split in half to accommodate the flip screen structure, but that matters little for the consumer. Fast charging means a full charge from zero is possible in about 70 minutes or so. You could, in fact, call the Flip5 a sort of S23 with a flip screen, and that's quite the compliment.
Powering the unit is Android 13, coated over Samsung's One UI 5.1.1, specially optimized for the flip screen edition. The most commonly used apps, like Whatsapp, Facebook and YouTube work beautifully on the outer screen, saving you a lot of hassle of having to flip the phone open to enjoy one-handed, approachable entertainment and interaction. Native Samsung apps, naturally, are all perfectly optimized for the outer screen.
And generally speaking, content consumption is something the Flip5 handles well. The screen provides excellent viewing from any angle and any medium, including video clips, photos and gaming. Audio-wise, the speakers provide a highly-dynamic sound, and the conversation-recording feature works as well as ever.
Cameras: Small but notable improvements
Both the main and the wide-angle cameras feature a 12 MP sensor, with the former equipped with optical image stabilization and huge, 1.8-micron pixels for allowing more light into the shot, though at only 1/1.76", the diameter of the sensor is not particularly impressive in 2023 standards. That said, both day and nighttime shots turn out excellent, for the most part.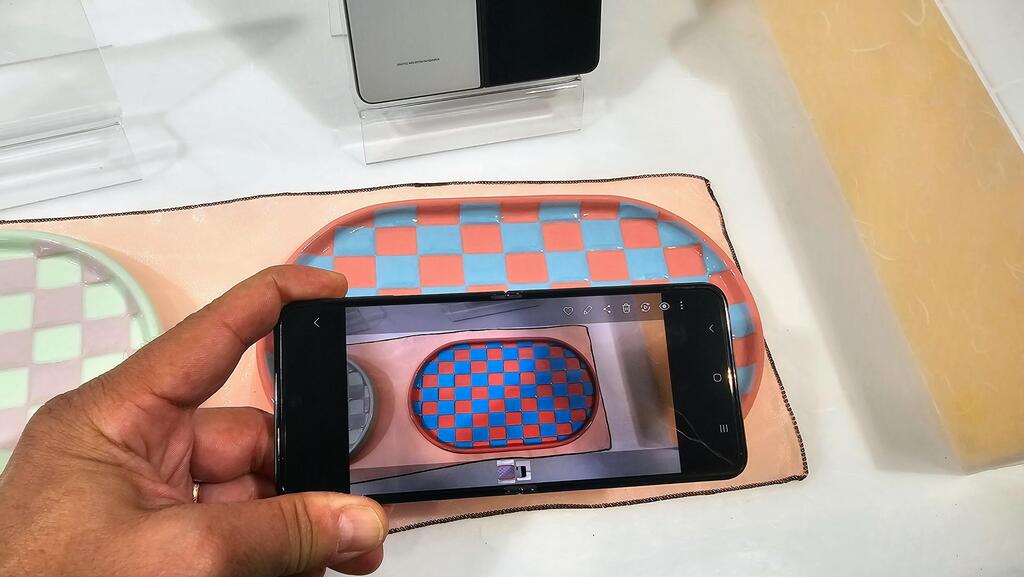 You can thank the Snapdragon processor for much of that, as the cameras rely quite heavily on computational photography. The selfie camera is the same resolution as last year, but the shutter is ever-so-slightly larger, also allowing for more light.
Interesting detail: Qualcomm, the company that develops the Snapdragon's photography array, has offices in Haifa, in northern Israel.
In terms of convenience, the phone's flip feature allows you to hold it half-open, L-shaped, while conducting video calls.
Overall, it's a fine camera array, but - at least in terms of video - it still does not rival the iPhone or the latest Huawei offering.
Conclusion: Influencers and small phone fans rejoice
Starting at $999, the high price does not necessarily stem from the phone's premium features as it does from the unique characteristics it offers from a well-known company that has global appeal.
If you're looking for a highly-pocketable phone, or one that would allow perfectly-manageable social media features, this is a rather obvious choice. Keep in mind, this is not the phone to take with you on a mountainous journey or extreme sports, as its flip configuration is not exactly ideal for unruly conditions.
It is, however, a very mature and responsible take on the idea of a flip smartphone and, as such, it is quite worthy of consideration.