There were eight distinct announcements made in the latest Wonderlust event that Apple threw in Cupertino, California on Tuesday, introducing the iPhone 15. Here they are:
Farewell lightning port, welcome USB-C
A decade after Apple introduced us to their lighting port, the entire iPhone 15 series, four models in all, is moving to the well-known USB-C port that Android users (as well as iPad users) have known for quite some time now. Apple is doing so in order to conform to the latest legislation passed by the European Union, stating that, by fall 2024, all smartphone manufacturers will have to exclusively use the USB-C port. Much to the chagrin of iPhone users around the world, it will force them to purchase new chargers, (Never mind that Apple has not provided them in the box for years), but on the flip side, it will also facilitate an easier charging routine with other Android users.
iPhone 15 and iPhone 15 Pro with a dynamic Island and a 48 megapixel camera
Both standard size models of the new iPhone 15 series (Standard being a relative term, since a 6.1" display is already pretty big) have now received the much-awaited dynamic Island that was previously introduced in the iPhone 14 pro and iPhone 14 pro Max. Practically, we're talking about a notification window that is interactive and changes size according to the notification given, additionally enabling you to control and receive information from various applications throughout the phone. The camera array of the base models have been upgraded with a 48 megapixel sensor and a UWB (Ultra Wide Band) chip to upgrade the devices location capability. On the not so bright side, the base models will have to make do with last year's chip, and A16.
An all new Action Button for the Pros and a titanium alloy
Both the iPhone 15 Pro and the iPhone 15 Pro Max will be made of a new titanium alloy that will make them both lighter and more durable at the same time. On top of saying good-bye to the lightning port, there are also nodding adieu to the mute switch that has long been a mainstay in all iPhone models that came before it. What will replace it, you ask? An action button that is customizable and can be used to either launch the camera, activate the flashlight or perform other tasks. The newly introduced and much awaited USB-C on the Pro models is a USB 3 standard, which enables a much faster data transfer rate. Both Pro Models will now have Apple's latest and greatest microprocessor, the A17 pro.
iPhone 15 Pro Max gets a periscope camera and $100 price hike
This year, Apple has decided to go further than just differentiating between the standard and Pro Models, now making a substantial difference between the iPhone 15 Pro and the iPhone 15 Pro Max. Carrying a price tag of $1,199, which is $100 more expensive than the previous iteration, the iPhone 15 Pro Max is by far the most expensive mobile phone Apple has ever created. But there's a reason for that. It is the only model to receive a new X5 Zoom Periscope camera, while the smaller iPhone 15 Pro will have to make do with an X3 zoom. Coincidentally, both will be able to take 3D video clips that are watchable via Apple's New Vision Pro headset that is set to be released early next year.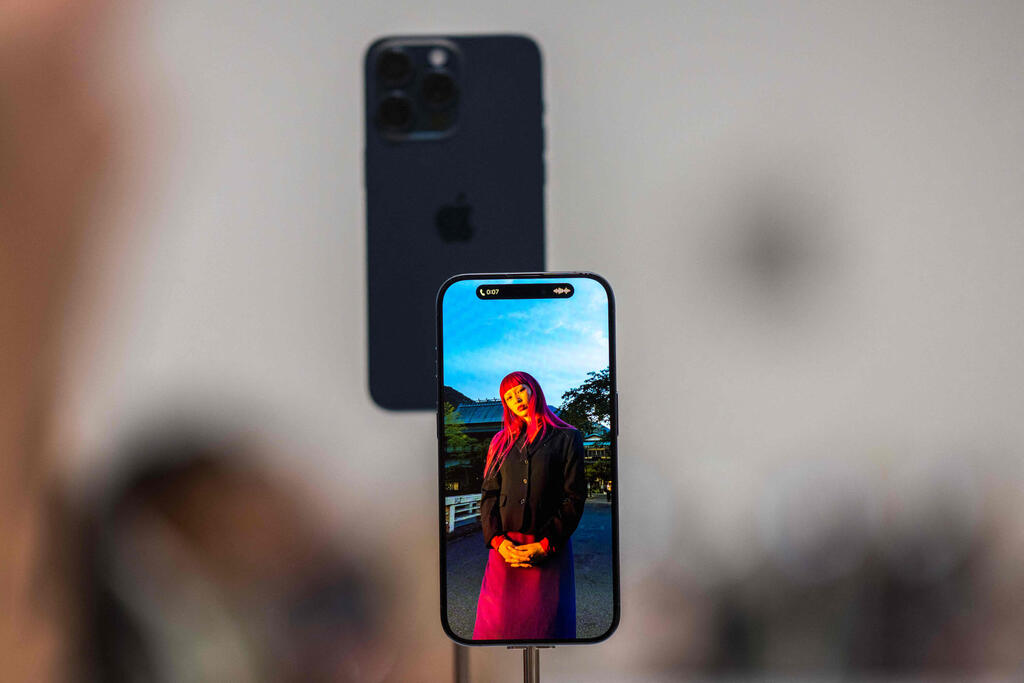 Car problems? Apple is here to help
Last year, Apple added a new satellite capability to its iPhones, enabling users to send SOS messages from distant locations that have no cellular coverage. This year it has expanded these capabilities with a new feature called Roadside Assistance via Satellite, enabling stranded motorists to call for help via text message. This feature is launched in association with the American Automobile Association and will be given to all iPhone 15 and iPhone 14 users in the US for free for the next two years. Satellite telephone calls? We're still waiting for that, and that is likely to be featured at some point as well.
Airpods Pro receive USB-C and something extra
If the iPhone is moving over to the USB-C world, why not equip the Airpods Pro as well? The latest version of Apple's very popular earbuds are not simply making do with the new USB-C port (which coincidentally means you can charge it from the iPhone and vice versa), it is also offering improved sustainability. The Airpods Pro will now meet a certification standard of IP54, for the first time offering dust resistance, as well as water. Additionally, they will now support Lossless Audio with lower latency when attached to the Vision Pro headset. The price for these new Airpods Pro remains unchanged, standing at $249.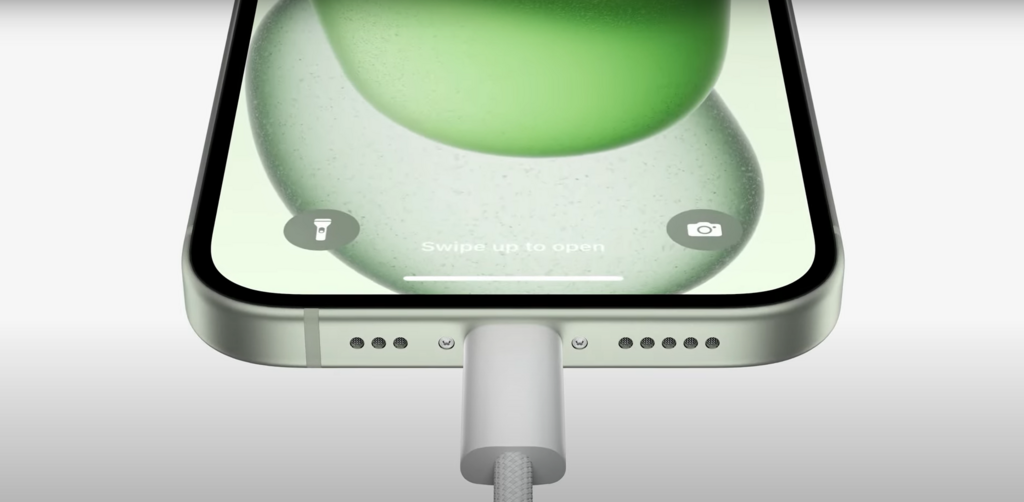 Two new types of Apple Watch with innovative finger gestures
Apple also announced a new Series 9 Apple Watch as well as a Series 2 Apple Watch Ultra. Both models have been stocked with a new chip called S9, featuring increased brightness. That said, the most innovative feature is called Double Tap, which enables receiving calls, turning off your alarm clock and executing other actions by double tapping your index finger and thumb together. The new series 9 Apple watch will start at $399, and the new Apple Watch Ultra will begin at $799.
Apple is now greener than ever
The tech behemoth dedicated a substantial part of Tuesday night's grandiose event to make it clear to the pubic just how environmentally friendly it truly is. Some of the new series 9 Apple Watches, for example, are now carbon neutral for the first time. Apple has also decided to no longer sell any accessories made of leather, such as watch straps and iPhone cases. Additionally, the company announced significant progress toward the goal of being completely carbon neutral by 2030.