The strengthening of the dollar globally is also impacting exchange rates in Israel, with the dollar strengthening in Israel on Tuesday by about one-third of a percent in continuous trading compared to yesterday's representative rate. This comes as the shekel weakens against the basket of currencies by about half a percent against the euro. The representative rate of the dollar is set at 3.84 shekels, while the representative rate of the euro is set at 4.03 shekels.
On Monday, the dollar rose by 0.13% to a representative rate of 3.8290 shekels, while the euro's representative rate dropped by 0.23% to 4.0439 shekels, due to the strengthening of the dollar globally against all major currencies. Against the euro, the dollar is trading around 1.04.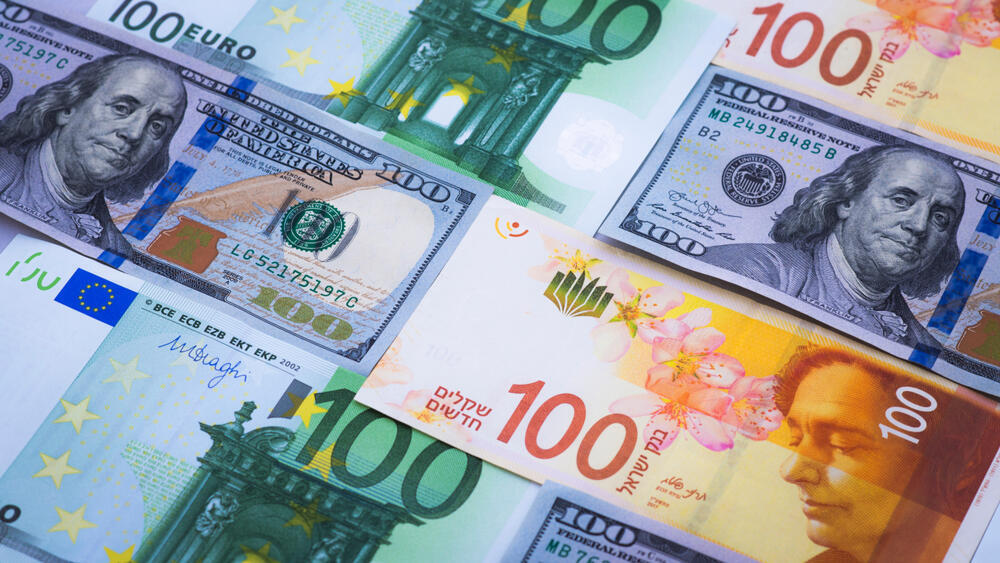 The rise in the dollar, just two months after the surprising credit downgrade of the United States, is due to recent positive economic data presented by the US economy, while in Europe, inflation has indeed decreased significantly, but there is still a threat of stagnation on the continent, while economists believe that the threat of stagnation in the United States has receded.
With regard to the shekel, the Bank of Israel has already stated several times that there is an excess of at least 10% in the exchange rate of the local currency against the dollar, due to the implications of legislative reform and political instability.
Israel is awaiting the setting of the interest rate policy of the Bank of Israel, which will publish the interest rate for the next six weeks, for the last time in 2023, on October 23. There is a difference of opinion regarding the central bank's policy, whether it will raise the interest rate by a quarter of a percent in October and possibly not change it, or whether it may raise the interest rate in December. Economic factors, including those in banks and in the Ministry of Finance, estimate that the basic interest rate in Israel at the end of 2023 will reach 5.0% (compared to the prime rate of 6.5%), marking the end of the current wave of interest rate hikes.
The Bank of Israel is primarily waiting for the percentage increase in the September index, which will be published a week before the interest rate announcement. A high rise of more than 0.2% (the percentage increase in the September index in 2022) will lead to further increases in the annual inflation rate in Israel, which crossed the 4% threshold in the past month and reached a high rate of 4.1% in the last 12 months, while the government's inflation target stands at 1%-3%.