LinkedIn
, the social media platform focusing on business and employment, saw 5.2 billion users log in between March to May 2023, each instance being around seven minutes long. However, these numbers don't tell the whole story.
In those seven minutes, most of the users were likely browsing through posts that dealt with personal achievements and self-promotions rather than checking out job offers.
While most of the logins to LinkedIn are from the United States, users in Israel say that activity is slowing down, with fewer professional achievements to share and a lot more job seekers onsite.
When the job market slows down, the social network becomes more competitive, making it harder to stand out. So how can you maintain an active, engaging, and relevant LinkedIn profile that may lead to new career opportunities?
"LinkedIn is a world of its own, and effective use of this tool can have a significant impact on our careers," says Mor Hirshberg, a recruiter in Augury, who has over 30,000 followers on LinkedIn. According to her, it's essential to optimize your profile regularly, meaning updating your skills, achievements, and past roles.
"Keep in mind that recruiters search for specific keywords, so it's important that your past roles match those keywords or are as close to them as possible. Moreover, a concept that many overlook, but becomes much more meaningful during times like these, is participating in professional groups and discussions," she says.
"In periods when things move slowly, being active in groups will help you stay updated, be the first to know about available job positions and career advancement opportunities, and build connections with key players in your industry," Hirshberg recommends creating and sharing content since its impact on the visibility and exposure of your LinkedIn profile is tremendous.
Despite the slowdown in the job market, LinkedIn is still relevant for job hunting, says Hila Alpher, head of talent acquisition at Earnix.
"The truth is that many people are satisfied with just having a LinkedIn profile or downloading it as a file to replace a written resume. A LinkedIn profile serves as a business card for many positions. People tend to check a person's account prior to major meetings with them," she says.
However, according to her, the impact of an active LinkedIn account isn't really straightforward. "On the one hand, being active on the platform, posting professional content that adds value to the network, can turn you into a brand – your name will appear more frequently, and you become recognizable in your field. This can lead to more job inquiries, taking part in meetups and conferences, podcasts, articles, etc."
"It also helps when interviewers are already familiar with your name," she adds. "It helps break the ice and starts the interview on more familiar ground. But be cautious; sometimes the professional image we see on the network isn't necessarily what we want or need for the role. As an interviewer, don't rely solely on LinkedIn when making hiring decisions."
"On the other hand, many people find jobs even though they haven't updated their profile in years, especially in highly demanded technology-related fields," she adds.
Recruiters find the number of your followers or connections on LinkedIn interesting mainly for technical reasons. The more followers you have, the higher your profile appears in searches, and your posts reach more people. Recruiters who don't have LinkedIn Recruiter licenses may find it more challenging to reach people with fewer followers.
"There's an advantage in hiring employees who lead communities or have many followers. Being opinion leaders in certain fields can attract more candidates, strengthen the employer's brand, and enrich the company's employees with community-related meetups."
LinkedIn is a means to your next career advancement; it isn't the goal. "If you're currently looking for a job, that's great, and you probably have some free time. Take a nice course, volunteer, or even head an interesting project. After you've done something interesting in 'real life', post about it," says Lior Avisar, owner and founder of TYM, which helps entrepreneurs build their personal brands through LinkedIn.
"What should you post? Although LinkedIn is a professional network, the working world has various and diverse aspects. Posts about fundraising failures, extended job searches, trying to balance work and personal life, and professional dilemmas have a place on LinkedIn. Remember that LinkedIn is a social network, and on the other side of the screen, there are people, just like you."
"The content you post should connect with them, interest them, and maybe even excite them," she adds. "So try to bring yourself into the content. And I don't mean ChatGPT. Most people can recognize these posts and, in most cases, don't even read them."
Ami Aharonovich, general manager at Aerospike Israel, notes that posts written in Hebrew often receive higher exposure and engagement. "The ability to localize content and adapt it to your readers, whether through the right images or language or writing style, can be significant."
"These days, when market activity is slower than what we've known in recent years, I recommend writing and generating as much content as possible around current topics, that address specific professional areas," he adds.
"For example, at Aerospike, we deal with the database field, and in the past year, we've seen that everything related to efficiency in the field attracts the most attention. Therefore, most of my content touches on that specific point and doesn't have to do with the database field in general."
So, how can you continue to keep an active and standout LinkedIn account even during market slowdowns?
1. Publish content regularly
: The key to staying relevant on LinkedIn is creating valuable content for your relevant readers, aligning with your professional goals, while turning you into an opinion leader in your field.
Write posts and articles regularly, whether it's daily, weekly, or monthly, and engage in discussions – comment on others' posts, actively participate in groups and forums. One tool available on LinkedIn is writing short articles in addition to posts. While articles may receive less exposure than posts, they are effective in search engine optimization and establish you as an expert.
The most populated times on the network are between 9 AM to 5 PM or, in other words, during working hours, with Mondays being the day with the highest traffic.
2. Write about work-related topics
: LinkedIn is a professional network, and the most read posts are usually those related to the working world. Save posts about overseas trips or cat videos for other social media platforms. LinkedIn is the place to discuss work-related trends, experiences, successes, and professional challenges.
When it comes to sharing successes, avoid falling into a template of briefly sharing your experience at the event. People don't care for such posts. Instead, provide genuine value, something readers can benefit from.
3. Be curious
: Your genuine interest in your professional field can't be faked. When we're genuinely interested in a particular topic, we read about it not just because we have to, but because we think about it outside working hours. This will come across in the posts you write. If your profession isn't your 'passion,' don't force yourself to write posts about it. Write about other topics that genuinely excite and interest you.
4. Be authentic
: Posts with a personal touch are more engaging. While LinkedIn is a professional network, readers still appreciate stories. Good stories are the ones focusing and uncovering hardship and weakness, not only successes.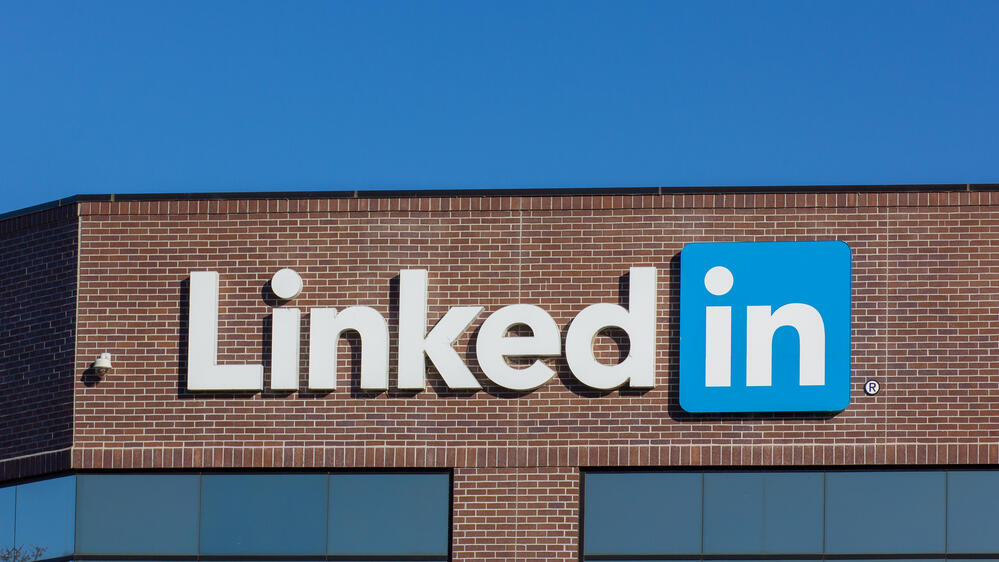 5. Provide value
: You might've come across LinkedIn posts that only talk about successes or seem like self-promotion. People tend to scroll past such posts, hoping to find content that truly teaches them something new, amuses them, or excites them. Your knowledge might seem obvious to you, but for many others, it can be fresh and eye-opening.
6. Engage in discussions
: To establish yourselves as experts in your field, you can also comment and participate in conversations initiated by others. Participation in communities and discussions can also help you stand out and expand your influence.
7. Write for your target audience
: Define who you want to read what you write. Are they potential employers? Colleagues? Write for them, about topics relevant to them. LinkedIn users come from three main industries: technology, healthcare, and finance. Keep this in mind when defining your target audience.