Back in the 60s and 70s, Jon Voight had established himself as one of Hollywood's brightest young stars with untold charisma and boyish good looks. In a more advanced stage of his career, he became increasingly involved in action movies.
Fast forward to the present day, and the 84-year-old has had a tumultuous life. For many, he is known either as Angelina Jolie's father or as Hollywood's most boisterous conservative.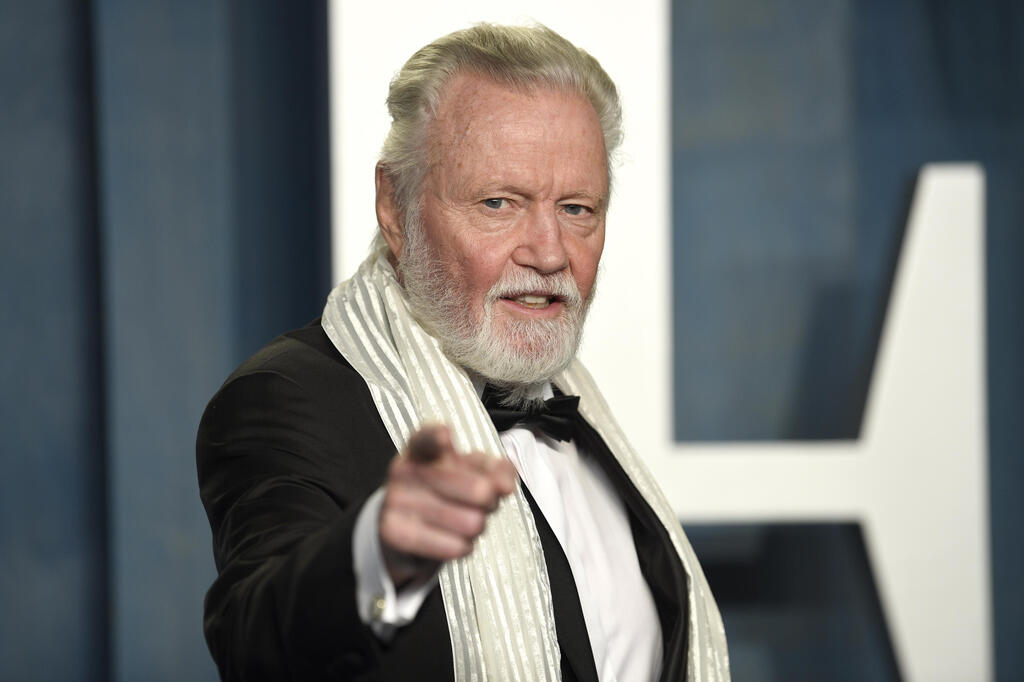 He came into the fore with his Academy Award win for 1969's "Midnight Cowboy", through 1985's thriller "Runaway Train" and all the way to "Mercy", which came out just weeks ago.
From a political perspective, one can easily notice the ideological shift he has experienced that made him stand up for Donald Trump and Prime Minister Benjamin Netanyahu, to whom he refers as "Israel's greatest blessing".
Despite the notable success, Voight has experienced ever since "Midnight Cowboy", where he portrayed a naïve sex worker named Joe Buck, playing opposite another cinema legend, Dustin Hoffman, Voight has largely chosen to shift to a more rugged, Alpha-male persona in his subsequent projects.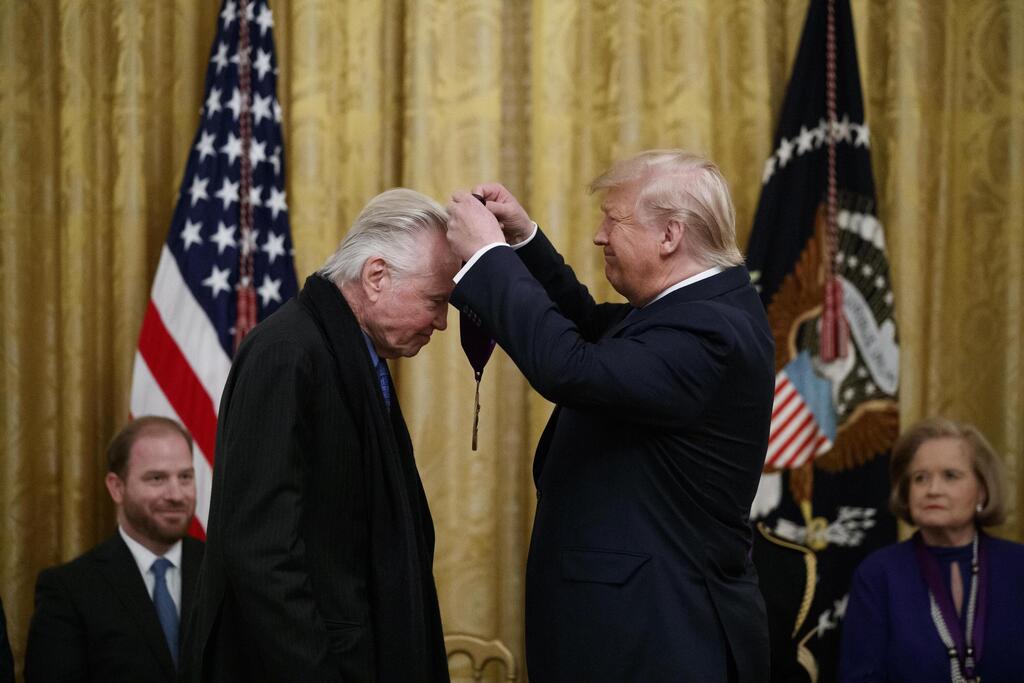 And then, Runaway Train came along, and Voight showed the world that he's more than just your typical Hollywood pretty boy, and actually portrays tough guys, thus expanding his thematic repertoire.
Andrei Konchalovsky's legendary thriller had Voight portray escaped convict Oscar "Manny" Manheim. "I made that movie and it changed my career. Because at that time, people were thinking of me in a certain way. The young leading man or you know, this soft, gentle fellow, whatever it was.
"And then, of course, I played this very hard criminal, and it was very successful, and I worked hard at it to do it."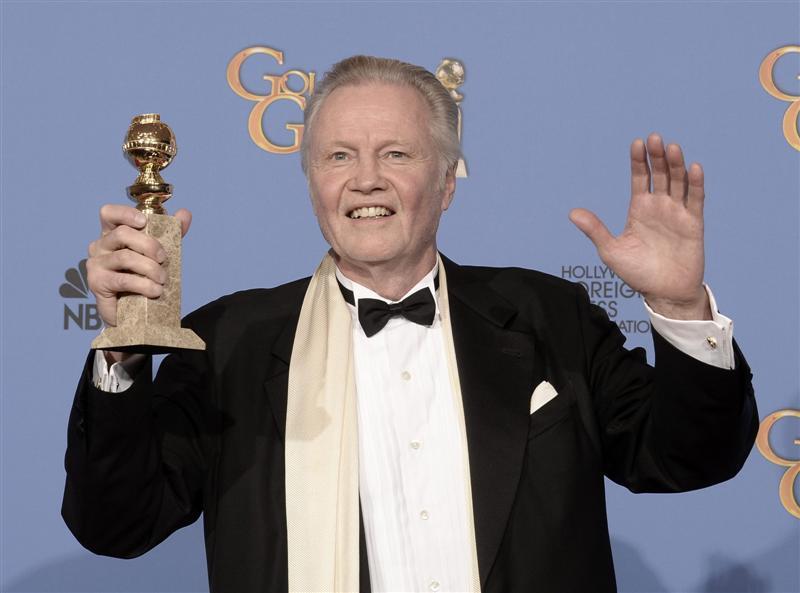 In "Mercy", Voight plays an aging antagonist who takes over a hospital, opposite a frightened but skillful mother who does her best to save her son, and looks suspiciously like Lara Croft while doing so.
Taking issue with today's more "woke-minded" features, Voight says that "some of those old films now are being questioned, but they told the truth. Why do you want to eliminate Mark Twain from the schools?"
"I think that's a bad direction for us to go in. Yeah, and definitely 'Mercy' is not going in this direction. Parents say, 'how do we raise our children so they can be healthier and better than we were?' Maybe they can be stronger and better and wiser than we were'."
You've been very upfront about your objection to the American left. It couldn't have been easy on your career.
"I think most people understand being woke is a lie. We have a political disease. If someone has a problem, we try to help people solve their problems."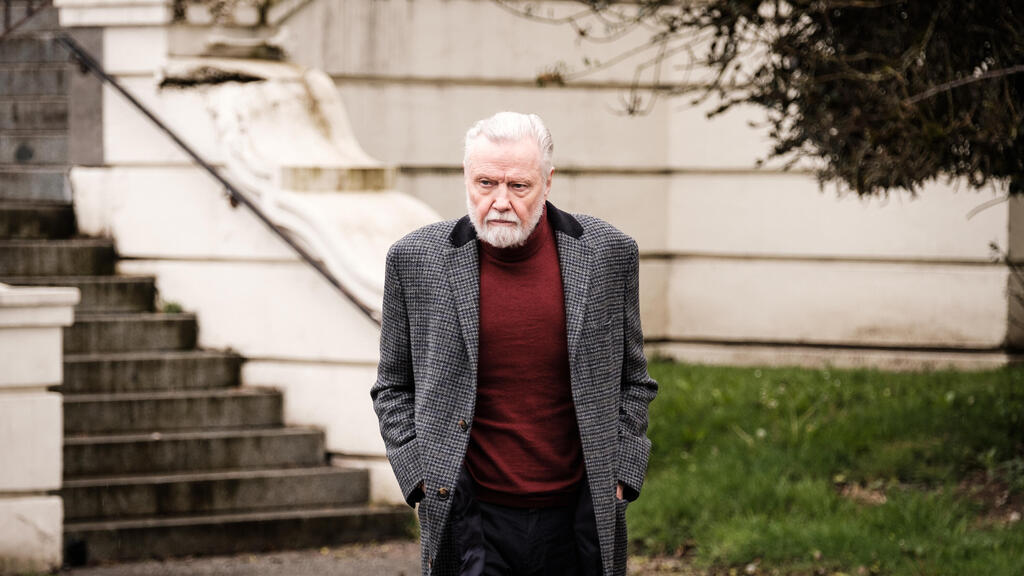 Voight's conservative outlook is reflected in his thoughts about Israel, which he has visited multiple times, as well as American politics. He has been quite critical of the Democratic Party, which he views as hostile to the Jewish state.
His Judeo-Christian affirmations also come across in the way he grew up as a kid in Yonkers, New York. "I was born in 1938. So, when World War II happened, I was a very, very young child. And I grew up in a family that was very poor and my father was a golf professional.
"And he worked at a Jewish country club. German Jewish country club and there was a lot of antisemitism at that time. And when I was a little kid, I knew that this group of people, the Jewish people that own this club were the people who helped my dad put food on my table.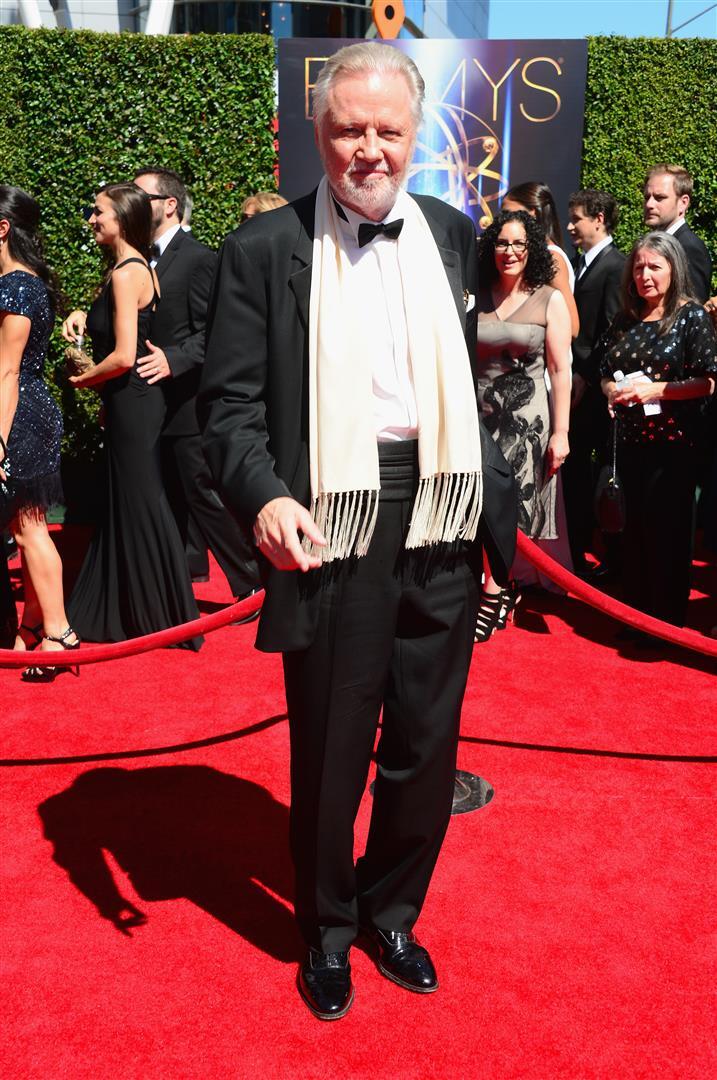 "I knew that those people made this club, the people who founded this club made this club because they couldn't get into other clubs. Can you imagine? Just because they were Jewish. So what did they do? Did they complain and march in the streets? No, they bought land and they made their own club."
Voight says his connection to the Jewish community extended beyond his family. "I was raised Catholic, I have been associated in that way. I love all religions in a way. I have some association with every religion."
You were 10 when Israel was founded. It must have left an impression.
"I know that this people came back to the land because of this amazing miracle, that happened that Russia signed off on it and America signed off on it.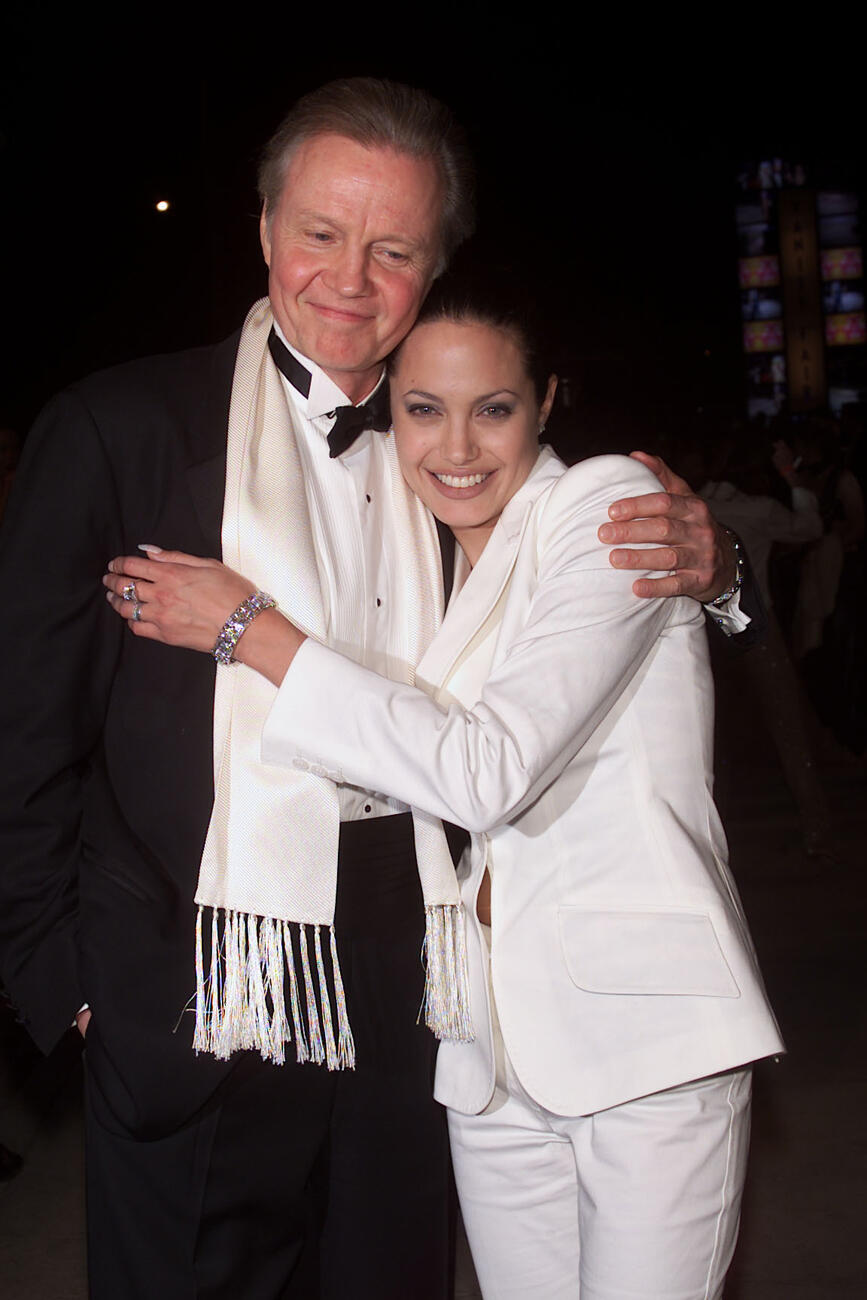 "And it became a state. Not given the total promise that God had made to them, or that the League of Nations had made to them. But they took what they could get at that time and they became a state and it was a beginning. And then we've seen all the dangers and difficulties that they've survived of this point."
You must be aware of the political turmoil happening in Israel.
"I have to say, Benjamin Netanyahu has been the greatest blessing for this nation in the time that I have seen them, at a time when they're under threat from Iran and even from our own administrations, they've been in danger and they're in danger.
"Now once they're going to survive this, and they will be what God promised, which is the guiding light of nations."
Despite his age, Voight still shows remarkable physical capabilities, well exemplified in his new movie. "Life is very short. As you know, when we see these great athletes and they get to be 36 and they feel like they're done. And so, I'm very fortunate that I'm still working."