Warning - Major spoilers ahead! Proceed at own risk!
If you're a gamer and you own a Playstation, there is practically no chance you haven't heard of The Last of Us, a game set in a post-apocalyptic America, after a fungus called Cordyceps has mutated to the extent it is able to burrow into the human brain and alter its behavior, focused on infecting as many people as possible.
Every person that is infected, turns into a monster that seeks to infect others by biting them. If you're bit anywhere, you have a day at most before you turn into a mindless zombie who will do anything to bite the next person that comes across your path.
The United States collapses almost overnight. A single father named Joel, who works as a contractor, scrambles to save his daughter Sarah, and as they try to escape the Texas town they live in as everything around them crumbles, his daughter is fatally shot.
The story jumps 20 years forward. Joel is a smuggler based in Boston, living in a quarantine zone as the infection has brought humanity to its knees. Inside the zone, you have a military dictatorship called FEDRA. Outside of it, mindless hordes roam, looking to infect any human they come across.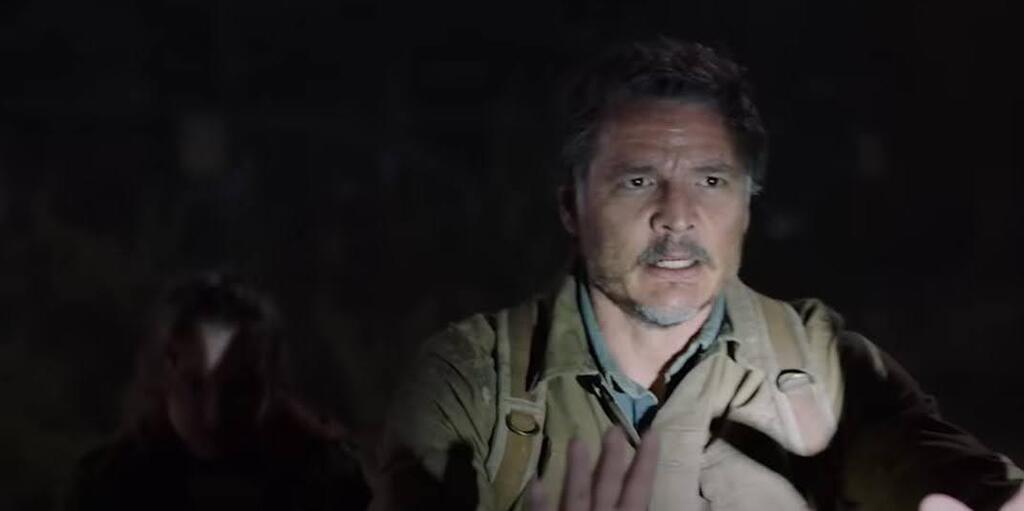 Joel is approached by a group of rebels called the Fireflies, who ask him to smuggle a 14-year-old girl named Ellie, who is both very smart and very rambunctious, to a group of Fireflies outside the zone. Why her? Apparently, she has somehow developed immunity and could be the cure to the Cordyceps infection.
But, as things do in this hopeless world, everything goes bad and Joel is forced to smuggle her to the other side of the country alone. Together, they face off hordes who seek to infect them and unruly groups of humans who seek to kill them, as they traverse a devastated country that has succumbed to the infection.
It's a gripping premise, and the game was lauded as a gaming milestone. It has produced an equally gripping sequel. And what happens when a video game becomes popular enough?
That's right. It makes the transition to our TV screens. HBO bought the rights, and in Israel, it was aired via the Yes broadcasting group.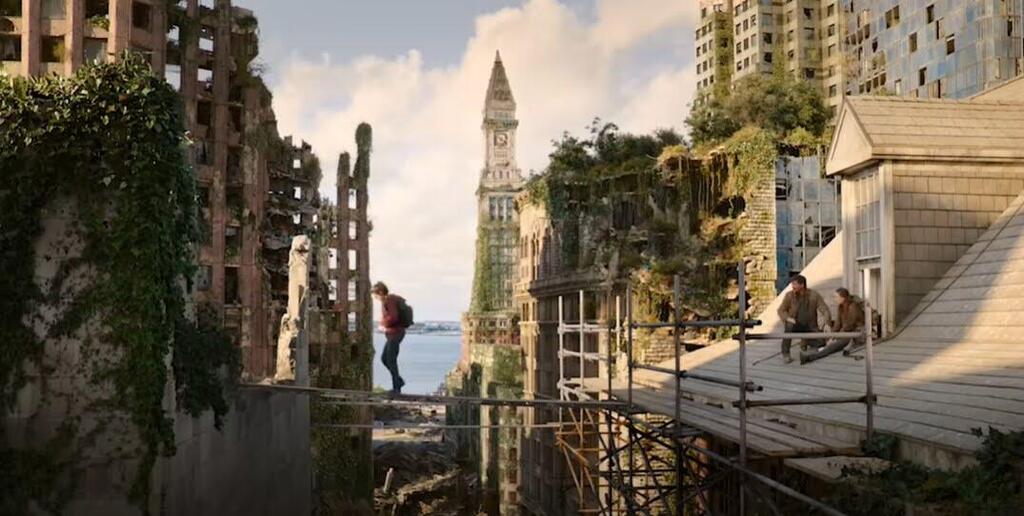 There's only one problem. Game-to-TV adaptations almost always fall short. The Hitman game series spawned a terrible movie. Mortal Kombat was a huge console hit, but the movie was laughably bad. Resident Evil, a popular horror game, produced a TV show that fans absolutely despised.
So when it was announced that The Last of Us was being adapted into a TV show, fans were hesitant. They did not want to see that beloved story turn into a live-action mess that lacked the game's soul.
Were their fears justified?
After watching the entire first season, I can happily say the TV show is excellent. It captures much of the difficult-to-convey human element the game had an abundance of.
With Pedro Pascal playing Joel and British actress Bella Ramsey playing Ellie, the show maintains all of the focal points that made the game such a huge hit, while not backing away from retelling certain parts of the plot in a unique fashion, more appropriate to live action.
Pedro's portrayal of a tough-yet-weary smuggler forced on a journey he never wanted felt authentic, and Bella's embodiment of a sassy, inquisitive and fiery teenager is amusing and endearing.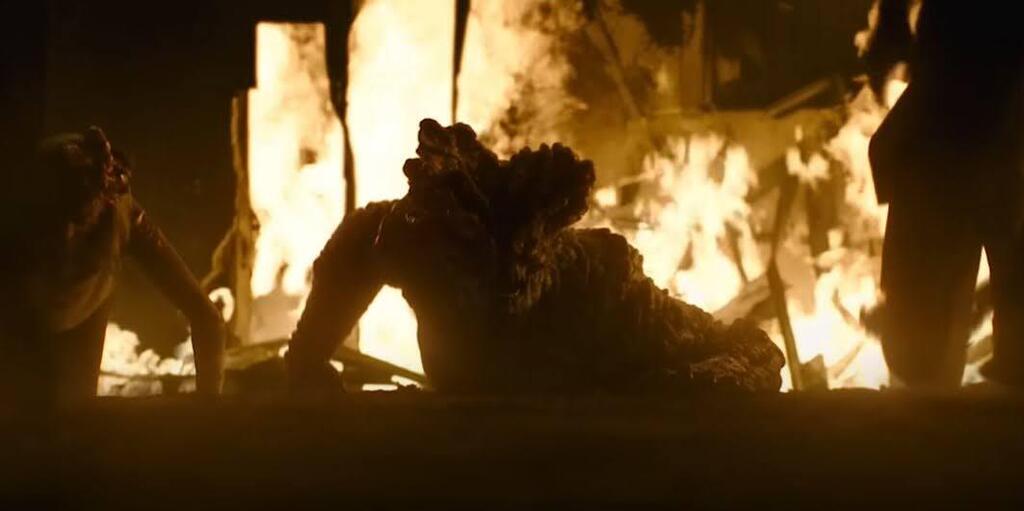 The character of Bill (Nick Offerman), a highly-bitter survivalist who just wants to be left alone, gets an interesting retelling on the show, where he comes across another survivor named Frank who somehow managed to remain infection-free, and the two develop a wholesome and heartwarming LGBT romantic relationship, further emboldened by the presence of a broken world around them.
I won't spoil any more events. Suffice-to-say the whole thing was really well done. Naturally, season two, which is likely to follow the events of the video game sequel, is on its way and I cannot wait.
That said, not everything went as well as it could have. As aforementioned, the first season, which covers the entire plot of the first game, is only nine episodes long, 45 minutes each. That means the entire story had been condensed into that timeframe, and as a result, some parts of the story in the show felt rushed.
There were several instances in which that problem felt pronounced to me. I'll focus on two of them.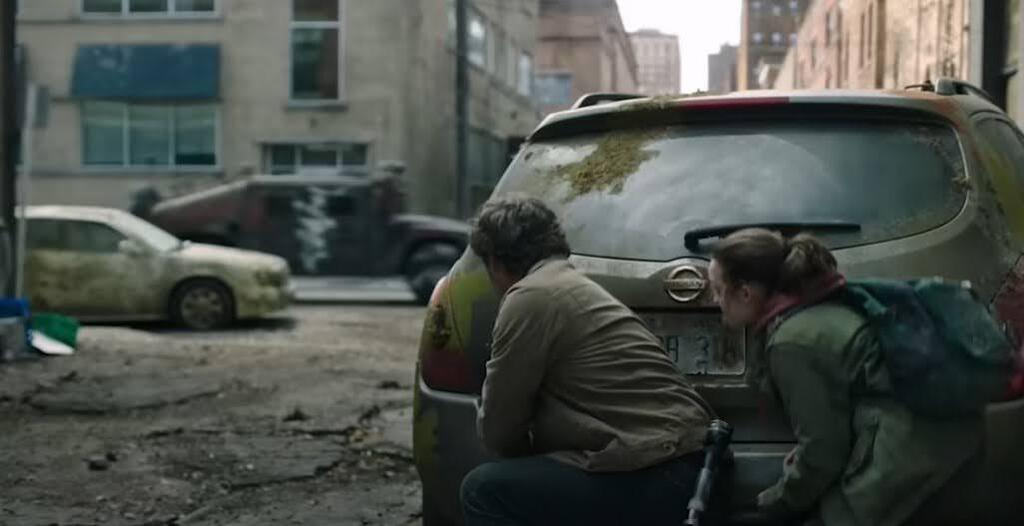 The story of Bill and Frank, while told well overall, had only one episode, and the way they fell in love felt a tiny bit inauthentic, if only because of how quickly it unfolded. They were eating a somewhat awkward dinner one second, and completely head-over-hills in love the next.
I really wish they had another episode for that love story, peppered with some life-and-death moments (which can be found quite ubiquitously in this rotten world) where their bond would have been explained more thoroughly.
Yes, there was one scene where they were in danger, but it was over so fast it didn't feel like any peril was ever close enough to matter. It really needed more room to breathe.
The second example came in the final episode, where Joel is so determined to get Ellie out of that hospital before the operation, he kills every Firefly that comes across his path to get to her.
Because the show did not leave enough time to tell that sequence, Joel had to turn into Rambo and easily beat a squad of trained warriors. Considering that earlier in the story he confessed to his brother, Tommy, how tired and slow he has become in his rather-advanced age, it did not make a lot of sense.
But with all of that said, I still can't recommend it enough. It's a wonderful story of love, loss, tragedy, levity and action, all diligently intertwined into what is easily the best game-to-TV adaptation anyone has ever seen.