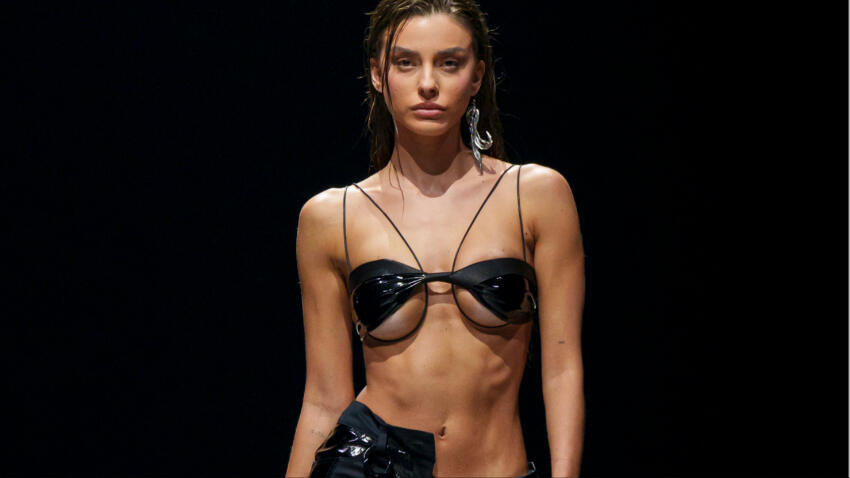 The return of ultra-thin models who are once again being seen on catwalks has been a much-debated topic recently, alongside the return of the low cut clothing - two trends that dominated the 1990s fashion industry and are now making a comeback.
This month, U.S.-based fashion magazine V published a photo shoot with model Anja Rubik, dressed in a green bra with gold metal accents and very low-sitting jeans from the Givenchy fashion brand.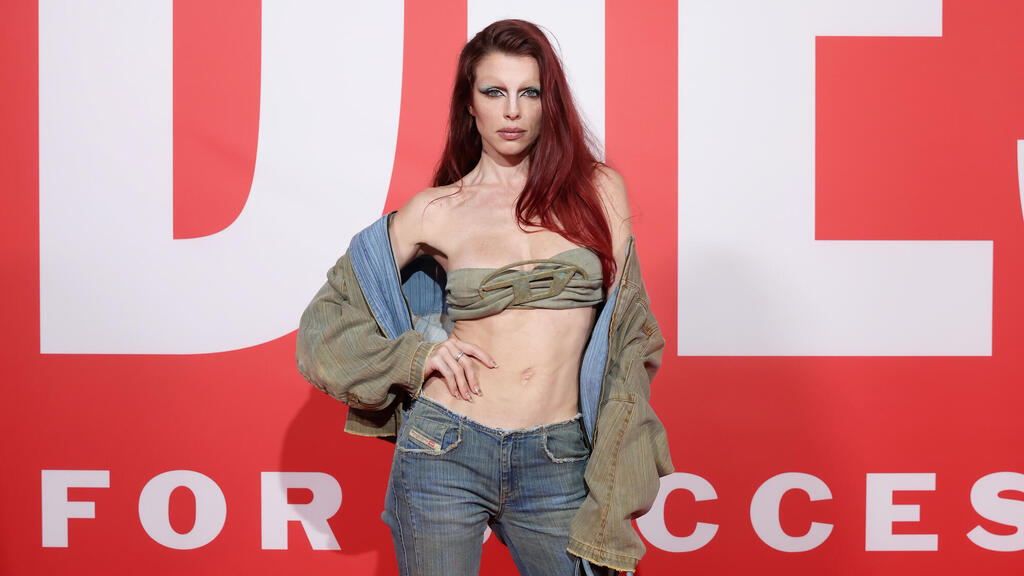 Another picture included a bra and low-rise denim shorts from fashion house Blumarine. Comments on the pictures swayed between talking about the outrageously low position of the jeans and Rubik's too-thin body.
Rubik's photos, alongside other pictures published in recent weeks, caused many to discuss how much exposure below the naval was necessary. Model and fashion icon Julia Fox, who made headlines last year after her romance with controversial rapper
Kanye West
, is one of the few responsible for bringing back the risqué trend.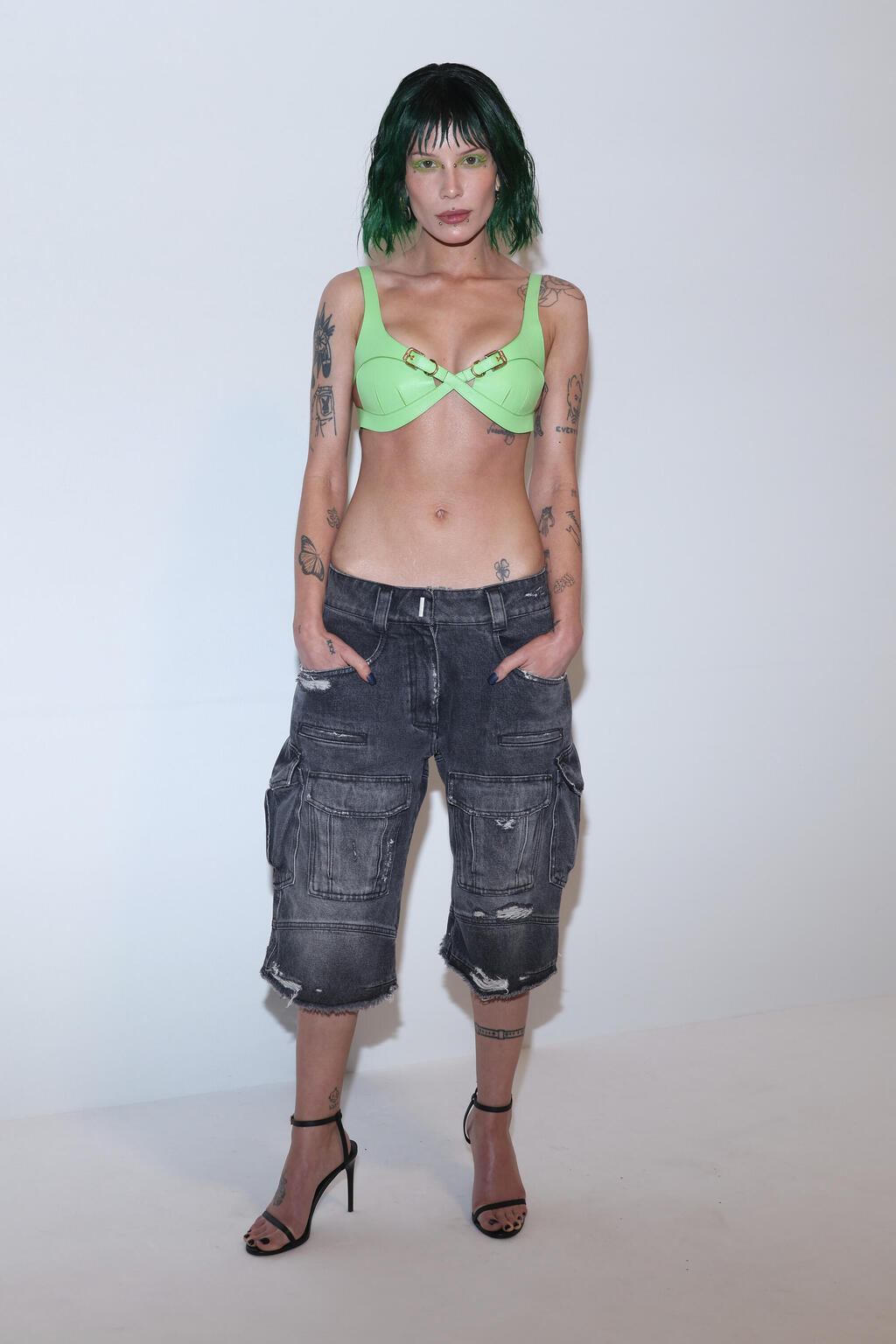 Following Fox's lead, many other celebrities, such as American musician Halsey, have also been testing the boundaries of the re-emerging fashion.
Last July, Fox shared photos of her wearing recycled leather by designer Liza Keane, to an event in New York. The black pants took the low-rise trend one step further with their unique design.
Fox herself also shared a computer-generated image of herself as a centaur on her Instagram account. "The internet is extremely confused by Julia Fox's low-rise pants," wrote Keane.
Discussion on low-cut pants was also focused on men over the last month. Esteemed Italian luxury house Bottega Veneta shot some provocative ads that were exclusively published in Butt magazine, which resumed its activity last year.
Three of the ads feature yellow jeans and leather pants, both placed on the body in a low cut that exposed the models' bottoms. Another campaign photo presented open leather pants, revealing the model's pubic hair.
In the comments, some were calling for a new fashion movement to normalize the trend, calling it "Free the Bush." Since the photos were not expected to appear in other magazines or public advertising boards, they were praised more than criticized.
Many were impressed by the fashion house's boldness and its ability to push boundaries and break the conservative aura surrounding the modern fashion industry.
Depiction of pubic hair is a topic the fashion world brings up for discussion from time to time. Its renewed presence comes 20 years after widespread engagement with the issue, following Gucci's advertising campaign featuring model Carmen Kass in 2003.
In the photo, which was censored in most international magazines except for Vogue America, Kass appeared with her pubic hair shaved in the shape of the letter G in line with the fashion brand's logo.
The two behind the famous shoot were artistic director Tom Ford, who later continued with his provocative sense with his own fashion line, and photographer Mario Testino.
In today's conservative age, which endures thanks to hard restrictions on provocative content on social media platforms, campaigns like Ford's would not be allowed to be posted and presented to the public, and tensions continue over more risqué imagery would be presented.
It now remains to be seen if these pushes against the boundaries will be held back by the public and fashion industry, or welcomed and adopted instead.