When the situation demanded action, renowned WWE wrestler The Undertaker, whose given name is Mark Calaway, swiftly sprang into action in answer to an SOS call from his wife Michelle McCool and scared away a shark she noticed in shallow waters.
McCool, a former WWE star in her own right, took to social media to share the intriguing incident that occurred while she was peacefully reading at the beach.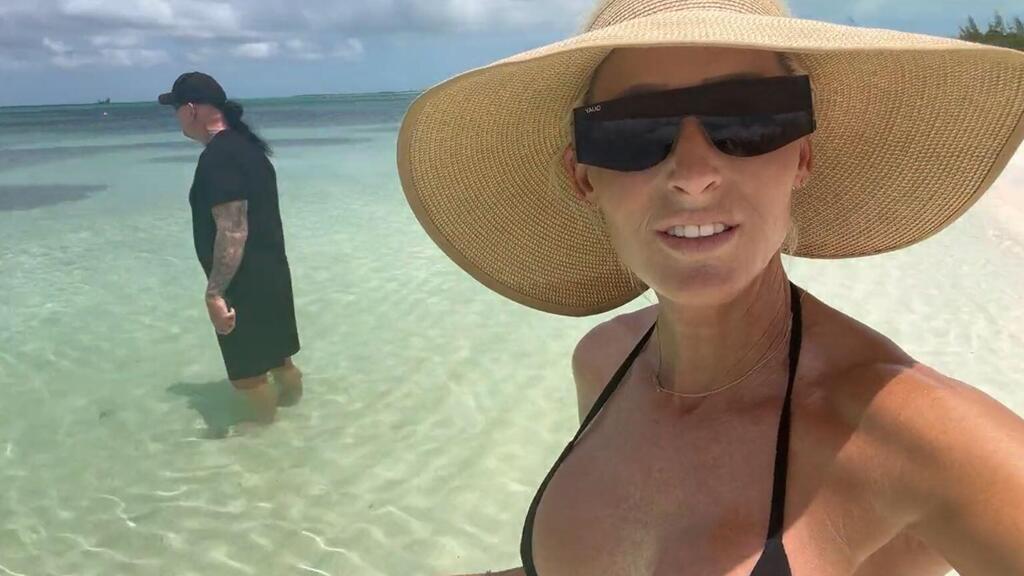 "I was simply enjoying a book on the beach when this 'vegetation' looked a lot like a shark…..so I text hubby @undertaker," McCool wrote.
In a subsequent video, McCool expressed her admiration for the image she shared on social media, featuring 58-year-old Undertaker standing in shallow water and boldly facing the shark. "I'm really loving that last picture... A LOT. Guess I wasn't big enough to scare him away but you are," she remarked.
Having tied the knot with The Undertaker in 2010, McCool boasts an impressive wrestling career of her own. She achieved the prestigious title of a two-time WWE Divas champion and also held the title of a two-time WWE Women's champion.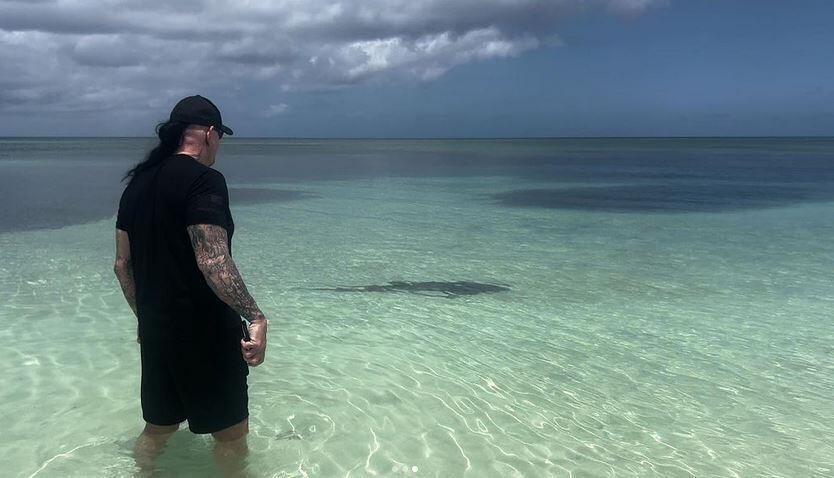 Mark Calaway, both as his iconic character and as himself, remains a prominent figure in the wrestling industry for more than three decades since his debut in 1990. His ability to adapt, evolve and keep up with the changing times has played a crucial role in his enduring relevance. Transitioning from the original Undertaker persona to the Lord of Darkness, then the American Badass, and ultimately adopting the MMA-inspired Phenom persona, he has consistently refreshed his gimmick to captivate audiences.
This is precisely why his induction into the Hall of Fame and his subsequent speech in 2022 were incredibly well-deserved. The entire audience rose to their feet, offering congratulations and paying tribute to the wrestler who set the standard for WWE. It was a truly special moment, honoring a performer who has left an indelible mark on the industry.