Natalia Osipova is inarguably one of the most celebrated ballerinas of our time. Over the past two decades, her powerful technique, emotional depth, and breathtaking artistry have captivated audiences around the globe with an expansive repertoire of classical ballet productions, as well as contemporary dance.
Now, the prima ballerina of the world-renowned London Royal Ballet is promoting her latest effort on her odyssey into experimental dance in the form of
Carmen Reimagined
— a modern adaptation of Prosper Mérimée's timeless classic Carmen, made famous by Georges Bizet's opera.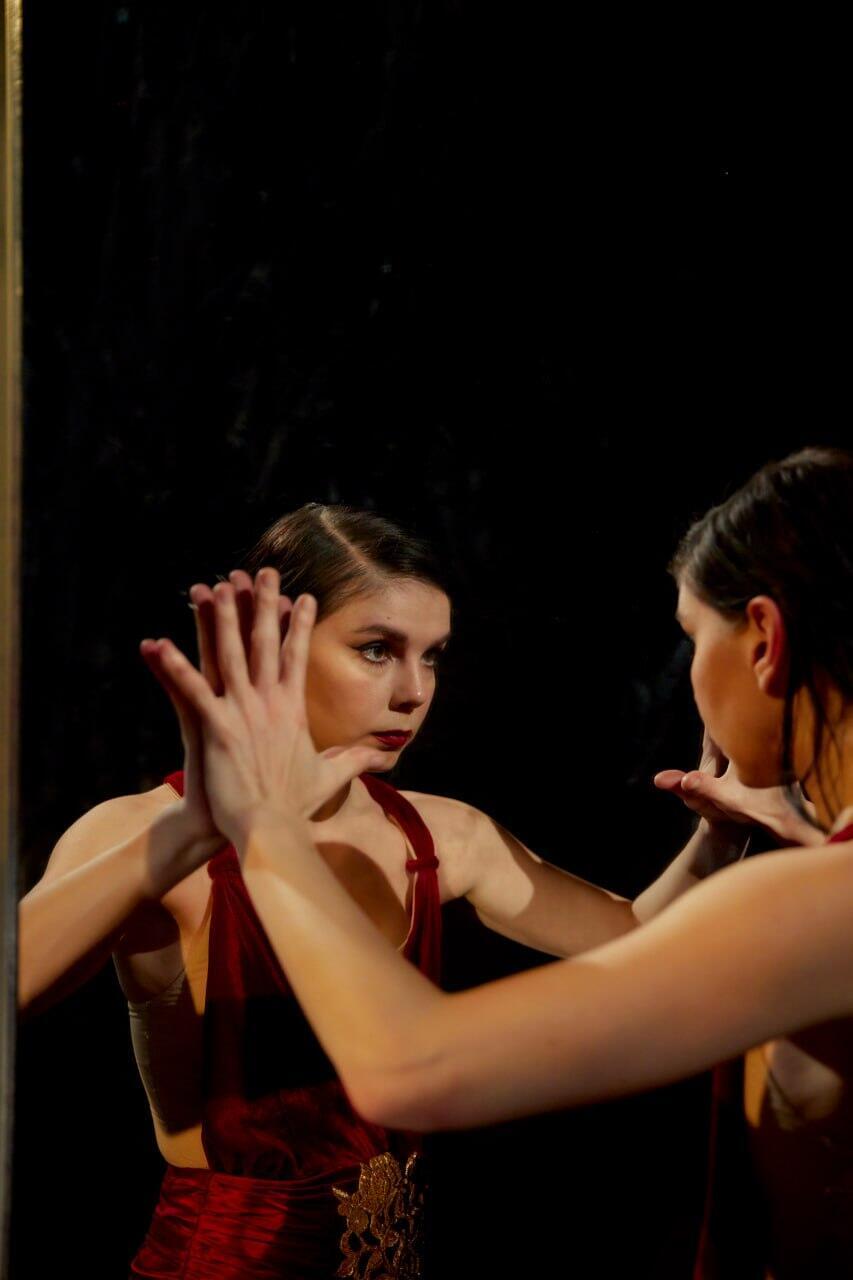 This new production, as seen through the eyes of the esteemed Dutch choreographer Didy Veldman, offers a unique glimpse into the intricate dynamics that unfold both on and off stage. The production invites audiences to witness the dancers as they delve deep into their characters, exploring their own personal connections in tandem with their on-stage personas.
Before the Moscow-born danseuse returns to grace the stages of Israel for the first time in three and half years, I had the pleasure of indulging in a pas de deux of conversation with her on her artistic evolution from a promising protégé at Moscow's hallowed Bolshoi Theater to a luminary of her craft.
What can the local audience expect from Carmen Reimagined? How does it stand out compared to your previous works, and what new avenues of artistic expression does it allow you to explore?
"Carmen is almost like a play within a play, and is very different from classical ballet pieces. Although switching between two styles of dance within my creative practice was not easy at first, I soon found that I'm playing a character I can relate to," she says.
"The role of Carmen as a strong, almost bossy and fierce woman resonated with me and fuelled my technique. Didi noticed that very soon, and I practiced both the choreography and which human qualities of Carmen she highlights through movement."
Osipova's previous performance in Israel with The Royal Ballet came in 2019, where she performed the classical ballet, Giselle. She fondly remembers her time in the Holy Land.
"My memory of visiting Tel Aviv is that it was beautiful and fascinating. So although it's been a while since the last time I performed in Israel, I'm very much looking forward to coming back," she says.
"It's exciting every time to see a new audience reacting to Didi's clever reimagination of Carmen! But I usually need plenty of time to rest during a tour due to the stress from rehearsals and concentrating on the character I'm playing, which can get pretty overwhelming."
Having served as principal ballerina at The Royal Ballet for over a decade now, Osipova says that the creative freedom provided to her by the company has been key to their longstanding and fruitful collaboration.
"I can confidently say that one of the reasons why I feel so comfortable with The Royal Ballet is the sense of discipline and creative flow present within the company. It gives me a sense of stability where I can dance fantastic roles with a great and diverse team while also focusing on personal projects in my own time," she says.
Conversely, a lack of artistic freedom was the reason cited by her after she resigned from the Bolshoi in 2011. Following her departure, Osipova spent the better part of the next two years journeying between different companies, including the American Ballet Theatre and the Mikhailovsky Ballet, before finally settling with The Royal Ballet.
She says that she gained valuable insights during this itinerant period that helped her expand her purview both as a performer and as an individual.
"Over that period of time and throughout lockdown I learned to rely on myself, work alone sometimes by taking self-timer videos during rehearsals, looking for weak and strong points," she says.
"That being said, by overcoming numerous physical and emotional challenges I have finally reached a point where I can realize my dream of participating in contemporary dance performances.
A few years ago, for example, I couldn't really see myself confidently taking roles opposite to the ones audiences expect me to play. Therefore, I continue to improve my practice in many directions, after all, contemporary dance is a universal artistic language with no defined boundaries."
During the interim period between her tenure at the Bolshoi and The Royal Ballet, Osipova also collaborated with Israeli dancer and choreographer, Roy Assaf, in a joint effort she described as having thoroughly enjoyed.
"Taking part in Roy's Six Years Later was a very inspiring journey," she says.
"He choreographed an emotional and extremely clever piece including all the struggles of a tired relationship, but for me, this performance led to a discovery of the perfect partner. This electrifying, rejuvenating feeling of ultimate sensual connection on stage was present throughout my time working with Roy Assaf and I'm very grateful."
Do you see yourself ever working with the Bolshoi, or in your native Russia in general, again in the future?
"Considering my current preoccupation with the projects, including those involving my husband Jason and the company we're establishing, as well as the heartbreaking political situation in my home country, the answer is no, not in the near future. Nothing can justify war and the horror it brings and I believe I am lucky to be in a comfortable and creation-inducing environment."
Carmen Reimagined will be staged at Tel Aviv's Opera House on April 2 and 3. Ticket prices will range from NIS 305 to NIS 505 and can be
purchased here
.