In November of 2021, a Texas music festival called AstroWorld was arranged by acclaimed American rapper Travis Scott, but no one has any good memories from that night. An accidental compressive asphyxiation caused the death of 10 people, leaving many others injured, while the crowd stomped all over each other during a mass stampede.
Wanting to shake off that terrible memory, Scott launched his 2023 world tour that, among other places, brought him to Abu Dhabi last weekend, in a concert called Wireless.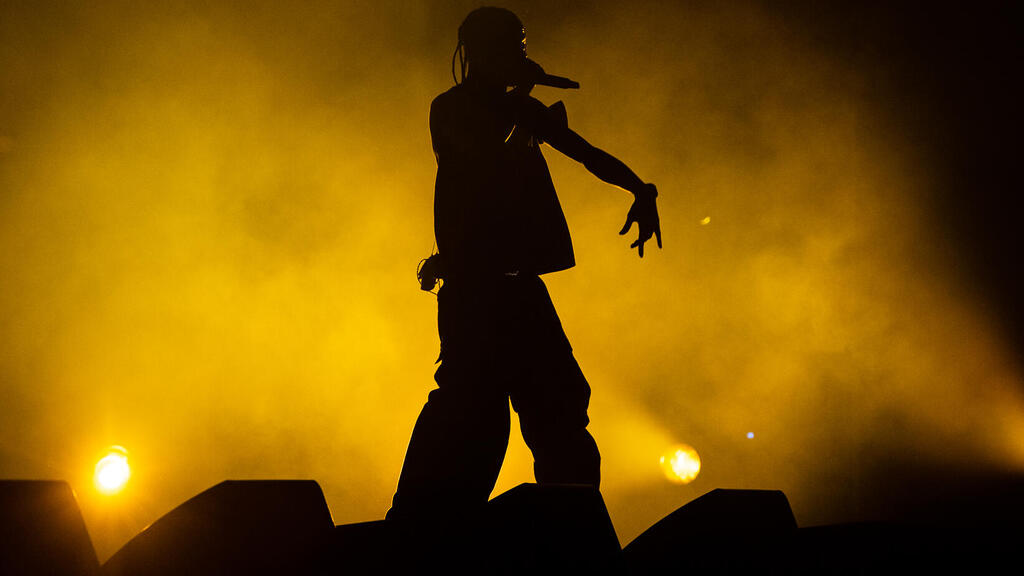 And it's clear something about Scott has changed. He seemed more reserved, less willing to engage the crowd he used to rile up in every performance up until that fateful Texas night.
And last night, as his tour took him to Tel Aviv's HaYarkon Park, his enthusiasm remained just a bit more cautious, but the crowd didn't care.
Israelis flocked from all over the country to see the rapper, who has also gained notoriety thanks to his high-profile relationship with Kylie Jenner. After all, a rapper of that magnitude doesn't perform at the Holy Land very often.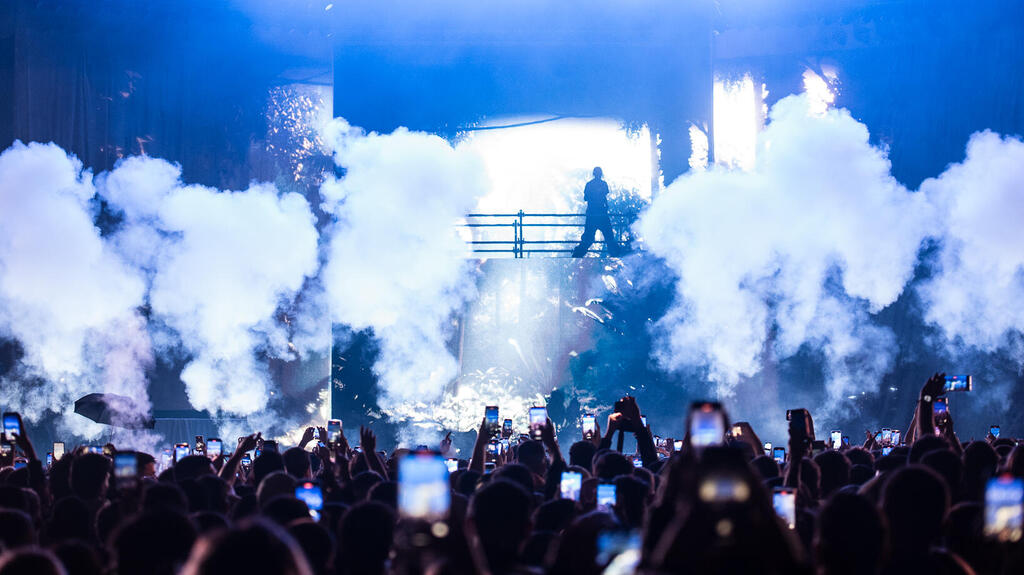 With the amount of security on hand, most notably police on horseback, you'd think it was a political rally rather than concert, but authorities wanted to take no chances in a crowd that while was mostly made up of men, did include older parents - likely dragged to the location by their hip-hop loving kids.
The warmup act included some notable local talents, such as Eden Darso, Atar Meinar and DJ Moshik, but as the night progressed, it was evident the crowd couldn't wait any longer. They came for Travis Scott.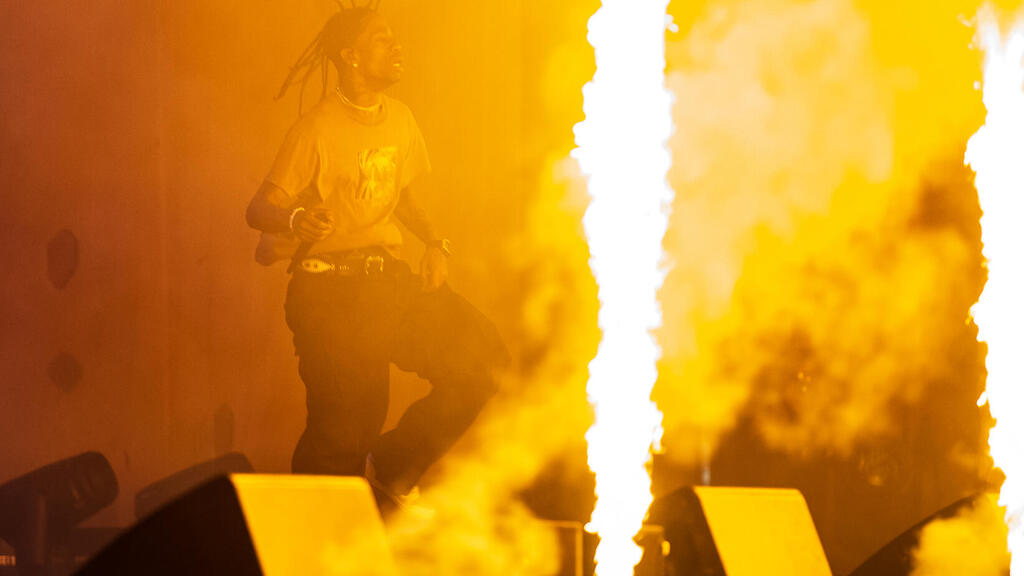 At 20:35, the rapper finally hit the stage, kicking things off with "Hold That Heat." While the trap rap tune isn't necessarily a chart-topper, it is the first song released by Scott ever since that Texas disaster, so it is a sort of symbol of re-emergence.
It was clear that Scott's performance has no middle point. It's either on full power mode (which includes the prevalent auto-tuning throughout the concert), or it goes into mellow mode, gathering strength for the next power burst.
With the stage being so spacious and with Travis never appearing with with any backup dancers or singers, he seemed kind of lonely up there. At least the pyrotechnical aspect of the show managed to distract from it a little bit.
A shout out to Texas-based DJ Chase B, who accompanies Scott to every concert, functioning as both a DJ and musical wingman any time the rapper needs to take a breather.
It's likely that many in the crowd were unable to distinguish what exactly is happening on stage, and while there was a giant screen to show it, it was mixed with so many filters and effects, one could be forgiven for walking away frustrated after not being able to tell what was going on at any particular moment.
Travis did chant "Tel Aviv!" quite a few times throughout the show, so that might have helped a bit.
While he's considered one of the world's best hip-hop artists, his concerts often exhibit the kind of energy you'd expect from a metal performance. There's no doubt he's exerting a lot of energy up there, and his signature screams accompany the closing of every song, but among the auto-tuning and endless effects, his voice just sounds muddied.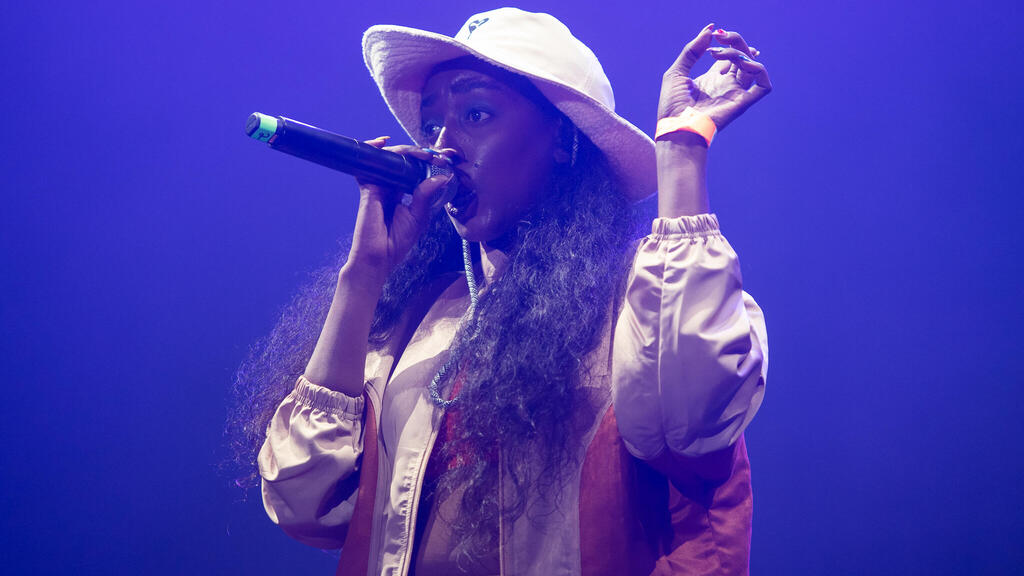 That said, songs like Carousel and Stargazing, both from his chart-topping AstroWorld album, did manage to liven up the crowd, which makes sense considering they're relatively similar in tone.
But it must be said that outside the hardcore nucleus of the most devoted hip-hop fans, the rest of the crowd remained somewhat subdued. Great news for the security personnel on site.
Then he performed "Praise God," which features Kanye West in the recorded version. Still, the crowd was able to suspend their disdain for Ye long enough to enthusiastically join in on the lyrics. West's antisemitism can wait.
A lot was going on for a concert that lasted a mere 60 minutes. Understandable considering he only performed about a third of his expected material. Production made it clear it's routine, consistent with his LA and Abu Dhabi shows.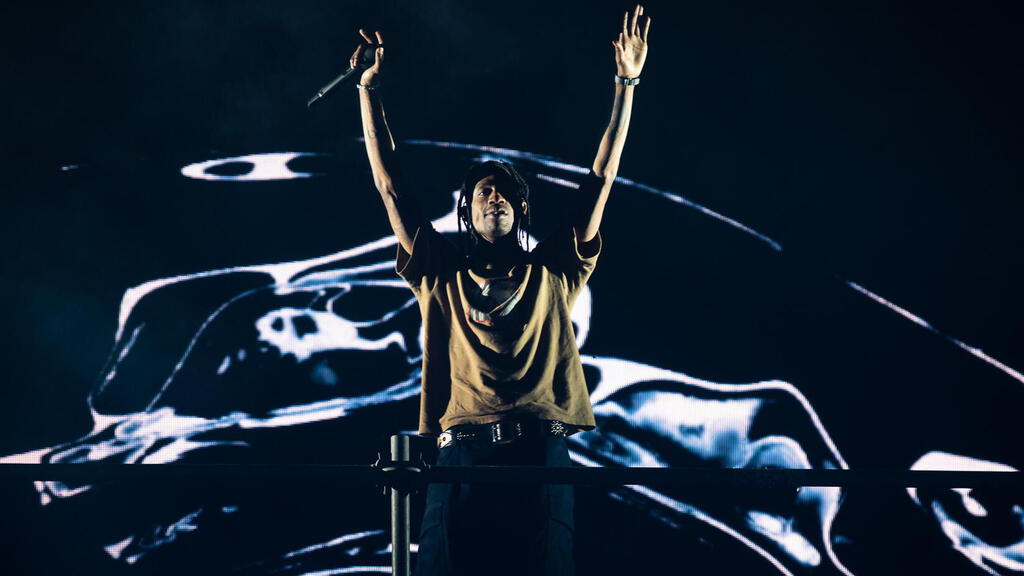 Still, the crowd was left somewhat unfulfilled as just after he performed three of his most popular tunes, namely "Antidote," "SICKO MODE" and "goosebumps," appropriately warming up the crowd - he called it quits. "Good night, Tel Aviv!" he said, disappearing backstage. On to the next location.
Many members of the crowd said the most disappointing part was the fact that the warmup section of the show was longer than the main portion. Who knows? Maybe after he finds out about that murmuring, he would grace us with his presence again, this time in Rishon Lezion. Here's hoping.