Michael Ben David has released the official music video of his single "I.M" which will represent Israel in the upcoming Eurovision Song Contest in Turin, Italy.
Like the singer's persona, the music video is vibrant and glamorous, starring a diverse bevy of dancers donning opulent outfits.
Accompanying the video is a revamped version of the song that landed Ben David the Eurovision gig, arranged by Asi Tal and produced by Sam Lassner, AKA Prince Fox. The song was originally written, composed, and produced by Tal, Lidor Saadia and Chen Aharoni.
Ben David will first take the stage in the semi-final of the 66th Eurovision, slated to take place in Turin, Italy on May 12th. The final competition will take place two days later on May 14th.
In light of its invasion of Ukraine, Russia has been banned from the global event, leaving only 40 countries participating in this year's edition, compared to a record 43 contestants in 2018.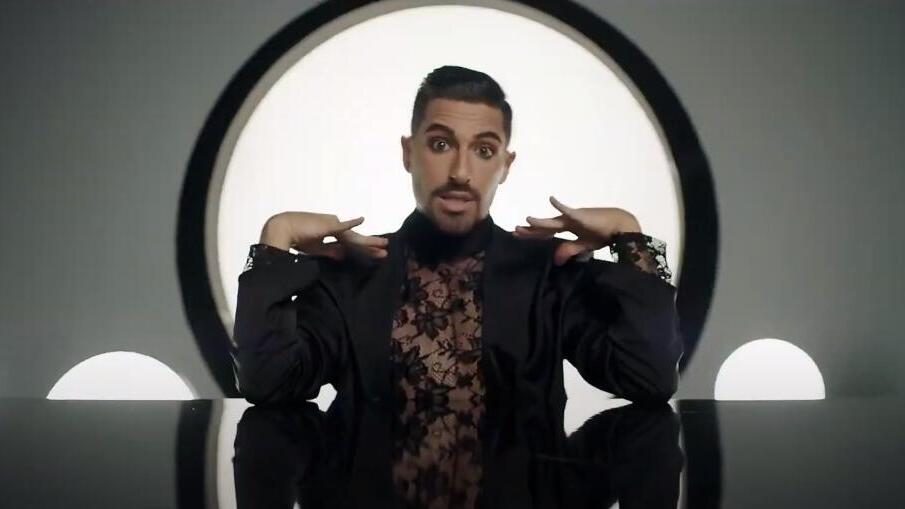 Additionally, Ukrainian contestant Alina Pash was dropped out of the contest after being accused of supporting Russia. Rap group Kalush Orchestra will compete in her stead.
Recent rumors were revealed claiming that Ben David had considered withdrawing from the international event due to his dissatisfaction with the management of the professionals in the field. This was confirmed to Ynet by a source that met with Ben David for business purposes.
He later dispelled all speculations in an interview with Hebrew-language Channel 13, saying he will take part in the contest as planned.