Israeli popstar Noa Kirel turned heads at the MTV Europe Music Awards Sunday evening as she marched down the red carpet in Dusseldorf, Germany wearing an unusual outfit emblazoned with the face of rapper Kanye West.
Representing Israel at the prestigious award show for the fifth year running, Kirel arrived at the venue wearing a dark, metallic-grey crop top, baggy pants and long-arm sleeves with a print of the rapper, who now goes by Ye and has made headlines in recent weeks with
a series of antisemitic comments
.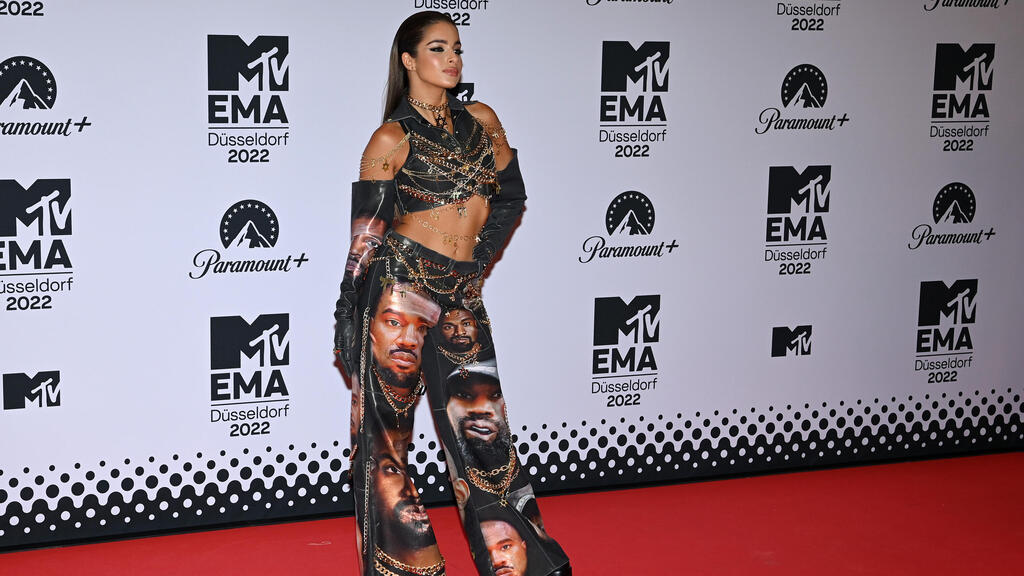 She tied together the look with gold chains ornamented with the Hebrew word "Chai" and Stars of David.
The outfit was designed by Kirel's personal stylist Itay Bezaleli with help from up-and-coming fashion designer Yuval Alroey, and jeweler Maya Geller provided the bling.
"I chose to wear a fashion statement to the MTV red carpet with a clear message to the whole world that I am also a Jew and also an Israeli," said the 21-year-old pop sensation from Ra'anana.
"We are experiencing a lot of antisemitism lately, especially in light of Kanye West's statements, and I am proud to be an Israeli artist that represents Israel around the world."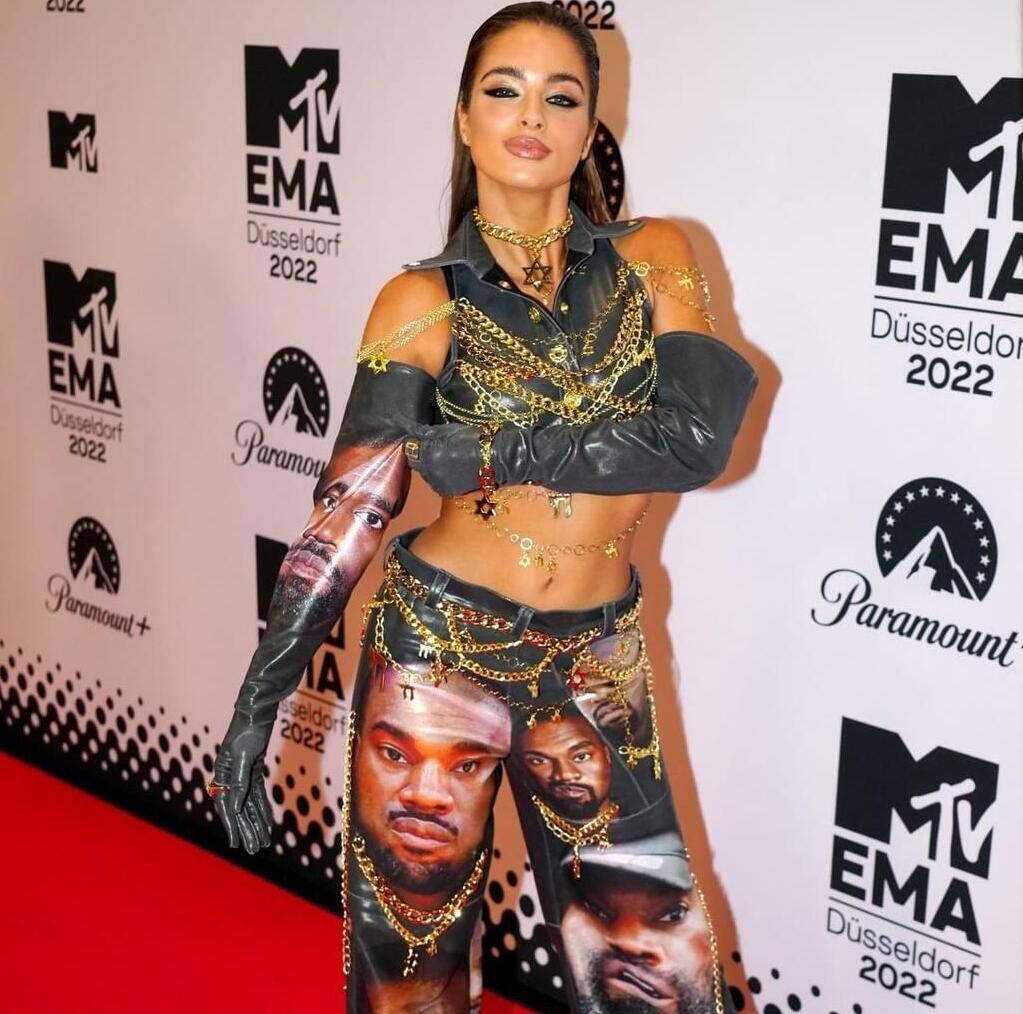 Bezaleli credited Kirel for the idea behind the look and praised her for diverting the buzz around Ye's remarks to a positive place through fashion. "This is a clothing set that stands out on the red carpet with a strong message, not just a beautiful piece of clothing," he told Ynet.