Instead of using their free time between rehearsals to sneak a visit to the world's most talked-about innovation exhibition, members of Israel's Firqat Alnoor Orchestra would rather stay in their rooms, breaking into another spontaneous music session.
In the few hours before taking the stage of 2020 Expo in Dubai, members of Firqat Alnoor prefer not to think about the historical significance of the concert they are about to play, opting to concentrate on music, give in to the sounds, live the tunes, and most importantly enjoy.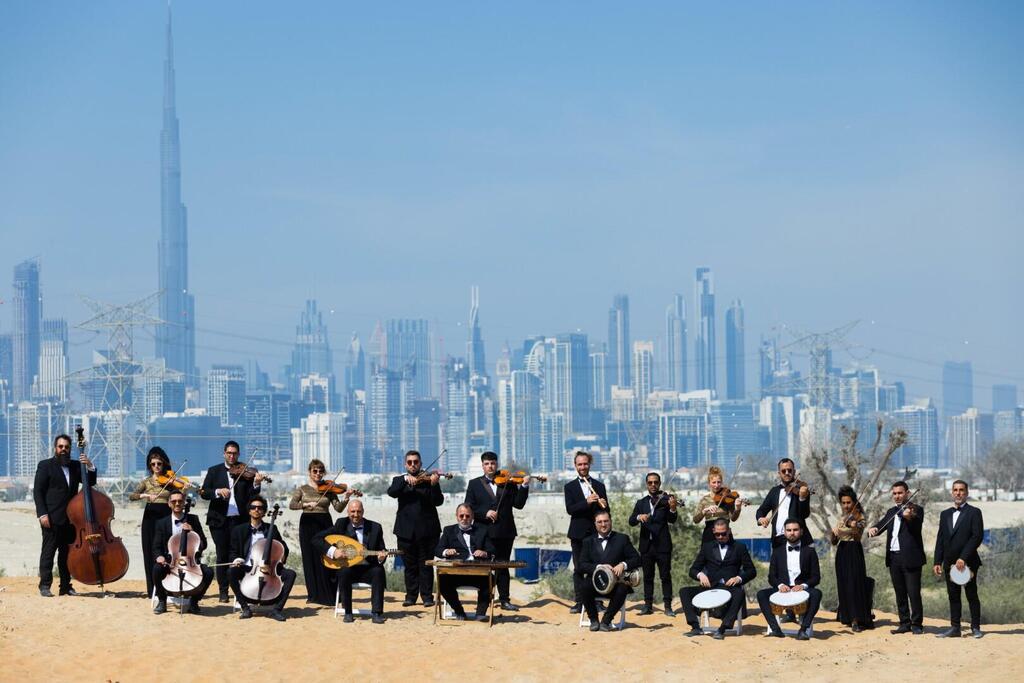 Firqat Alnoor (which translates as the light orchestra in Hebrew) was founded in 2013, with the purpose of preserving and reviving the classic Arab musical tradition. Their music style takes inspiration from Egypt, Iraq, the Maghreb countries, and the rest of the Middle East.
The Israeli ensemble is
already well-known in the Arab world
after the release of an instrumental rendition of an Emirati hit song celebrating the Abraham Accords struck between Israel and the United Arab Emirates.
Unlike other Israeli orchestras, which are composed primarily of Iraqi and Egyptian musicians, Firqat Alnoor has a unique and inspiring mix of people. "We have Jews, Arabs, Druze, Christians, religious, non-religious, left and right-wing folks, young and old," says the conductor, music director of the orchestra, and one of its founders - Ariel Cohen.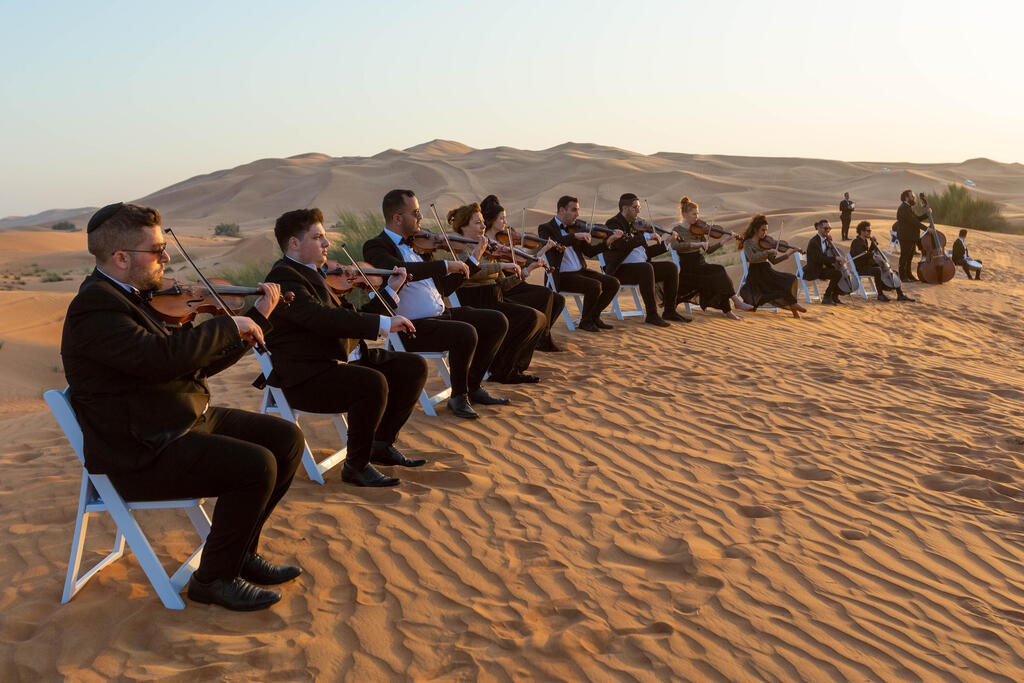 Cohen, 35, also mentioned that all of the members are accepted solely on the basis of an audition, and even gender-wise there has been an improvement. "In Egypt, women were only singing and they didn't play instruments, we have already four female musicians and they happen to be all violinists."
Some 20 people from different backgrounds on one bus with a tight schedule abroad are fertile ground for arguments, but it's not on the table for members of Firqat Alnoor.
"We are like family and we are all brothers," explains lead singer Jihana Nadaf who lives in Nazareth. "The atmosphere is always good when we play and we all just enjoy and have fun because all of us are people who love art."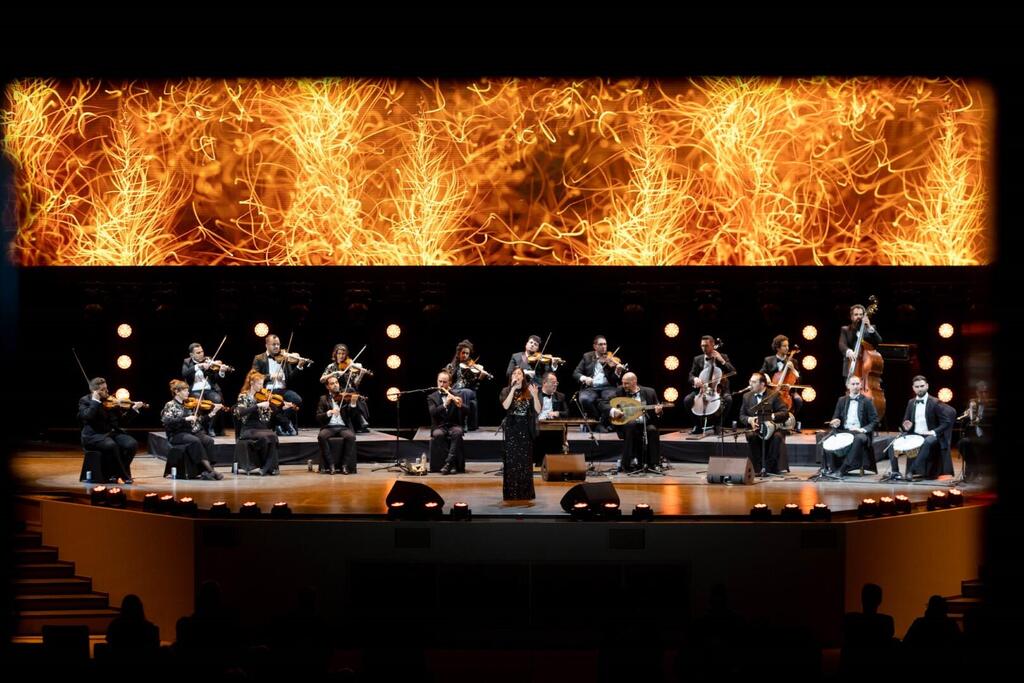 "We are like a tribe, we all love music and it is our way to express ourselves," says ney player Elad Kimhi. "To communicate, all we need is sounds."
Politics, according to everyone in the orchestra are off-limits. "Once we start playing, there is no interest in politics, the art is more important, especially during these times, we don't know what will happen in the world, but at least we have a place to escape to, in which we don't have to talk about wars, borders or pandemics - just music."
In Dubai, it's even easier. Local law says you can't talk about politics and religion. And when the moment came and the orchestra went up on the stage, you realize why sometimes it's best to not use words and let the music do all the talking. And so, in an hour and 15 minutes, the Israeli orchestra made beautiful history, playing for the first time in an Arab country at a concert that was broadcasted live to millions of viewers.