After the
unveiling of Unicorn
, Noa Kirel's entry for the upcoming Eurovision Song Contest, the Israeli starlet spoke to Ynet about its reception.
"It's a trailblazer song that takes a minute to fully stomach," she says. "There was a major buzz for it, so it's natural it needs some time to work. I didn't want to make another banal song."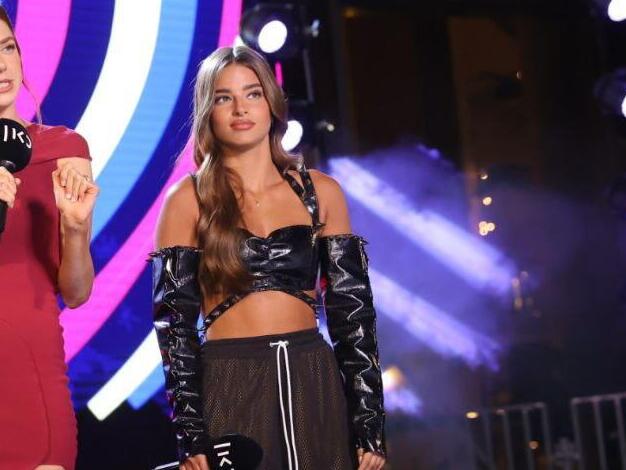 Kirel promised the song will be unique in a way that is unprecedented for a Eurovision song. "Usually songs end with the chorus repeating a third time and we wanted to bring something a bit less banal. That's how we had the idea of the line "you wanna see me dance?" We wanted something more exposed and authentic."
In one line in the song, which is sung almost entirely in English, Kirel asks "do you wanna check my DNA?", and shows no hesitation she meant her Judaism.
"It's no secret there's plenty of antisemitism out there and this totally touches on the DNA reference. Some may take it in the direction of not canceling the other, and without hatred and division because of differences. I completely meant my Judaism, but the beauty of the work is that anyone can take it to their own place."
To add a little more Jewish punch to the song, Kirel incorporated Klezmer violins into the song.
"We wanted to put Judaism in the forefront, but with class. You give it your own interpretation and others can also interpret it on other levels, from our point of view we really wanted to link Judaism to the song."
While the artist wanted to link the song to her homeland, most of it is sung in English, and the music video was filmed in Poland.
"The truth is that it happened for reasons directly related to the production. We worked with an Israeli director who lives in Kyiv, and it also connected us to what was happening there with the war."
Speaking to the press after the unveiling of the song, Kirel touched on the politicization of the song contest. "Of course there are some concerns about politics being involved in the Eurovision, I'm aware of it and I represent Israel which is my home."
Kirel also added that she's not afraid of the song failing to live up to expectations.
"You can't be perfect all the time. I work all the time to remind myself that I have to be at peace with myself and the song, and that my country will embrace the song and even if it fails it's okay," she said.