Back in 2012, Queen guitarist Brian May and drummer Roger Taylor made a big announcement - they were hitting the stage again with a new singer, none other than Adam Lambert.
Now, we all know that Freddie Mercury was an absolute legend with an incredible voice that could hit notes so high they could shatter glass. So, some people were a bit skeptical about whether Lambert had what it takes to fill Mercury's shoes.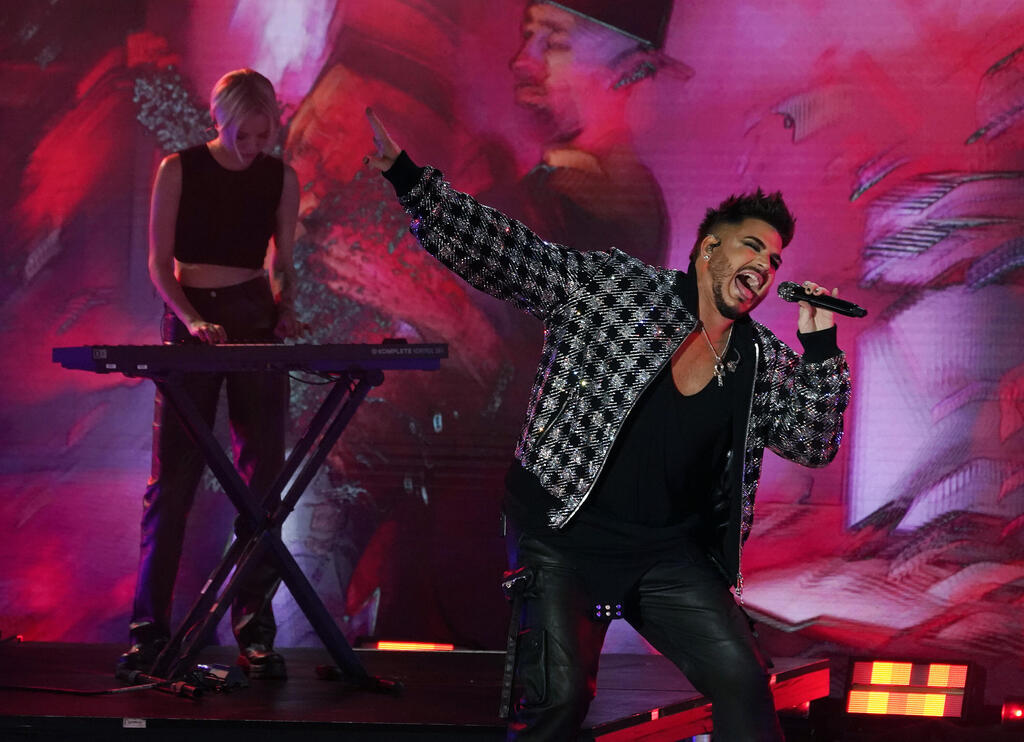 In an exclusive interview with Ynet from his home in Los Angeles via video call, Lambert opened up about joining the legendary band Queen as their lead vocalist. As a lifelong fan, Lambert always believed that Freddie Mercury was one of a kind and could never be replaced.
However, when Brian May and Roger Taylor approached him to join the band, he realized they were determined to keep playing their iconic songs and bring them to new audiences. "I mean, who wouldn't jump at the chance to sing with Queen?" he said. "They needed a singer, and I was lucky enough to be the guy they chose."
With an excited tone, he shares, "I was really honored and flattered that they asked me to do it and yeah, I think in the beginning, I was very aware that fans would be super protective of the legacy of the band and I had my own doubts personally, like, can I even pull this off?"
Fortunately, Brian and Roger were incredibly supportive, and during their first rehearsal, they gave him smart advice.
"The first thing they said to me the first day of rehearsal is, 'do it like you, don't imitate the records and Freddie,' and I thought, yeah, that's probably smart," he recalls.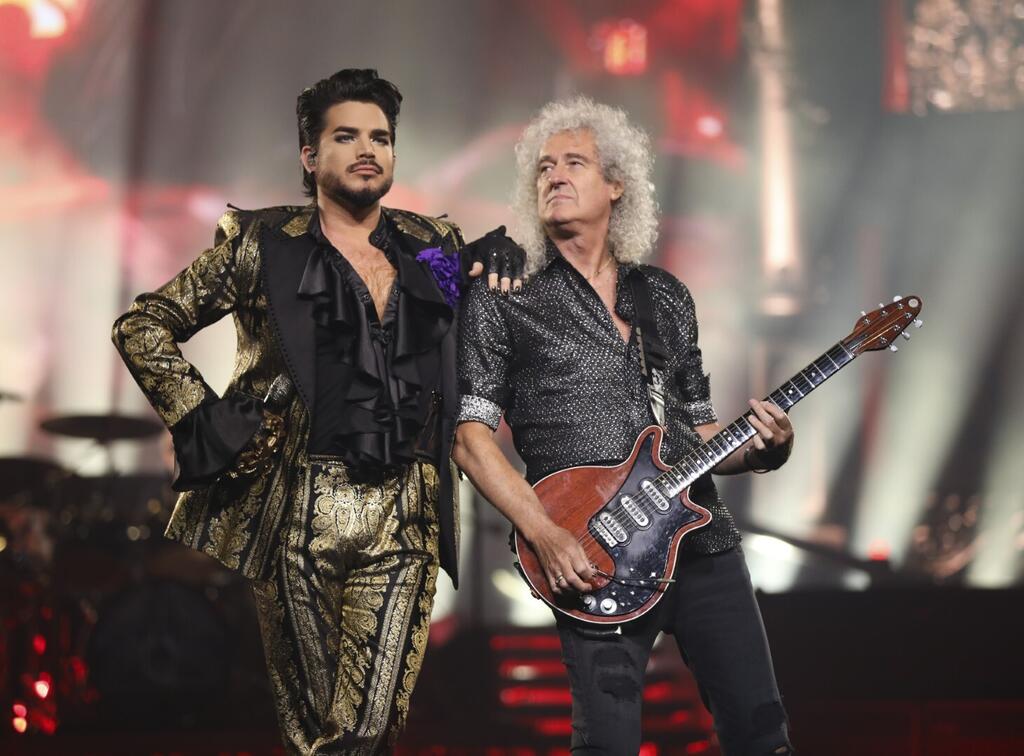 He strove to give the songs his own unique spin while maintaining the spirit and respect for the band's music.
"I think making it an authentic interpretation from my own point of view, was really important out of respect for the band, and still even then, I thought you still had to find a balance between the original and sort of what my impulses were. Because straying too far away from the original also would be a bit disrespectful. So it was definitely a bit of a balancing act," he says
"Once I sort of got my head around all the material and found my footing, it became really fun. Really, it's their music is so fun to sing, it ranges, all of these different styles. And moods, and it makes for a very exciting two-hour show and a challenging as a vocalist, which I love."
Lambert and the band hit it off so well that May spoke in glowing terms about him in interviews. In fact, the rumor mill is churning with speculation that Queen may even record new music with Lambert as their lead singer.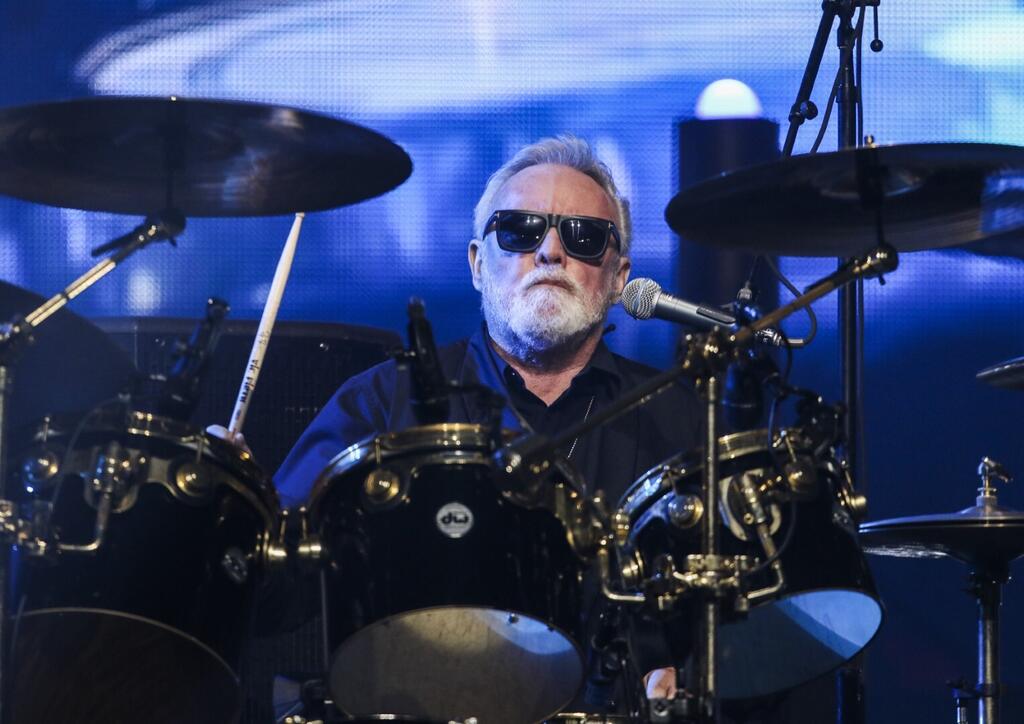 Lambert himself admits that the idea is intimidating, and if it were to happen, it would have to be done with the utmost care and precision to ensure that the end result feels like the right move.
Coincidentally,
Lambert is coming back to Israel
! He'll be performing at the Menora Mivtachim Arena on June 13, and this won't be his first rodeo. He first visited in 2016 with Queen and was blown away by Tel Aviv's charm and beauty.
"I didn't know a whole lot about what it would feel like to be in Tel Aviv before I came for the last time and I was just so dazzled by the city. It's just such a beautiful place," he reminisces. "And the audience was super inviting and really warm and lovely and everyone was singing along."
Adam Lambert (41) was born in Indiana to a mother who was a dentist and a father who worked as an operations manager. His family background is a colorful mix of Jewish Romanian and Norwegian roots.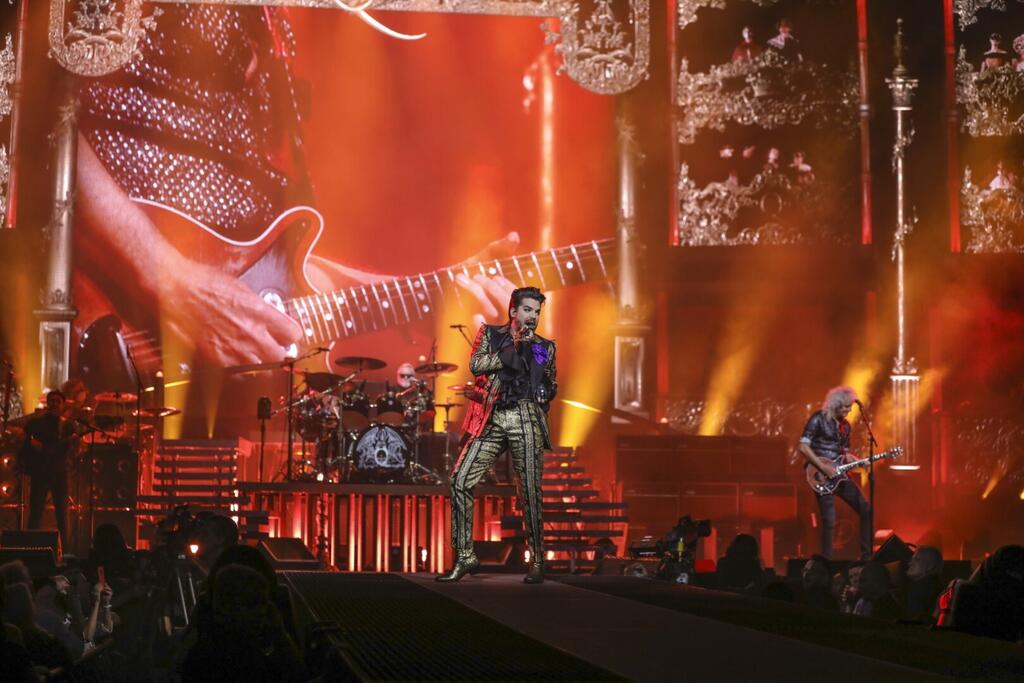 While his family wasn't particularly traditional, they celebrated Hanukkah and Passover every year, making sure he and his brother Neil knew and appreciated their heritage.
When asked about his last trip to Israel, Lambert says, "Israel obviously is such an important place for our traditions and our culture. And it was really cool to kind of be there and absorb that energy... I'm not sure exactly what's my schedule. I mean, I really enjoyed it last time actually, when I was there. Last time, I also went to Jerusalem which was really educational and just all the history there was really cool to kind of soak that in as well."
Recently, it seems antisemitism has been on the rise in the U.S. Have you noticed?
"I have to say I haven't really experienced it firsthand directed towards me, but I'm definitely witnessing what's going on and it's terrifying. I think that's part of the issue is that there's a lot of myths and rumors that are going around and are awful, toxic ideas and they're not true.
"We as a people have had a long history of being scapegoated and I think the number one sort of way to combat that is just educating people and sharing with people and visibility is really important. Making sure that people understand that the clichés and stereotypes that some antisemites push around are not true.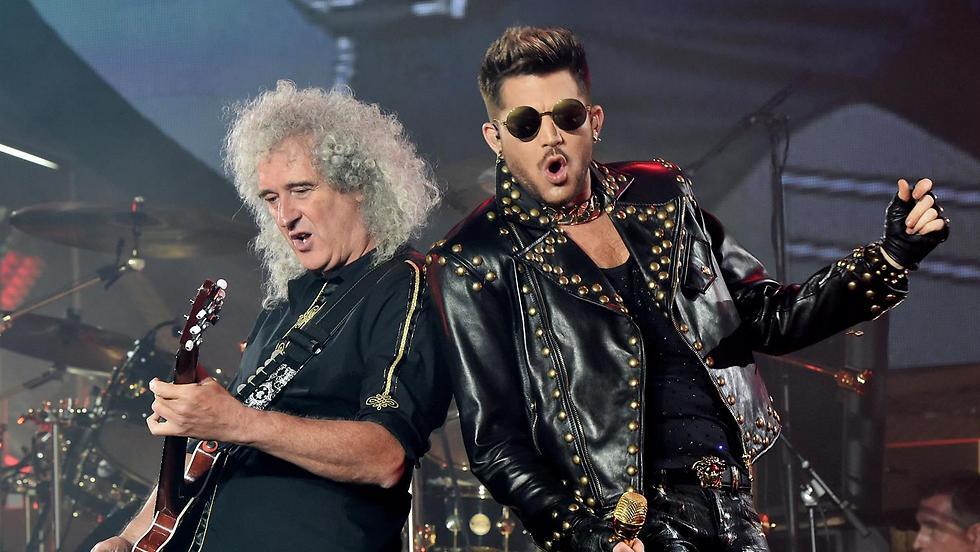 "I think it's beautiful that there are a lot of people in the entertainment industry, for example, that are Jewish and are continuing to make beautiful art and some of that art does sort of directly address that issue. And I think that's wonderful."
Were you discouraged from performing in Israel?
"I think every artist has to kind of figure out their own feeling on that and I know that I have fans in Tel Aviv, I have fans all over the world and I as much as I can. I try to go and give my fans the entertainment that they want.
Adam Lambert's upcoming performance at Menorah Arena will feature tracks from his fifth and latest album High Drama. The album includes covers of popular songs by various artists such as Sia, Kings of Leon, Culture Club and Duran Duran among others.
Along with these, he will also be performing his own hit tracks and some of Queen's classics. His primary objective is to provide the audience with an enjoyable and entertaining evening.
"My goal is just to give people a great night of entertainment. I mean, that's what I'm all about. I want fans to sing along. I want everyone to leave with a smile on their face," he says.
What inspired the album's title?
"I've never been known for being subtle or blending in so I thought it would be an appropriate title," he chuckles. "I wanted to take these cover songs and inject them with my brand of theatricality and heightened kind of reality.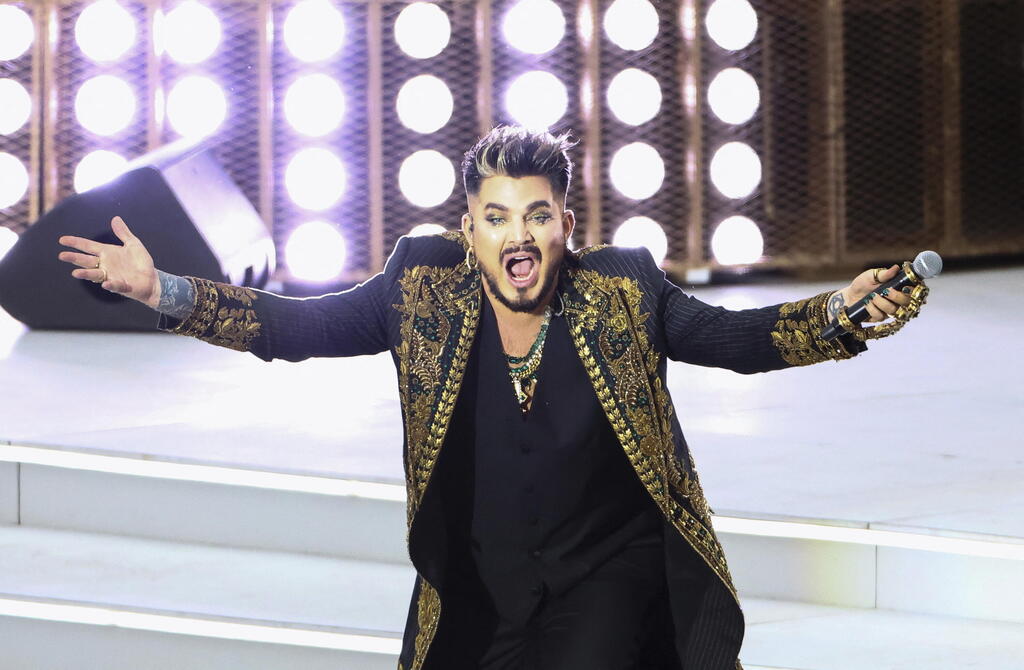 And that became sort of the goal for every song, how do I flip it and make it totally different and give it that little extra dose of me. I picked songs that I knew that I could relate to personally, that could have been written about my own experience that was really important for me."
A decade ago, following the release of his 2012 hit album "Trespassing", Lambert's record label suggested that he record a cover album featuring 80's hits. Although his outstanding performance of "Mad World" by Tears for Fears on "American Idol" had made the idea seem plausible, Lambert was not interested and declined the offer.
"It's a valid question. It was about I think it was like 10 years ago or so. I mean, it was just a weird, totally different period in my journey and I think at the time I was really wanting to create original music, I still felt like I had a lot more to do in that area and to prove to myself and to my fans in the world," he recalls.
"But I think when the idea came up for this album I think I felt like 'you know what, I'm in a different place,' and it actually felt like a really fun challenge. And a way to sort of get in the studio and flex the creative brain and and just do something different. I was ready to do that on this one."
In 2009, Lambert made a splash on the music scene by competing in the eighth season of "American Idol," where he showcased his vocal prowess and stage experience.
Despite finishing as the runner-up (and if you can recall the name of the winner that season - Kris Allen, kudos to you), Lambert went on to have a more successful career than many of the show's actual winners.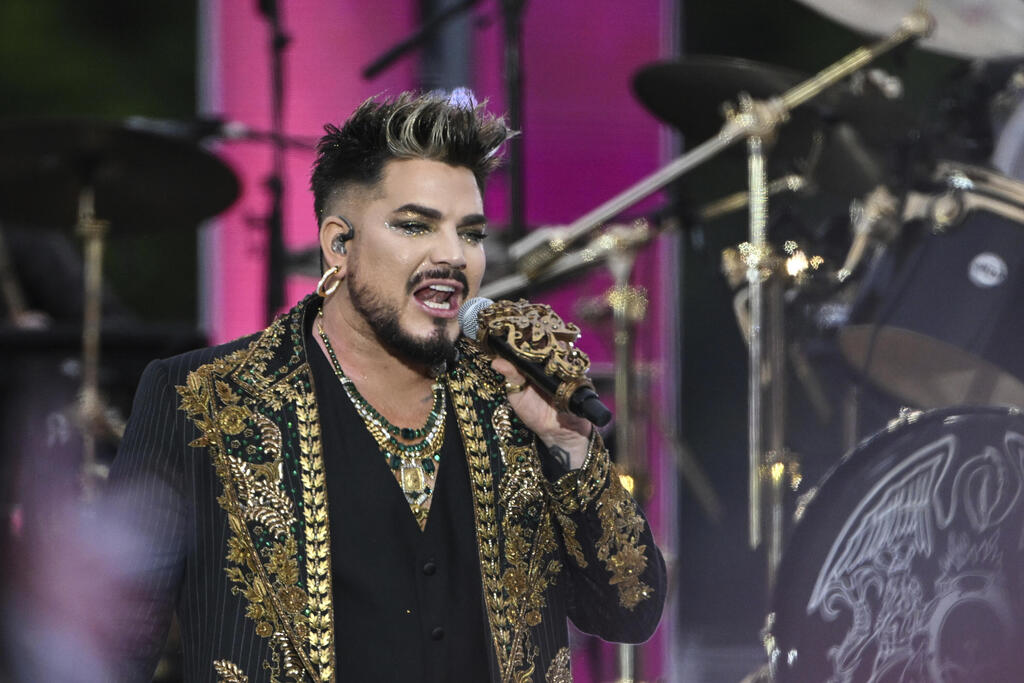 At 28, Lambert brought a sense of confidence and authenticity to the stage, which allowed him to stay true to himself and not become too stressed out, even when judge Simon Cowell criticized his dramatic and theatrical audition performance of "Bohemian Rhapsody."
"It was during my 20s and I think my 20s were like an interesting journey for me because I moved to LA right after I was done with school and I was doing a lot of theater and having great experiences doing musicals," he recollects.
"And then slowly I started also doing more vocal lead jobs, singing concerts or events or I had a band for a little while, so I really started diving into music and I had a dream that to be a recording artist but it felt like such a faraway possibility.
"But I think just as a creative person, and as a human being, I did a lot of growing and reflecting in my 20s and I think by the time I auditioned for American Idol, I was in a really good space. I was really inspired and I was really confident in what I could do. And I think the timing was really good because I got on stage and I just kind of shared where I was at and it was really fun.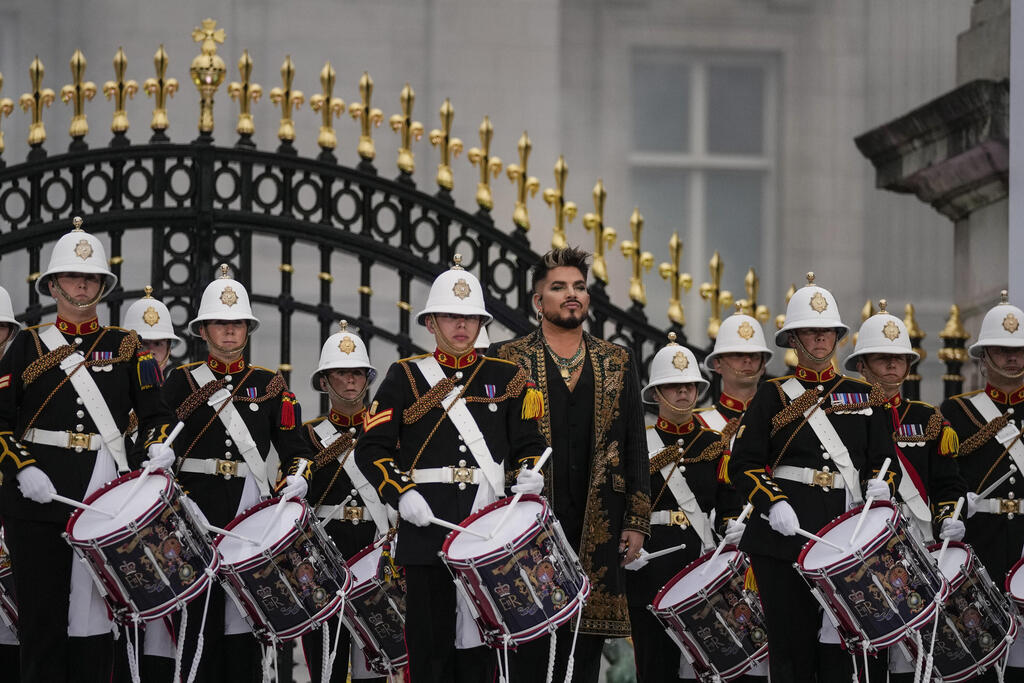 I had a great time. I think I was lucky because you know, I had been in the professional entertainment industry for, you know, 10 years prior and I think that definitely helped me. It might have given me a bit of an edge in that competition, just kind of knowing what songs to pick and how to present them. Because I'd had that experience."
During his time as a contestant on "American Idol," his sexual orientation was only known to his family and close friends, but not to the general public. However, after photos of him kissing his then-partner and dressed in drag at a music festival surfaced, the media reacted sensationally.
Some even suggested that those photos may have contributed to his loss in the competition, with conservative news outlet Fox News going so far as to call the pictures "shameful."
With his exceptional musical talent, Lambert secured a recording contract after his time on "American Idol". However, there were skeptics who questioned his potential commercial success.
Those critics had to eat their words when his debut album "For Your Entertainment" sold twice as many copies as the all-but-forgotten winner of that season, Kris Allen.
"I remember when that happened, when the album charted and that stat was shared. It was like, 'Oh, this is the first one' and I thought, 'no, there's no way,' I thought for sure somebody else had done that before me, but I found out that I was the first and it felt really amazing. It felt really, really good to be able to kind of have reached a milestone like that and done something new and I felt I was very aware that there weren't a lot of other gay male artists in the mainstream music scene," he says.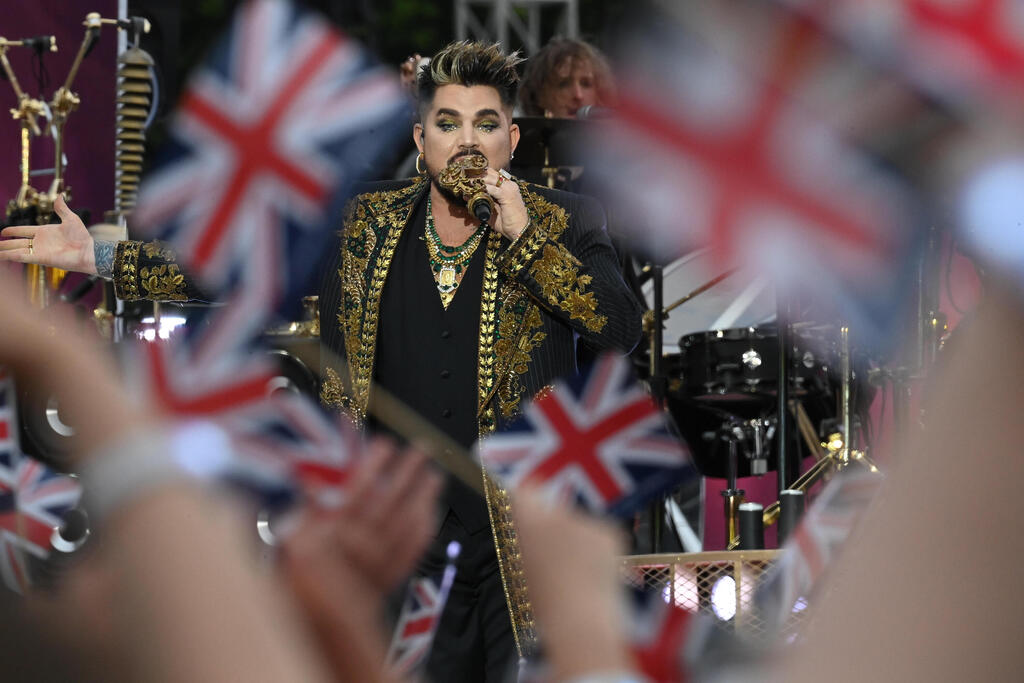 "At the time, it was definitely a very interesting journey because there was no real blueprint for it. The industry itself, the radio people and the record label people, I had a lot of support. Yeah, but people still didn't quite know how to do it, or how to present it or if the public would accept it or not. And I'm really lucky that that support was there in order to give me a shot and there were definitely some roadblocks and some obstacles and some false turns.
But overall, the general momentum was really lovely. And I think that's why I'm still going today is because I had that that there was, there was some faith in what I could do and who I was as an artist at the beginning."
Lambert thinks the entertainment business has come a long way regarding the inclusion of LGBTQ+ artists since he took his first steps in the scene.
"I think we definitely still have work to do, but I think we've come a very long way. I think the industry has shifted a bit because I feel like there's more power in the audience," he says.
"With streaming, which has shifted the whole music industry 180 degrees, I think that it gives the public a lot more power to influence what gets supported by the industry. And mixed with social media, you've just seen representation and identity become such a huge part of music.
"I think people want to see people that they relate to as their artists and that was the thing that the industry didn't quite know if they could pull off before back when I started, I think they were a little cold.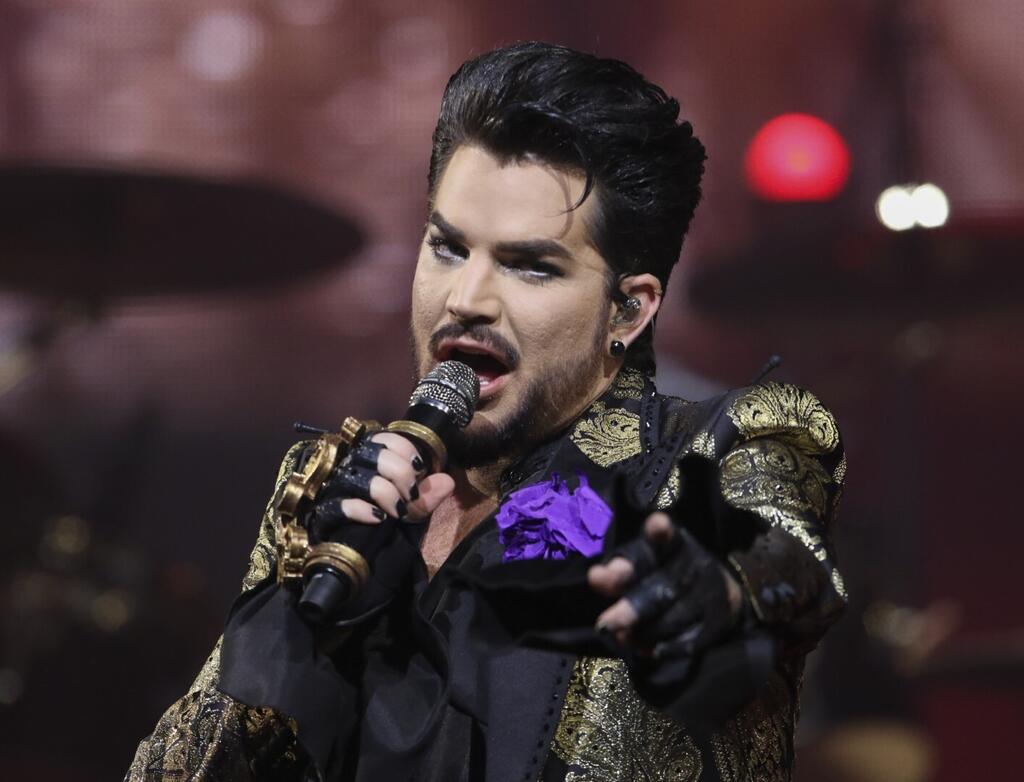 "It's a business, they didn't want to lose money and it makes sense, but I'm really grateful for where we've come in and sort of the shifts in the industry that allow for all this diversity and allow for people like me, Lil Nas X, Sam Smith and all sorts of queer people, even trans people now, getting their chance to sort of share their art and at the end of the day, a good song is a good song. Young people coming up right now are much less bothered by rejecting somebody for their identity."
And speaking of young people. Lambert operates a successful TikTok account that helps him stay "down with the kids."
"It's all about TikTok. It's the new hub. I mean, I definitely think there's still a gap between what you can do on TikTok and what you actually have to do on stage in front of an audience and arena, but I do love that it's a place for people to be creative, and everybody has the chance to be creative, no matter who you are," he says.
"And if it's something that resonates with people, it catches on and becomes popular. So there's something organic about it that I like that it's not controlled by an industry. it's delivered by real people and I think that's cool. I really think that's cool. but it's not enough to make it out there in the long run."