The world's eyes were fixed on London's Westminster Abbey yesterday, where the coronation ceremony of
King Charles III
and his wife Camilla took place.
The UK has not held a royal coronation ceremony in 70 years, and it seemed that the royal household sought to make the event accessible by directing a less rigid dress code than that of Queen Elizabeth II.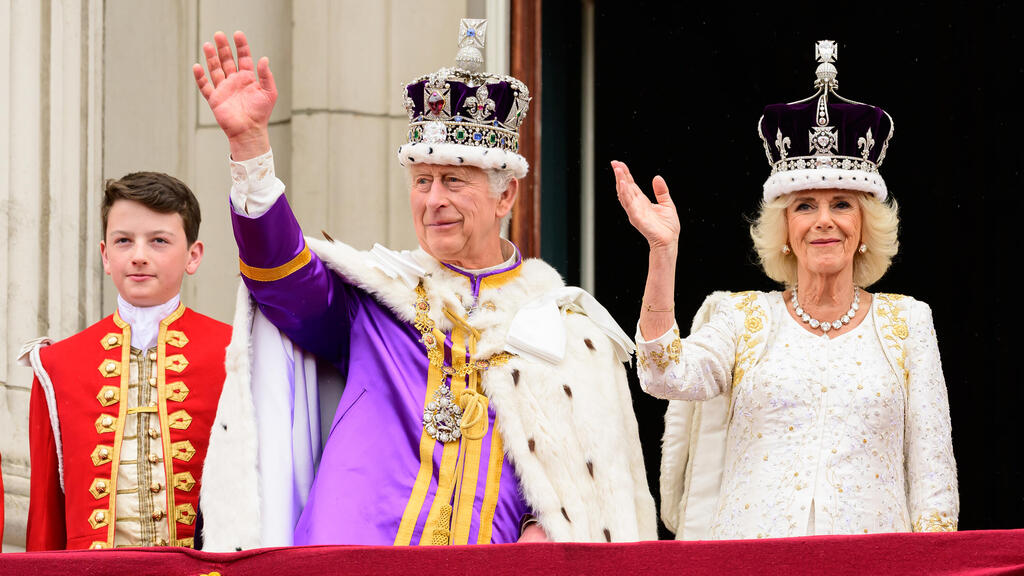 The guests' clothing in such an event is always rife with symbolism: The earrings left by Princess Diana, a tribute to Queen Elizabeth II who passed away, embroidery representing the four countries that make up the UK, including England, Wales, Scotland, and Northern Ireland, and a pair of trousers worn by Israel's First Lady, Michal Herzog.
As London presented a parade of royals and celebrities dressed in elegant and conservative clothing, the following are the ones who grabbed the most attention and caught the eyes of the world.
Camilla, the UK's Queen consort
Camilla wore a gown embroidered with gold and silver designed by British fashion designer Bruce Oldfield, depicting the national flowers of the United Kingdom. Around her neck, she wore a coronation necklace with 22.48-carat diamonds, alongside other jewels from Queen Elizabeth II's collection chosen as a tribute to the late queen.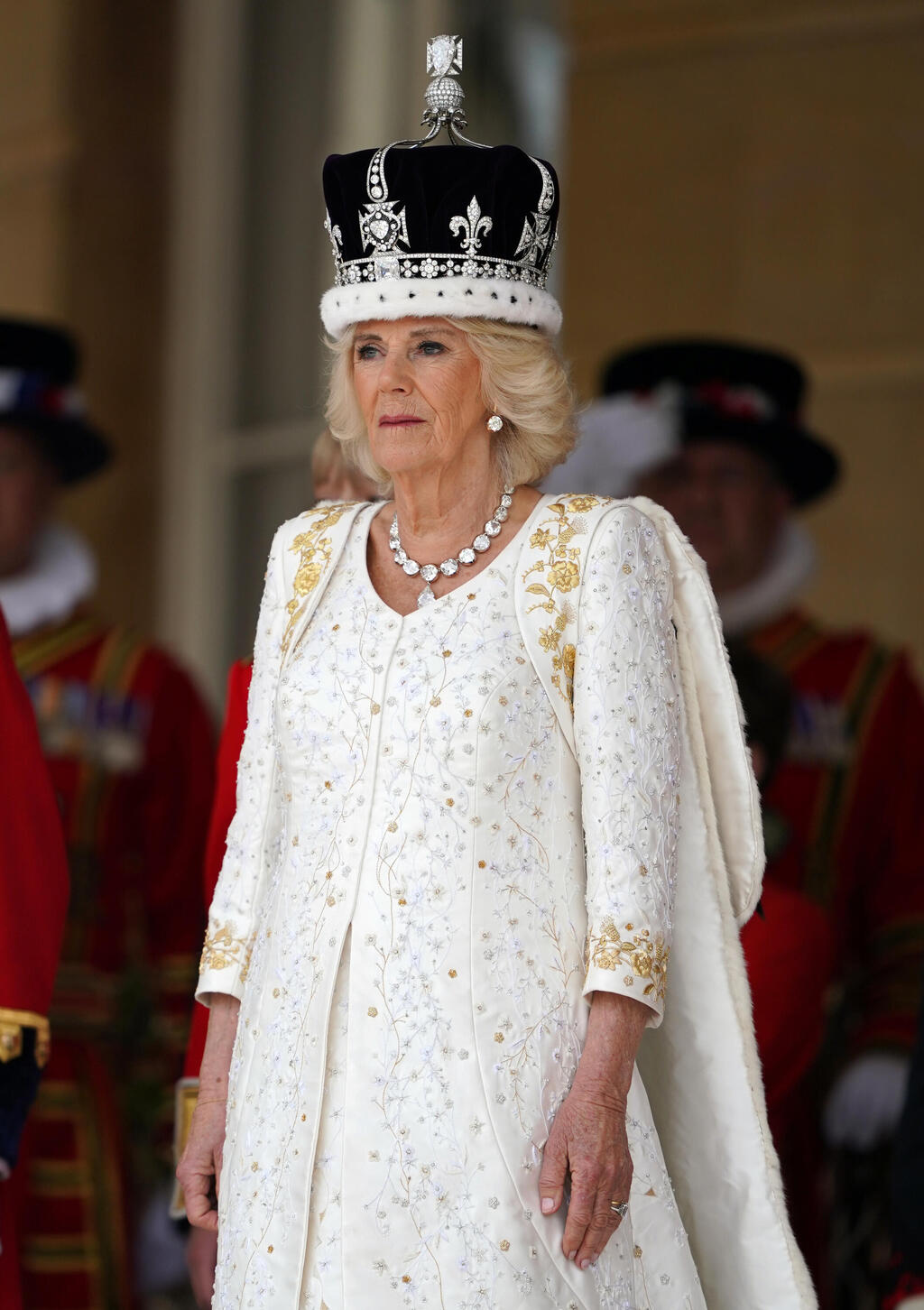 Camilla also wore a cloak that Queen Elizabeth II had herself worn for her own coronation in 1953 and a headpiece that Queen Mary wore in 1911.
Catherine, Princess of Wales
Kate Middleton decided to continue the fashion trend she established with her marriage thirteen years ago. She wore a pale blue silk dress designed by Alexander McQueen, adorned with thread embroidery featuring motifs of roses, lilies of the valley, and thistles, which also appeared on her wedding dress.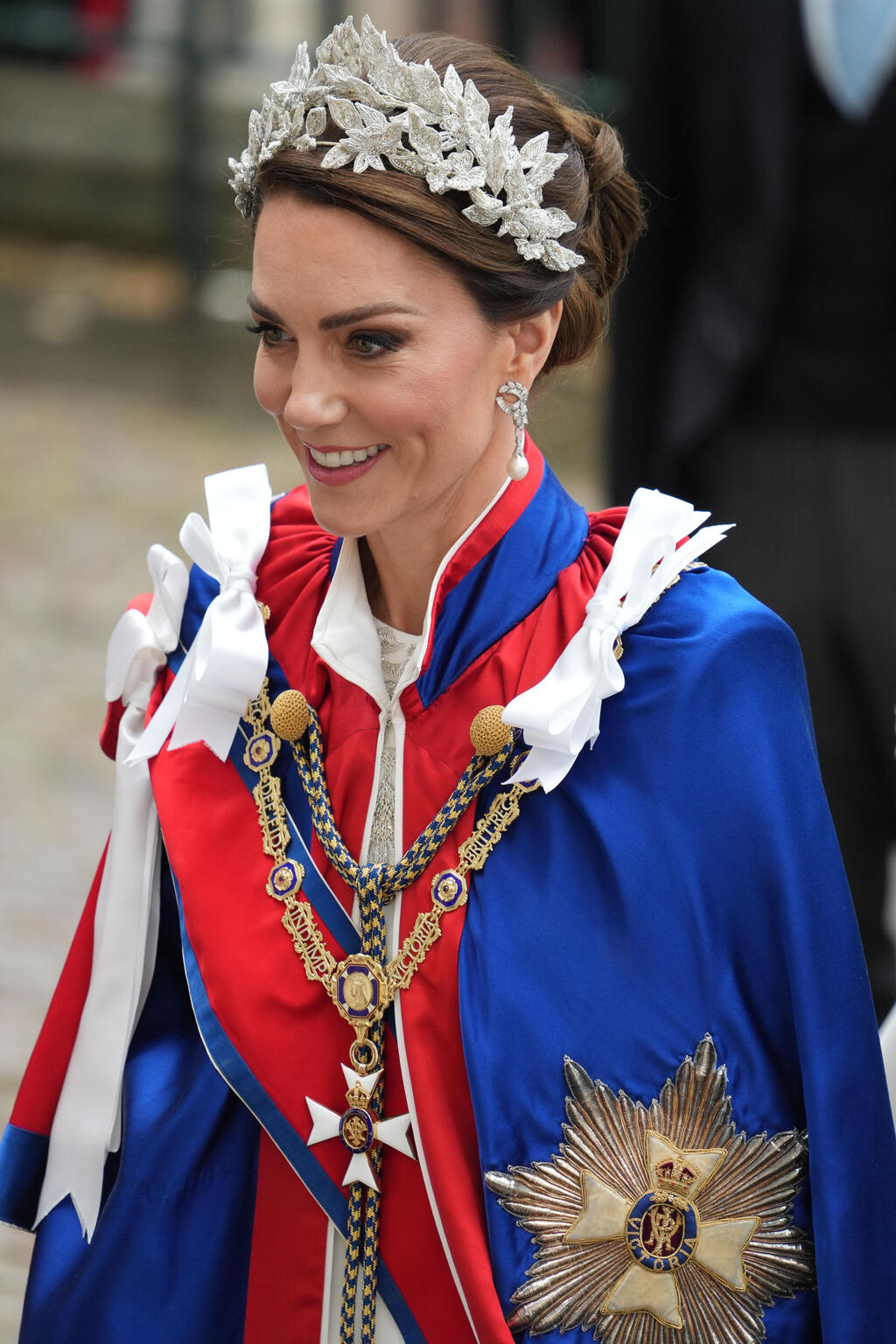 Contrary to expectations, she gave up the crown from the Queen's collection and chose a head covering in the form of a tiara designed by Jess Collett and McQueen, earrings from Princess Diana, and a necklace as a tribute to Queen Elizabeth II - composed of 105 diamonds and ordered in 1950 by King George VI for his eldest daughter and heir, Princess Elizabeth.
Princess Charlotte of Wales
With a look resembling her mother's, Princess Charlotte wore a white embroidered gown designed by Alexander McQueen and a similar tiara to the one her mother wore, also designed by Jess Collet and McQueen.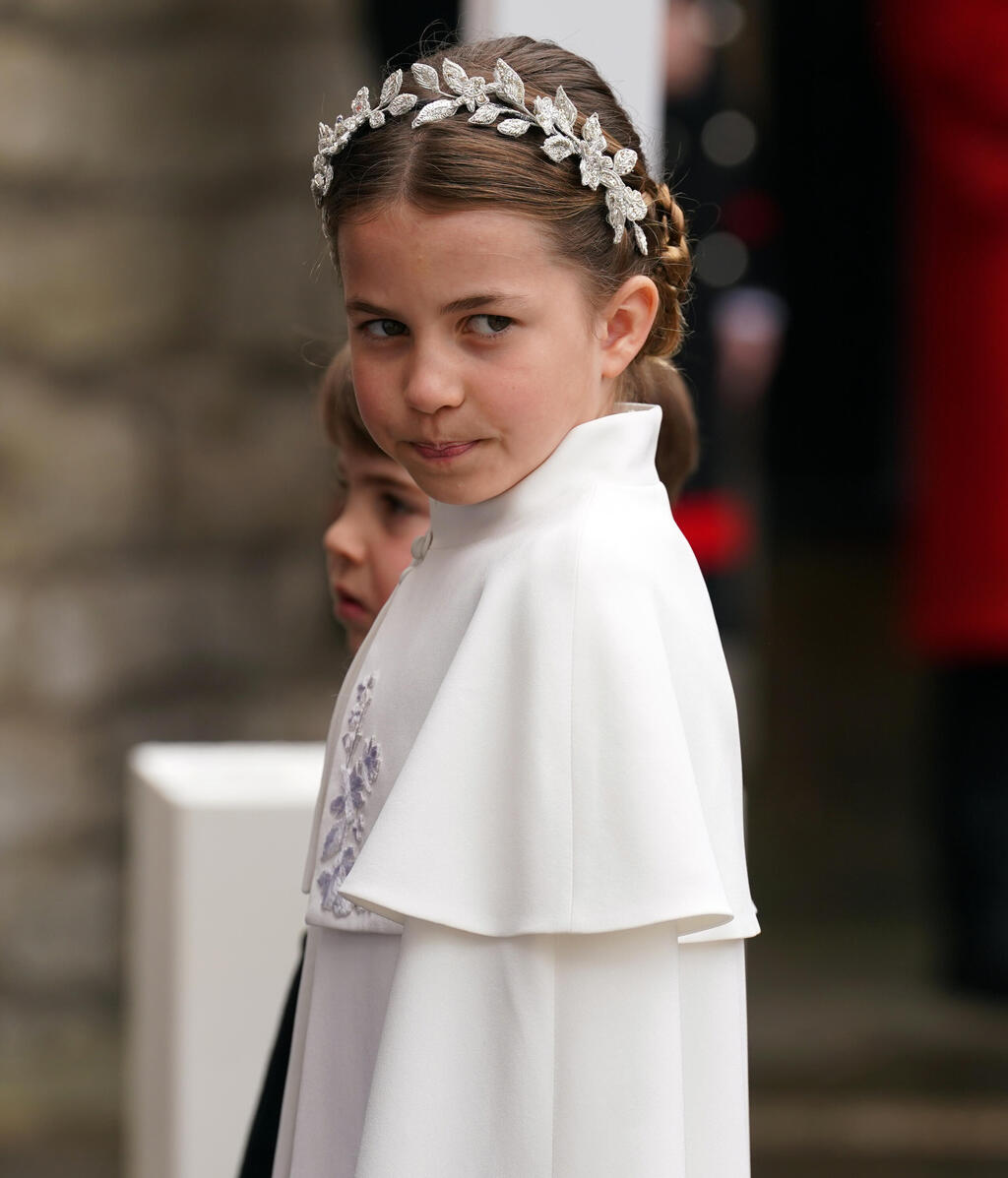 Prince Harry, stripped of his royal titles, arrived without his wife Meghan Markle, and their children. Since he was forbidden from wearing his military uniform, he appeared in a three-piece suit designed by the French fashion house Dior, on which he placed his military decorations.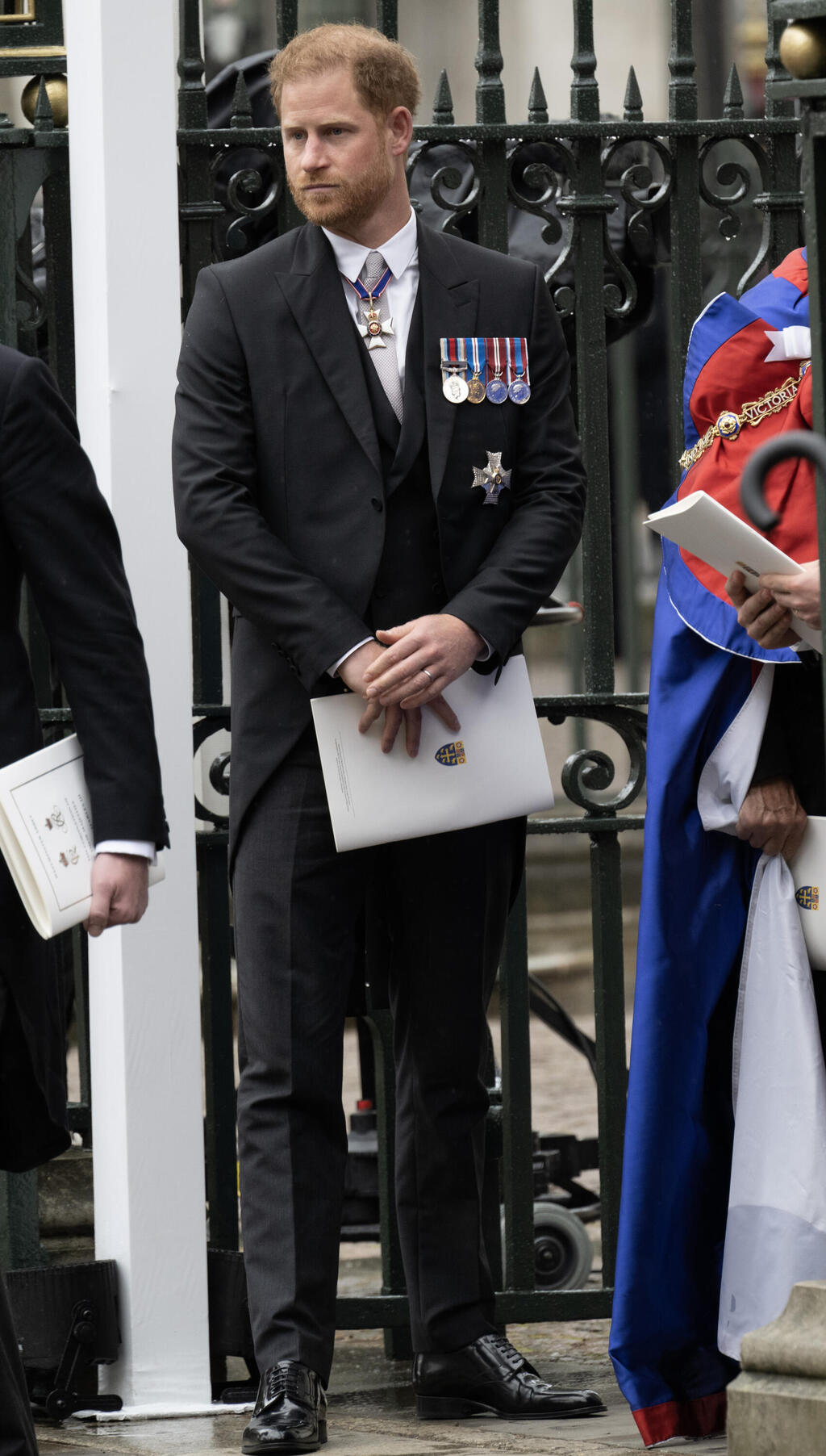 The choice of a French fashion house over a British one is not only a fashion statement but also expresses his relationship with the kingdom.
One of the standout dressers at the event was songstress Katy Perry, who arrived accompanied by British Vogue editor Edward Enninful, who chose a suit from the Huntsman Savile Row jewelers' brand.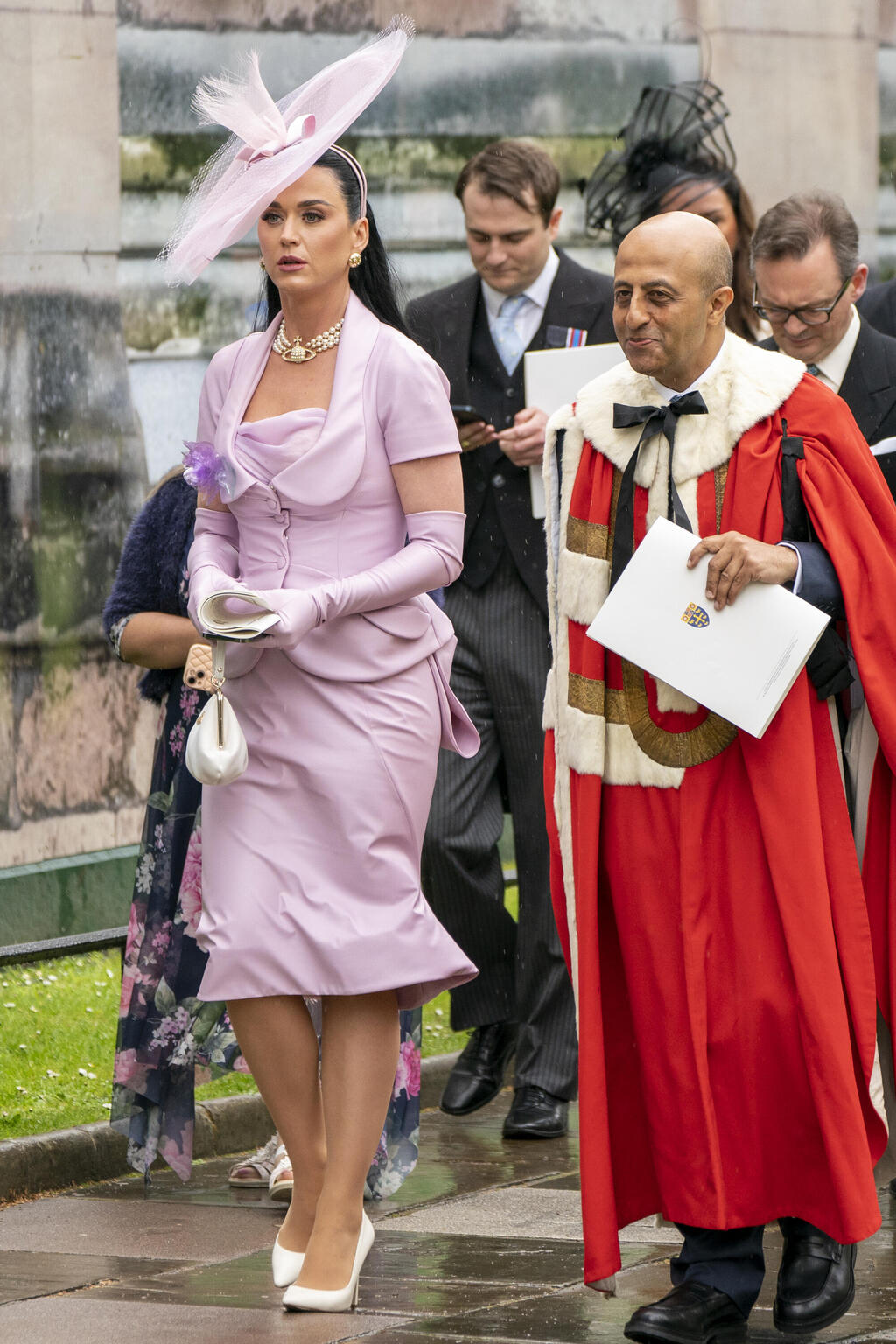 Perry herself wore a light lilac dress with a matching jacket designed by Vivienne Westwood.
Michal Herzog, Israel's First Lady
Michal Herzog was the only one to break the royal dress code and arrive in pants, wearing a white shirt and a long overcoat designed by Israeli fashion house Tovale and a headpiece designed by Keren Wolf.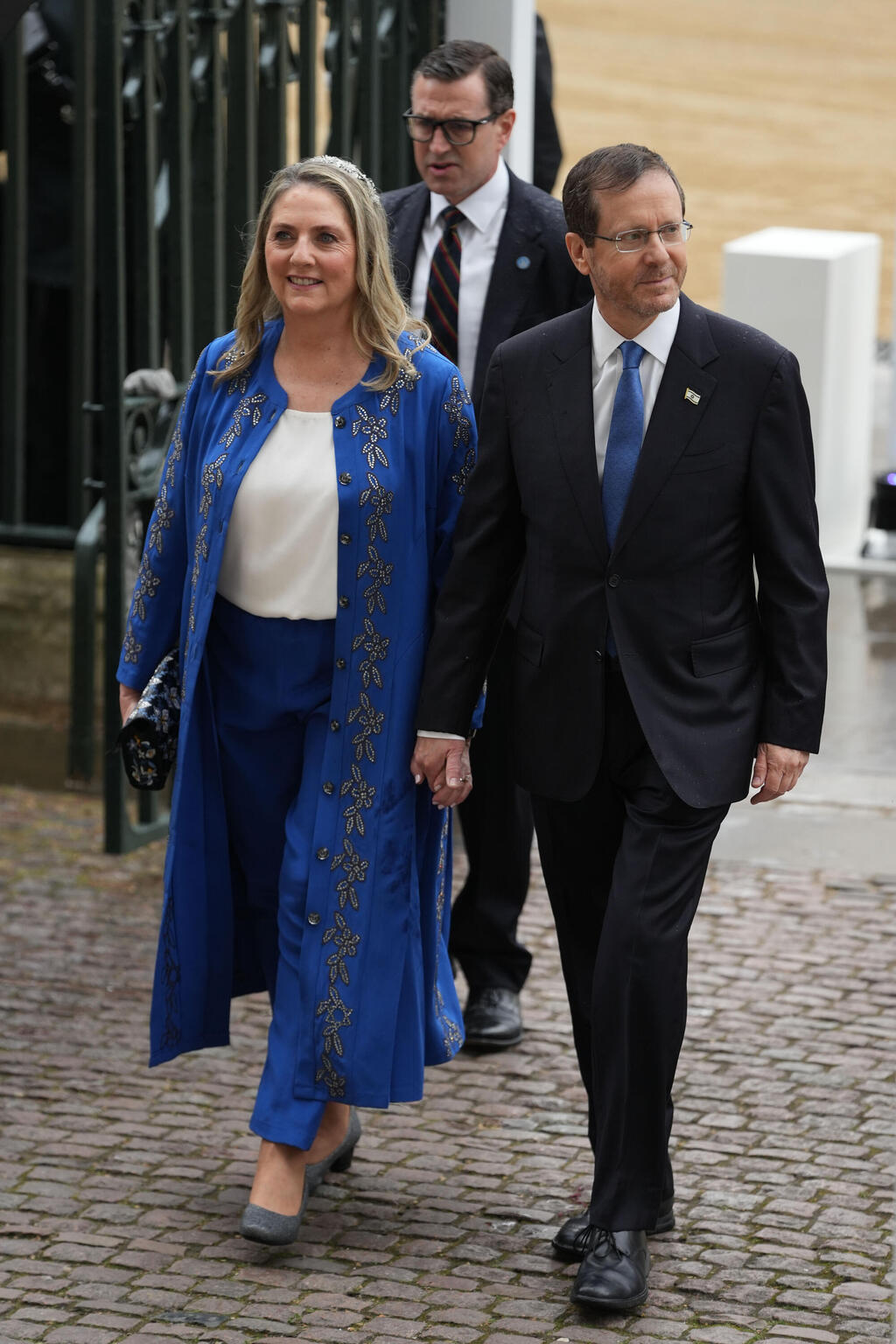 Her interpretation of the dress code was admired abroad, and her outfit, full of symbolism. "Two Stars of David are embroidered on the blue coat, with Royal Blue being the late queen's favorite color," Naama Hassin told Ynet, adding that "Tovale found it important that her dress would be in the colors of the Israeli flag."
Olena Zelenska, Ukraine's First Lady
Ukraine's First Lady Olena Zelenska arrived wearing a matching mint green dress and coat.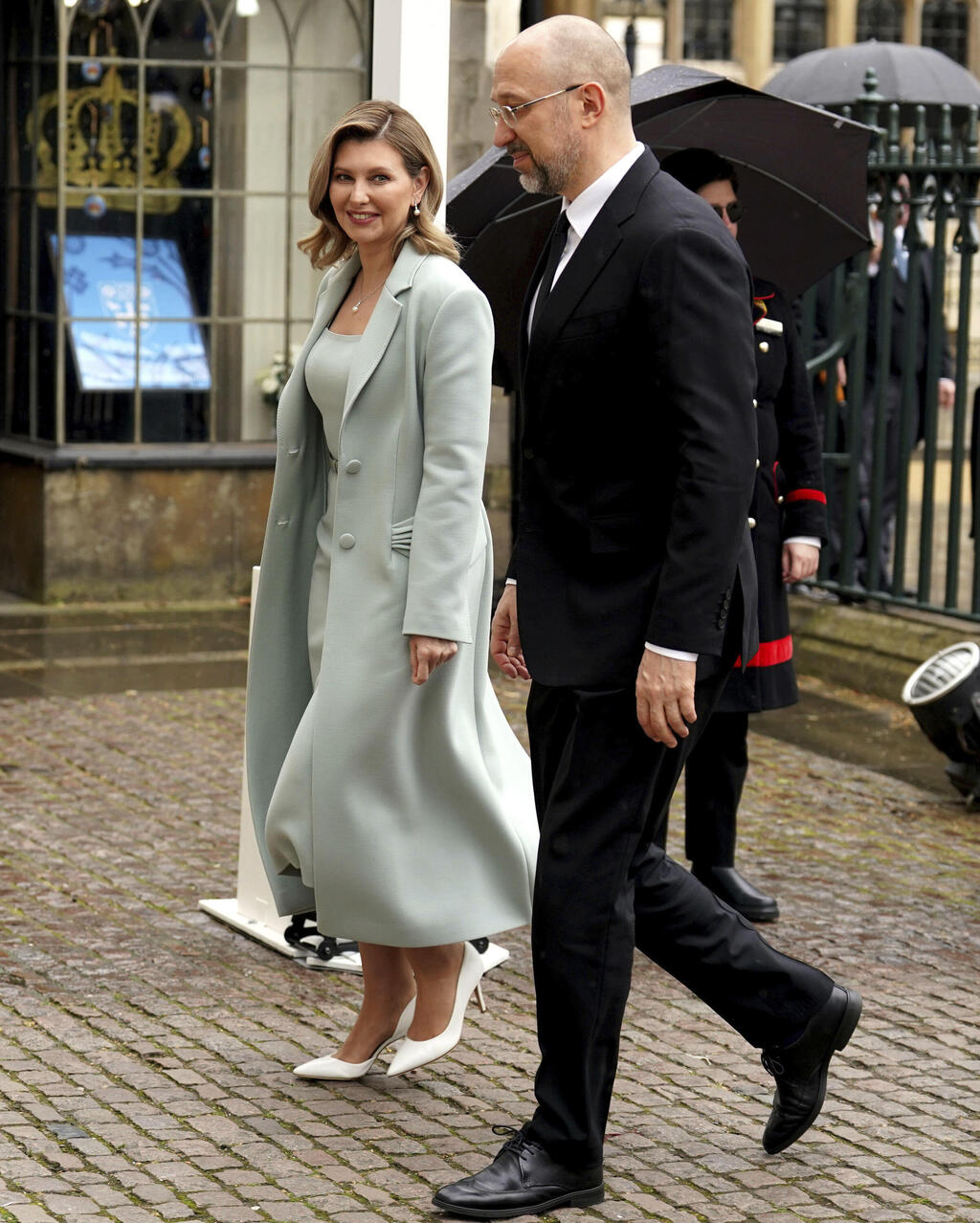 Lady Louise Windsor, daughter of Prince Edward and niece of King Charles III, was the best dressed at the ceremony, wearing a floral day dress in blue and white by "Suzannah London" and a hat designed by Jane Taylor.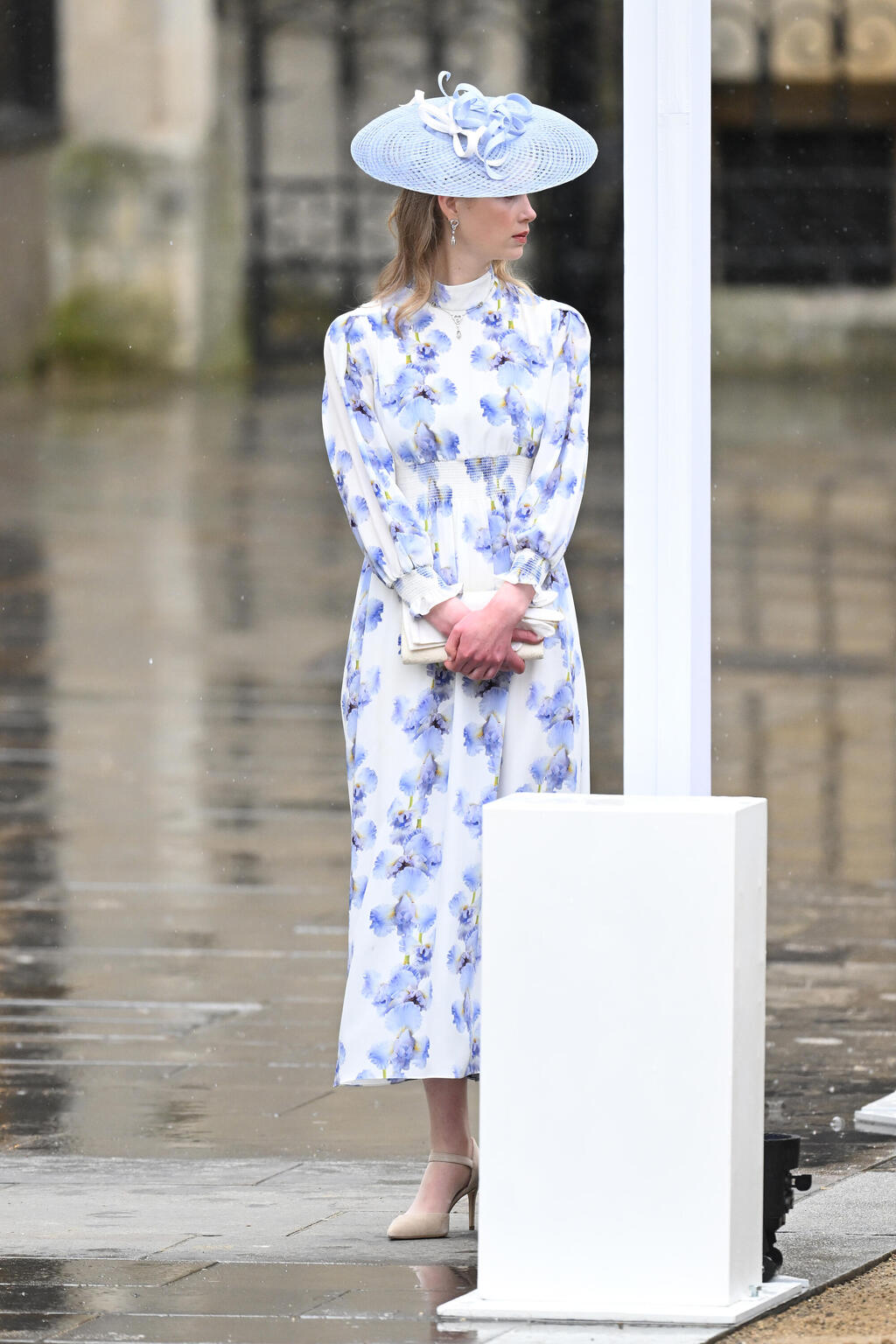 Letizia is one of the best dressers in the world, as she demonstrated in the ceremony. The queen chose an elegant embroidered fuchsia skirt suit by American fashion house Carolina Herrera, designed by Wes Gordon, and a matching straw hat.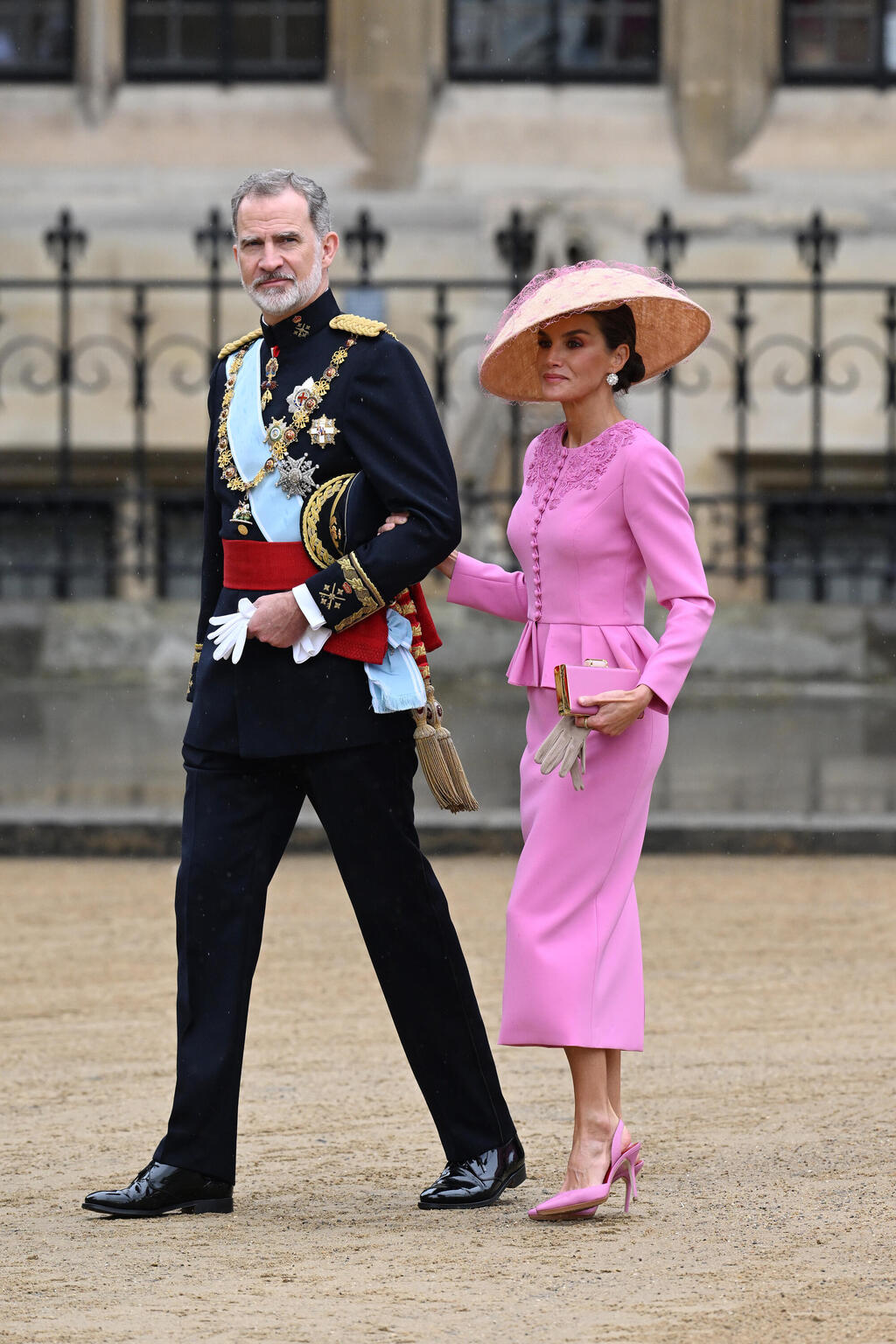 Another queen who made an impression with her style was Rania, the Queen of Jordan, in a light banana-colored dress by designer Tamara Ralph of the Australian brand Ralph & Russo.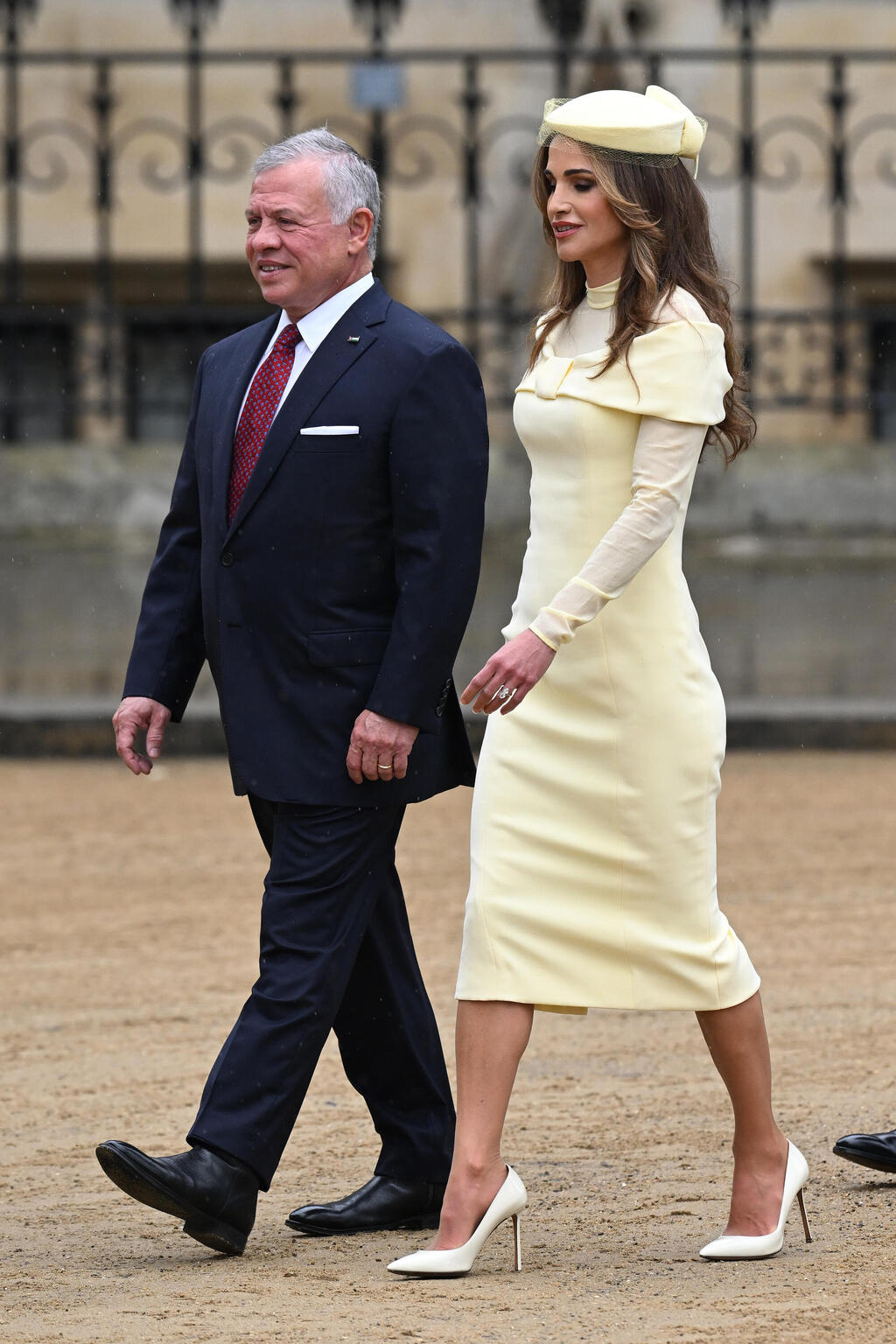 The first lady of the United States, Jill Biden, wore a blue skirt suit by Ralph Lauren, while her granddaughter, Finnegan Biden, chose a yellow dress by Markarian.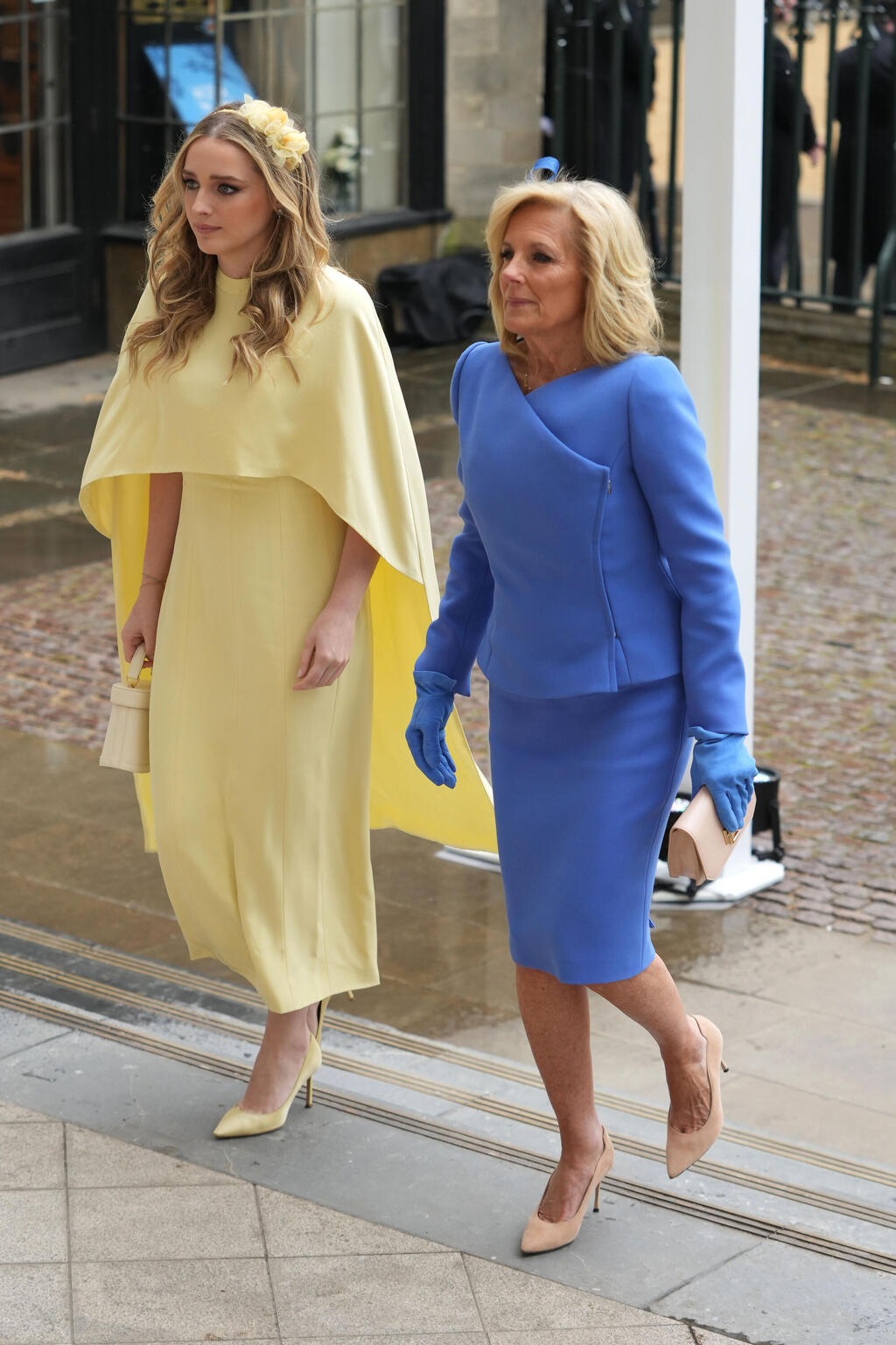 Brigitte Macron, France's First Lady
Brigitte Macron remained faithful to her favorite fashion house, Louis Vuitton, and arrived in a matching light pink dress and coat.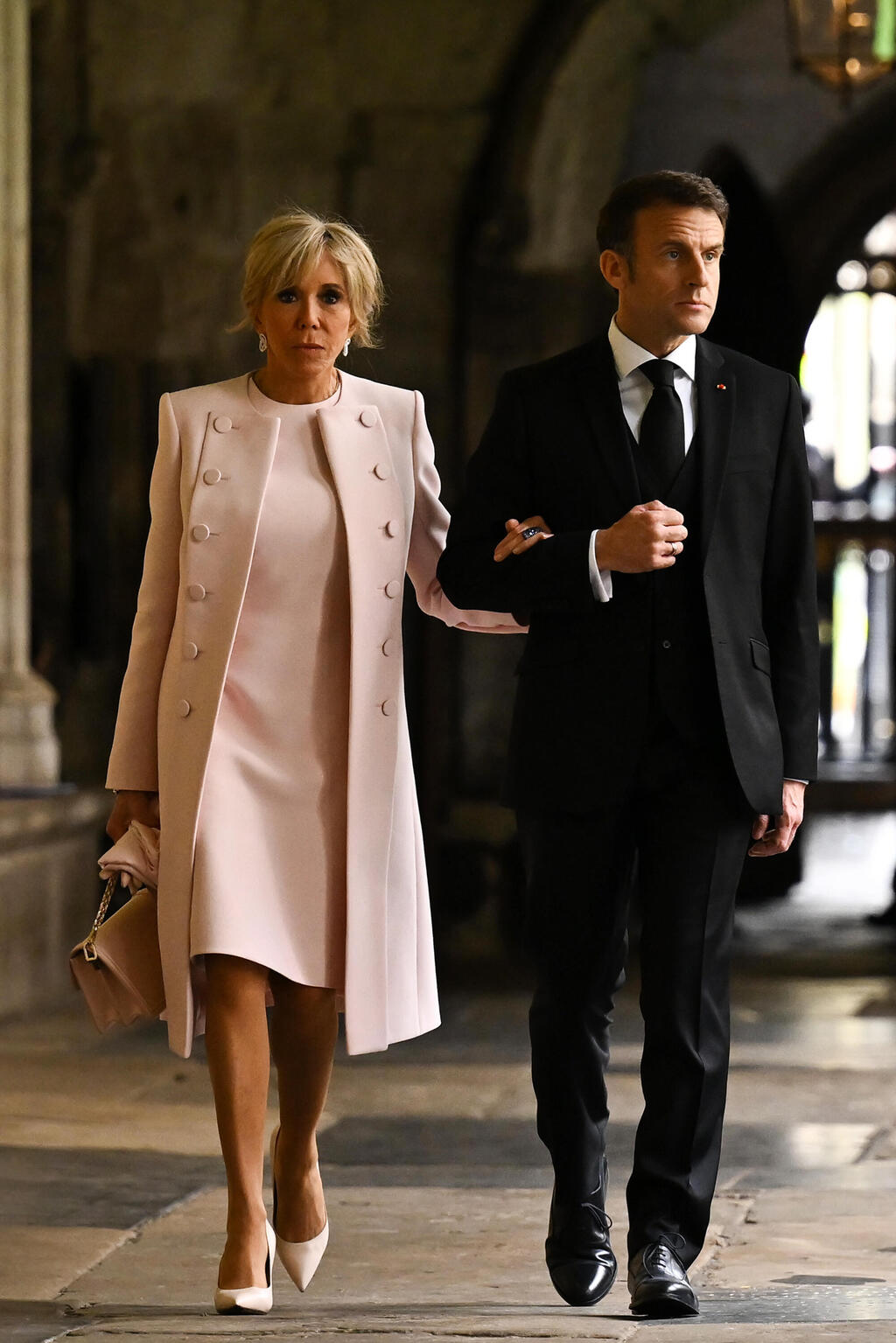 The Australian musician Nick Cave appeared in a gothic look, wearing a black three-piece suit.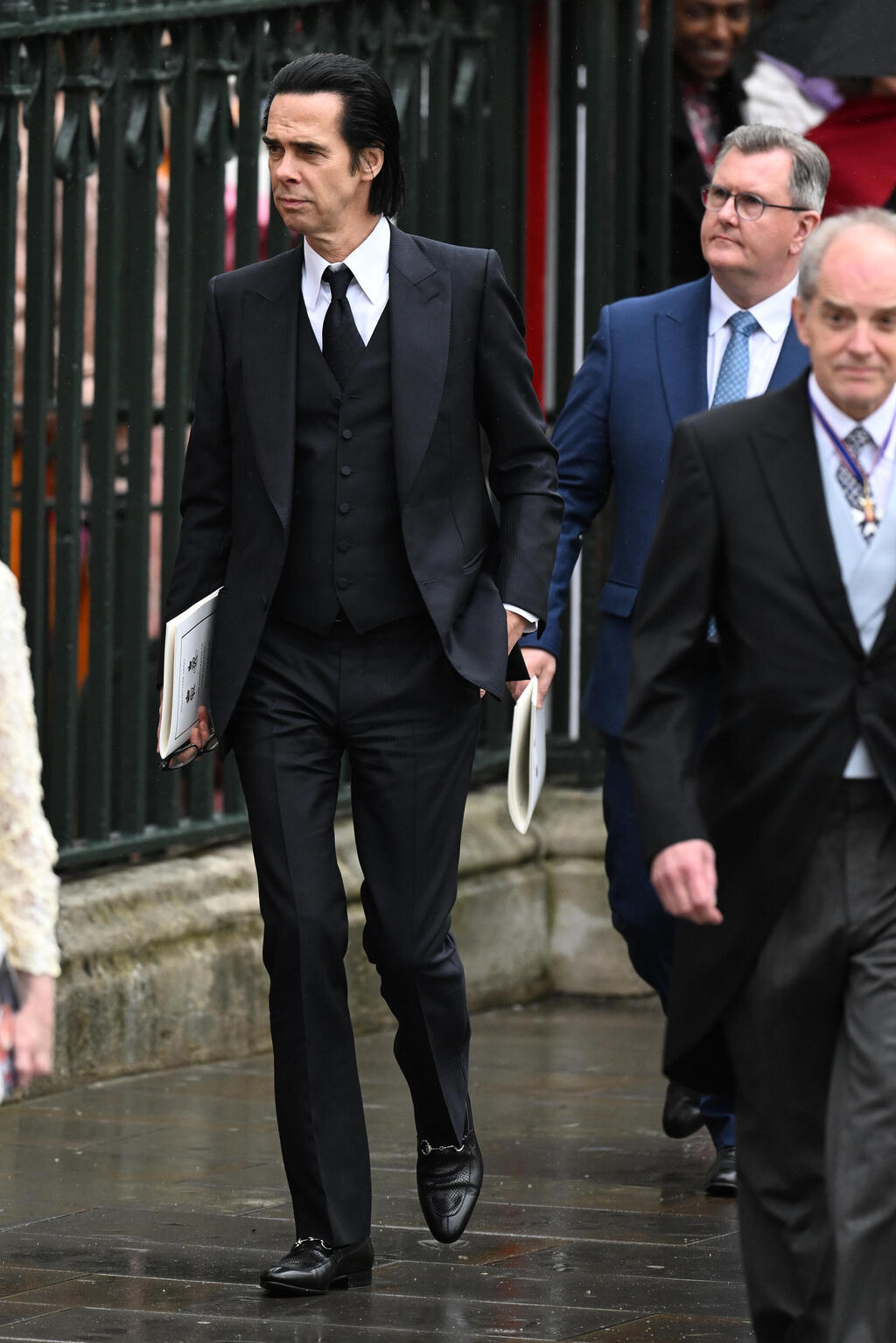 Actress Emma Thompson arrived in a black dress with a rose-printed coat designed by Emilia Wickstead, on which she hung her MBE medal, the highest order of the British Empire, which she received in 2018.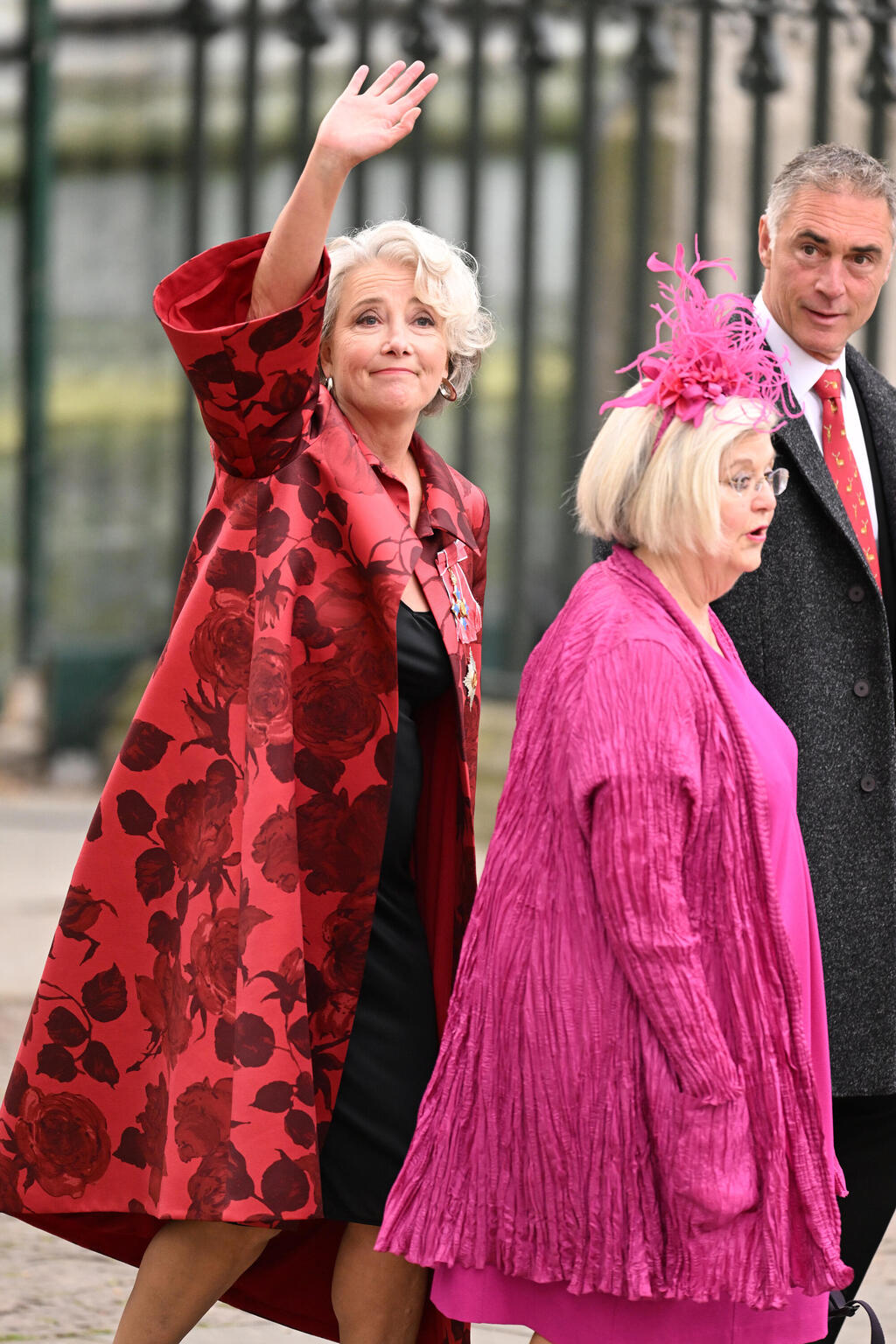 Crown Princess Kiko of Japan
Princess Kiko, the wife to Japanese Crown Prince Fumihito, wore a traditional Japanese garment and stood in a kimono paired with a wide obi belt.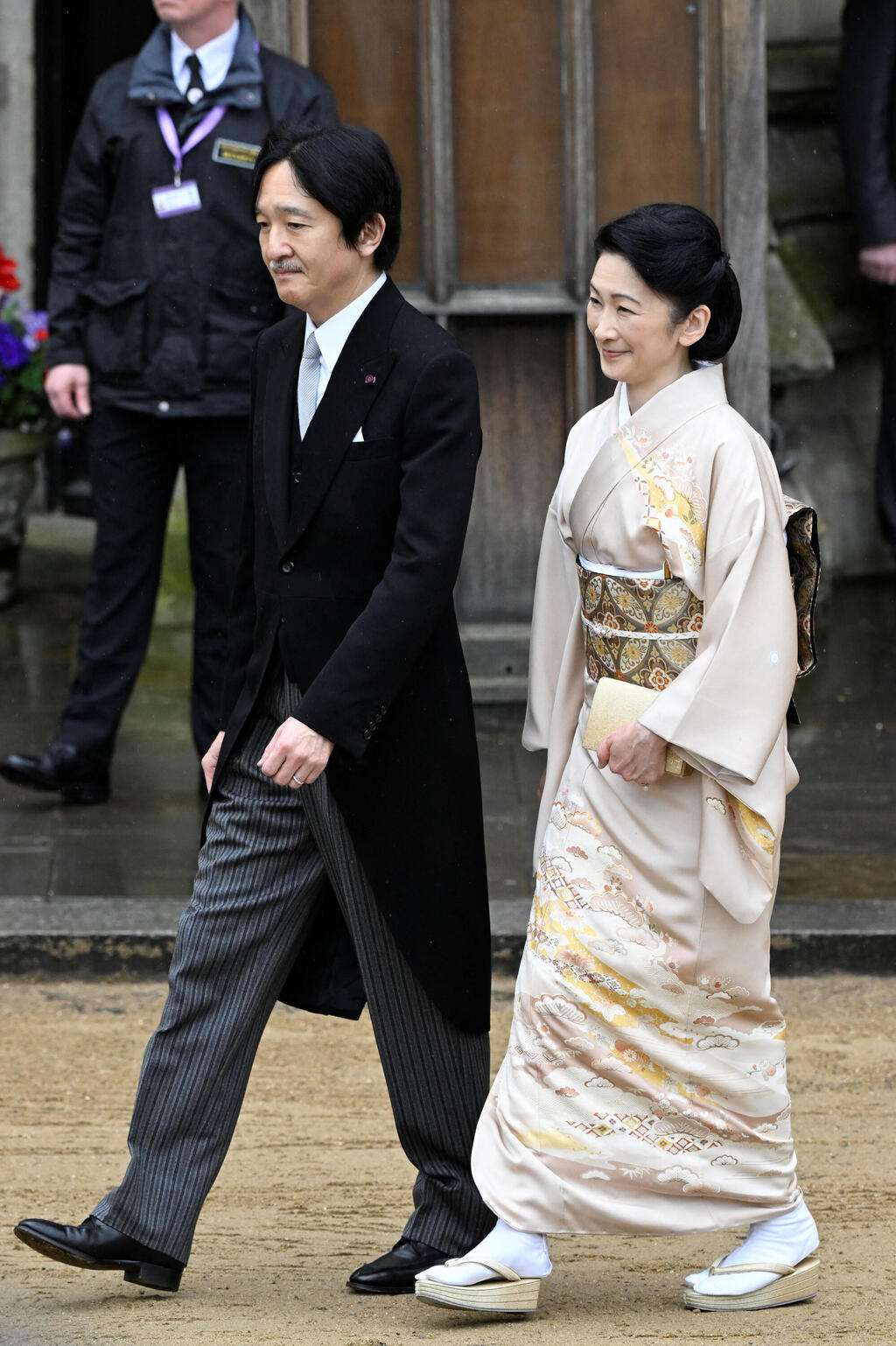 King Jigme Khesar Namgyel Wangchuck and Queen Jetsun Pema of Bhutan
The King and Queen of Bhutan also opted for traditional clothing. The king wore a Gho - a traditional striped garment for men, which they're required to wear if they work in government offices or schools, and at official events.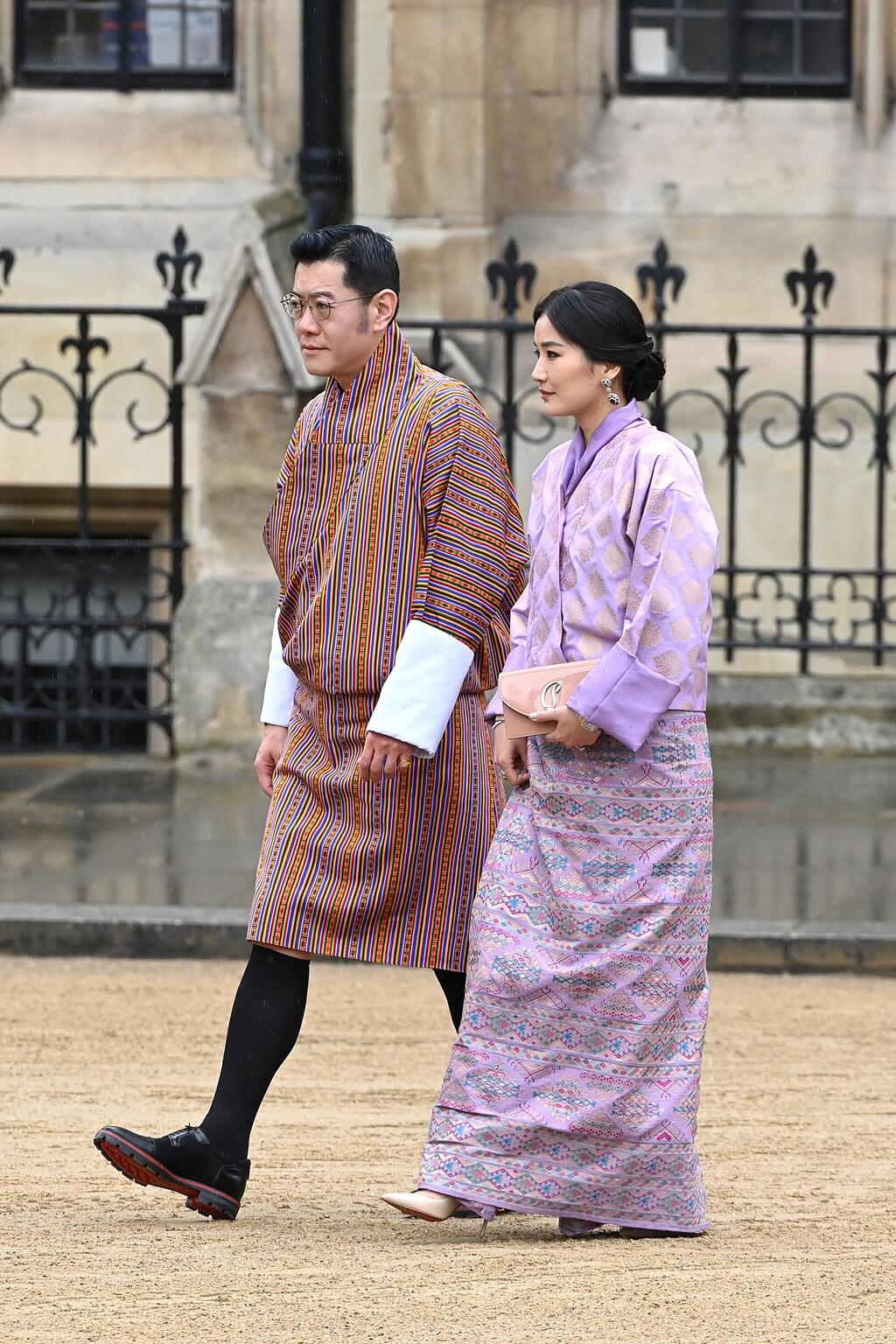 The Queen chose a lavender Kira dress, with a wrap-around design commonly worn in Bhutan.